The protection of digital data is very important nowadays. A person can lose his phone, and an attacker will gain access to his personal information. Also, a person can give someone phone in their hands, but part of the photo and video needs to be hidden from the recipient in this case. For situations that are not uncommon, special hide photo video app solutions will help. These are convenient tools with the ability to create password-protected folders for data storage and a very convenient interface for managing files. The best available Android apps in this category are listed below.
Gallery Vault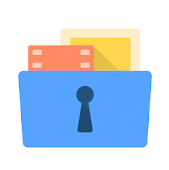 Check this convenient and practical set of tools to organize and hide pictures and videos on Android phones at first. It has a simple and reliable toolkit that allows a person to protect data from intruders and simply hide files from strangers. There are functions for quick import and export of data. An important feature of the application is a practical user interface and nice design, which makes it possible for everyone to understand the nuances of the functionality quickly.
A person can hide any popular video and photo file formats, along with many others. All files that are hidden are subject to encryption. The user has the ability to encrypt data in the phone's memory and on the connected memory card, as well as transfer files between them in the application interface. Flexible settings are available with a mobile browser. There are no restrictions on the number of hidden folders and stored files, and this is a completely free application. If necessary, everyone can connect fingerprint reader options. Is this the best app to hide pictures and videos on Android? Probably, but there's a lot of good alternative options below.
---
Vault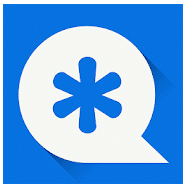 Vault is one of the most popular and highly-rated apps that helps hide pictures and videos. More than a million ratings in Google Play account for a high average rating, and this is a reasonable argument to try this application as a tool to protect files on the smartphone. The application allows everyone to hide photos, videos, and other types of files, including documents. The user can use the confidential browser option for their own purposes. The interface for creating and managing hidden folders is very convenient and intuitive, and the person has no restrictions on the number of created folders and downloaded files. All data can be reserved in the cloud. Quick export and import of data in various ways are presented in this app to hide pictures and videos (Android). If necessary, the user can create a false password for the data, and the application itself can be hidden. No one will know if a person is using this application. In situations of unauthorized access to the device, the owner of the phone will receive a photo of the attacker, and additional data at the specified address.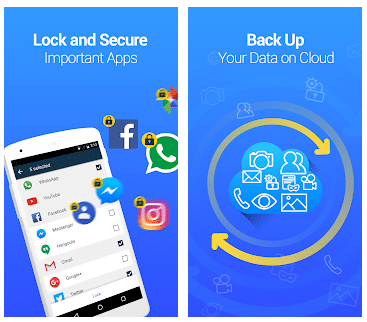 ---
Hide Something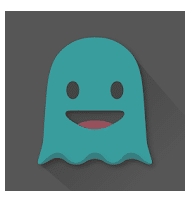 Who needs to hide something? There is everything the user needs for this. This is a highly rated Google Play best free app to hide pictures and videos on Android that creates comfortable conditions for creating private folders with various kinds of files. A convenient interface will allow everyone to understand the functions quickly to establish a convenient structure of data folders. There is the possibility of unlimited adding files to the hidden zone. Each folder can be configured in the context of access with several privacy tools. Another extraordinary function is implemented in this app to lock pictures and videos: a person can synchronize the phone with a browser on a PC so that they can view photos and videos on a computer. There are several ways to restrict access to files: a four-digit digital pin code, pattern, or fingerprint. Everyone can use what is more convenient, with equal efficiency. A person can quickly import and export files from the application, as well as transfer hidden photos, videos, and documents between the phone's memory and a memory card.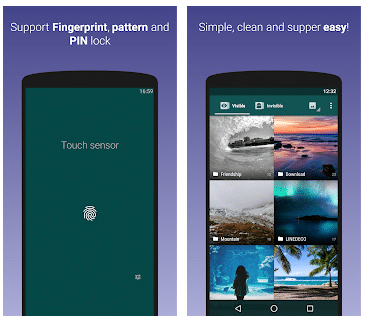 ---
Folder Lock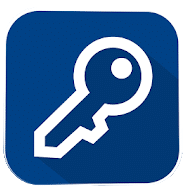 Looking for a broad-based data privacy management tool on Android smartphones? This hide photos video and app lock tool is the key to security through a high degree of reliability, ease of use, and flexible functionality. The best proof of this is more than 100,000 reviews of Google Play, which form a high rating.
What can Folder Lock photo and video lock app offer the user? This is a tool to password protect personal files on the smartphone, as well as organize hidden data storage. Everyone can hide from the eyes of strangers' photos, videos, documents, audio, voice recordings, passwords, payment details and much more. All data is encrypted and cannot be retrieved. Many tools to counter external activities are implemented here, and a person will receive a photo and GPS mark on the place of possible hacking of the phone in case of loss. If necessary, a person can selectively block applications. The interface and design are very friendly, and any user can organize a set of hidden folders for photos, videos, and other files easily.
Each person has four options for blocking data for each individual case. Also, an auxiliary function for recovering deleted and lost files is implemented here. If necessary, data can be safely transferred to the cloud. All external hacking attempts are monitored, and data about this will be stored.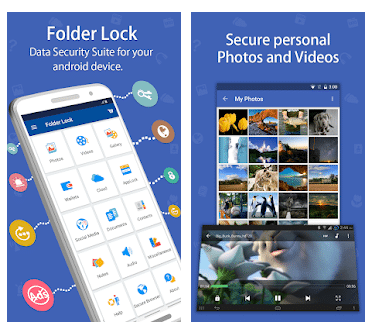 ---
1Gallery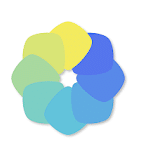 Need something more? Check out another Android app for hiding photos and videos alternative to the options described above. This is the simplest tool for encrypting data on an Android smartphone, which makes it possible to make a secure storage of photos, videos and other types of data without fear that someone from the outside will get access to them. Here, the basic set of tools for working with files is qualitatively implemented, including the ability to create an unlimited number of separate folders. All downloaded files are encrypted by this best app for Android to hide pictures and videos. The user has three options for blocking data using a pattern, pin code, or fingerprint. All the persons separately note the interface and design that will provide a comfortable user experience. There is also the ability to view high-resolution photos inside the application, a simple photo and video editor, the ability to view videos (including subtitles), zoom, and so on.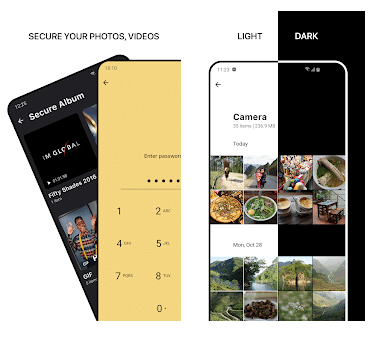 ---
AppLock
We move along the list further to show everyone interested yet another highly rated and widely demanded Android smartphone application in this category. This app to hide photos and videos on Android provide reliable data protection with four-digit passwords, patterns, and fingerprint reader. An important feature of the application is the support of almost 50 languages, which determines its popularity in all corners of the planet Earth. At the same time, an important share of popularity is added by a practical interface and beautiful design, which allows everyone to understand the functionality easily, without being distracted from tasks. Everyone has the opportunity to selectively block any application, including standard and installed ones. Also available here is the option to block the gallery, email, SMS, contact list, and so on. Photos and videos can be saved in separate protected ones. Every person is able to flexibly personalize the application according to their own tastes. The icon of this best photo and video hide app for Android can be hidden separately so that others do not know about its presence on the smartphone. It is important to note that the application supports energy-saving mode and consumes the minimum amount of smartphone resources.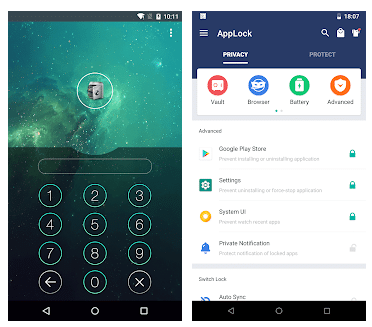 ---
LockMyPix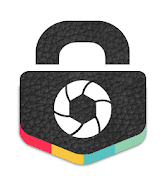 And one more simple and popular best photo video hide app protection tool on a smartphone for last. This is a useful option for the confidential storage of photos and other files using encryption tools. Onlookers and attackers will not be able to see what they should not see. Here is a full-fledged functional for managing the privacy of documents and photos, which allows everyone to create an unlimited number of folders for different passwords. Users can create false data storage, quickly transfer encrypted data between the phone's memory and the memory card, create encrypted backups, and more. If someone tries to access the data, this best photo and video lock app for Android will take a photo on the camera. Here are flexible options for customizing the visual design, and all the functions of the application are intuitive at a glance.
---
Conclusion
It is difficult to name the best application listed. All of them deserve attention in case a person has an urgent need to reliably hide data from prying eyes. The choice of the best Android app to hide photos and videos for you should be made taking into account third-party preferences and the usability factor.