It is not uncommon for a person to give his iPhone to another person. For example, it gives some photos to look at. However, everyone on the phone has a lot of content that is not intended for others. What to do in such a situation?
The solution is not to store private content on iPhone? Move it to other storage sources immediately after recording? This is all somehow not very joyful and creates everyday inconvenience. But there is a reliable alternative idea. Some applications from App Store provide a very convenient and easy way to hide pictures and videos on iPhone from the eyes of strangers. This also applies when iPhone is stolen by someone. Some of the best applications are listed below.
Best Secret Folder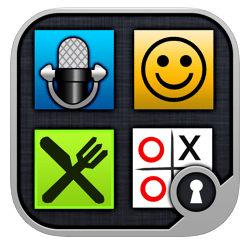 Best Secret Folder is an ultimate solution for everyone who wants to protect private content on the iPhone. This best app to hide pictures and videos on iPhone allows a person to block access to content with a password. If the password is entered incorrectly, the application will give loud signals and thereby help the owner of the gadget to detect the situation.
Four attempts to open an iPhone will lead to an automatic photo of the attacker on the camera, and his face will be saved. It's enough to attach an email, and iPhone sends this photo there right away. This best app to hide pictures and videos on iPhone 2020 is characterized by a very convenient interface and ease of use at every step. Also, very convenient tools for organizing files in any convenient way are implemented here. The user can set a password for each video and photo individually. There are several display options to choose from.
Scammers will not pass!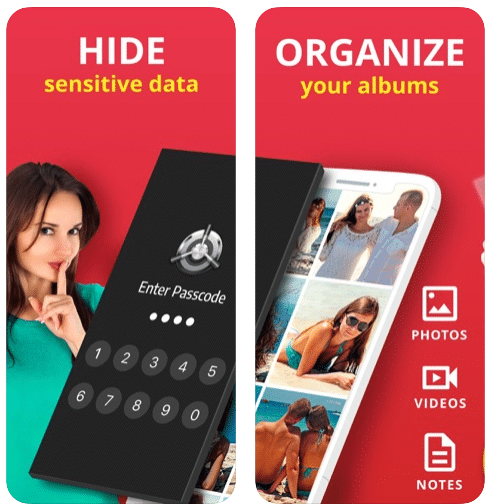 ---
Private Photo Vault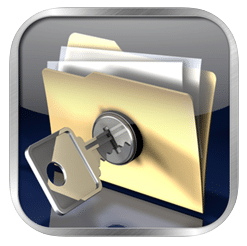 Another reliable way to hide photos and videos on iPhone. This application will become a castle against all too curious people. The developers have implemented two reliable ways to protect data. They are equally effective, and the owner of an iPhone can empirically decide which is more convenient. The feature of the password bait deserves special attention. It allows you to play any person. The user creates two passwords, one of which blocks personal content in reality, and the second is a trick. When the "victim" enters a second password, the application takes a photo on the camera and shows it.
The developers thought out the protection carefully, and app to hide pictures and videos on iPhone is hard to crack. If everything is set up correctly (this is easy to do), the user will receive data about the hacking attempt at the email address. This is about the already mentioned photo, as well as the location of the phone. Also, each user can organize folders with content, assign passwords to each folder individually. Everything is very convenient due to the intuitive interface and beautiful design.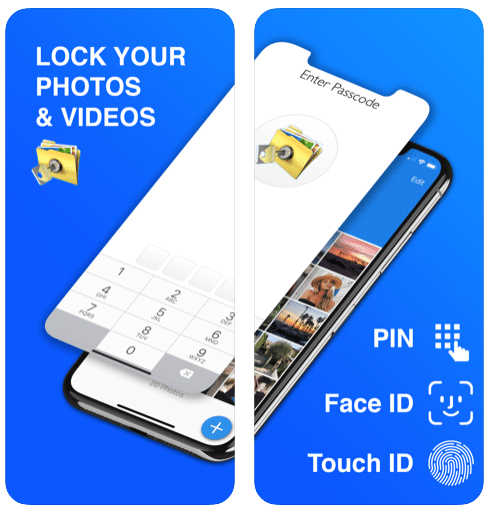 ---
Keep Safe Photo Vault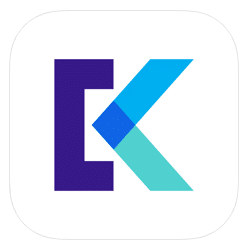 This application is a simpler alternative to the apps to hide photos and videos on iPhone described above. At the same time, it is suitable for a wide range of undemanding users. What is the feature of the functional part of it? This application allows you to protect photos on iPhone with a simple four-digit password. This is an added plus to simplicity for those who don't need sophisticated tools. The user can create a separate folder using the application, upload a photo, and set a password for it. It is possible to quickly import files from the gallery. Everyone also has the opportunity to take photos and save them in a password-protected folder. The internal interface of the application opens all the possibilities that are presented in the iPhone Gallery. The user can view files, change the scale, and so on. This best app to hide photos and videos (iPhone) is compatible with iPad too. And an important component here is a simple and intuitive interface that every person can master without preparation.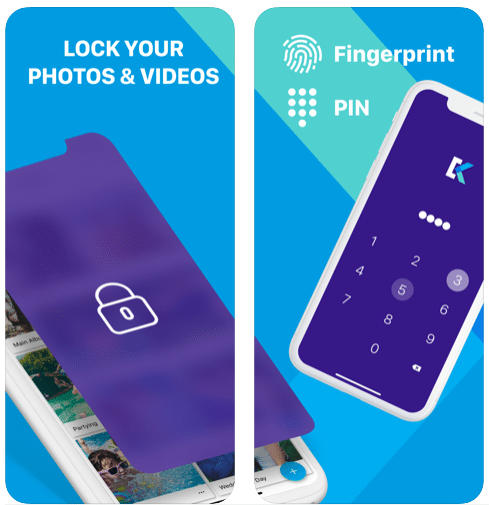 ---
Secret photos – KYMS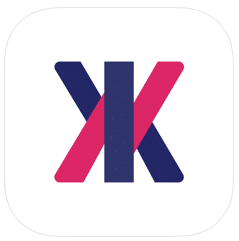 We move on and study the features of another widely popular and high-quality application in this category. This app to hide photos and videos (iPhone) provides everyone the opportunity to quickly create a highly secure place to store files of various types, including photos, videos, documents, and much more. A high level of protection guarantees that access to information is almost impossible. An important feature of this option is the function of decrypting files in real time, which is exclusive in comparison with all major competitors. This saves time. It is important to add that the user can store and play several types of non-standard video formats from the application interface. Editing is also available for the main types of documents, including text files and spreadsheet files.
All of the above applies to the capabilities of the free version, which is a large arsenal for data protection. However, the user can also buy a premium version of this best iOS app to hide photos and videos with a photo editor, import contacts, create hidden phonebook contacts, store credit card data, and copies of paper documents. There are several ways to quickly import files and quick options for the browser.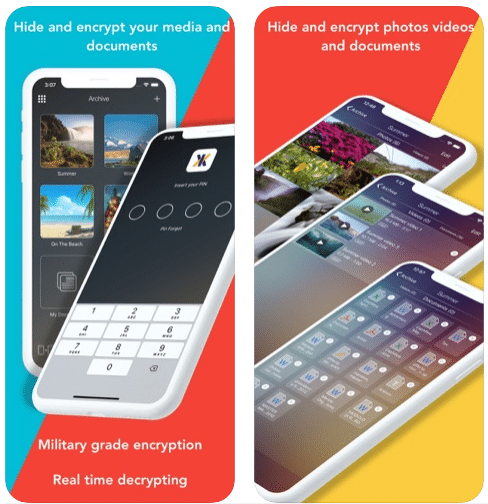 ---
Pic Lock – Photo Video Vault
We suggest finalizing this list with another simple, effective, and obvious in every sense best iPhone app to hide videos and pictures. This application also allows everyone to conveniently create folders for storing private files. The interface is very friendly and the user will be able to create a very convenient space for personal information. Among the important features of this solution, it is worth noting the possibility of setting a PIN code on private folders, setting a false password, identifying an illegal intrusion, the ability to create an unlimited number of protected folders for files, quick import and export of data from various sources, and a built-in video player. The design is very simple and matches the tone of convenience that is set by this best app for hiding photos and videos on iPhone as a whole.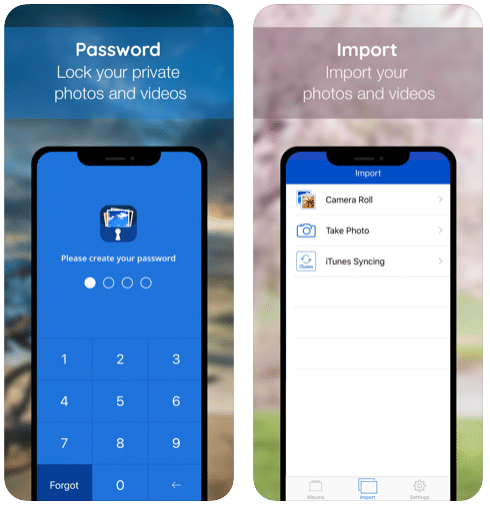 ---
Conclusion
All listed applications offer approximately the same set of functions for storing and protecting private files on iPhone. At the same time, it is guaranteed to be effective, widely recognized by users solutions. You can choose each best app to hide pictures and videos on iPhone 2020 from the list presented above to use on a daily basis.