People still go to the cinema, no matter how anyone talks about the end of the classic era of cinema. The world is excited by the convenience of online streaming services, and this is also an important trend. The opportunity to watch a fresh movie or series on a large screen without advertising on TV is priceless. But there are situations when there is a desire to watch a good movie or TV show, but there are no traditional ways. For example, we are talking about travel time, queues, traffic jams or just lying on the couch. In such cases, there is a devoted iPad at hand and this is enough to arrange a small movie show. What will be needed in addition to stream new movies on iPad free?
Stream new HD movies on iPad free
App Store offers a selection of applications where everyone can stream new movies free on iPad. Usually, there are huge libraries of videos that are available without restrictions. Unfortunately, most applications to stream new movies on iPad have been systematically removed from Apple's official store lately, but there are still a fair number of pearls in this category. We will talk about them further. Only HD, only maximum viewing pleasure.
Crackle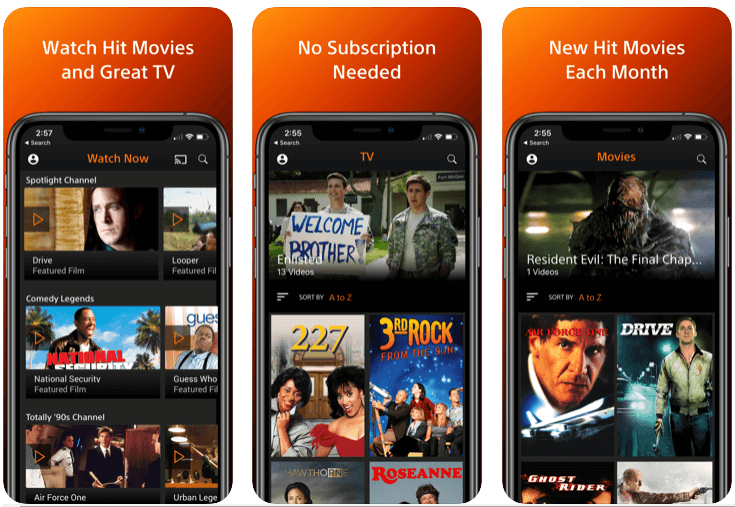 The official Sony application to stream movies on iPad and other devices, which offers a large licensed catalog of movies and TV shows through advertising, rather than a paid subscription. The application can be launched through all conceivable and inconceivable platforms, including Apple TV and game consoles, and it also provides iPad free movie stream of course. The interface is characterized by a simple, intuitive understandability of each functional element. The smart tag system allows the user to find any video effortlessly in a matter of clicks and seconds. Registration for viewing is not required. This is one of the best solutions in its category at the moment, which is one of the first to be considered as the main movie app for iPad.
---
Tubi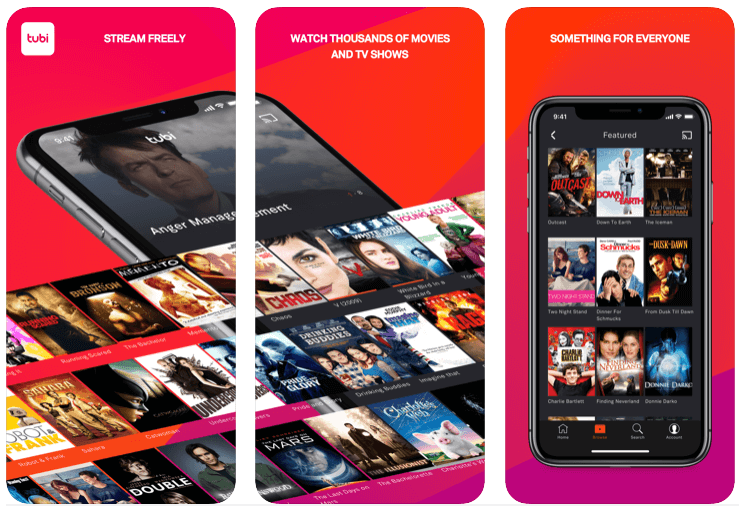 Tubi is a widely functional application to stream movie on iPad; each option here is intuitive due to a perfectly thought-out interface. This is a combination of functional maximalism with the utmost user-friendliness of the interface, which is noted by a number of positive feedback. The large user base confirms this. All films and TV on this platform are carefully cataloged by tags, including actors, directors, and genres. Finding any movie or TV show is quick and easy. Most videos are presented in very high quality without restrictions, with the exception of a small percentage of advertising. Movies can be watched without registration at the same time. Users have access to all the new movies on iPad. It is worth considering that some of the content is available only in the United States and Canada.
---
Popcornflix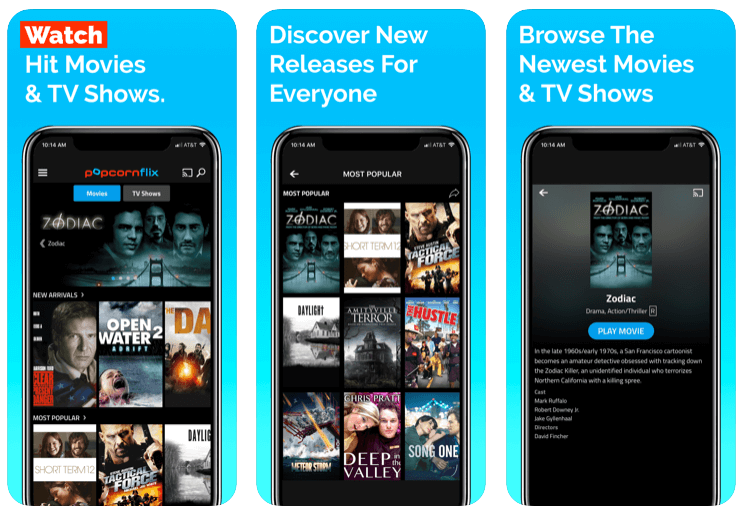 Popcornflix free movie streaming app for iPad will be a movie fan guide for a lazy evening with a tablet in hand. And then for another evening. And one more. And so on and on, because the application offers a library of films and TV shows, which is impressive in scale. Here, everyone can find almost everything regarding new products, famous titles, filmography of actors and directors, genres. A powerful system of recommendations and search will help you choose the video for the evening effortlessly. The user can watch the video without registration, and the movie catalog is constantly updated. Here, a movie fan can always find current films, and viewing is free. The only thing the user has to see a bit of advertising. But this is a reasonable price for such opportunities, as for all the free film streaming apps for iPad.
---
SnagFilms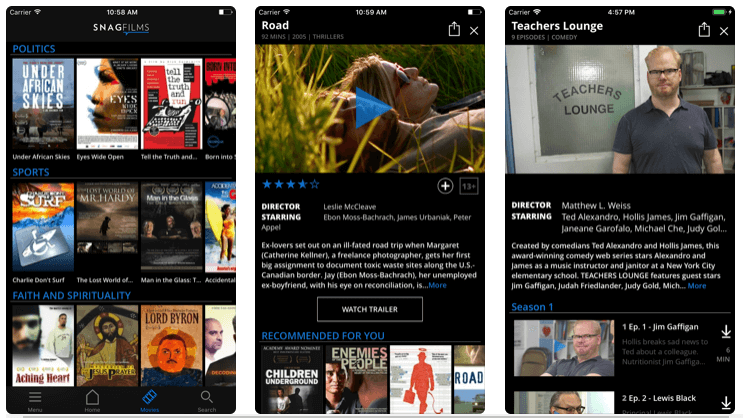 Snagfilms: stream movies free (iPad app). This is another large library of videos for watching movies and TV shows without restrictions and registration. After watching the ads, everyone can enjoy the best new products and classic films on the iPad. If desired, movies can be sent to social networks quickly to tell friends. There are a lot of films, and most are presented in high quality. It is worth noting that the application focuses on popular old films, and new items here are not added as quickly and efficiently as anywhere else. But here everyone can find many old pearls that are not available on other services. This is the best choice from the category of free streaming apps for iPad for sophisticated film enthusiasts.
---
Pluto TV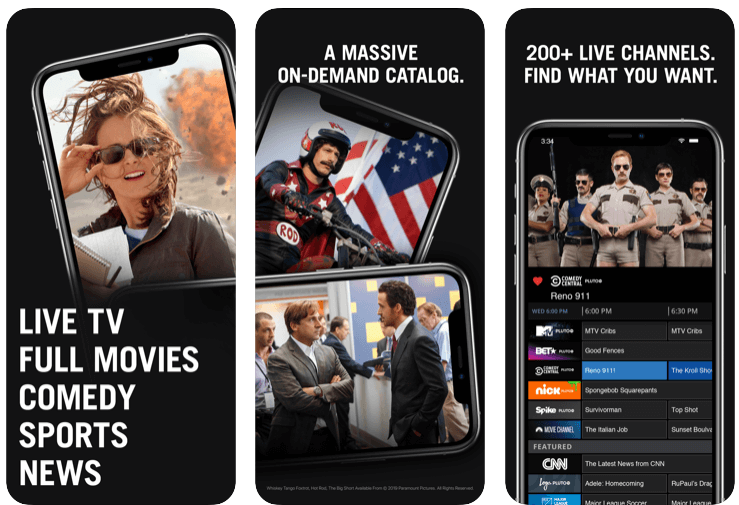 Pluto TV presents best free movie streaming for iPad and various platforms, including Smart TV and, of course, and any other Android-based tablets. There is a lot of interesting best free movie streaming for iPad for every taste, and even exclusives take place in comparison with other similar applications. One must be prepared to search for something. But the search system is quite convenient, and even more convenient is the categorization of all videos by genre and other parameters. Finding an option for a movie or series for the evening when you don't want to think, it will be very simple for everyone. Also, the user can watch streams of TV channels online on the tablet screen.
---
Yidio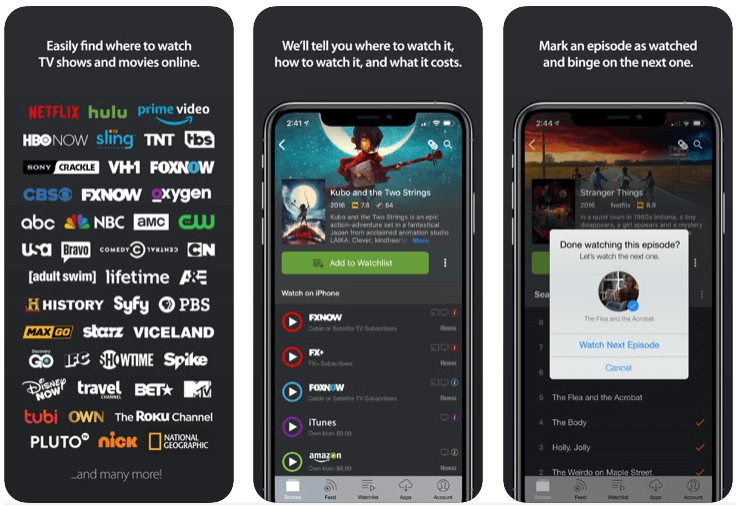 Forget about best website for streaming movies on iPad. This convenient application is available for a limited number of platforms. The iPad is included in this number, so it is present here. The application will help everyone find a movie for the evening from a huge library that is in no way inferior to other options from this list. There are many options for sorting movies and TV shows by tag to find the most relevant solutions for the evening in a couple of clicks. An interesting feature of Vidio is the availability of search for films that are hosted in other applications. The interface is simple and intuitive in every sense. Most of the content is completely free, but there are paid exceptions for stream HD movies (iPad).
---
Vudu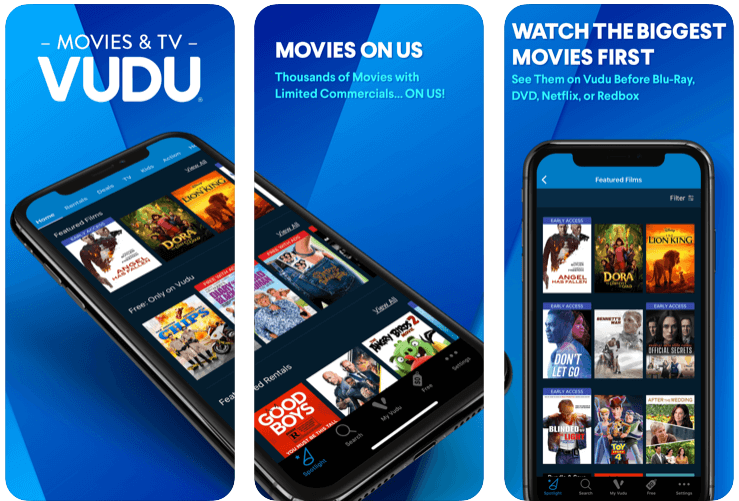 Vudu offers the ability to stream HD movie (iPad) from catalog on a subscription without restrictions, but convenient conditions for free viewing of video content with advertising are also available here. There is not much advertising to refuse such an opportunity. Moreover, many popular novelties from the world of cinema and TV are available here, as well as a pleasant collection of classic films of the twentieth and twentieth centuries. The interface is very simple, and all functions are clear from the first visit to the application. Library search is convenient due to tags and convenient search tools. Almost all videos are presented in HD format, and content updates are regular here. Find the hottest movie news here first with this probably the best iPad video streaming app.
---
YouTube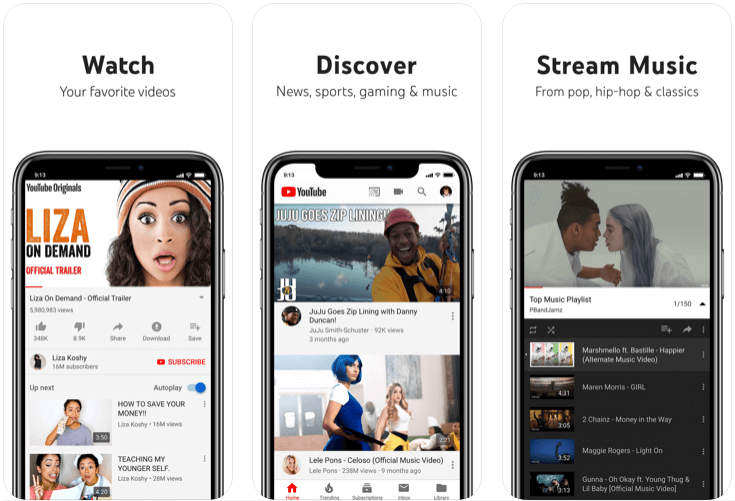 Let's finally mention the unexpected and non-obvious option between movie streaming sites for iPad. This is a non-specialized application for watching movies and TV shows, but the user can find a lot of full films in high resolution here. This is especially true for films and TV shows that are difficult to find in the public domain elsewhere. Today, even many film studios place old classic films in whole catalogs officially and free of charge for everyone. This is a great movie repository from all over the world. It's not just about English-language films and Hollywood production, that is, the tip of the iceberg of world cinema. Before you start watching, it's best to look for places where full movies can be found. Curious exclusive shows from YouTube are also available.
---
Conclusion
There are few applications of this kind in App Store. But those that are available provide everything a person needs for comfortable viewing of movies and TV shows on the iPad without restrictions. Each of the presented apps will surely please fans of new cinema, cartoons, series, TV shows, and television films, as well as fans of movie classics.