People often lose small things. The most unpleasant situations are when the keys disappear at a crucial moment, and you need to go somewhere urgently. Or your favorite earrings and other jewelry disappear without a trace. (Yes, small metal objects take up a lot of space in our daily lives.)
In the best case, such a situation is extra time spent in tension. And yet not every loss is in principle, as the worst outcome of the situation.
What to do if the metal is lost? A metal detector is a completely effective solution, but a person will have to pay for it. And this is a completely optional waste. Do not rush to the store of special equipment when a simple solution is at hand for everyone. It is difficult to believe this if do not face the problem personally, but an ordinary smartphone can be effectively used in the search for small metal objects. To do this, a person needs to download a special stud finder app.
Remember that any smartphone has the exact compass in the set of standard programs? So for such wall stud finder app, a compass (magnetometer) sensor is used to aim at metal objects. The problem is solved quickly, just try it. And anyone can try to find old treasures and "nest egg", which is especially exciting for old houses. Didn't come up with such an idea? And now it's time to test it!
Download the best cell phone stud finder on Google Play and App Store. We offer a list of the most popular applications in this category that are in demand by a wide range of users.
Stud Detector (Guylyhey)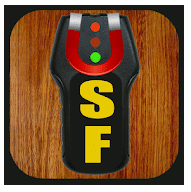 This stud finder app (free) looks interesting at a first glance. Its design is really cool. It will not be difficult for the user to understand all the features of the work process on their own. But, if necessary, the user can study the detailed search instructions, which is available here.
But the functions are very good, in addition to high-quality visual design. The sensitivity of the application is very flexible. The setting level is related to the type of the target item, its dimensions, and the layer.
The working principle of this Android stud finder can be described as follows. Open the app. Set the magnetometer position marker to see a stable position of the search indicator (green). Next, it is needed to pay attention to the additional red indicators, which signal the distance to the target. The distance is related to the number of illuminated indicators. If all three "bulbs" are illuminated at the same time, this indicates a very close location. A successful search is accompanied by an appropriate sound signal.
---
Stud Find – Metal Detector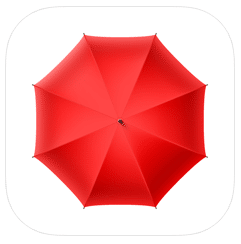 Do stud finder apps really work? Stud Find is the answer and it is a very popular and stylish option for iPhones and iPads. This stud detector app applicable to the search for hidden metal objects. It works with all possible types of magnetic metals. This means that aluminum cannot be found.
The methodology for using the application is very simple. To get started, remove any phone cases and protections for built-in magnetometer stable functioning. Next, the user needs to calibrate the sensor with special movements of the device according to the instructions. The task of the user is to transfer the baseline of the search to the zero marks. Next, the user must bring the phone to the intended location. It is important that iPhone 5s is best with its right side, and iPhone 6 is better you point with its top side. When the nail in the stud is found, it'll be displayed on the screen.
---
Magnetic Stud Finder
Looking for catchy apps? Magnetic Stud Finder app (Android) is what you need. And also this application will help to find quickly any metal parts and jewelry made of magnetic metals. It is important to add that the optimal layer thickness for metal search is 6 millimeters. This is not a constant, but a recommendation. It is based on practical researches made with different phone models. The best material for searches is drywall. It will not be a problem if the material has a decoration layer. Not to mention wallpaper and plaster, we are even talking about decorative tiles.
This electric cable finder app is available for all Android devices. It is constantly updated, which eliminates annoying errors. The accuracy and usability of the application are constantly increasing. There is a simple opportunity to contact the developers, and the user can also explore the detailed application guide.
---
Metal Detector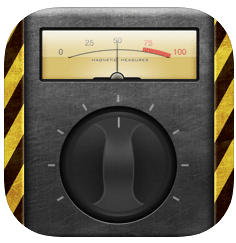 Metal Detector is a stylish stud finder app that works. It turns the user's phone into, actually, a real metal detector. But this is not the only reason to try it.
This is a free, easy-to-learn tool that even an elderly person or child will appreciate. Available for all devices on the OS platform, the application is characterized by an extensive set of functions for searching and identifying metal elements of different sizes. An important feature of the application is a very flexible and thoughtful sensitivity setting. In addition, it is worth mentioning the sound and vibration options that can be turned on and off according to any situation almost instantly. As an added bonus, the application can be used as an EMF meter.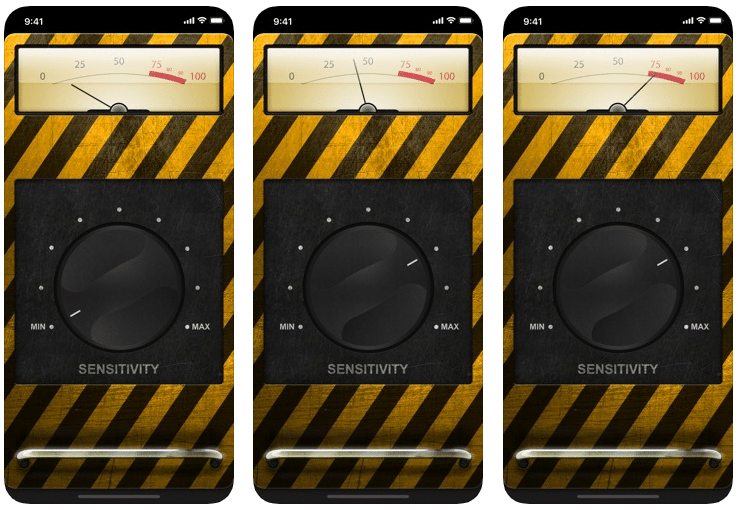 ---
Stud Detector (Chatterbox Software)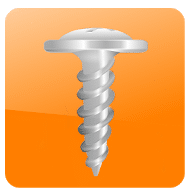 Stud Detector app provides a high-quality search for metal objects of even the smallest scale. But there are many interesting features that are worth everyone's attention. For example, a nice bonus is implemented in the form of a special left-sided mode of presence. An important feature is the competent adaptation of the app to all Android devices. The app is very convenient to use on a phone of any size, and this also applies to tablets of different brands and sizes. The cherry on the cake is an elegant and very understandable design, which displays in a visual form all the necessary information. The user can set the degree of the magnetic field, the level of signaling vibration, feedback, etc. A clear display of the search route will help to get closer to the goal as quickly as possible. This best stud finder app for Android will quickly indicate situations when the magnetic sensor is defective or malfunctioning.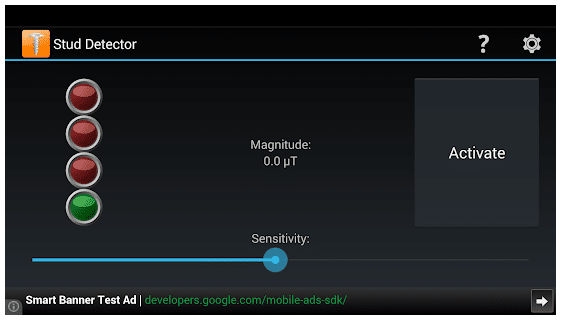 ---
Toolbox – Smart Meter Tools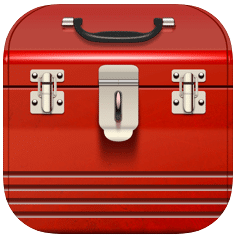 The toolbox is an application for a wider range of tasks, which is intended for professional builders (and all lovers of measurements and searches, respectively). The application helps to turn an iPhone or iPad (iOS only) into a powerful working measuring and research tool, which presents 13 very useful options.
First of all, we are talking about a magnetic stud finder app option to search for metal objects. It is similar in general to the rest of the applications on the list. If the user needs to solve some various measuring tasks on the duty of a working specialty, daily activity or interest, he also will like a timer, a seismometer, a ruler, a compass, a teslameter, among other things.
This stud sensor app is completely free; it is available for all versions of Apple devices. An important feature is that all tools get along together without cuts and restrictions; also adds a well-designed interface.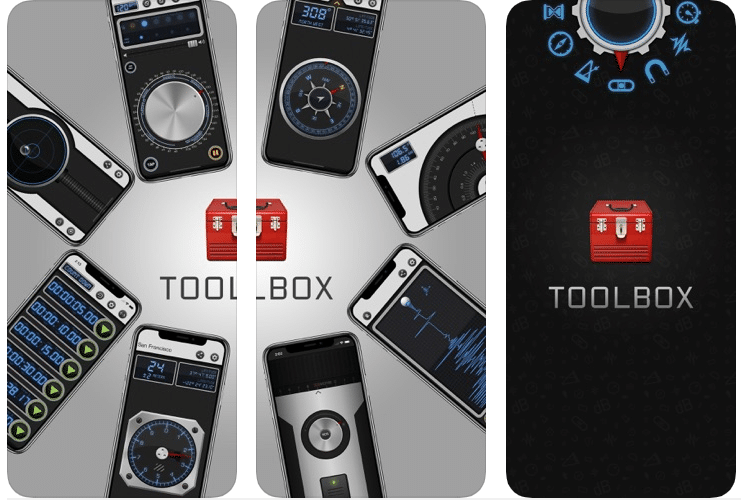 ---
Metal Detector (Dexati)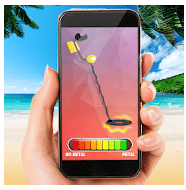 Metal Detector is another one example of a multifunctional application which is related to this category. In addition to the search for metal objects of magnetic nature, this tool provides a basis for a number of scientific calculations. Also, it contains an option of measuring EMF in any conditions. How does it work?
49 μT is a standard indicator of the magnetic field. It'll be displayed almost everywhere on the planet under normal conditions. If the value grows, it signals the close presence of metal objects. Such a simple trick will help to find even a lost coin at home, but what about the same coin or even a whole treasure in a public place: in a park, on the beach? Experiment and discover a lot in the world around! Children will especially enjoy such a simple instrument.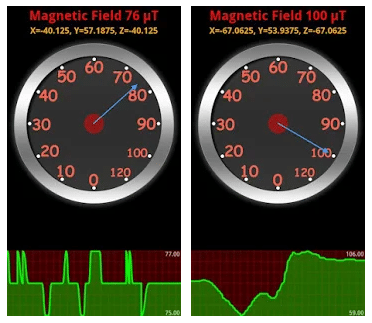 ---
Hand-Held Metal Detector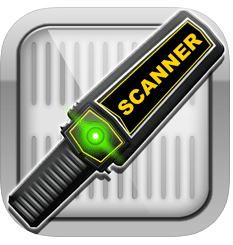 Hand-Held Metal Detector is a reliable beam finder app for iOS based devices that have gone a long way in testing before release. The user can find any ferromagnetic object without difficulty in any conditions (at the household level). A person can easily check the presence of metal underclothes, in bags or pockets of another person (as an example) with no problems. Sound alerts are available, but the user can activate vibration mode for anonymity. To calibrate this wall beam detector app before starting work, it is recommended to shake the working device. Compatible with all types of iPhone, iPad and iPod touch.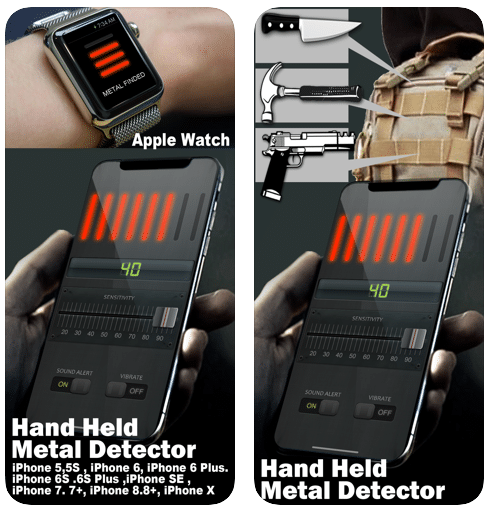 ---
Metal Detector (NETIGEN Utilities)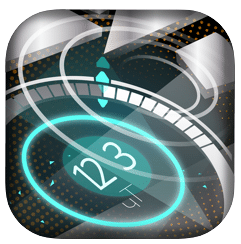 Metal Detector Metal Detector (stud detector app) demonstrates its friendliness to a wide range of users at a glance. This elegant and practical application with a convenient design displays on the screen an actual graph of the magnetic field fluctuations.
When the magnetic field changes, the oscillations are displayed on the screen quickly. The level of change is indicated by green, yellow and red. That is, red color is an indicator of the metal object presence somewhere near. The user will feel a vibration or hear indication sounds when the object is pretty close. Alert type can be changed in the settings.
Important: do not use the phone with stud locator app in close proximity to household appliances. This is especially harmful to televisions and microwave ovens.
---
Metal Detector EMF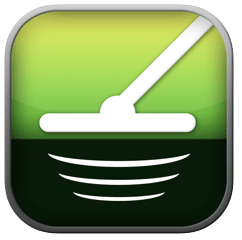 Is there a stud finder app to everyone?
Let's finish the list with another one really useful tool of its kind. It is very simple and contains all the options presented in the apps above. But Metal Detector EMF has the charm of simplicity with it clean structure and interface. It is very convenient to search for metal objects with its help without being distracted by anything. The search setting is very flexible, and the search itself is very accurate. The user will spend a minimum of time-solving the problem. He can even try to become a treasure hunter on some beach!
Just download this stud finder app to your iOS device for free and try with no limits! Good time or finding lost keys is guaranteed!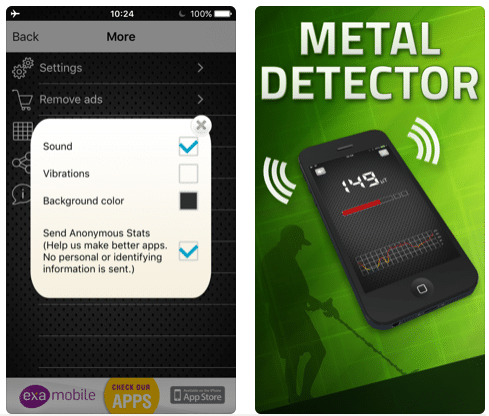 ---
And remember, that non-magnet metal, plastic or wood stud finder app for Android or iOS is a fiction.