What does house mean? It is coziness and comfort that determine the tone and mood of a person's life every day. It is important that everything is perfect at home. Quality work in the field of interior design is indispensable. Easy and simple way is to contact the designer. However, it's much more interesting to think about everything yourself and find own solution that perfectly resonates with inner thoughts, isn't it? Sounds great. Question: how to think about everything without a special education? Everything is quite simple if there is a desire and time. Any person will be very helpful with home design tools. For example, this is all about home design app (Android, iOS). And the best home design apps for iPad and other smartphones and tablets is presented in this article below.
Houzz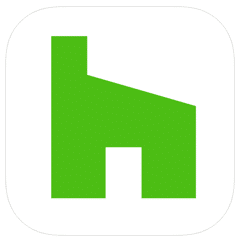 Let's start free house design apps for Android and iOS list with the heavy artillery of mobile interior design. This one allows person to present the perfect home in detail. Here is a huge collection of ideas for every taste and every occasion. The user can implement ready-made ideas or interpret and combine ideas to obtain a unique result. In total, over 16 million photos are available for every taste. Large publications write about this application, which confirms its high status and usefulness.
An important element of the application is a powerful set of tools for searching and sorting photos by preset parameters. This helps to find real embodiments of ideas and concepts that a person so far represents only figuratively and vaguely. Photos contain assistance with the purchase of appliances and furniture presented on them.
Houzz is also a huge thematic platform for communication, where everyone can exchange ideas and advice, as well as get help. The app regularly publishes specialized design information, like other popular free home design apps for iPhone and Android phones.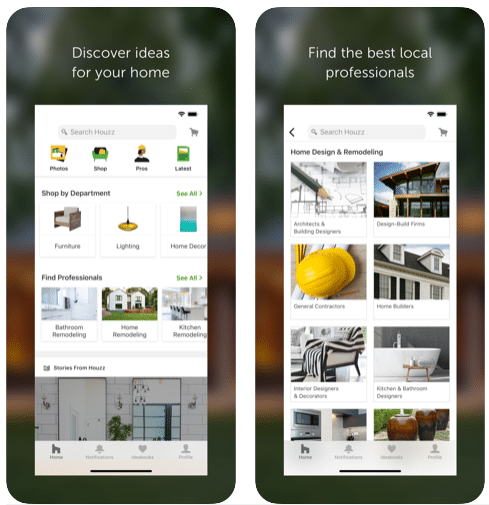 ---
Planner 5D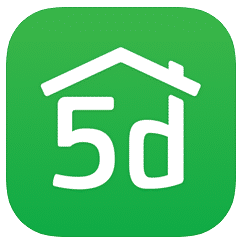 This tool simplifies the life of a novice interior designer greatly. Special skills are not needed: there is a very convenient and friendly for a wide range of tools to help visualize the perfect design in accordance with the smallest wishes and suggestions. Detailed instructions will help everyone to start immediately creating interesting three-dimensional layouts that look very clear. In addition to interior design, the user can create floor plans, large-scale individual projects, and even landscape design objects. The interface of this best home design app (iOS, Android) is implemented in such a way that even a complete beginner can figure out all the functions. Here are a large number of objects that make up an infinite number of combinations of interior decoration. This is the perfect space to make dreams real! Also, all objects have options for textures and color schemes, which further expands the capabilities of the user. When the project is ready, the user and everyone can evaluate the result using a visual 3D tour of the room.
---
Room Planner – Design Home 3D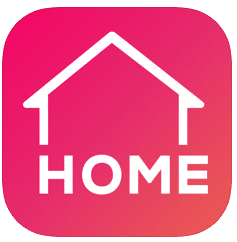 Everyone should pay attention to another useful and very friendly for beginners home design for iPad free rool. This is an easy way to modify the apartment and individual rooms according to the smallest whims, to see how it will look almost in reality. The user can choose interior items from a huge catalog of products presented in large branded decor stores. Setting up a room begins with a detailed study of the space, quadrature, shape, expected layout. Next, the user needs to pick up items of interest. If desired, here a person can take solutions by professionals and refine. Thousands of three-dimensional objects of choice are available to the user. The main functions of this home interior design app for Android and iOS are available for free, but high-quality images require a paid version.
---
Hutch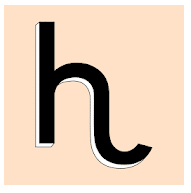 The developers of this best house design app for Android and iPhone made sure that each inexperienced designer could easily try on interesting design ideas for the room. This is a simple and very reliable tool for creating living spaces. It does not have a wealth of features compared to other applications on the list. At the same time, there is everything necessary to decorate the rooms with stylish interior items, create accents and functional areas. All this will help in the development of a practical and aesthetic living space, which is cozy every day. All models and objects are made in three-dimensional format, and they are easy to manage. Stylish design and practical interface add some pleasure in the process. An important feature is the function of "digitizing" the living space, which allows person to upload real photos of rooms (made according to special rules), convert them and fill them with the expected content.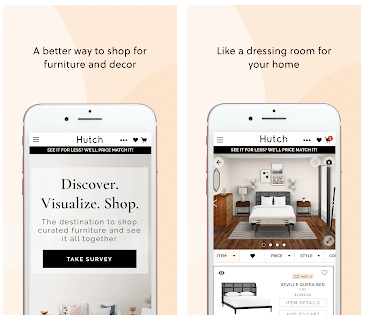 ---
Design Home: House Makeover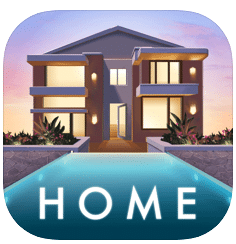 Introducing another very popular option from the category of best free home design apps for iPad and other smartphones and tablets. It is created both for beginner designers and pros. It will allow everyone to work fruitfully on the basis of interior design. This is a powerful tool for the development of taste and skills in this area, which allows person to create unique visualizations. Also, the images are visual, and they are easy to transfer to real life. A huge catalog of objects and ideas for decor is available here, which a person can combine with each other to create exclusive solutions. Developers provide a number of inactive tasks for every day that will help to train the user's creativity. Over time, each active user receives rewards and opens up new opportunities for the development of skills and design spaces. Completed work can be quickly exported to Facebook. The popularity of this design app for iOS and Android is marked by hundreds of thousands of positive feedback on Google Play and App Store.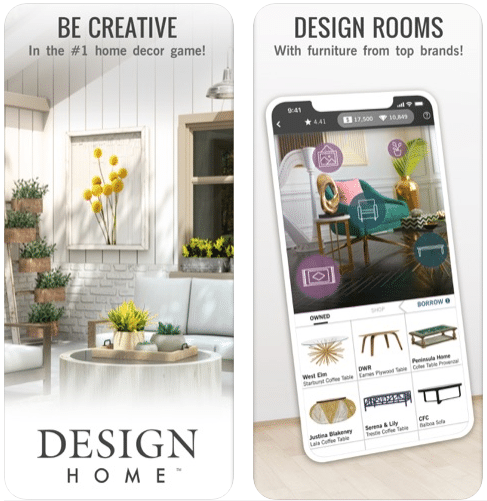 ---
Homify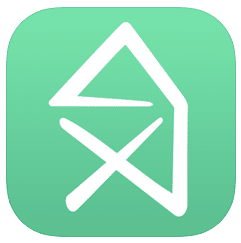 This option provides extensive experience in this niche. The user does not need extra skills to build a dream interior that will later be suitable for decorating a house in reality. Why does it deserve the attention of all the possible users? It satisfies the needs of very different people who have individual needs and unique views on design. This is the most important thing to create a high-quality mass product, and application developers can be satisfied with themselves. A huge number of positive ratings on Google Play and App Store are the best proof of this. It is also worth mentioning that large magazines are written about Homify. It is not only about specialized design magazines, but also the most famous world titles about fashion and style. What is this if not recognition?
The common task of this home design iOS app is to create a bridge of understanding between a simple person who intends to decorate the interiors of the house and an expert in this niche. About 1,500,000 photographs will help a person illustrate the vision that he represents in his thoughts. Very powerful data sorting tools are presented here, and each person can display relevant photos by different parameters. For example, he can select all the photos of a certain style or all the photographs that are related to the bedroom. This simplifies the process of finding the right solutions. It also regularly publishes relevant articles and publications on interior design, which will serve as a powerful source of inspiration.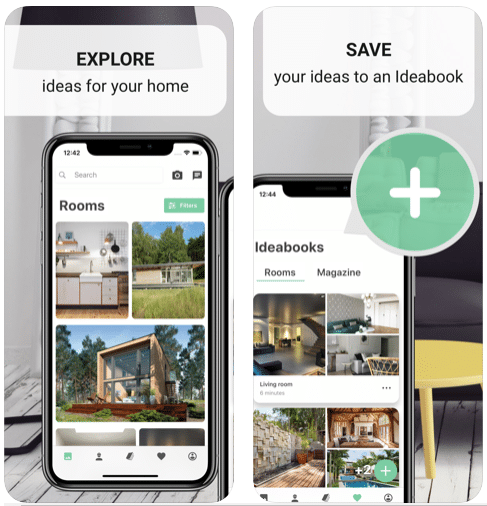 ---
Home Design 3D
Home Design 3D makes it possible to easily, quickly and visually build a real dream house in steps. It is also can be marked as the best free home design app. The developers have created a powerful three-dimensional engine that provides accurate visualization of any creative ideas. This Android and iOS home design app has an intuitive interface, and each user can figure out the functions quickly without effort. And it's about ordinary people, not specialists in the field of design. The user can create huge designs. The premium mode is designed to develop building projects without restrictions on the number of floors.
Each kind of space can be filled with a large number of objects for every taste. Floors and rooms can be adjusted according to the design in order to achieve compliance with the current situation of the designer as accurately as possible. This applies to the sizes and shapes of rooms, partitions, the height and thickness of walls and so on.
There are tools to customize the interiors and exteriors of the building. Different styles are available, from classics to the most modern trends. Several practical tools allow the user to simplify and speed up the process of creating a project, including copying / pasting objects, adjusting the color palette, importing textures, and so on.
The completed project can be viewed in real time with this home design (Android, iOS) tool, including the sunlight zones in the rooms during the day. The project can also be quickly exported for future use and demonstration.
---
SketchUp Viewer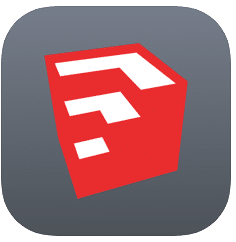 This application for home design (iOS, Android) will help to create an expert home interior projects for every person without specialized skills. It allows everyone to consider each three-dimensional object in detail. In total, millions of objects are available for study. It is completely free and all the users for Android and iOS can try it.
Import of objects for work is available here. All objects are added quickly and can be imported from a variety of sources to choose from. Users can use Augmented Reality technology to test models within the application. Each facility provides detailed performance information upon request. Users note flexible and intuitive object management. And that's not all that SketchUp Viewer offers to users. Better to try than to try to judge by the description.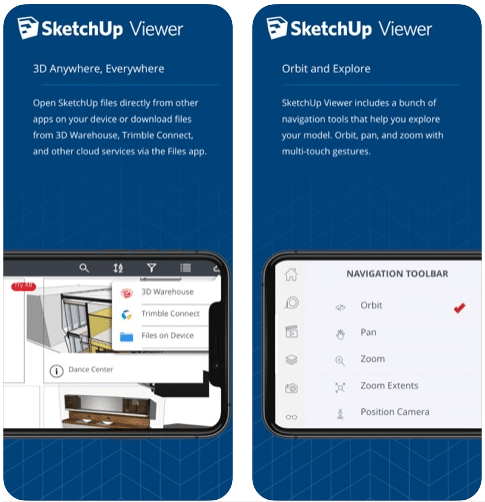 ---
Homestyler Interior Design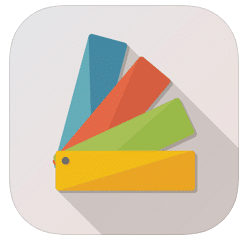 Another popular and highly rated house design app (Android, iOS) that is geared towards a wide range of users. This is a practical and convenient solution in every way for every person who has decided to build a house or carry out repairs. And it will appeal to all those who only dream about it. The application does not limit the imagination of a person and helps everyone to assemble the perfect interior from many small details. Everyone can try it without obstacles since the application is completely free and available for all current smartphones based on iOS and Android.
What can this best 3D home design app for iPad, iPhone, Android devices? The main task is to create design projects. Users can save, export and display them in a convenient way. This helps to show the idea to friends and relatives, as well as share thoughts with the designer who is working on the project at home. The user can also publish design options that other users of the application will appreciate. The target room can be photographed, loaded and processed internally. The developers have filled this home design (iOS, Android) application with a variety of fashionable interior items that can be placed indoors. This is a proven way to present future interior design with relevant objects that are in demand today.
The app community offers regular feature articles for inspiration, as well as the ability to communicate with like-minded people. Over 80,000 ratings with a high overall score on Google Play and similar ratings on App Store served as the best proof that everyone should pay attention to this tool of an interior designer.
---
Stanley Smart Connect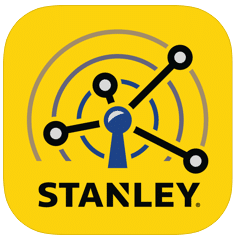 Let's finally move away from the common free house design apps for Android and iOS towards applications with more practical functionality. Stanley Smart Connect is the best illustration. This application is designed to help everyone in the process of building a house, performing repairs and implementing any tasks of floor planning in general. It has powerful functionality for developing floor plans. For this, the user needs a special calculating device that the application developers offer. Also, all data can be entered manually.
This home design for iPad free solution helps to quickly measure distances and angles in space. Each photo can be commented on and supplemented with notes. Several measurement options are available. Finished projects can be quickly exported in several ways. The preparation of the floor plan is carried out using very simple steps that every person is able to understand empirically. Stanley Smart Connect is available for all Android and iOS users.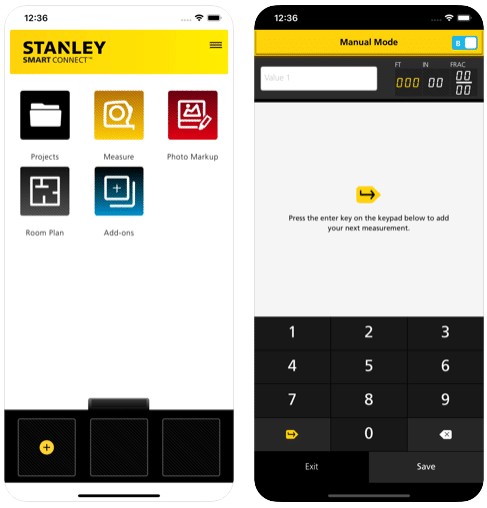 ---
Conclusion
We have listed some of the best home design app (Android, iOS) options. These are reliable solutions that will suit every user without professional experience. However, this is not all that Google Play and App Store can offer. If desired, everyone here can find other, no less convenient tools for creating home of the dreams on the screen of a smartphone or tablet.