A broken cabinet handle, a leaking faucet, and other minor household problems come suddenly. And it is impossible to dismiss most of them. It is good when a person has the opportunity to carry out repairs on their own. But usually, we don't have special skills, don't have tools at hand or we don't have too much time to figure it out on our own. The help of a professional saves the situation in such cases. But where can someone find a specialist who is ready to quickly arrive at a place and solve a problem effectively? Almost no one buys newspapers, and on the Internet, everyone still needs to look for reliable service. The fastest way to find an expert in a particular issue of home repair is by using specialized applications. Handy man app provides an ability to search for an affordable repair wizard in an accessible neighborhood. There are collected catalogs of verified workers with recalls. Next, we present the best handyman apps for Android and iOS.
TaskRabbit – Handyman & cleaning help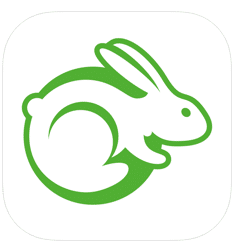 This handyman app is designed for those who can not or do not want to do uncomfortable household chores. The solution is simple: there are many specialists in the district who will gladly solve the problem for honest payment, and they will do it better and faster. Here everyone can find employees for various categories of home activity, ranging from minor repairs to general cleaning or assistance with moving. This will allow everyone not to be distracted from more important matters. This handy man app has a very simple and convenient interface. Finding the right artist will take no more than one minute. It is enough for the user to describe the required work, and specialists themselves will find the seeker. Or the person can select a specialist from the list by studying his resume, prices, reviews, and working conditions. This is a real tool to solve the problem on the same day. An important feature is the reliability of services since everything is insured. The customer can always stay in touch with the contractor. This handyman calculator is available in several major US cities. In total, over 150 thousand active participants are available. Support is always ready to respond to customer requests.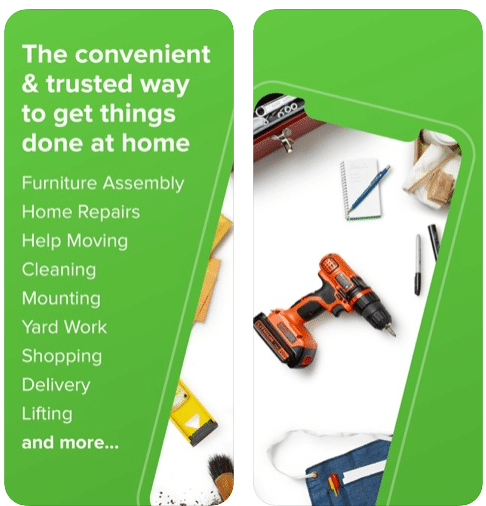 ---
wikiHow: how to do anything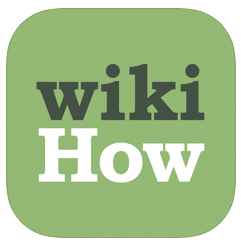 This is not an app to find handyman, but it deserves a place on the list. This application is for those who decide to solve home problems on their own and do not know how to do it (but have a desire to understand everything in order to complete the job well). The application is a mobile version of a popular site that contains quality instructions for countless domestic tasks. This is a huge repository of life hacks, which will help to qualitatively improve the space around. It is enough to formulate any request to understand that practical information is already here. In total, users have access to more than 200,000 articles. Each article from this home handyman app is a detailed step-by-step instruction with illustrative material. Often, articles offer several convenient options for solving that problem. The user can save the article for quick access in the future. The interface is very simple and intuitive.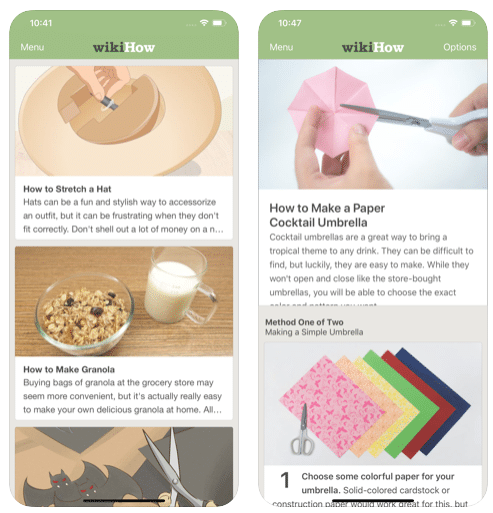 ---
Thumbtack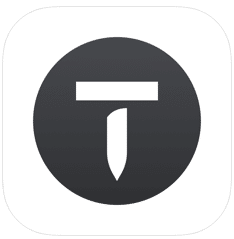 But let's get back to the cool handyman pro app. For example, it offers everyone a wide selection of artists for any occasion. This is a large-scale platform for quick contact between customers and contractors, which will help everyone to find a quick solution to a problem / find a part-time job in the immediate vicinity of the place of stay. There are many categories of workers, and the user can seek help from builders, loaders, teachers, cooks, nannies for children or animals, and so on. The application has an intuitive interface. It is enough for the user to indicate the required service, this handyman app like uber will display a list of specialists nearby. Each person has reviews and proven experience, as well as the cost of services. This is a simple labor exchange, where a person can hire any contractor, taking into account the needs, complexity of work, and affordable budget. It is available to all Android and iOS users.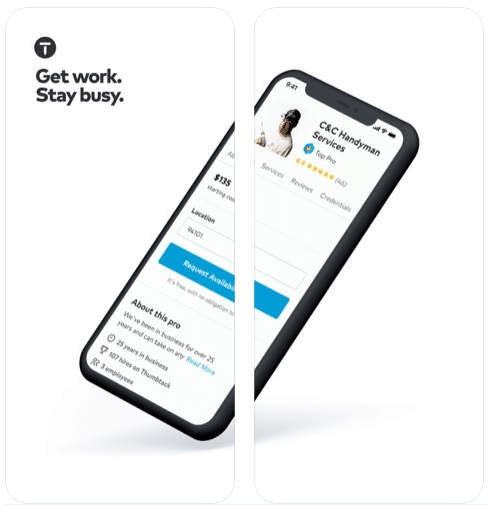 ---
BrightNest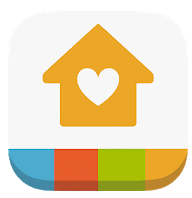 Solve domestic breakdowns and everyday tasks with the help of specialists. However, there is always the opportunity to understand all the intricacies, which will save money. This application will help everyone learn a lot. Users receive a wide range of tips and manuals for the home, which will help make the living space even more comfortable, safe, and sound. Handyman services app isn't useful in this case. Also, users can use the option of creating a personal schedule of household affairs, including reminders of certain tasks. Here, a person will find everything: from quick cleaning methods to the basics of interior design. The application is updated regularly, and each user can monitor new articles and trends constantly. The application is completely free, like another type of handyman jobs app solutions, and it has a very convenient and understandable interface at a glance. The design is also made at a very high level. Users can turn to the application database with a question, and each person will receive useful articles on a given topic.
---
UrbanClap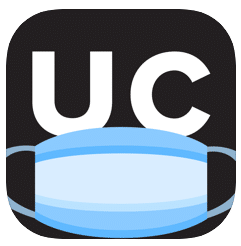 We are returning to the quick hiring of specialists options to fulfill small household issues. Let's do this because Google Play and App Store contain many more useful applications in this category. This handyman app (reviews are good) is focused on the Asian market, covering India, selected major cities of the UAE, Australia, and Singapore. Here is a large catalog of artists who are ready to help immediately. The user will find here a solution to literally any household matter, as experts in different fields are gathered here: plumbers are adjacent to masseurs, and electricians are to hairdressers. The interface of this app to hire handyman is designed so that the user understands the functionality the first time and can find a person in accordance with the location, price of services, and a set of skills. The technical implementation of the functions and the search is at a high level. All prices are pre-booked.
---
DIY Network GO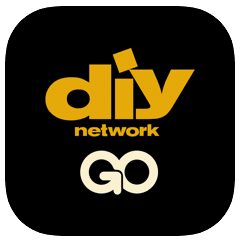 Who wants to learn how to solve household issues with their own hands without local handyman app solutions? There are many applications with instructions, but the ultimate experience is presented here. Meet real home care TV! The application has a huge number of instructional videoclips on how to repair, build, or improve something around the home. Here everyone will find only the most relevant tips that comply with current trends and safety standards. Users have access to many of the best-specialized shows. To gain access, a person must download and install this handyman calculator, create an account, and activate the subscription. New content appears regularly. Each episode of each show can be viewed separately. This free handyman app also provides ratings of the most popular TV shows, information on which is constantly updated. All videos can be saved for quick access later.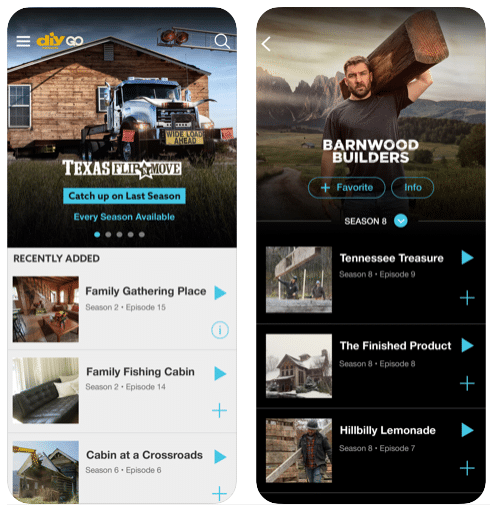 ---
Mr. Right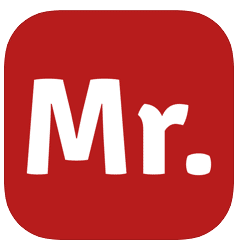 And another powerful on demand handyman app for one-time household tasks. This is a powerful platform that provides a large catalog of artists in different categories. We resolve any issue through a network of people who are ready to help in the near future. The application uses GPS to track the location of customers and workers in order to display the closest persons by location. Also, the customer can choose a person based on rating, list of skills, and price. Everything here is very convenient, and any action is performed almost automatically, even if the user logs into it for the first time. In total, the service catalog includes more than 300 positions, and this handyman work app coverage includes almost all the major settlements of India. In addition to the obvious services of an electrician or plumbing, a person can order a car wash at home, massage, computer repair, loading and unloading of heavy things, and much more.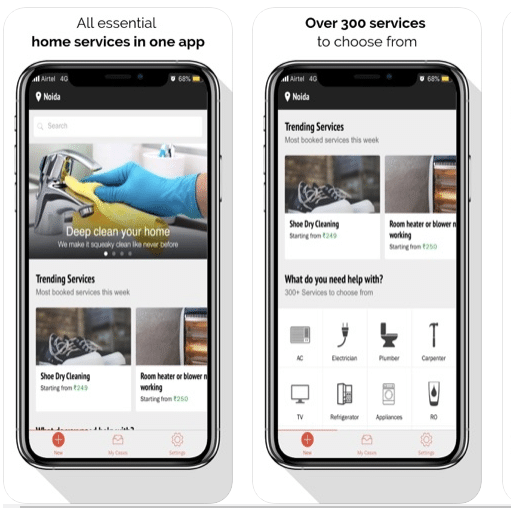 ---
HomeAdvisor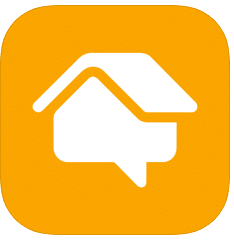 Moving further on the list of tackle handyman app tools for hiring employees "for an hour." Many high-quality options for contractors for any everyday tasks are available here. The application has been active for a long time, and a real base of high-rated employees has accumulated here. This means that the user can choose a reliable version of the contractor for any issue guaranteed. However, it is worth considering the cost of each person's services in the database. Based on the results of cooperation, a person can leave a review. All prices in this handyman app like uber are fixed. What the customer sees immediately when hiring, then he will have to pay. Secure payment through the application is possible. Instant booking is available without having to call back. The nearest available masters are searched through GPS. This handyman finder is available to all users of Android gadgets and iPhones for free and without restrictions.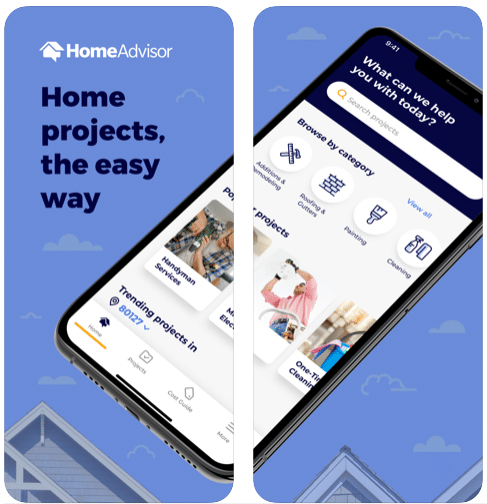 ---
Woodworking with The Wood Whisperer – Premium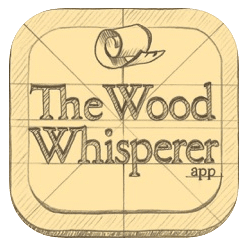 Earlier, we presented several application options that contain information and practical recommendations for self-repair and construction, along with the most popular handyman calculator app tools. These were universal applications, but what about the idea to go further in one direction or another? Specialized thematic applications of home life hacks are also represented in large numbers, and it is a good example in this category. This application contains a lot of useful information on woodworking from the basics to outstanding delights, the implementation of which at home will bring indescribable pleasure. This handyman app jobs contains not just texts, but also a huge number of visual videos on wood processing. Users note a convenient interface where there is the ability to quickly and accurately navigate between sections of content. Any content can be saved for quick access to the future. In addition to video, audio, and text instructions with illustrations are also provided.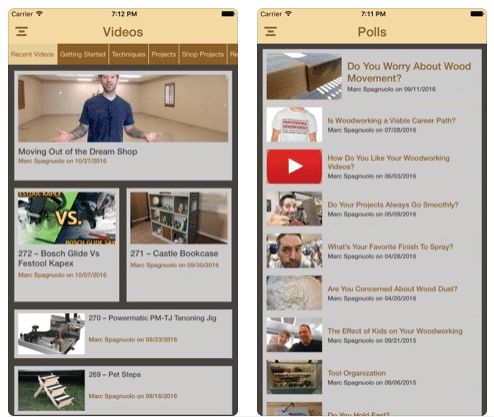 ---
The Family Handyman DIY Tip Genius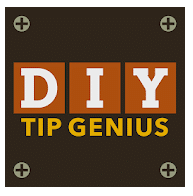 Here is another good way to avoid the need to contact repair and cleaning specialists. This handyman app (Android only) contains a lot of content on how to cope with any domestic bad weather of any scale and degree of difficulty with the help of smart actions. All tips are compiled and structured very conveniently, and the interface is intuitive as a whole. How to find a quick solution to a specific problem here? The user does not need to scroll through the materials in search of something since a quick search is implemented. The range of household tips includes information on the construction and repair, maintenance and servicing of cars, cleaning, gardening, and so on. This is a real money-saving in case a person has some free time to figure it out on their own. The results will pay for the time spent in the presence of a share of diligence!
Special attention deserves the "advice of the day", which offers interesting and relevant ideas. This app for handyman work is updated regularly.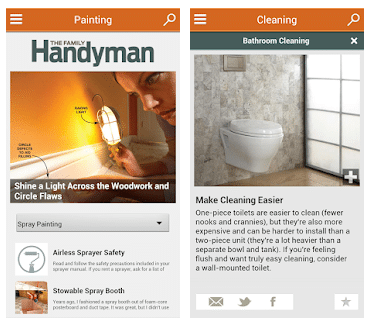 ---
Helpr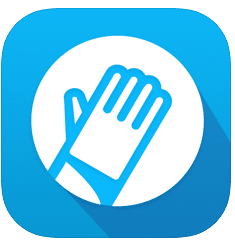 Who is looking for even more best handyman apps for Android and iOS for all occasions? It is easy! For example, this application offers assistance in finding everyday workers for any part of everyday work, from loading and unloading things to more complex and specialized tasks, such as repairing water pipes and pest control. All professionals are gathered in a large network, which is identified by GPS. It is enough for the user to indicate the requested services, and a list of the nearest employees with prices, descriptions of services, reviews and ratings will be displayed. This will help to choose those people who take less money for the task. Or those who have a more reliable reputation. An important feature of this handyman price list app is the variability of payment options. All prices for services on the site are fixed, and the user will pay only the amount that he saw immediately when hiring. There are two payment options: electronic means of payment immediately, or in cash after. In total, the catalog of workers is over 20,000 thousand verified people. This handyman clone app gives a guarantee of quality, and if someone is not satisfied with the service, the application will provide assistance for the second time for free.
---
The Family Handyman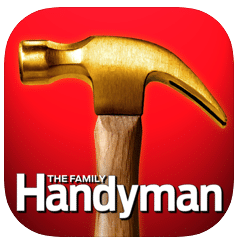 And another magazine application for those who like to learn new things and do everything on their own, not a typical takl handyman app. This application contains a lot of tips for the home in all possible topics that will only help a person organize order and comfort around. Here are a lot of step-by-step instructions with illustrations that cover the issues of repairing plumbing, manufacturing shelves, wall insulation, and much more! All content is accompanied by visual videos and instructions that will greatly simplify the tasks. Even an inexperienced person in the field of repair will cope with most tasks. Like all the app for hiring handyman options, this application is available for most iPhone users, starting with iPhone 5. It should be borne in mind that downloading all content takes a little time, and the user should wait after launch.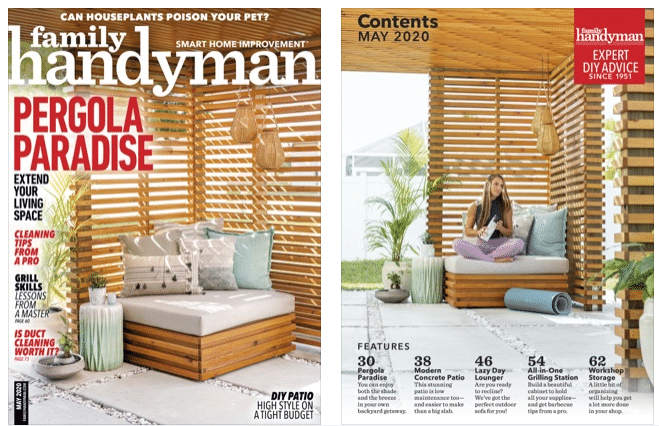 ---
Quiktract – Contracts and General Freelancer Tools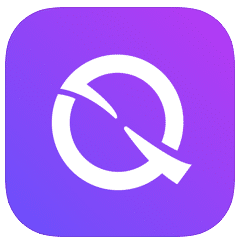 Quiktract is not a very typical solution from the category of handyman apps for iPhone and Android, but it will be very useful for freelancers and those who expect to find an employee for an hour. Here are automated tools for concluding agreements between customers and executors of one-time projects that have a full legal background. Users have access to contract templates, remuneration regulation tools, and so on. All actions are carried out easily and simply, and the stylish design of the application forms the basis of comfort in general. Quiktract handyman hire app also provides guarantees in this process, which many lacked before. Including, among opportunities, it is worth noting the ability to search for service providers online with the ability to quickly connect within the application. Also, each person can apply for quick legal assistance here, and that's the reason that Quiktract deserves the place in top handyman apps list. All functions are available free of charge, but a paid subscription removes restrictions on the number of actions per calendar month.
---
Bid&Fix – Hire local service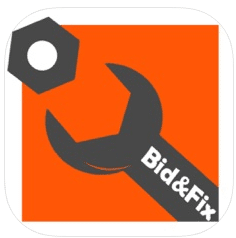 Bid & Fix, like rabbit handyman app, is ​​a promising application that can become a market leader. At least it has all the makings. The functionality and the basic idea are unchanged compared to most applications in this article. A catalog of local workers of various household tasks is available here, including handymen electricians, plumbers, painters, and so on. These are people who qualitatively save time and human power for a fee. This best app to find handyman guarantees fixed prices for services, and overpayments are not possible after the selection of the contractor. All specialists have verified experts in their fields of activity, and each one has a certain reputation on the site. Reputation usually determines the price of services, but the higher the positive reviews a person has, the more reliable it is to turn to him for help, and this is a factor that makes many customers pay a lot.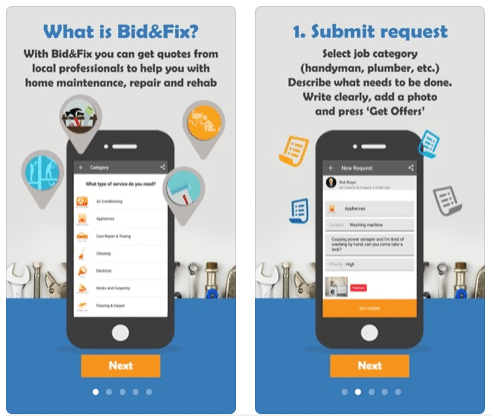 ---
Angie's List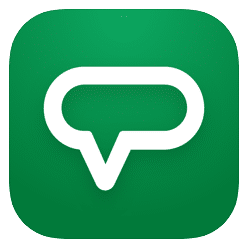 Let's finalize this list with just another good and reliable app to find local handyman. It contains typical functions that are characteristic of the above-listed apps and allows users to hire the best local employees for small household work, from help when moving, and to repairing a leaking tap. There are a number of other niches where there are helpers. In total, the application contains several dozen categories of artists. The application is available for free, and the prices for the services of workers are fixed and cannot grow in the process of performing work. How much the customer saw the price in the application, so much he will pay in the end. This app to find a handyman has a convenient and intuitive interface, which makes the ordering procedure as simple and obvious as possible, even if the customer has never ordered services before. All employees have a reputation, rating, and reviews, which helps to make the right choice.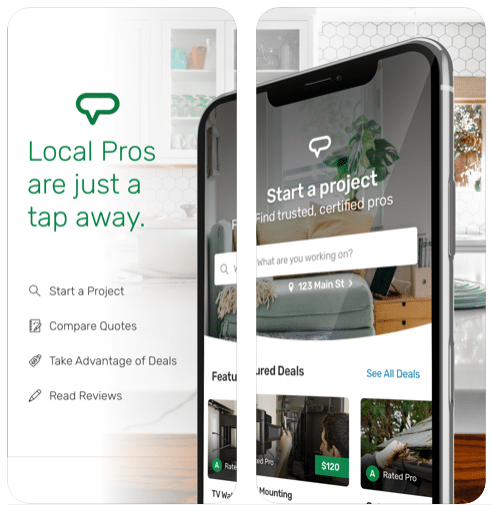 ---
App to find local handyman for Android and iPhone
So, this is a popular and high-demanded category of the app in Google Play and App Store. A lot of developers have taken care to cover the planet with reliable connections between needy customers and employees who are ready to help locally. This opens up great opportunities for building links for a wide range of people, as well as planning everyday tasks.
As everyone can see, the key to the success of best app to hire handyman is the global database of artists, which widely covers different territories. An important role is played by the range of services as a whole, as well as the range of prices and reviews. That is, it is important for the developer to create and present maximum tools of trust about employees while creating app handyman home repair.
Conclusion
There are many find local handyman app options tools for and learning the tricks of home repair and construction. These are reliable solutions that have reviews and positive ratings on Google Play and App Store. This list will be enough to find an excellent employee for any task, but the user can further explore the application market on their own to find other worthy alternatives like fumble handyman app. So, the handyman app exists.