In childhood, we all loved to make fun of friends and relatives in the most unexpected ways. To do this, had to be smart. There were also interesting creepy pranks and funny jokes on the video. You show an "interesting" video, and then terrible erysipelas screams into the screen. How many frightened reactions there were! Today, all the jokes are on the Internet, but how can they surprise anyone?
How to scare or cheer friends unexpectedly today? There are many interesting applications that can surprise even the most impenetrable person. If a person thinks about the pranks of loved ones, we recommend installing and testing the ten best prank apps (free) for Android and iOS.
Broken Screen Prank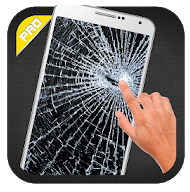 Probably the most spectacular and unexpected prank app today, which can unpleasantly surprise any person for a few seconds. A broken smartphone is still a tragedy these days, so the reactions will be powerful. The idea is that the application creates a compelling simulation of a cracked or broken screen on a smartphone or tablet. It is enough to install the application on your victim's own phone or phone and run it. When a person presses the screen with his finger, he will hear crackles and cracks on the display. It looks like the phone has broken to smithereens from the movement of a finger. The graphics are very realistic, and the loud sound emphasizes the frightening effect. Also, there are several other fun features of "destruction". Have fun while using this pranking app!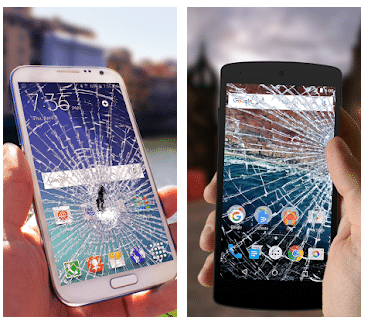 ---
Fake-A-Call Free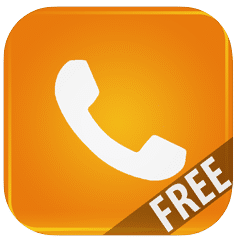 The name speaks for itself in case of this one of the lists of the best prank apps. How about making fun of your friends in a classic way, using a fake phone call. The features of the application are very convincing, and most people are sure to be surprised in the first place. The developers have prepared a powerful arsenal of tools to have fun as they should. There are several different voices available for conversation, as well as several special dialogue options to maintain the rally. The free version contains a small amount of content, but this will be enough to have some fun! A user can buy a premium version of this app to prank someone to gain access to additional voices and scripts.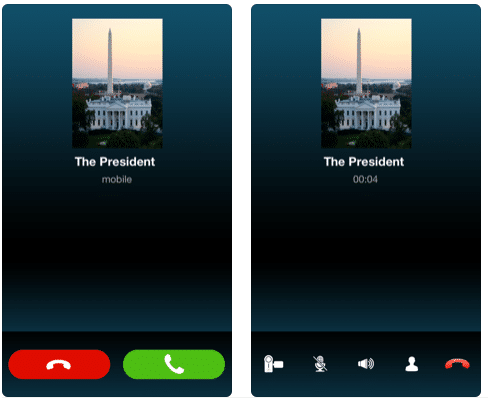 ---
Fake Call Prank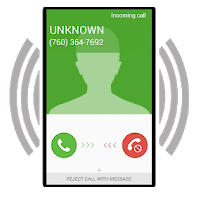 Let's go with the good prank apps further. A similar alternative for Android users, which also pleases with functionality. The principle of operation is the same: the application allows you to create a fake phone call on behalf of another person, a celebrity. The application has a quick call function. Embarrassing situations guaranteed to the maximum! The user can also set the schedule and time of fake calls, plus create personalization of fake contact. If desired, a person can record a voice for a further rally, and this will help to joke very convincingly. There is an option to select a unique ringtone. Options and space for the draw have no limits!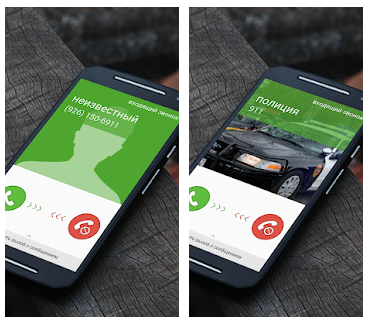 ---
Bee Swatter Prank Game
An original and fun pranks' app for iPhones. The sweep is disguised as a new mobile game that focuses on catching bees. A person has every chance of becoming interested in an interesting pastime. The application allows the user to go through several levels calmly, after which he requires in the game process to "hit" the bee as hard as possible. This should remove the bee from the screen. But when the user touches the screen at this moment, the phone stops working! The effect of surprise is maximum since a person does not wait for a catch at the moment of excitement. Perfect crime from the category of prank apps for iPhone!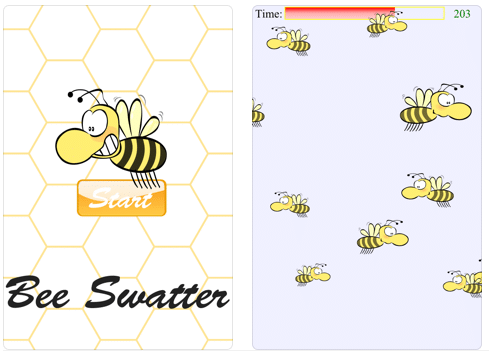 ---
Fake GPS Location Spoofer Free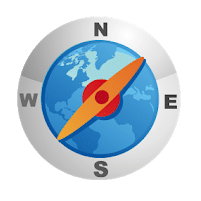 Maps and geolocation play a large role in modern life for the user of mobile devices. How about coming up with some kind of prank on this subject? For example, confuse friends. This is one from the list of prank apps for Android that allows a person to change the location of a mobile device on a map. A person looks at the map and sees that he is in a completely different place. A joke can be limited to a neighboring area, but it is much more interesting and effective to "send" a person to another country. What will he think in the first seconds when he sees that he is in Japan or Brazil (if you are not from these countries, of course)? Fun moments guaranteed, watch out for his expression!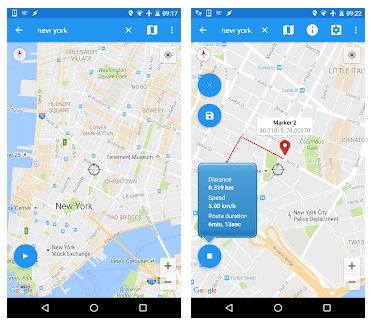 ---
Prank Pack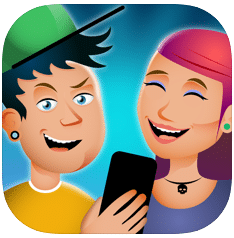 Let's check some scary prank apps for iPhone. We offer everyone to pay attention to a set of funny quick pranks that will surely impress your friends. The application includes several sound options that are designed to scare or surprise a person at the right time. It is enough to set the correct settings, and at a certain moment, a person will hear the sound of a hair clipper (as if someone is trying to cut his hair from behind), crazy laughter or the fake sound of colliding cars. This prank app has the simplest and brightest design, as well as a very user-friendly interface.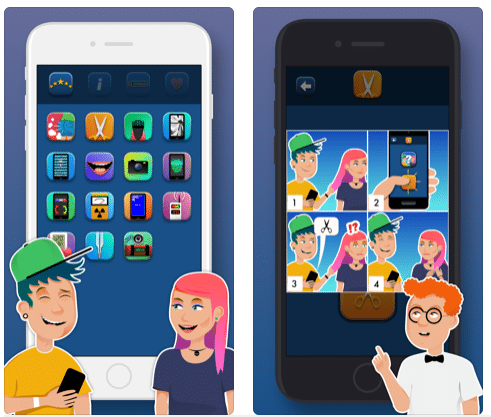 ---
Fart Cushion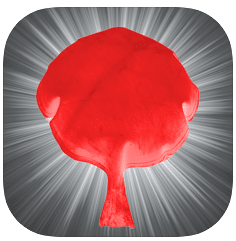 The classic fart ball joke is becoming more technologically advanced and it is available in the category of free prank apps for Android today. All that a joker needs to create a fun sound is a smartphone and an application installed on it. The developers have tried on the technical component of the application, and here are many ways to calculate the moment of sound perfectly. In order for the joke to be successful, the user needs to choose the appropriate option for triggering the sound. This can be done by touching, by a timer, using GPS and turning on the accelerometer. You can adjust the volume. Try it and you won't regret it!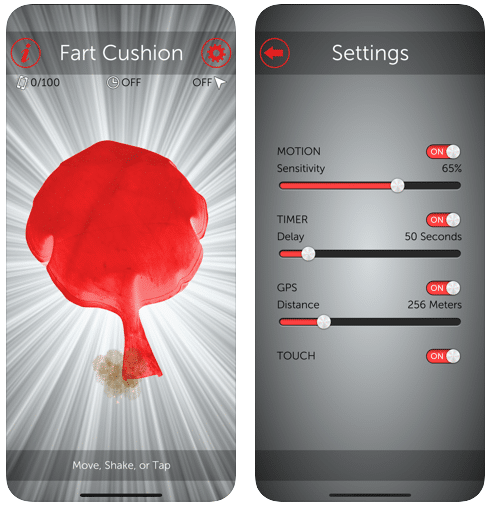 ---
Lie Detector Simulator for Fun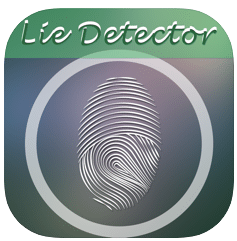 What about the idea of ​​playing a lie detector? This idea may well be born in a fun company, where there is something to discuss, and why to laugh. And there are reasons to challenge and test a person as a joke, of course. Everything is very simple: the application looks natural. The test subject must put a finger on a special point on the screen and answer a particular question. Further, the application will show whether this is true or false. There is only one peculiarity, the sequence of "truth" and "lies" should be set manually, and the subject should not know this. I wonder how friends will react to your victim's unexpected lies? Check this! But be careful. Kind scary prank app for Android and iOS!
---
Ghost Prank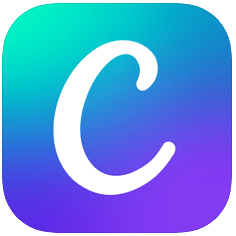 And the last one from the best prank apps for Android list. We offer little scare friends and in the photo. The application allows the user to add ghost silhouettes to photos. The user just needs to take a photo, quickly edit it by uploading it to the application and show it to friends. The application allows you to add a ghost to the background. Everything is very simple with this picture prank app! If a person is done everything quietly and unobtrusively, the victim will be surprised very much. Also, the photo can be combined with one of the available characteristic sounds to create the maximum effect when demonstrating the photo.
---
iTorturer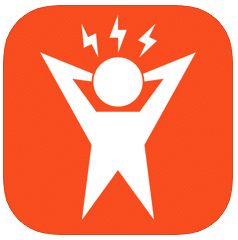 Let's finish with the best prank apps for iPhone. iTorturer lets you play friends with mysterious noises. The application acts as a generator of high-frequency background sounds, which are very difficult to catch at first sight. That is, people decently torment themselves before they find an obsessive sound source. The application includes a paid and free version. The free version will be enough to have some fun. It includes three noise options to choose from: high frequency, three tones, and white noise. If necessary, the user can buy three more sounds. Available to all iPhone and iPad users.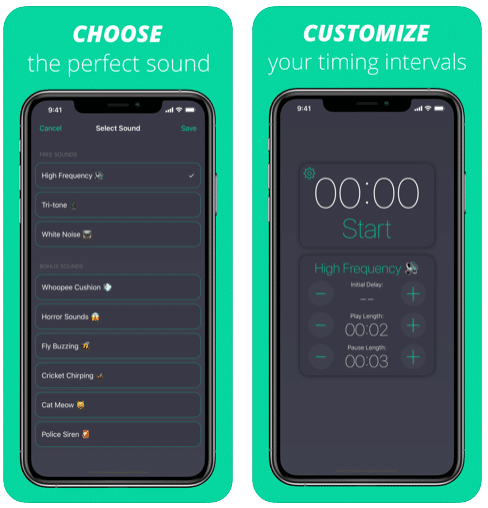 ---
And there's a lot of other options to prank on the popular stores, like fake car crash app ideas. Just search for fake accident app and other options to get new inspiration for pranks.