It happens in life that a girl is not ready for a relationship. Or she feels too nervous in conversation with the guys to build something constructive. Or just this evening is too cold and lonely.
Whatever it was, you can compensate for the lack of communication and male attention, taking into account any of these problems described above. To do this, there is a lot of virtual boyfriend apps that will please the woman's heart and help train social skills.
Let's take a look at the list of the most popular and high-quality fake boyfriend texting apps.
My Virtual Boyfriend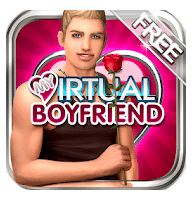 What about the idea of ​​getting practically a real 3D guy who will be perfect? My Virtual Boyfriend is a fake boyfriend texting app (free) that will provide each girl in the world the opportunity to enjoy this idea to the fullest!
This is one of the most functional and versatile applications in its niche, where more than 100 models of guys are available to choose from. Like someone from the list? Meet the guy in the game, make an appointment and chat with fake boyfriend. Or invite to go to the movies. Or just have an interesting talk. There are a lot of options for hanging out.
It is important to understand: the developers made a realistic app. The virtual boyfriend will not respond positively to every word of the girl. If a girl makes a mistake in the conversation, he may be offended. And here the user needs to find a number of ideas to regain his interest.
Experiment, have fun and practice: lose in the relationships in the game, but not in real life to gain invaluable experience.
---
Animal Boyfriend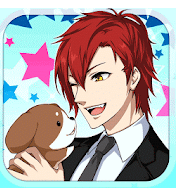 And now let's dream a little. What is the coolest animal on the planet? And what would it be, become a boyfriend? A good idea to start cutting a diamond.
Animal Boyfriend free boyfriend app invites the user to choose an animal that needs to be gradually turned into an ideal boyfriend. There are many opportunities to have fun: the choice of clothes and accessories, adjusting the color of eyes, hair and even character traits. It can be taken to a beauty salon or a hairdresser, which will affect the appearance.
Who is animal-guy? Here are available types of passionate and ardently loving, along with the most restrained, mysterious and balanced guys. A complete set of personality types that attract girls is presented in the app.
The app is made with bright graphics in anime style. When the character's settings are ready, it's time to go on a date and start building relationships.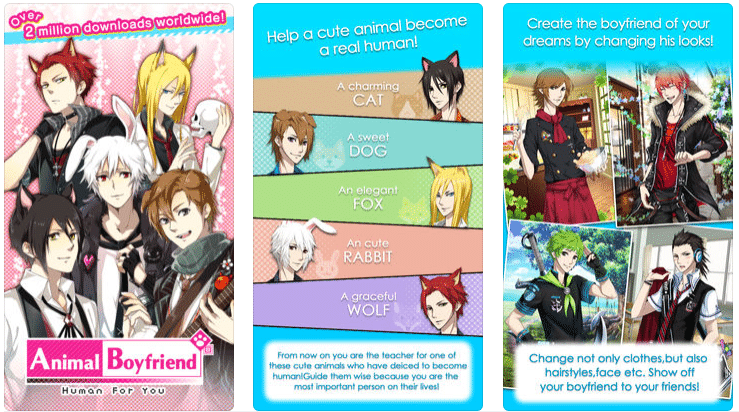 ---
Dream Boyfriend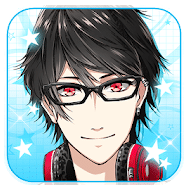 Let's see the third-best one from the list of fake boyfriend texting apps. This is a visually pleasing and meticulous fake boyfriend app. The user can customize the boyfriend's appearance in accordance with the smallest preferences for the color of the eyes, hair, nose shape and so on. There's also a unique moving clothes function. Everything is made with nice cartoon graphics, which pleases the eye and does not distract from the gameplay.
The virtual boyfriend is very realistic due to the implemented motion-capture technologies and artificial intelligence. He walks, keeps up a conversation on any subject and kisses passionately. The game is constantly updated, and here everyone can always find a new look to the virtual loved one to make his always in trend.
There are several personality options, lots of clothes, game events and options for talk, so any girl does not get bored here.
---
Pocket Boyfriend GO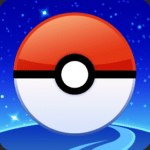 Let's put standard fake boyfriend texting apps aside and play some more interesting games with them. Pocket Boyfriend GO made by analogy with the popular Pokemon GO app. A similar mechanic is implemented here, but the girl must catch the guy. To do this, she need to use augmented reality in the street. Be careful, as this is not an easy task. In addition, other girls can walk the streets with a similar purpose. So it will be easy to lose the most beautiful guy in the city. The help is provided with a radar and a red ball, with which you need to catch the guy and add to your collection.
Do you want to find you ideal boyfriend? It's time to get out of the house and walk down the street! All the wonderful stories begin outside the home.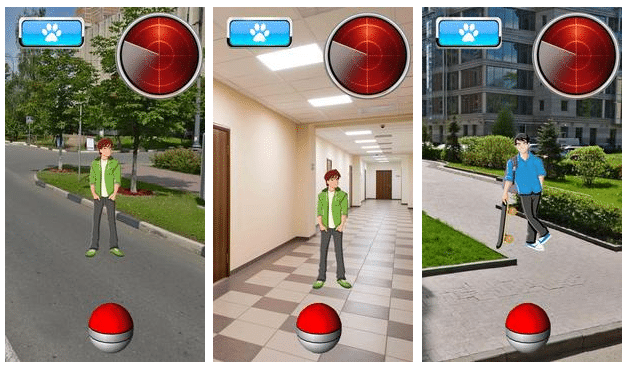 ---
My Candy Love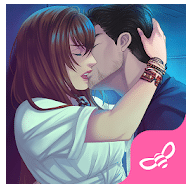 School and first love, unforgettable feelings. Do you dream to get a boy who likes and seems to be the center of the universe? It will take an effort to do this, and My Candy Love models this process like no one is better. My Candy Love is a flirting simulator, which invites a girl to build a relationship with a boyfriend in a nice cartoon world. There are no princesses in the main role with the lots of guys besides. Only the "only one", and the user needs to make everything to achieve his love. This is a smart and enjoyable game for girls of school age, which will help them to understand yourself and study own behavior to make it easier to talk with boys. Improve your own character and appearance in the game to achieve success and attract the attention of the guys.
---
Virtual Boyfriend Joke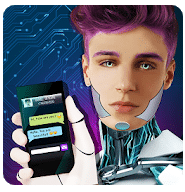 Another kind of fake boyfriend text number apps is chatting apps. The user gets a conversational chat with a "dream guy" and nothing else. All the girl needs to do is lead a conversation on various topics. Artificial intelligence suggestions will be developed to make more interesting talks with human.
Virtual Boyfriend Joke is one such app. The user gets a cute virtual male character for communication and pleasant pastime. There are several guys to choose from. Each of them has its own unique appearance and a set of character traits. Start a conversation, get interesting answers and new questions, relax and feel free and happy with an almost real guy!
Virtual Boyfriend Joke fake boyfriend app (free) provides a very realistic chatting experience that is worth trying when looking for the perfect virtual boyfriend app.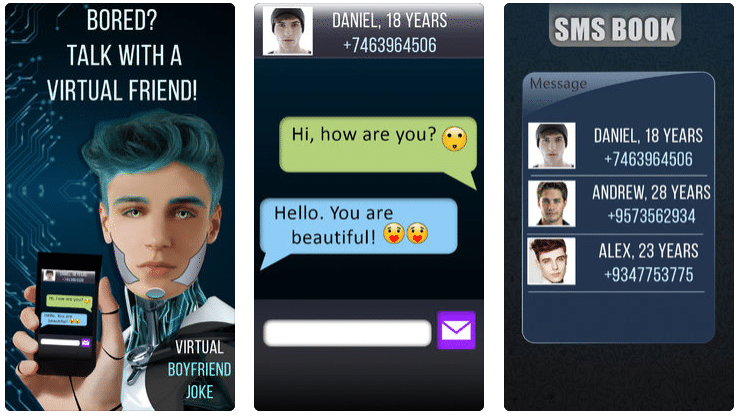 ---
My Virtual Boyfriend Talk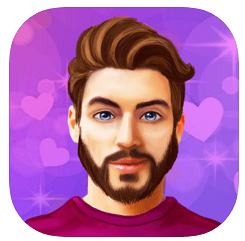 You can also try the direct competitor of the previous application. It called My Virtual Boyfriend Talk fake boyfriend (free). This is a very simple virtual boyfriend app in terms of the number of user options, but it offers a very real talk. The user starts by choosing one of three guys. When the choice of preferences is made, you need to start a conversation. Users can speak on any topic, and interesting answers will be provided. If you go too far, the answers may be strange, but in most situations, a pleasant conversation is guaranteed. Here every girl can practice the skills of communication with guys and just have a good time in a realistic imitation of the conversation. And if the user is tired of chatting, it is available to ask a guy to tell an interesting story. He had several stories for cute girls, be sure. Apple Watch is supported, but there's iOS version available only.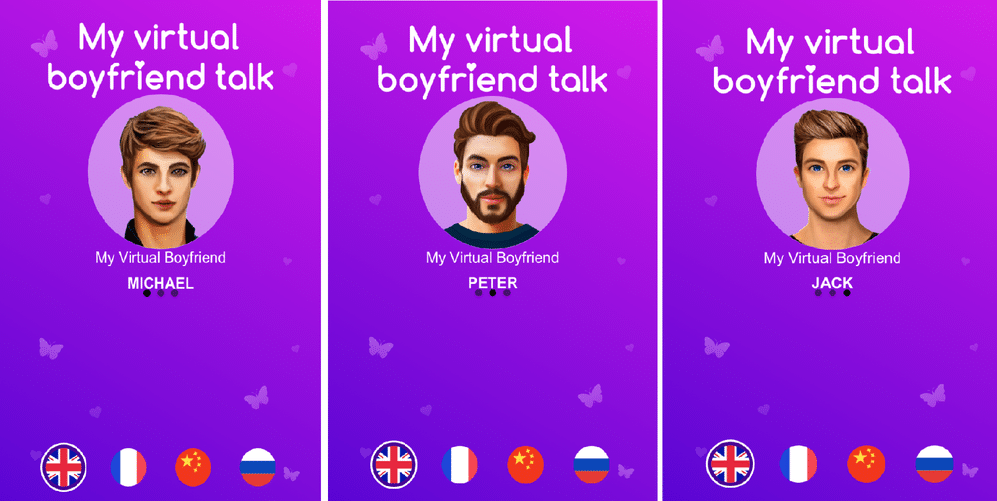 ---
Smart Virtual Boyfriend
Introducing another free fake boyfriend app to talk with a guy. It is quite similar to other options from the list but has its own charm. This app is noticeable in graphic design, as well as the limitless opportunities to customize guy's parameters. The developers have tried their best and have made a lot of options for the visual presentation of the guy to communicate, including also the opportunity of choosing his name and age.
So, the character is created and all the parameters taken into account? Let's start chatting! This virtual boyfriend is always in the ranks and ready to support the conversation on any topic. Artificial intelligence provides good answers in in almost any situation. The user feels like it's talk with a real person. Also, the guy shows attention: asks questions, asks about the mood of the girl, about where she is at the moment. And be careful, because he requires attention to himself. Answer carefully and do not ignore him. Otherwise, the user will have to wind the way to make amends.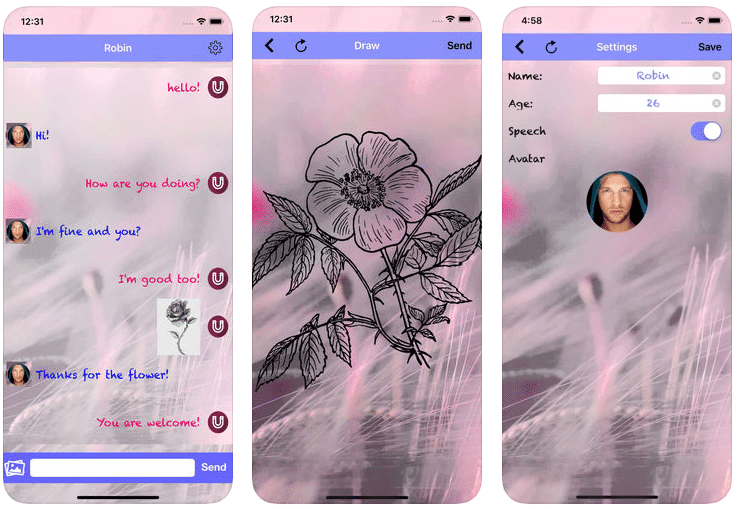 ---
Virtual Boyfriend Dressup Fever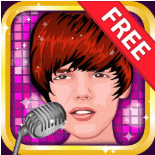 Virtual Boyfriend Dressup Fever is a cute app for girls, where the user can dream up about what a perfect boyfriend can be. This is a wardrobe simulator, where a person can try on a lot of fashionable clothes on a model of a nice guy. The gameplay is made in a cheerful and positive way. This game does not get tired quickly and gradually reveal the features in full glory.
It has everything you need to make the boyfriend the most beautiful guy in the world: suits and casual wear, ties and shirts, accessories and shoes and much more. Experiment and change the character model to the full, and then fall in love! It's time to show the talent in the field of fashion and understanding of style! A high-quality animation will add special colors of pleasure during the game process.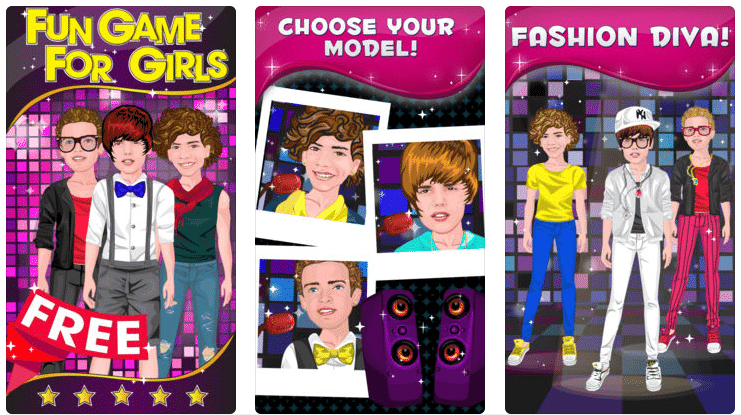 ---
Burn your fat with me!!
An interesting alternative to the virtual boyfriend app and fake boyfriend call app for those who are looking for a good fitness app. And for those who love anime, it will also be interesting to notice.
Burn your fat with me !! offers fitness programs for weight loss. Everything should be similar to an ordinary fitness app, but not everything is so simple. The girl user can choose as a coach a character named Kay, who is willing to work together, follow the results and talk in the process.
He does this very gracefully and heartfelt when the user eats too much sweet. At the same time, Kay quickly softens and recommends useful replacement exercises quickly. He has built-in artificial intelligence. He learns during the talk and becomes more real with time. So the girl has the motivation to work more often to talk with Kay closer.
---