Fashion games apps are developed to teach a person to combine things in a wardrobe, create an aesthetic image, choose the right colors, styles and relevant accessories correctly. This is very valuable thing for little girls, but it will also be useful for women of all ages. Here the user can think of an everyday look for yourself, or something extravagant, just fun (or not?). Discover your talents of clothing designer and hero of fashion chronicle!
And due to the game element such fashion games apps are doubly valuable. A person can't get bored, completing interesting tasks and passing game stories. Combine useful things with pleasure, but choose only high-quality and proven applications. Let's discover best fashion game apps further. Here's top 10 fashion designing games.
Fashion Empire – Boutique Sim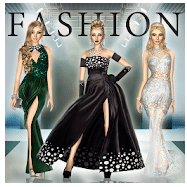 Let's start the list of fashion games apps with a game that is able to satisfy all the economic game requests in its field. Fashion Empire – Boutique Sim offers the opportunity to become the owner of an elite clothing store. Here is a well-developed storyline and game tasks that make play without stopping.
The user can furnish the store at his own discretion, hire staff and, of course, ensure that visitors are infinitely satisfied with every second of their presence in the store. This is the only way to build a successful retail business. Expand the store systematically in order to eventually sell the clothes of top brands. And the women from high society will become clients.
Build a successful economy and become a business woman!
---
Style Me Girl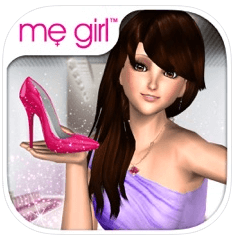 Next, we play in style while looking for good fashion game apps. Style Me Girl invites to enjoy the bright glossy world of fashion, fashion shows, and photoshoots, about which every girl dreams of. The user has to play such a responsible role as a model's stylist in order to ensure their successful career.
The game offers many interesting features. Examine styles of clothes and image, where pink glamor and stylish gothic are available; create personal images that will slay everyone, and do not forget about glasses, hats etc. After completing the work of a stylist, take a photographic session for the model.
The app is very simple, visually attractive and stylish. To understand it will not be difficult. Just try and quickly figure it out!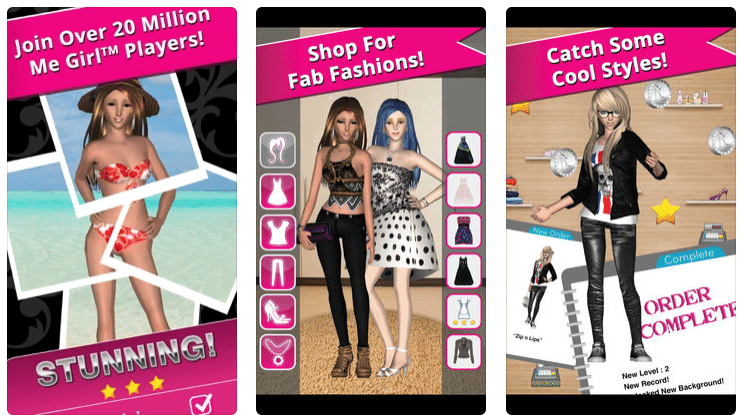 ---
Kim Kardashian: Hollywood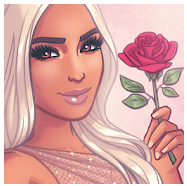 Whose name is the common association for any modern human to describe the world of styles and trends? Kim Kardashian, in big letters. And she has her own, one of the best fashion games about the luxury fashion world.
Kim Kardashian: Hollywood is a game where the user can touch the world of LA glamor for one hundred percent. Here is a very competently and carefully crafted story about the girl's path to the heights of glory. And in order to make this adventure unique and inimitable for anything, the free app offers additional content for the character to purchase.
The user has hundreds of tools to create a truly unique style. And if she wants, she can create something that Kim is known for. Find yourself in the world of ordinary people and annoying paparazzi, becoming an actress, model or fashion designer. Visit the most fashionable boutiques, private parties; make acquaintances in our world and work with personal relationships. Develop your character during the game to get new features.
---
Covet Fashion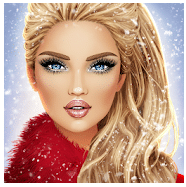 Covet Fashion is probably the most known and popular option from fashion games apps for iOS and Android list. The person who checks it will need quite a bit of time to understand this status and accept it in full. The game is a sandbox with a huge number of settings to create a personal image of a virtual model. Options available to customize clothing, hair, makeup. An important feature of the gameplay is licensing. All the presented items of clothing are real things from famous brands. This is a great gift from the point of view of realism for fans of glamour.
The game offers a number of tests to customize the model's look, and it leads to the unique content and internal currency prizes. A big role is played by interaction with other users. Items of clothing are updated regularly and correspond to current trends. This is the one of the best fashion games' list members.
---
Star Girl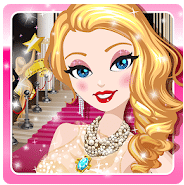 Star Girl's name speaks for itself. The player must grow to a real star status walking through the path to glory from the bottom. To do this, you have to work hard. There are some career options. The user's avatar can learn to be a model, to sing or to comprehend the wisdom of acting craft. Key elements of the gameplay are the implementation of character design, as well as familiarity and communication with celebrities. Communication and flirting with celebrities is an interesting gameplay option, which promises cool in-game gifts. If the user wishes, she can play some cool mini-games. Anyone will not have to get bored here, because the gameplay is quite lively, and the visual design is very bright. Have fun to the full! This one is from the list of fashion games apps of Android market, both with iOS.
---
Tap Boutique – Girl Fashion
What about best fashion games for iPad and iPhone? Tap Boutique – Girl Fashion is a highly stylish and pleasant gaming idea that will teach a sense of style. The user must manage the virtual avatar in the game, and the main goal will be to make personal images. Nothing extra is foreseen, only experiments and searches that lead to unforgettable results.
The game offers to dress character as one of the most important gaming options. This applies to clothe, shoes, glasses, gloves etc. The game has a large number of options that will help you choose a truly unique look. The game features clothes from world-known fashion brands, which will add interest to the gaming process. During the game, there is a competitive element, and the person must increase the rating of the clothes shop. Also, a virtual clothing store will need good staff and competent management to achieve great heights.
You can play with friends; the game content is constantly updated. While searching for fashion games at App Store, check this one.

---
Superstar Fashion Girl

Superstar Fashion Girl invites girls to dream of a bright future. This is an interesting 3D game from the list of good fashion games, where the user gets an avatar. Further actions depend only on the player. There are three options to choose: singer, ballet dancer or tennis star. Further, it is important to make career grow while struggling for success and popularity. Anyone can enjoy a vibrant life filled with the love of the strong half of humanity, traveling, new acquaintances and so on. More than 100 diverse game tasks that just will not let anyone get bored are available to play.
Style and clothing have a key role in this representative of the fashion and you games' category. If the user wants to succeed, she needs to make a competent look. More than 400 items of clothing are available to choose from, so there will be no problems with individuality. Take photos for social networks, please fans, shoot for the cover of glossy magazines and do not deny yourself anything.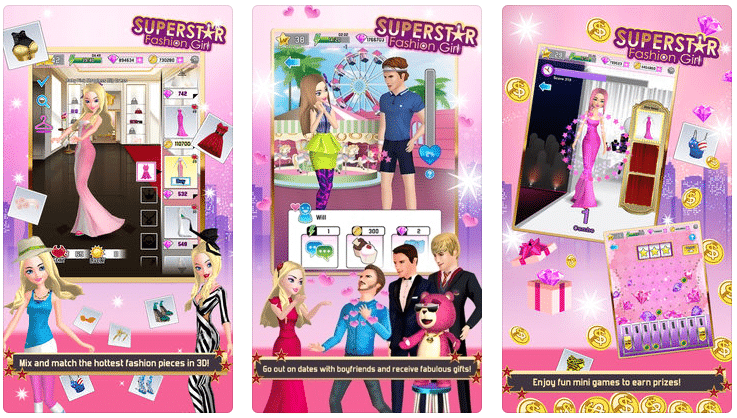 ---
Supermodel Star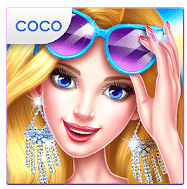 What does it mean to be a supermodel? If someone dreams of being in this role, there is a great chance. Supermodel Star offers a real model simulator with castings, contests and other activities on the path to the greatest glory ever.
Character style plays an important role; you will have to work on it properly. A lot of virtual stores are represented here, and the player will not have to limit herself to choose. Make the perfect heroine discover all the roads.
One of the biggest roles is played by the harmony of appearance. And this is a great resident of a fashion design games for Android list. In the search for it is important to take into account ideas for makeup, which will decorate the image. Try and create unique solutions! This game will amaze you with an abundance of interesting details.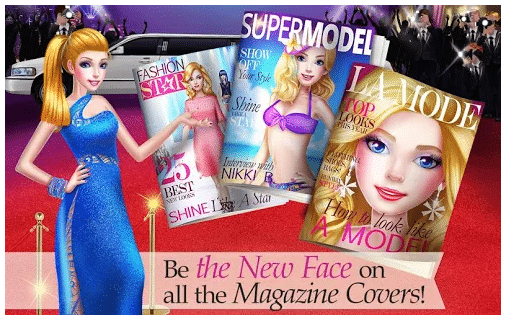 ---
Fashion Girl Power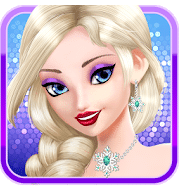 Welcome to the world of thoughtful best offline fashion games with the RPG element. Fashion Girl Power is a real magnificence for those who want to get used to the image of stylish beauty. Users love this cool soundtrack, pleasant visual design, and easy-to-use interface. But there are many interesting details that play an important role without taking into account the beautiful wrapper.
The main task of the gameplay is to launch a career as a new star. This is a typical thing for top fashion games. Starting with a person from the crowd, the user must conduct her in-game avatar to the heights of fame and popularity at an Olympus of a glamor world. There are many career options: dancer, ballerina, opera diva, and even a businesswoman. Choosing an option for the game, a person needs to go through many difficulties on the way. She will also need to turn the avatar into a real beauty, looking on the way to fashion boutiques and beauty salons. Nobody won't be bored here!
---
Fabulous – Angela's Fashion Fever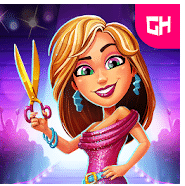 Let's finish the list of fashion games apps with a simple but interesting option. Let's finish the list with a simple but interesting option. This application is close to the series of games, such as Diner Dash or Delicious. The game offers a fairly linear, but addictive gameplay. The user must, throughout 90 levels, become an outstanding clothing designer. Difficulties and interesting tasks await at every turn. It is important to carry out tasks for speed, including fast service of visitors in the store, assistance in fitting clothes and so on. This is a cute store manager game, in general. A special highlight is a set of mini-games to create unique clothing. Try and enjoy the simple but dynamic gameplay, and there's no need in top fashion games online.

---
Have a lots of fun with our top 10 fashion games' list!