How do you make edits on Vine? Let's talk about how to create vine on your iPhone and how to make Vine edits. Vine is a short clip with a little timekeeping and a funny, unexpected plot. Such videos are very popular, and many people like to make them. But ideas often arise spontaneously. How to make Vine quickly and edit it to show it to the friends and subscribers immediately?
Answering of how to make Vine edits, all you need is to record the video you want. A program for editing will help you quickly and easily bring it into the form that is required. In this article, we will talk about popular high-quality programs for editing Vine for iPhone and other gadgets based on iOS.
Mash – New Soundboard for Vine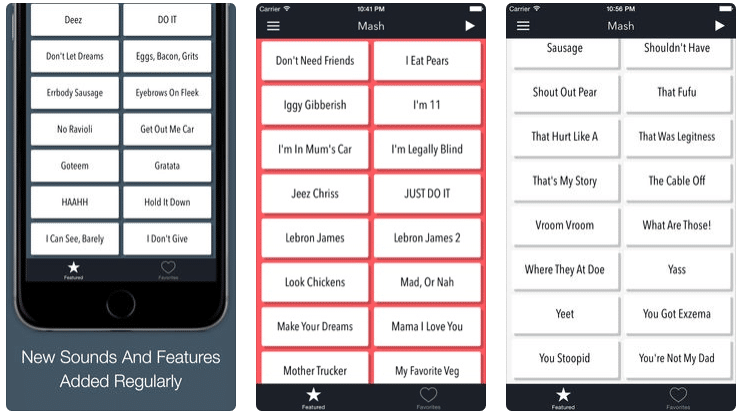 An appropriate sound will make a funny video even funnier. For this purpose, there is a Soundboard for Vine as the first solution of how to make Vine edits. This is an easy-to-use program that contains about 90 sounds for editing (adding) video. The user records the video he needs and then can add the chosen sound to it through the simple interface of the application.
Soundboard for Vine is made in a simple and pleasant interface. All sounds are located in a list, and the user can quickly listen to them before use. It is important that this is a universal selection of sounds that perfectly fit into most life situations. Try, choose and make Vines brighter!
We guarantee that this is a great way of how to make Vine edits and to have fun without straining with a bunch of settings.
---
Videoshop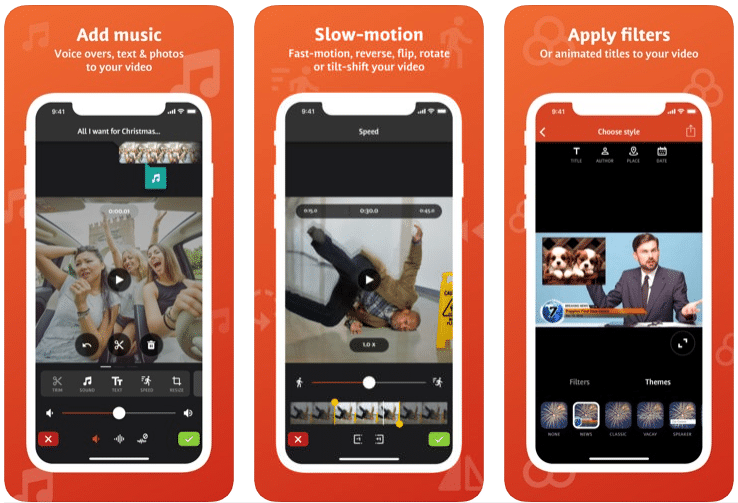 Videoshop it a long-term leader in App Store in its category. The advantages of this video editor are highly appreciated by experts and reviewers, and popularity among the masses is represented by the huge number of downloads.
How do you edit Vines via Videoshop? Vine fans get a range of functionalities for working with video recording. Imagine that you can quickly combine several videos together, put cool sounds on a track, adjust the video playback speed and image quality. All this is possible with Videoshop. Adjust the brightness, contrast and saturation: everything will look perfect! If desired, the user can add text over the video, or add a voiceover.
Experiment and create memorable Vines with Videoshop! The app is free.
---
Filmmaker Pro

Filmmaker Pro is a powerful software of video editing as the solution of how to make Vine edits. Each idea of ​​the director will be implemented with the great results.
Create your video and do everything you need for the perfect final cut. The developers have thought out, from beginning to end, all the functionality that the gadget user may need. Record a video and turn it into a full movie. Talent is not needed for this, just a little time to learn the functions.
The user receives 30 first-class filters that will present the image in the video as needed. 180 fonts will help diversify video text over playback. Aloof are 190 stickers and pictures to add to the video.
Use a convenient interface with a timeline for quick video processing and enjoy the simplicity of the implementation of complex video solutions with Filmmaker Pro!
---
PocketVideo – Video Editor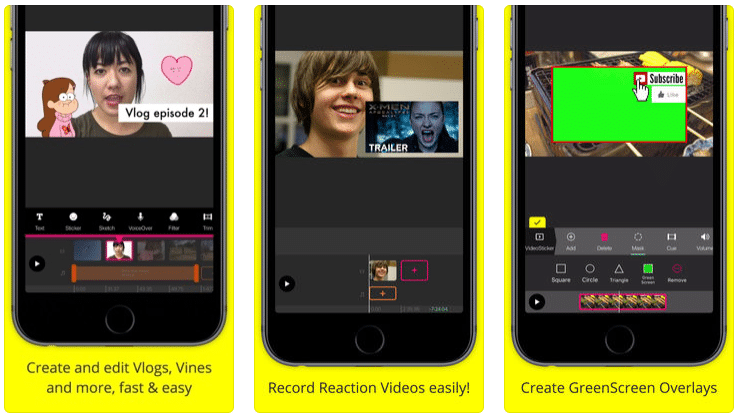 High-quality software is also needed by the newcomers of the Vine industry for an easy and successful start. They will like PocketVideo, while trying to find an answer on "how do you edit Vines, Internet?!" This video editor is exclusive to iOS gadgets. The main feature of the program that is used by lots of top Vine makers. Their opinion is to be trusted on the way to the big popularity, isn't it?
PocketVideo will help create a spectacular Vine video in minutes. A simple interface will allow user to create everything easily, even if he had no experience in editing video before.
A big plus of this app is free access. Plus, also free content for work. Here you can find a huge number of cool sound files that can be used without restrictions in the video. Thousands of songs and sounds, stickers, animations (yes, this is a way of how to make Vine edits with GIFs) and emoji await the coming of the new great Viner!
---
Magisto *Smart* Video Editor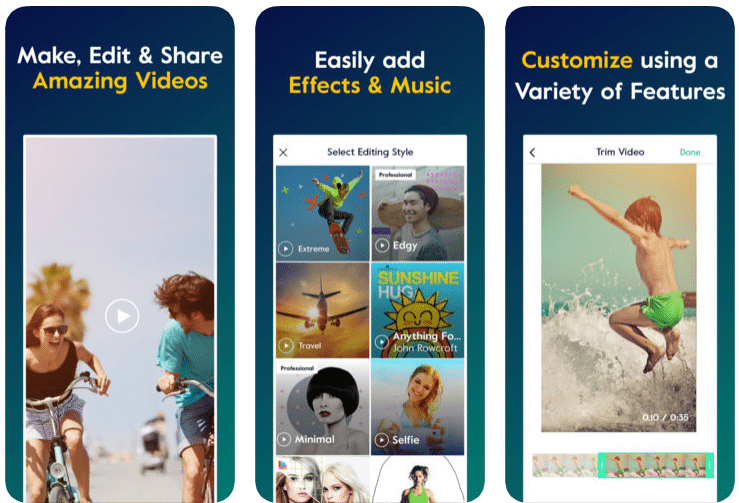 Magisto *Smart* Video Editor is another specialized answer on how to make a Vine video edit. Available only for iPhone and other Apple gadgets. The masses love this application due to the simplicity of the interface, which allows the user to edit videos to a professional level in a few clicks.
Add the necessary shots, remove unwanted parts, speed up and slow down playback: your Vine will be hit between the people who'll see it! There are a lot of video correction options: brightness, contrast, exposure, glare, saturation, shadows, sharpness, temperature. And this is the way of how to make Vine edits with GIFs.
It is important that the sound options are available on a large scale of features. Overlay the audio track on the video to enhance the effect. To do this, the user can record own voice or use the library of sounds.
---
Splice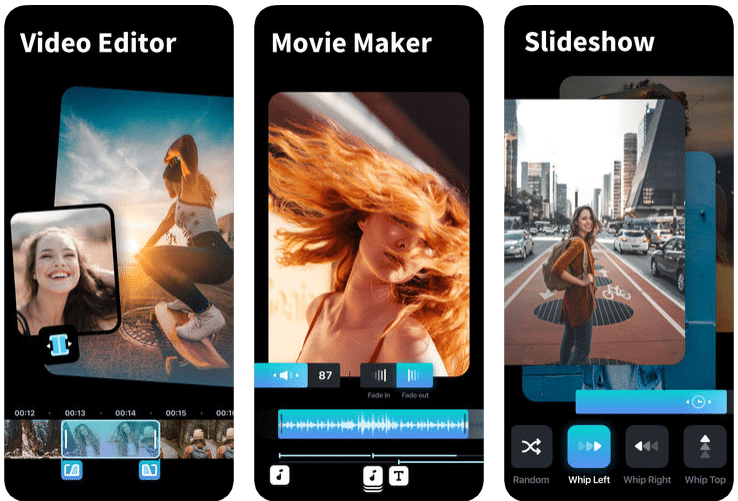 How do you make a Vine edit with simplicity? Splice is the answer. This application for iOS provides the owner a lot of video editing features for free. Fine vine videos become reality with a minimum of action. Here there are many unique filters that will give the video a special charm. Process the background, colors, frame layout and get what your viewers love. If necessary, the video can be faster or slower during playback. Transitions for video will be useful for longer videos where you need to dynamically combine several scenes. The highlight on the cake is a free and very large collection of sounds for binding with video. Make Vine as funny as possible! And if you have something to add by voice, turn on the voice recorder, record it and add it quickly to the video.
---
iMovie

How to make cool Vine edits? iMovie's name already hints that we have a product for iPhone and iPad users. But it's also worth adding that this is a full-featured video editor that will appeal to Vine fans. And iMovie is completely free: this is impressing news according to its powerful functionality.
App pleases the eye with a convenient and functional interface that is easy to understand for anyone. And also it looks great. There are a lot of functions, and there is where to disperse Viner's fantasies and creativity. The user receives 14 video templates, each of which has an attractive graphics. If necessary, you can add text to videos and captions.
Creating a video becomes easy due to simple mechanics of working with files. Try rewinding, picture-in-picture, slow-motion and split-screen. Your audience will compare whose videos with Hollywood masterpieces!
---
LumaFusion
LumaFusion is one of the most powerful answers on how to make edited Vines, which is suitable for big tasks. But also Vine users can try it boldly. A user can make an entire movie on his mobile device without difficulties. What to say about the cool 7 second video. Just try the functions, and the understanding of the possibilities will come by itself.
Particularly noteworthy is a powerful color correction tool, which includes 5 levels of implementation. The entire setting differences can be seen visually. The user can also work with high frame rate videos to make masterpieces. If needed, it is possible to import video in 4K resolution. Try the world of video editing without limits! The app is available to download from App Store.
Keep in mind that LumaFusion is a paid app. Be ready for this while searching for how to make edits on Vine. But it's worth it.
---
Quik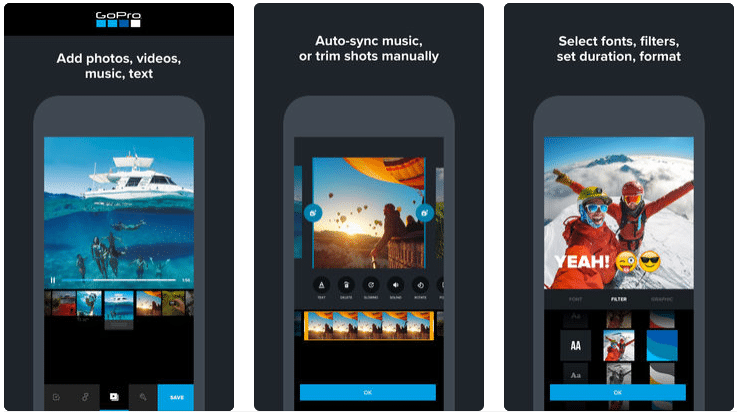 Quik is a smart editor that creates stunning videos quickly in a simple way. Viners should pay attention and appreciate.
This application is equipped with powerful artificial intelligence that will help show the video in the best possible way and exactly as the user represents it. And even better. Quik will help a person to find the best moments of the video and process them to get the best result ever. Following this, the user can add music in the rhythm of the video, or use some other features. In total, there are almost 30 video styles to choose from. The user can add a lot of interesting graphics and additional effects over the finished video. It's the great answer on how to make Vine video edits.
The sound library includes 70 files, and there is also the ability to import audios from personal iTunes library. Completed video can be sent to social networks or by e-mail immediately.
---
Video Star

Let's finish the article with the apps, without searching on how to edit Vines on computer, for example. Video Star can be described as the most powerful Vine redactor to the date. This can be seen at a glance, the interface and features stand out from the crowd. The application includes not dozens, but hundreds of video editing tools and impress viewers with original ideas. Also here are many video processing features. We're talking about playback speed, slow-motion, green screen and more. And here you can combine a lot of video in a short video. To do this, just select the scenes, and the program will help to bind everything together in the best way. And the ability to add favorite song is also presented. In general, you'll get a video that will be envied even by the experienced Viners. Get ready for glory!
---