The ability to display an idea or thought quickly on a board in the form of a thesis, graphics or image is very important in the modern world. But we do not always have a blackboard with a marker or chalk at hand. Looking for a paper pen in this situation? Not necessarily! You need only a tablet that will become an imitation of the working space. Write, draw: the surface of the touchscreen becomes a new board, and fingers are the markers of any colors and textures. It is even more convenient sometimes! We'll talk about the 7 best applications for Android tablets and iPad that solve the problem best. This is confirmed by the ratings in the application stores.
Best free interactive whiteboard Android
Most of the interactive whiteboard applications are multi-platform. But be prepared for the fact that Apple products have exclusives. Google Play also has many exclusive solutions for Android. Consider this point before installation, in this case, you will find many interesting and diverse applications for every taste. The best solution in the context of convenience and functionality is available for you and any other person. Next, we move through the list, which satisfies everyone.
Padlet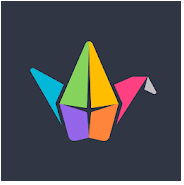 Padlet is a single interactive whiteboard app (iPad, Android) for storing and interacting with the content of various types. The user can place text notes, music and video, photos and documents in files on one board. The board can be managed in real-time, and it isn't required to refresh the page during the adding or deleting some pieces of content.
Padlet as one of the best whiteboard apps for iPhone and other devices offers high-quality protection to hide access to content from other people. Today, this application is widely in demand in different appointments, and this is its great strength. People use Padlet for work (for example, saving and compiling a business plan), daily notes and to-do lists, or simply making plans for shopping in the store.
App's interface is flexible and easy to modify. Set unique themes and wallpapers to please yourself to the full while using it!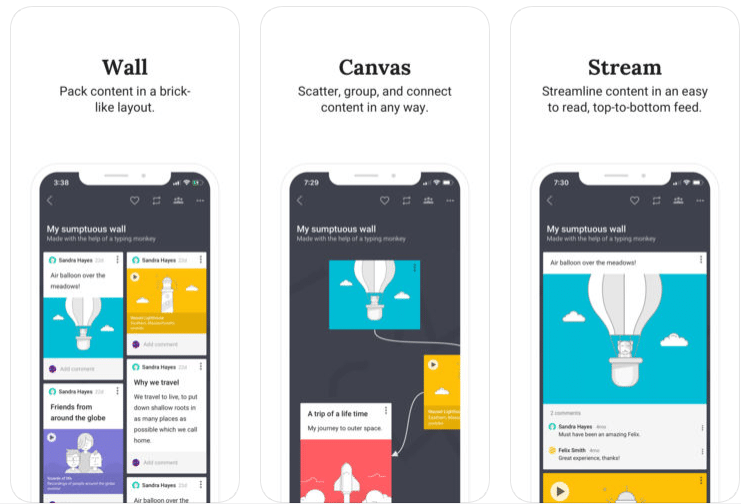 ---
ShowMe Interactive Whiteboard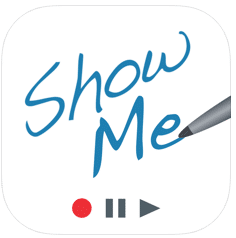 ShowMe Interactive Whiteboard is another simple whiteboard app (iPhone & iPad, Android devices). Its main feature that deserves special attention: the ability to record a voice and share voice recordings online with the pictures and texts.
Create lists of current affairs and tasks on the go, forming them on the board, and you will not forget about the setpoints of the plan. Voice messages in certain situations are a better solution than recordings, so it is important to remove the need to text or draw something according to the situation.
Each user of ShowMe Interactive Whiteboard for Android and iOS can view the diaries of other users and discover something new, or synchronize. And do not forget to add colorful diagrams and graphs to your diary sketches if you focus on textual content. There is a rich toolkit for work with visual content too.
---
Whiteboard Lite: Collaborative Drawing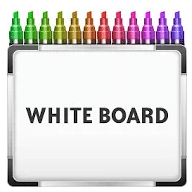 Bright and friendly whiteboard app (iPad, Android tablets) for simple tasks. You can create interesting drawings online to publish them on board for yourself or to display for other people. Literally, everyone on the planet can see the user's creatives!
Among the original features, we denote the ability to upload photos. It's the best whiteboard app for iPad and Android functions to expand creativity. When a user uploads a photo to the board, he can draw something over it. There is also a collection of stickers and emoticons to put on the photo. It also grabs image creation tools, you can adjust the size and shape of the brush.
A single interactive space is available through Personal Hotspot. If there is no Internet connection, multiple devices can work on the same board simultaneously through Personal Hotspot.
---
Doceri Interactive Whiteboard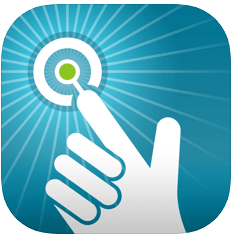 Doceri Interactive Whiteboard is a whiteboard app (iPad, Android devices) with great educational tools. It can be used as a virtual board for storing and compiling information of various types, as well as viewing changes online to demonstrate your thoughts during the conference.
First, the workspace is a drawing field. Sketch on the screen of the tablet thoughts to save. Each line and point can be saved and changed later.
Doceri Interactive Whiteboard for iPad and Android is focused on the learning process. The user can install a special desktop PC application to manage content through a computer, broadcast changes to other devices, display workspace through a projector, and so on. At the same time, viewers see only the workspace, without controls.
Here you can store files of different types and sizes: PDF, video, audio, images, archives. The teacher does not need to create a workflow through third-party specialized sites if he decides to work in an interactive format. All actions can be implemented by installing the Doceri Interactive Whiteboard application and its desktop version.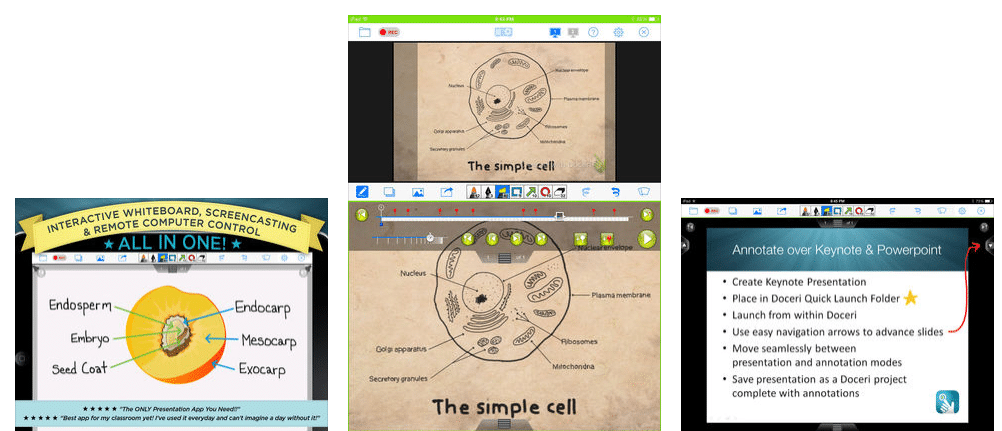 ---
iBrainstormer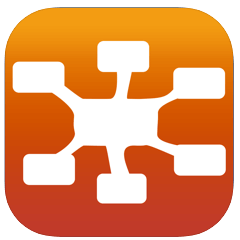 Let's diversify the list with a similar format of a working whiteboard app (iPhone, iPad etc). iBrainstormer will be your best tool for creating simple, colorful and extremely visual Mindmap. The user gets a primitive workspace where he can create mini-areas and fill them with some info: texts, notes, photos, phone numbers and anything that you can want. These blocks can be placed in the most convenient way. If necessary, they can be connected by lines.
Here is a quick import/export of data from Dropbox available, so that you do not lose records and save them securely. In addition, many small but useful functions are presented here: changing colors, editing images, and so on. Keep all kinds of content under full control with iBrainstormer! This is probably the best whiteboard app for iPad of its kind.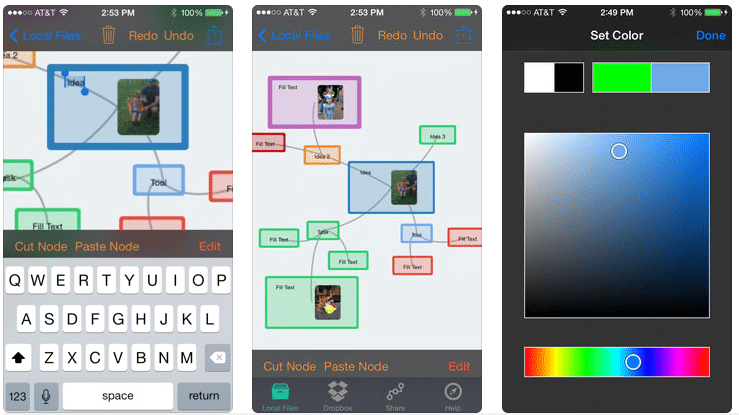 ---
Whiteboard Brush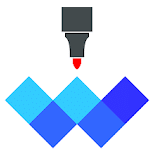 The simplest and very friendly to use interactive whiteboard (Android, iOS). It has an intuitive set of functions that can be used during the educational process, at work, for creative purposes.
The interface and working options are extremely thought out so that nothing distracts from the process. For example, a person needs to touch the screen once to draw. To erase with an eraser, this must be done twice. If the app is shaken, all saved images will be displayed. They can be saved manually and exported too. It is possible to save the record in full resolution, or compressed for quick sending to social networks, via e-mail and so on.
Drawing tools are very simple, but they are enough for basic tasks. There are three brush sizes and four colors to choose from. Be creative with this free whiteboard app for iPad and Android tablets!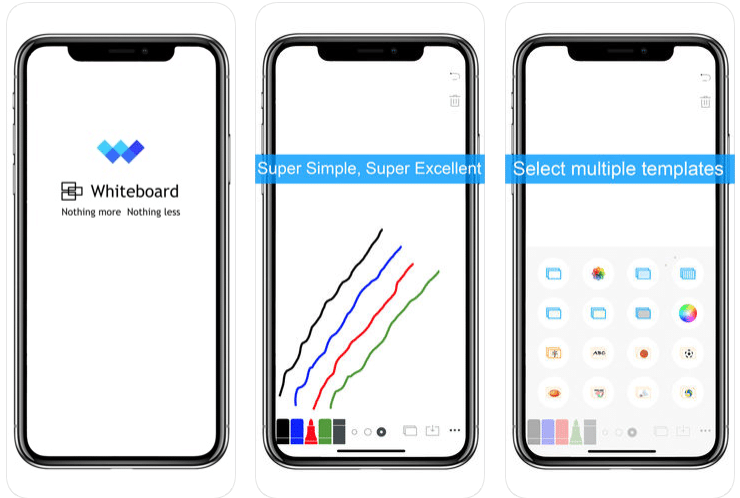 ---
Educreations Interactive Whiteboard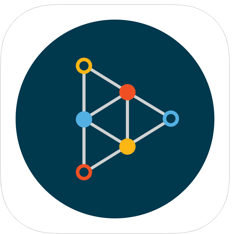 Educreations Interactive Whiteboard is a bit more complicated and more refined at first glance interactive whiteboard (Android, iOS), but this application is totally understandable. And if you discover it to the full, the working opportunities will amaze the imagination. This is a digital board and a virtual assistant in one person. You can create interactive videos, animations and much more on text board. If add the app to the educational process, even the most complex subject and lesson topic will become clear and descriptive.
Record the voice, save the handwriting for later use, draw, expand the pages as needed, choose literally any colors: be creative and effective without restrictions by using this digital whiteboard for iPad and Android!

---