The role of a soccer coach is to organize tactics and the training process, in general terms. How about the idea to organize all the working tools of a football coach in one place in order to simplify the accompanying inconvenience, organize the workflow efficiently and focus on the professional sphere of responsibility by 100%? Any coach has such an opportunity: from a professional coach from the top team to a children's coach or a typical Sunday League coach.
It is enough to install the football coaching app on a mobile phone or tablet, best soccer coaching software. A lot of high-quality apps in soccer niche are available in Google Play and App Store, and we propose to check the info about the highest-quality soccer coaching apps for Android and iOS.
Football Tactic Board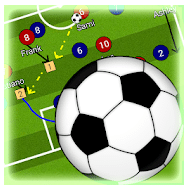 Football Tactic Board is one of the most interesting specialized applications that is can be downloaded to all Android devices. FTB football whiteboard app offers a flexible and accurate workspace that allows the user to build the tactics of the gaming process and each player's role for various gaming situations. This is a completely free application that offers transparent terms of use: only the full free version is available without additional paid content for downloading.
What is remarkable and useful for this best soccer coaching software? The user has the opportunity to develop a tactical model, which is available for storage and use at any convenient time. Created tactics can be sent to other users, and each model is accompanied by realistic animation. The application has a convenient visual design, which is applicable on screens of any size in portrait and landscape mode.
Like a lot of other soccer coaching apps, its toolkit includes lines, arrows, dashed lines, area selection, text notes, and so on.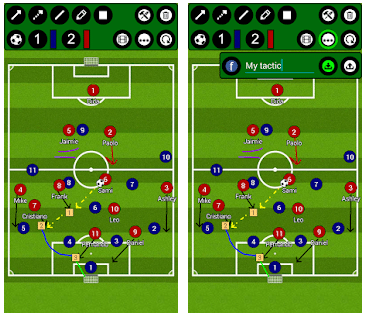 ---
Coach Tactic Board: Soccer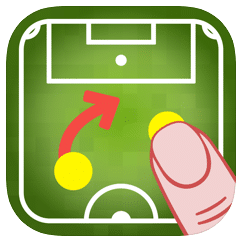 If a user needs a simple and free best soccer coaching software for iOS devices, we suggest that he try out the working tools of Coach Tactic Board: Soccer. This application is considered one of the most usable in its niche, and many football coaches are actively working with it today. The best proof of this is the number of downloads and positive feedback.
Coach Tactic Board: Soccer is a football tactics app that provides the ability to build any tactics and store the result for future use. The application offers many basic options for building tactics that will serve as a source of inspiration for the coach. For beginners, a training mode is available.
Each user can create their own team with the names of the players, and a nice addition are the options for visual customization of the board, colors, ball parameters and a number of players and so on.
The app is free of content for additional purchases.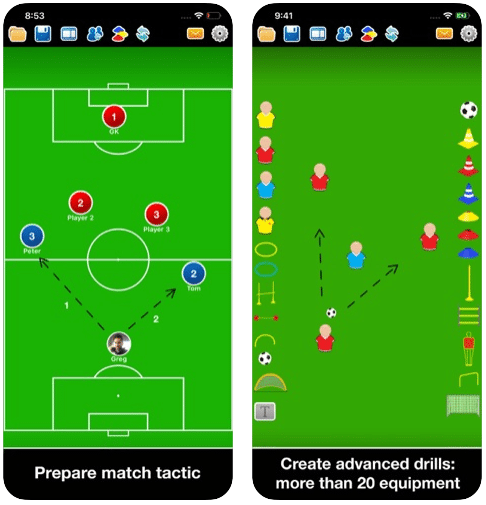 ---
Football Coach App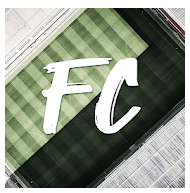 If the user is looking for a simple, reliable and informative tool from the football coaching apps for Android category, the Football Coach App is sure to come in handy. We offer to pay attention to this free application to all users of Android-based devices. It is characterized by a full set of functions that are arranged in a way that is understandable for a beginner and at the same time satisfy the needs of an experienced coach. Navigation and design allow the user to solve any problem in a matter of seconds.
The user can create and store tactics for everyday use, export data, and also regulate every aspect of the training process and tactical constructions. Settings for corner kicks, free kicks, putting the ball into the game options are available as separate work modules, along with many options for exercises for training tactics, dribbling, individual actions, and physical activities. So, there are all the best soccer manager apps' needs.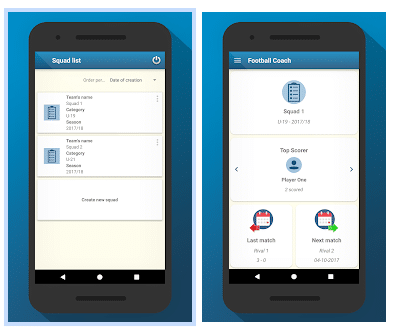 ---
My Football Coach Free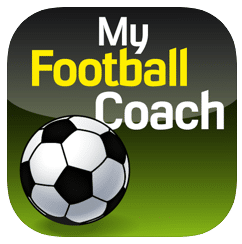 My Football Coach is another valuable soccer tactics app. MFS is available on iOS devices and does not require content purchases. It includes rich coaching functionality that combines with an intuitive and clean interface. The user can create their own teams with individual player cards (name, position, number, photo) and save them in the database. It will be easy for the coach to use the application during the match to control tactics and opportunities. To understand all the convenience of this product, just install and try this one from the list of soccer apps for iPad and iPhone.

---
Soccer Board Tactics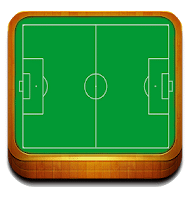 Another simple and easy-to-use soccer substitution app created for the Android platform exclusively. Also, Soccer Board Tactics is totally free for all and doesn't require additional content pack payments. Available for all smartphones and tablets of all display sizes.
The application includes all the necessary tools for a successful trainer. The user can create any tactic and choose work exercises for training with this soccer clipboard app. All information may be stored for future reference. Convenient tools are available for use on the screen, such as passes, movement, dribbling, and so on.
---
Coach it Soccer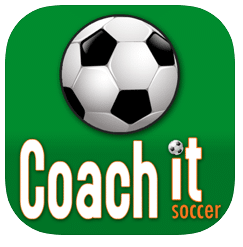 Let's end the list with another full-featured app for iPhones and iPads. Coach it Soccer is an intuitive and multi-functional team development tool. All user tasks can be performed on the screen, throwing aside numerous coaching notes.
Coach it Soccer offers a convenient playing field with the ability to build any tactics where the user can create any player and drag his model across the workspace. Coach it Soccer football team selection app allows to plan lineups and substitutions during the match, get player statistics and make any action with a couple of finger movements. Enjoy!
---