Hello everyone! There is one interesting idea of ​​what to do on a quiet evening with relatives, or in a fun company. This thing is universal, win-win, and able to give smiles and good mood to everyone without exception. So if someone nearby is sad, and the party is about to turn into a dull swamp, then it's time to include weighty arguments for fun.
Who is interested? Then let's get it together. Who remembers the Ellen DeGeneres show? This is a popular host of late-night light shows on American television. Popular guests, easy conversations, and fun games with their participation. One of the games that Ellen loves is Heads Up! The meaning is that the player holds a card with a word on his forehead and asks leading questions to other participants who confirm and refute what was said. The task is to answer as many words as possible in 60 seconds or another time period.
This is great fun for any number of players! Who guesses more, he won. And the person doesn't need to come up with tasks, because just download the special application for a smartphone. Everything is ready for the game there, just select a theme and start the game.
Such applications are in Google Play and App Store, and we have prepared a selection of the most interesting ones. Enjoy a good game and time spent in a pleasant company!
Heads Up!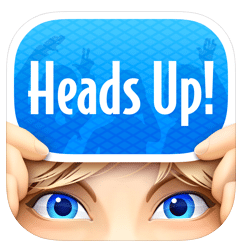 Let's start right away with a licensed product, so to speak. It was not Ellen Degeneres who invented this game, but it popularized it on a global scale (perhaps Quentin Tarantino also had a hand in this from one of his films, but this is not about him). And there are many mobile games that go Google Play and App Store under the Ellen brand. Accordingly, these applications are downloaded more often, and they are referred to in the first place. This is a completely natural occurrence. The same about the Heads Up apk. Popular application stores contain many cool game options on this topic, but this app is an unconditional hit.
Do we want to say that it is overrated? Not at all! The devs did their best to convey the simplicity and accessibility that are inherent in the Ellen show. Now everyone can feel at home in her studio and try on the glory of a star guest.
Heads up apk (all decks are available) is made visually recognizable, stylish, and intuitive in terms of usability. It is quality optimized. And, most importantly, there is a lot of cool content, which is enough for many games. We're talking about a perfect balance of quality in every way. And Heads Up are completely free!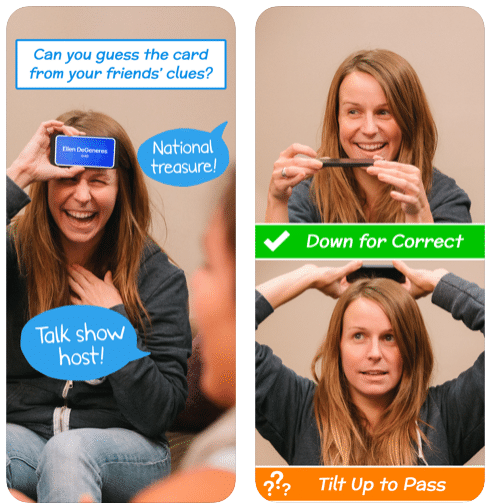 ---
HeadsUp-Headbands : Word guess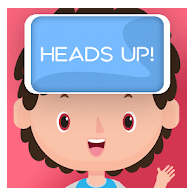 And here is the simplest heads up mod apk for the evening. What does this application offer to a person who wandered here by negligence? Do not panic, everything is cool here. It is very simple and convenient in every sense. A minimal interface and a good set of cards do their job, and even the dullest company will come to life in discussions. The range of difficulty of cards and types of tasks is very large, and the game will easily take an entire evening without annoying. And then another evening. And one more. Just launch the application, put the smartphone in front of the forehead, and indulge in this simple magic!
For especially demanding users, a dark theme is available here. Each user can create their own cards for the game. So, this variation of Heads up apk: all decks (Android) are available by the link below.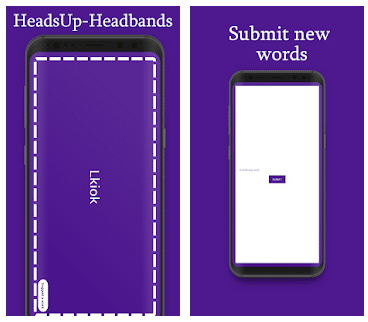 ---
Guess Word – NO ADS – Charades Group Game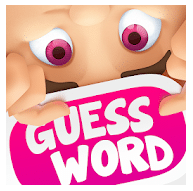 We do not stop this train of cool applications for a second. Here is another heads up game (Android), which immediately attracts attention with a simple, but very bright visual design. It is impossible to pass by, there is to see at least once. And the magic of the first impression works further if someone tries the game here. The technical implementation of the app is good in all senses, and there are no inconveniences during the game. The set of words is very large, and users have the opportunity to play with their favorite topics. This is a proven entertainment for a company of friends of any scale, which will help to spend the perfect evening of fun! Only 60 seconds are available to guess a set of words, so the player should hurry up. The one who answers about the most words wins.
---
Picture Charades!
How to make an application unique when any rule change rejects users? Developers seek and find ideas within the framework of fierce competition, and one of these ideas is guessing from pictures instead of words. Indeed, it is simple and tasteful. The player launches this heads up game (Android only), starts the game, puts the smartphone to the head and everyone else should read the word that is made up? Much more interesting if there was a picture. And everyone has the opportunity to fill this gap using it. The developers picked up an excellent set of words of various topics and degrees of difficulty and accompanied each riddle with a clear illustration. Now players no longer need to look closely at the hidden word. However, if necessary, the word is written under the picture during the game. The illustrations are very beautiful and authentic. This is the same proven gaming experience but in a slightly more diverse package.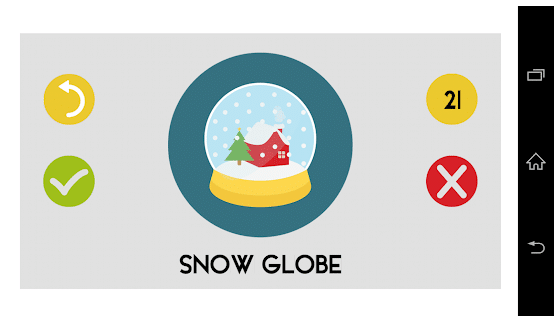 ---
Charades! Pictures Free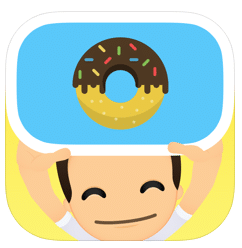 And here is another heads up game apk with pictures, which is designed specifically for users of iPhones and iPads. Developers are positioning this version as heads up app for kids. This is the perfect entertainment for hanging out in the family circle, where everyone can show a talent for guessing words. The word sets are very simple and understandable, and the illustrations are visual to the maximum. It will be easy for children to guess and help others respond to the task. Everything is implemented in an intuitively simple interface, and children can play on their own. The application is completely free, and it is highly rated on the app among several hundred reviews. This is a good motivation to try this quiz right now. This heads up apk iOS link are below.

---
Guess the Word – Fun Charade Game
The list of cool apps does not end there. Don't hope for it. Here is another head up display apk for everyone, which takes its rightful place along with other members of this list.
Objectively speaking, there are no big differences from other apps. Users launch it, apply a smartphone to their heads, and guess words. If we talk about the little things, this little-known heads up game app have its own atmosphere of comfort, which is reflected in the small details of the design and interface, as well as an interesting set of gaming themes. Everyone here will find something unique to their taste, and many topics and words are missing in other similar games. Losing head for a couple of hours in the evening with friends will be easy, just download and run it.
Among other interesting settings, it is possible to set the round time: 1, 1.5, or 2 minutes. Another convenience is a visual word board that shows the results of the game at the end of the round.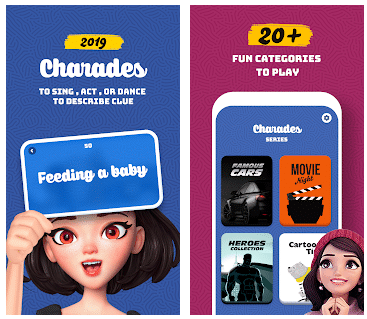 ---
Charades!
We're continuing with games like heads up app. Who wants more cool stuff in this category of games? We continue the list, and in line is another app from the most popular in its category. This is a guarantee of exciting gaming experience for everyone. An evening in the company of friends and relatives will be bright!
The developers have focused on a variety of content. The basic game mechanics remain unchanged, and the player must guess for a while the words from the smartphone placed to the forehead. But there are many different tasks and topics that make the game almost unlimitedly diverse. Replayability at a high level.
All of this is confirmed by thousands of positive reviews on Google Play and App Store. The user interface is very friendly and intuitive like for all the best games like heads up on phone. It is difficult to stand out from the crowd of competitors if the game mechanics is typical for everyone. Charades achieve success by attention to every technical, visual, and any other detail. This is an application that deserves the attention of a wide audience definitely.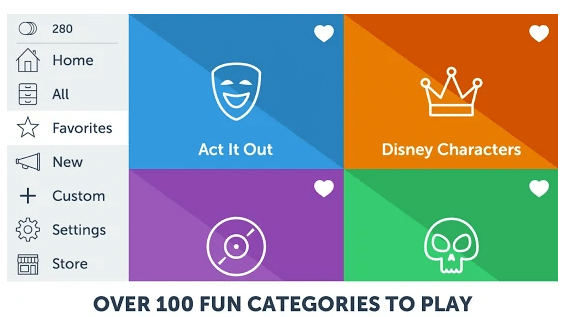 ---
Free Charade Game for Family & Friends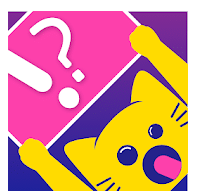 Want more apps like heads up? Another simple option for all occasions is here. Download the application, gather friends and family, put a smartphone on the forehead, and guess words as quickly as possible. Various topics and difficulty levels of tasks are available, and this opens up opportunities for the game to a very wide circle of people. Everyone will find something interesting, and this is confirmed by the favorable ratings of hundreds of users on Google Play. This head guessing game app is poorly known, but nonetheless good in every sense. It is free, and developers are constantly improving and improving the technical component of their product. So it's convenient to play. And here content is regularly updated.
---
Bible Charades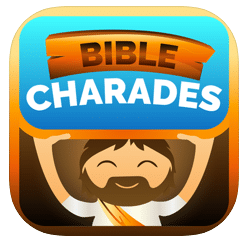 We have shown many universal card on forehead game app options for the game like Head Up. Most of them, but this does not mean that all games are created according to one pattern. Here the player can also find narrow-themed options for those who prefer to guess a specific topic. All Christians will love the Bible Charades.
The basic concept is unchanged; it's an app game you put on your forehead. The only thing the user is playing with Bible riddles. This is a good way to test the knowledge of the most popular book in the world. The application has a very comfortable and simple interest, and each person will quickly understand the functions. Available for Andriod and iOS for free.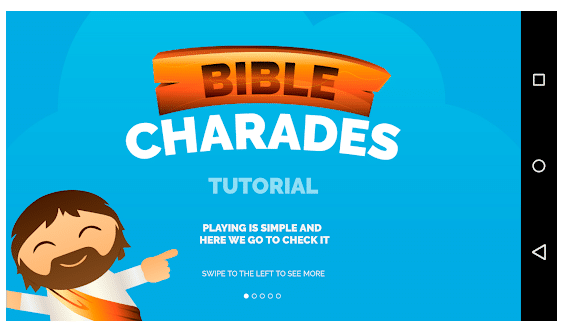 ---
Conclusion
We hope everyone will find the best version of the application on this topic. As noted, most of them are universal and similar to each other. The choice of app game word on forehead should be made based on ease of use and available content. If desired, each person can search for the specialized quiz, which requires holding a smartphone near the forehead while guessing.