Quentin Tarantino's 2009 Inglourious Basterds movie was a box office hit and a notable event in popular culture. However, as always for the creativity of this director. Without going into details of the plot (suddenly someone did not see it, and we recommend doing it immediately) the spectators had a special love for a tense scene in a bar in France during the Second World War, where allied saboteurs play a table game with a German officer.
The meaning of the game was as follows. Each player at the table receives a card with the name of a famous person or character. For example, a movie character. A person cannot read the information on the card, and everyone puts the card on his forehead so that others can see the name. The subject asks suggestive questions, and people at the table refute or confirm them. The task is to guess what is written on the card, and the person needs to do this as quickly as possible.
The game was known even before the film, but a surge in its popularity happened precisely in the 2010s. She is played everywhere, and even on TV. What are the battles of Ellen DeGeneres with the star guests in her show!
In general, this is a very simple and fun version of entertainment at the table with a fun company, because players need a minimum of available tools, only paper (or cards) and a marker. And there will be a lot of fun, everyone just has to start! But the person can do without even this. He just needs to install a special application on the smartphone, which offers ideas for guessing.
Several of these applications are presented in this top list. Notice, that the article is not about black version of heads up app options.
Heads Up!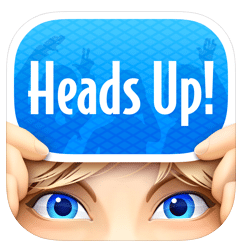 Ellen DeGeneres already mentioned above is effectively monetizing her personal brand in different directions, and one of the non-standard categories is mobile games with her name. They are connected with what is happening on the show, and one of the games allows users to do exactly what we are talking about. Disney heads up app is existing too, for example.
Heads up app is a convenient solution in every sense, which will give tons of pleasure to any company. Users must guess words in different categories, and this does not only apply to people or characters. The game has several levels of difficulty, and if standard concepts can be quickly guessed by everyone, then there are also words over which the person has to dig the head.
Users can play with any number of players at the same time, and this can be done online. Game options are available with random opponents and friends. The user-friendly interface gives additional pleasure from the gameplay.
The game can be recorded on video and shared with friends on social networks. There is a special button to do this. In total, about 40 decks of various words are available! The download heads up: App Store and Google Play links are below.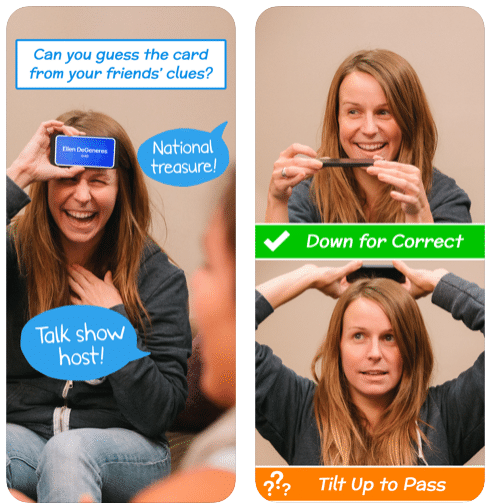 ---
AR Heads Up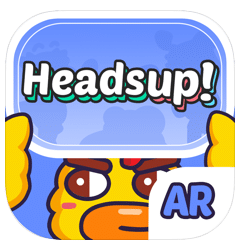 Here is another cool application in this category, not heads up poker app. This is an opportunity to spend an evening with family and friends in a fun and stress-free manner. The user will find a wide range of diverse puzzles that require collective participation to solve. An important feature is the implementation of augmented reality technology, which adds spectacularity to the process of guessing the word "on the head." There is also the opportunity to record the game process, and the user can share it quickly using the buttons of social networks.
Users have the opportunity to play with an unlimited number of people at the same time. The creators of the game also compiled a large set of game cards on various topics, which gives excitement, surprise, and diversity to the game process. There are over 100 game cards available! Nice graphics and animations add to the fun of the gameplay. The application is available to all users of Android gadgets and iOS without restrictions. Heads up app download links are below.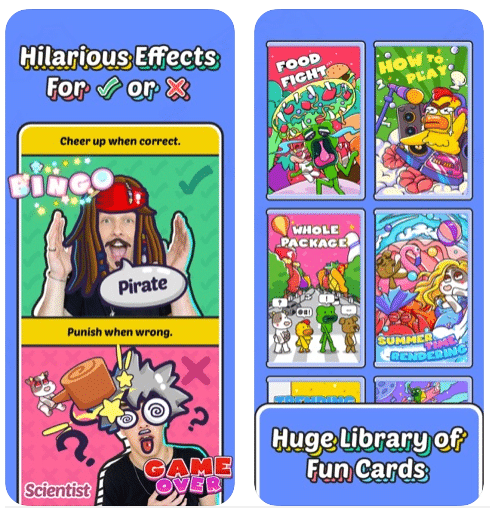 ---
Guess What!?: Charades Party Guessing Game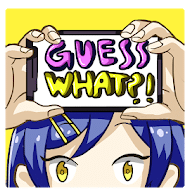 Moving on. Here's another cool idea for playing charades at a fun party. This is a fairly new best heads up app that gives players many interactive gaming options and makes the gameplay truly unforgettable. Watch out, it will be flammable and a lot of fun!
There are many categories for guessing that cover all areas of life. Do not worry, because the developers have selected everything that can be guessed by the average person. But everyone should be careful because it can smash the head over lots of tasks. And after all, there are time limits that add adrenaline.
This heads up health app's interface is very simple and intuitive. It is enough to pull the virtual card from the deck to start the round. Next, a person needs to attach the smartphone to the head and start the discussion. You can guess any number of players. It is very simple and truly exciting. Application developers offer many different ways to guess.
And the graphics are simply very nice and attractive. To play is a pleasure, and all texts are clearly visible.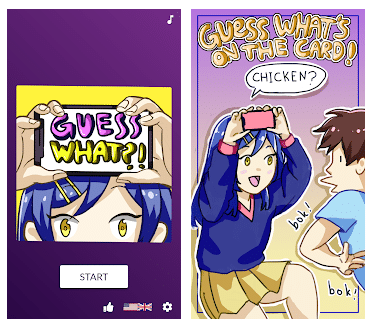 ---
Party Charades ~ Guess the Words!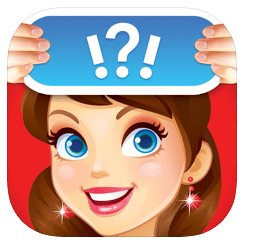 And here is a cool exclusive option from the list of apps similar to heads up for those who prefer iPhones and iPads. Although, it is just as inconvenient and funny at the same time to hold the iPad over the head. However, there is an opportunity, and the desire of the players is enough.
This application does not have fundamental differences from everything that is described above. But it deserves a place in this list rightfully, and this is proved by a fairly high place in App Store in its category.
Players are available sets of words that they need to guess at the table in the company. One player must draw out a word and attach it with the phone to his head in such a way as not to see. Everyone else should help him guess with suggestive words. Everything is simple and fun as much as possible!
It is also important that this heads up charades app has a very friendly interface and high-quality technical optimization. To play it is absolutely comfortable and unobtrusive pleasure in a good company or family!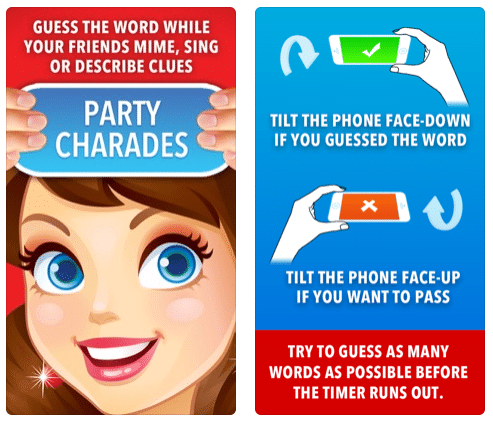 ---
Charades!
So, finally, here's one of the most popular heads up app (Android, iOS) of its kind. One glance at the application is enough to see a full hit. Users are provided with a friendly, well-thought-out to the smallest detail game space. Here, all the inconvenience factors are eliminated, which allows users to concentrate on the gameplay completely. Everything is technically perfect, and the design pleases the eye, and the words are very comfortable displayed for the participants in the game.
The game mechanics are the same when one player draws a word from a deck and must guess it using suggestive questions and prompts from others. There are many interactive elements that allow a person to diversify the gameplay qualitatively. The user can play against any number of players at the same time.
In total, about 45 thematic decks and more than 400 game cards for every taste are available in this heads up phone app. Topics and words are distributed by difficulty level. Good luck to everyone in the game!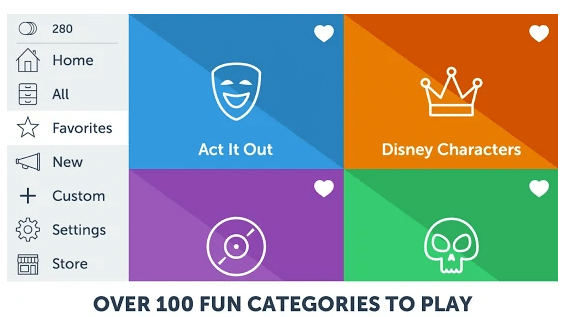 ---
Conclusion
We hope each reader liked the games from the list above. We tried very hard to collect the highest quality options, exclude black heads up game app and some other options. This is not easy to do, since most games have approximately the same game rules, functions and capabilities. In total, there are two ways to identify the best options from a huge number of similar applications. This is all about heads up black version app too. On the one hand, this is the usability of the application, and on the other, an important aspect of quality is the set of available game content. Everyone should consider these two factors if someone decide to continue the search. And we offer everyone to enjoy what is available here and now. For example, there's a lot of black heads up app versions.
Have a nice evening!