Ellen Degeneres is considered one of the most popular talk show hosts in the United States. And this status deserves rightfully. Her show has been tearing all the ratings of national television for more than a year, and the main highlight is the invited stars and Ellen's ability to keep a relaxed and interesting conversation. Among other things, she offers famous people to play different funny games, and this is one of the most popular components of her television program. There are many mobile games associated with the name Ellen Degeneres. She is simply already a brand and a person who determines a person's choice. Everyone can try these games today. Here is a list of several games related to her persona, including Ellen DeGeneres flip game. Available for Android and iOS.
Hot Hands!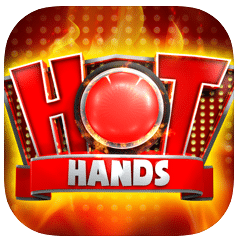 Another thematic game based on a celebrity contest with the Ellen Degeneres show. Players of this Ellen DeGeneres word game will face questions about pop culture and show each other who is capable of what. A huge red button is attached. To start the game, the user must choose one of the game thematic categories. The application displays in the process an image of a celebrity from different categories of affiliation, and the user must click on the button and give an answer who it is. Only three seconds are allotted for an answer. The game is available in multiplayer mode, and this is a real battlefield for a group of friends. Pleasant design and interface add interest and pleasure from the game.
---
Game of Games the Game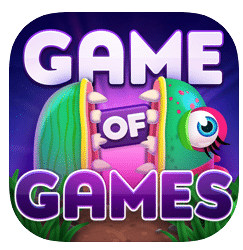 Welcome to the Ellen DeGeneres guessing game app, where users can enjoy exciting quizzes online. Everyone can play the bottom with other users. Everything is done by analogy with the game of the same name in the television show Ellen Degeneres.
Players will have to strain their brains, stretch their skills, and rely a little bit on luck to defeat the One-Eyed Monster. And this is far from everything that is to be faced here.
During the game, the user earns bounces and opens access to new competitions. It is important to collect stickers and details that open access to new content. This will expand the gaming experience to the maximum.
Nice design and user-friendly interface provide maximum pleasure during the game.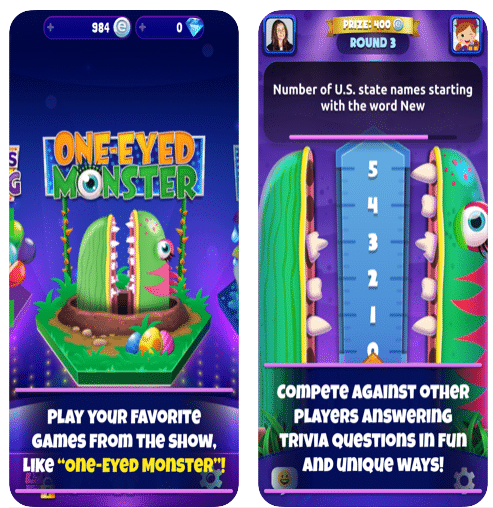 ---
The Truth Comes Out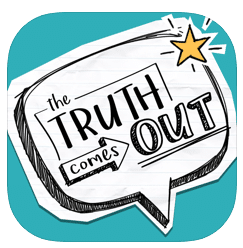 Another fun game from Ellen, which everyone can play in the company of friends with just the desire of all participants and a smartphone with the application installed. This is an Ellen Degeneres charades game. Here are a number of questions that are addressed to the participants. Users must respond to them. Answers gain points, a person needs to gain as much as possible. Also of particular note is the Question of the Day, which is addressed to each user every day. If you answer interestingly, there is a chance to get into the top application. All this is a great way to spend time with family and friends in a relaxed atmosphere! And even the most advanced smartphone user will be able to deal with the functionality and capabilities. The developers did everything to make the game as simple as possible! This Ellen DeGeneres charades app is available for all current models of smartphones and tablets Android and iOS.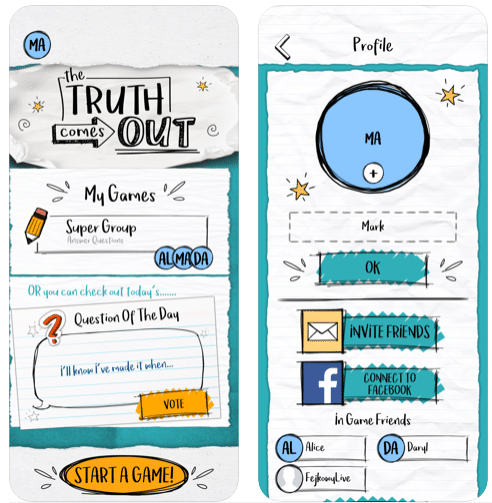 ---
Ellentube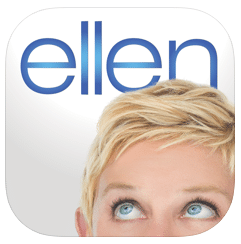 This is not just another Ellen DeGeneres game app, it is something more. This application collects all the content that it makes. This is a real gift for fans who want to stay up to date with the show 24/7. It contains all the episodes of her evening show, as well as many additional content and selected fan videos. For example, exclusive photos of Ellen Degeneres are published here. Fans can communicate with each other within the community. All videos are published in high quality and are available without restrictions for viewing. The application regularly holds draws and promotions that allow users to get valuable prizes. A simple and convenient interface provides an understanding of all the functions and features at a glance.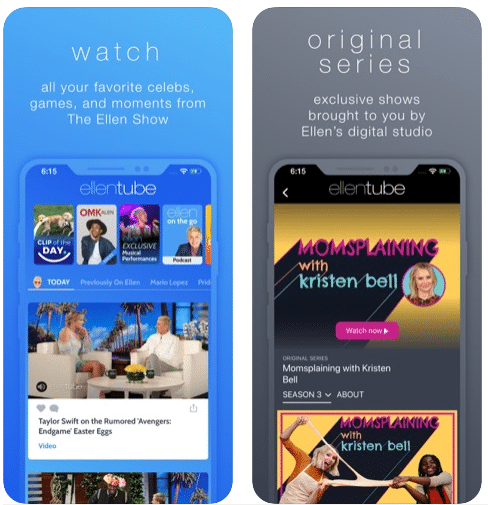 ---
Heads Up!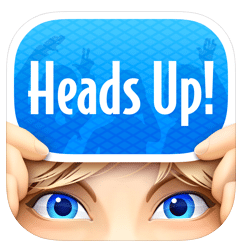 We present to everyone the Ellen DeGeneres word game app, which has won the hearts of millions and has been chosen by the companies of friends around the world. It was the Ellen DeGeneres show that gave impetus to her popularity. The meaning of the game is very simple. Users draw a card with an object, personality, or character on a given topic, apply it to the forehead. The cardholder should not see the hidden word or phrase, and other players, on the contrary, see and ask the player questions. The cardholder must guess the word or phrase for a minimum of questions. This simple concept of this Ellen DeGeneres cell phone game opens up tons of fun! But the timer will not get bored. There are many categories available to users, as well as an opportunity for the player to create their own category of words. The app allows users to record videos and publish them on Facebook quickly. Here are collected 40 thematic decks of puzzles for every taste.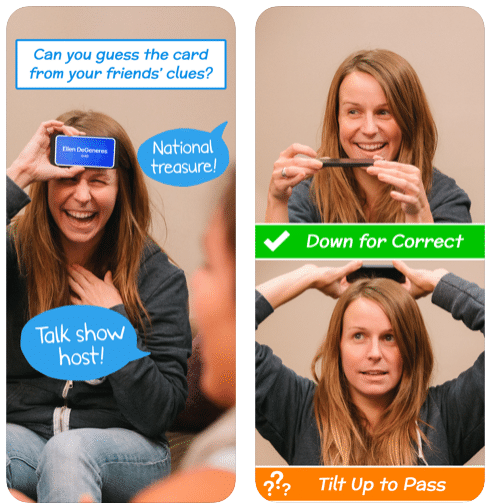 ---
Conclusion
Ellen DeGeneres is able to attract the attention of a wide audience, keep interest and entertain. Her ideas, conversations and games are amazing entertainment content. And the quality of the mobile games based on her show, including Ellen DeGeneres word game, is beyond doubt. These are entertainments that will appeal to everyone!