A football coach is not just a motivator who stands at the edge of the field and yells at the players. It's funny to say, but many people think so. The work of a coach that most football fans do not see includes work with tactics, the physical condition of a football player and many other aspects that provide a positive result only in combination.
How convenient is it to manage all aspects of coaching? It's time to send back notebooks and paper records in the 21st century. A football coach can simply install an application on his smartphone or tablet that includes all the necessary tools for everyday work and quick decision-making during the match.
A list of 10 useful soccer coaching apps will be presented below.
The Coaching Manual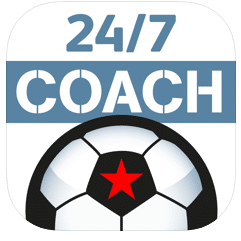 This soccer lineup app will become a valuable working tool for football coaches, which is available to all gadgets for free. The free basic version includes all the necessary tools for work, but two paid versions with additional options are also available.
What does the free version of soccer coaching apps like this can offer? Many valuable features, including planning a complete workout and the ability to create exercises. Using this tool, the coach will be able to organize or qualitatively improve the actions of the team.
The application includes a large package of content, including educational videos of a professional level. Study the equipment, familiarize yourself with examples of the training process in the video, demonstrate new ideas to football players in training and win.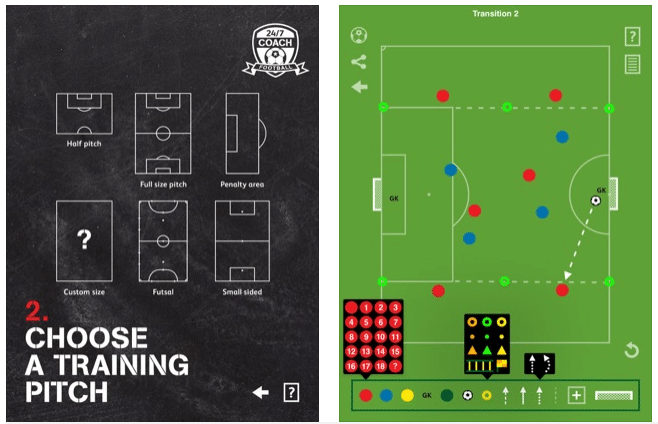 ---
24/7 Football Coach
24/7 Football Coach has become famous in the football coaching apps category as an intuitive and illustrative application for everyday tasks. Fully optimized for iPad tablets. The program includes a number of icons for determining game situations and creating exercises in the process of fieldwork. A very simple interface will be a big plus for a children's coach who needs to clearly explain the tactics to young players. Ready-made tactical schemes can be saved for later use, sorted into folders for convenience, as well as forwarded and printed. It is actively used in professional clubs around the world, which serves as the best proof of quality. A 24/7 Football Coach is a simple and effective way to set up training processes. Also, this is one of soccer apps for free. This is a development from real coaches for coaches.
---
Football Dood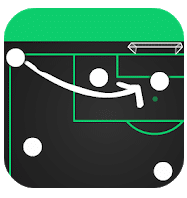 Another useful category of coaching tools is an interactive tactic board as soccer training apps. Football Dood is a flexible app for coaches. It allows the user to easily organize the gameplay and implement various tactical ideas in a visual form. An open playing field allows a person to position objects in any desired position, zooming in or out at any convenient zoom level. Many important objects are available: players, referees, ball and so on. All this is combined with pleasant animation, and any player can be signed for convenience. Each created file can be saved and sent by e-mail. A key feature is the ability to convert a tactical scheme into a video file, where combinations will be presented in an animated form in a playback format. This one is from the list of best coaching apps and it is completely free and contains a certain amount of advertising, which can be turned off for payment.
---
Soccer Board Tactics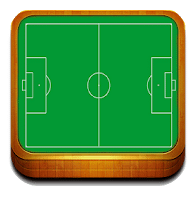 Let's go with the best coaching apps further to see another one nice option to choose from this category. Available for all Android platform users. Functional features include a training mode where the can create game tactics and a set of exercises. Written notes can be made on the board. All the created data can be saved and used at any time, as well as sent by e-mail. It stores a lot of useful information for trainers.
Nice interface of this soccer tactics board app provides visibility of tactical constructions for any user. There is no soccer player who does not understand the coaching attitude. This option of apps for soccer training list is suitable for all Android phones and tablets.
---
Sport Member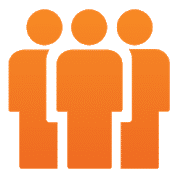 The next subcategory of best soccer training apps is club management tools. Sport Member requires a global workspace for organizing all the processes of existence and prosperity of a team. It will be useful for coaches and team administrators to keep track of what is happening in the club. This applies to salaries, a calendar of training and competitions, the collection of basic statistics in order to comply with the regulations.
Convenient tactics and squad formation tools are also available here as in all the best soccer coaching apps. All functions of the application are free in full, and it is available in Google Play and App Store. If necessary, the user can try a fairly convenient web version of the application (soccer coach app for Windows). The application also allows us to establish communication with players in the form of alerts about important events and this is far from the imagination of developers. New updates are coming soon, which are designed to make the training process even more convenient. Several working languages ​​are available in this soccer playing time app and can also be used for other team sports.
---
SportEasy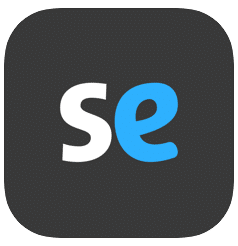 SportEasy football formation app can be considered the most fully functional in its category. It provides the coach with a complete understanding of the details and aspects of the work and training process. The set of functions presented allows the user to create a global space of statistics and communication between the club's structures, which plays a good role in the result. The user can create a complete team without difficulty in the application and operate with data. It is fashionable to add all competitions to the calendar, keep records of injuries and recovery periods, communicate with players directly and through notifications, analyze statistics. A full range of features of this soccer coach clipboard app can be purchased for a small fee.
---
Soccer Pulse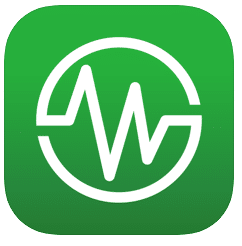 If the coach and the team are especially interested in working with football statistics during training, the leader can refuse the multifunctional applications described above. In turn, convenient tools for working with statistical football data are available in application stores. This is a very popular application that some clubs use to evaluate the training process and make adjustments.
At the same time, all the necessary tools of "football team work" are presented in this player substitution app. The coach can see information about the readiness of players, group and individual messages, push notifications about team events, setting training tasks, and so on. Three subscription modes are available: for an assistant coach without the opportunity to create a team, for a coach and a team for 30 players' maximum, or a mode for two or more teams at the same time. The last one can be activated upon request to developers individually.
---
My soccer stats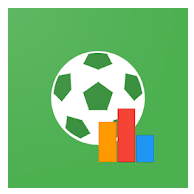 The further the technology develops, the easier it is to collect all kinds of statistics. The more statistics, the more opportunities for analysis and adjustment of the game aspects. That is, the theory allows for improving the quality of practice more and more every year.
If a coach needs a flexible, functional and informative tool for collecting statistics, then he should pay attention to My soccer stats soccer substitution app (Android). It allows the user to organize the collection of relevant information about the team in order to store and interpret data in the workflow. The application has many positive features: the ability to create many teams and players at the same time, convenient visualization of statistics, filters for analysis, and so on.
---
My Football Coach Free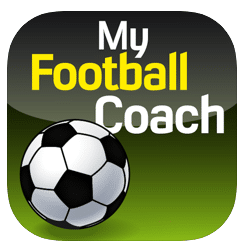 Another free full-featured soccer formation app. Here is a very convenient tool for creating a team with the necessary stats, last names, and photos. The squad can be changed in real-time during the match. All positive and negative aspects of team development are clearly monitored. Ready-made tactical builds can be saved for future use. A coach can use up to 20 player cards, which will be enough for most game situations. All functions are accompanied by convenient instructions, and a clear interface will be a big plus.
---
Goalkeeper Training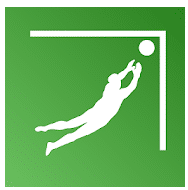 Let's finish the list with an example of a specialized training application. Goalkeeper Training offers over fifty workout exercises and hundreds of more purchase options. Each exercise includes a video illustration for a quick understanding of the material. Available for all screen resolutions on the phone and tablet. This is an application that is developed by a professional goalkeeper coach for those who train goalkeepers or are an athlete themselves.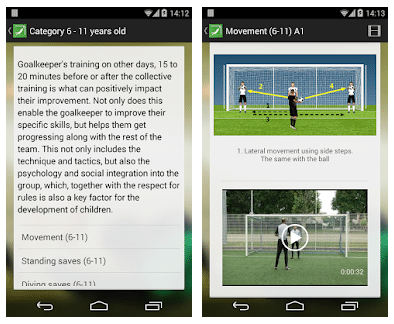 ---