Are you interested in photographing, and do not lose the opportunity to get an interesting shot? Then any user should be interested in the slow shutter photo effect, when the image in motion can be made delicately blurry. It's not about a phone with a bad camera, absolutely not. We are talking about an elegant tool that is not available in the standard settings of mobile devices.
To compensate for this gap, the user has the opportunity to install applications for processing and creating photos. They include a number of additional tools, including this one. Next, we will make slow shutter cam app review. We'll talk about the most popular and HD photo applications for Android/iOS, which include the slow shutter function of the camera. There are also some specialized slow shutter apps too.
Slow Shutter Cam
If a person has a passion to remove the graceful, blurry moments of life in motion in a simple click, then he can install Slow Shutter Cam (Android is not supported). This slow shutter (iPhone) tool is a functional application that solves the described problem and allows to see the movement in the picture without changes in the process of taking photos in real-time.
The slow shutter slow (iPhone) app offers 3 options of capturing, which will help to make a high-quality picture with slow shutter speed. It called Motion Blur, Light Trail and Low Light, respectively. Also, the user has the tool to set the shutter speed, or change the freeze frame setting and the degree of blur set the self-timer etc. The app syncs with Apple Watch.
This is a very functional application for a minimal price. It is definitely worth the money.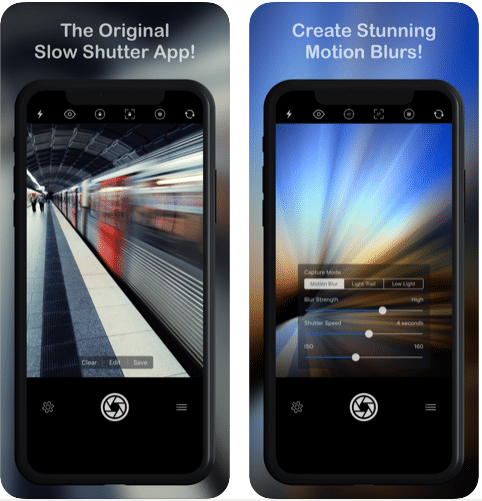 ---
Camera FV-5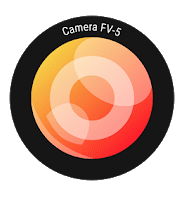 Camera FV-5 is a good example of a versatile camera app and it is probably the best slow shutter app for Android. It is actively used by professionals and has much positive feedback in this environment. Two versions of the application are available, and the user can be calm about the functionality of the free version: the main difference is working with high-resolution photos, all other functions in good quality are available.
The photographer has the ability to perform manual control. Any photo set can be finely tuned, including a slow shutter. In general, experts highlight the outstanding slow shutter mode, which expands the capabilities of any phone in this area. This is especially true for night shots. Everyone can download slow shutter cam for Android from Google Play.
---
Camera MX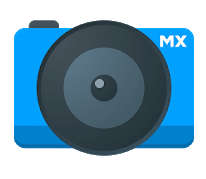 Camera MX is another best slow shutter app for Android and a clear indicator of the fact that on the Android platform there are high-quality free applications for working with photos.
Users note that this slow shutter app (Android) has a very convenient and thoughtful interface that simplifies the use of functions to the full, allowing to achieve outstanding results with a minimum of effort. So, this is a solution for everyone, and not just for professionals. Several unique features consolidate the best result of this application against competitors.
For example, Burst to Back mode allows viewing finished photographs before pressing the shutter button. The slow shutter option is very useful too. Also, the user can edit the recorded video on the go, right in the application. Take photos and videos, making changes without delay with Camera MX, one of the best slow shutter app for its platform.
---
Ultra Slow Shutter Cam PRO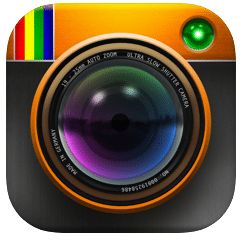 Ultra Slow Shutter Cam PRO slow shutter speed app allows the user to convert the smartphone into a camera with an effective slow shutter and many other image management functions.
At the same time, this tool is quite simple to configure and use. Turn on, touch to start the capture mode, after the completed photo shot, adjust the still image and contrast in place and it's done!
This slow shutter app (iPhone) makes it possible to optimize automatic or manual photographing easily. The shutter speed mode makes it easy to create perfectly-exposed photographs. Other working options include the self-timer application with a slow shutter. Try it out and take some very cool shots without difficulty.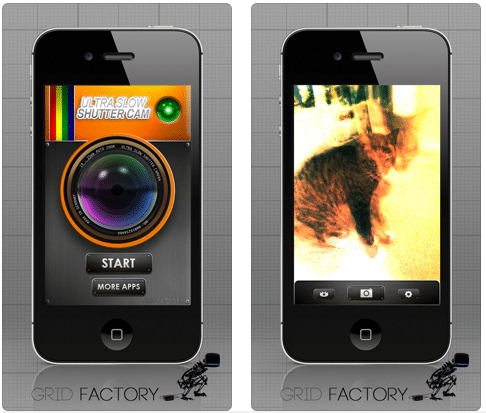 ---
LongExpo
Want to taste it with slow photography, but still can't decide what to choose for installation in this niche? Then choose LongExpo slow shutter speed app. This is a very simple and completely free tool with many camera settings. Users note that taking the perfect slow shutter picture is easy! Perhaps this will happen the first time.
LongExpo free slow shutter app (iPhone) allows to take photos with long shutter speeds and customizable lighting, insert interesting additional effects after taking pictures with a slow shutter, and also fine-tune the camera's functionality for perfect photos at the result.
LongExpo provides three operational shooting options: standard, low light or light track. The choice depends on the conditions of photographing: normal conditions, or situations with low or high lighting levels, respectively.
Exposure control is also available at LongExpo slow shutter (iOS). The quality and dimensions of the photo are adjustable, as well as the exposure time interval. And this is not all that the application can please an amateur photographer or a professional. Explore it!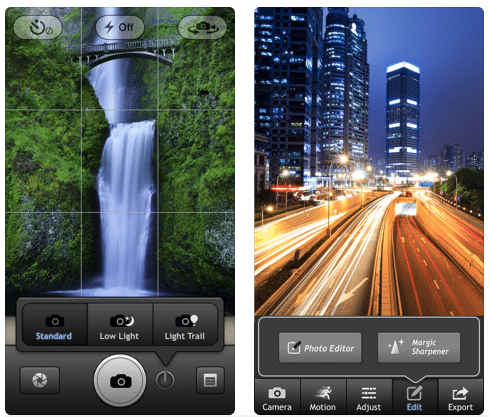 ---
Slow Shutter Insta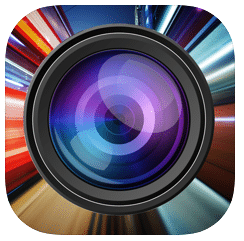 Slow Shutter Insta slow shutter speed app allows taking photos with a low shutter speed almost at the level of professional cameras. Three main operating modes are available here that will help the beginner and professional work: auto, manual shooting, easy track.
The user has the opportunity to adjust the shutter speed to make a cool photo with a high shutter speed easily. The user can also configure autofocus very flexibly.
When a photo is taken, it can be quickly edited in this slow shutter app for iPhone. A number of automatic functions are available to help to improve the picture qualitatively: color balance, effects like sepia and discoloration, stickers and text, orientation change, saturation, sharpness and much more.
This slow shutter speed app for iPhone is free but contains ads. The user can turn off ads for a small fee.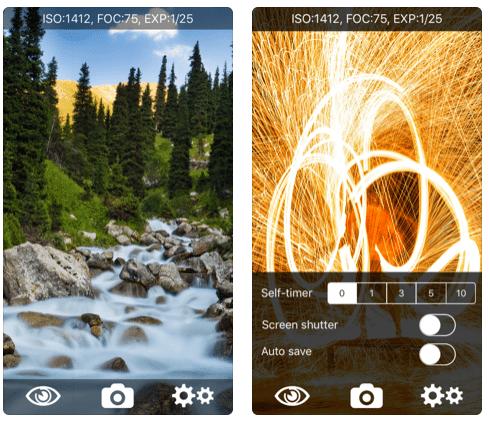 ---
ProShot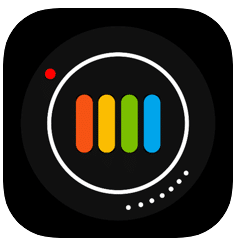 ProShot offers another versatile camera toolkit for Android and iOS that can turn a simple smartphone (ok, with a good camera) into a professional camera.
ProShot slow shutter speed app (Android, iOS) offers users a wide range of settings and operating modes, including manual photo and automatic capture, a number of special types of images, such as slow shutter mode. The user can flexibly adjust focus and exposure, control white balance and brightness, and so on.
Users can use the mode up to 4K with this slow shutter speed camera app. Pictures are taken in raw format, which is suitable for further work in Photoshop.
---
Cymera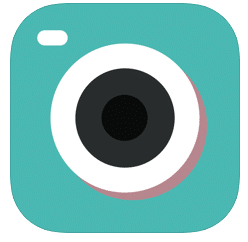 Cymera is not a full competitor to other professional slow shutter applications and other slow shutter speed Android, iOS options in the list. This is a simple solution for beginners who can slightly adjust the photo with some simple filters and photo processing settings. It is very convenient and simple; all changes can be made without much effort. An inexperienced user will appreciate it highly, since here the user can solve almost any basic problem without much effort. The user can upload the result quickly to all popular social networks. It's totally free for all Android and iOS users.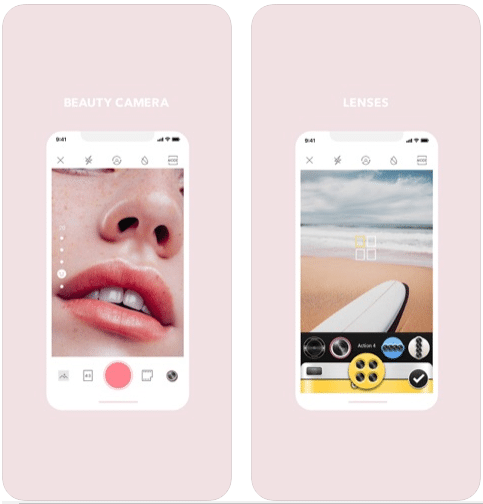 ---
Manual Camera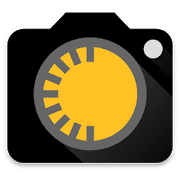 Another cool paid slow shutter speed app for those who need a quality slow shutter effect. In addition, there is a complete set of effective tools for quickly improving photo quality, including exposure, focus and much more. Many devices support manual mode, which is implemented here. Before downloading, the user can pass the compatibility test so as not to waste money. Flexible adjustment of operating parameters in the application is attached, and all photos can be saved in a raw format for further processing in stationary photo editors.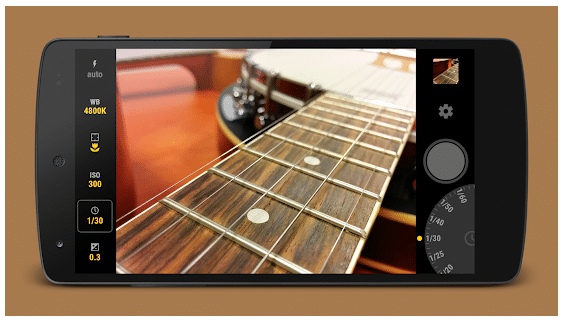 ---
Camera Zoom FX – Free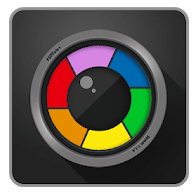 This application combines all the most convenient for making cool shots, including in slow shutter mode. If the user needs convenient manual control or a large number of built-in filters, Camera Zoom FX application guarantees everything at once in a convenient working format. Almost all functions are free, but some manual controls will be available only after purchasing the premium version.
Here you can configure and adjust almost everything in terms of picture quality, and also take photos with the voice. An integrated tool for creating collages is a nice additional option.
---
Thanks, download slow shutter cam for Android or iOS and have fun!