A smartphone is able to help the owner literally for any everyday task today, and many tasks that can be solved with its help do not even occur to us so far. The gadget makes it possible to get rid of specialized devices for various purposes, which are not always convenient to keep at hand, and at an unexpected moment, a person can't do without them.
And the accuracy of the measurements is almost indistinguishably high. One such device is a speed meter, which is used by runners, cyclists and other athletes to measure results. A person does not need a special device for this purpose since some apps for a smartphone can solve the problem with high accuracy and reliability. And they help to keep statistics in a useful format. Now we offer to talk about the best GPS speed app tools for measuring speed. Let's see mph app for iPhone and Android phones: best options only!
Speedometer Speed Box App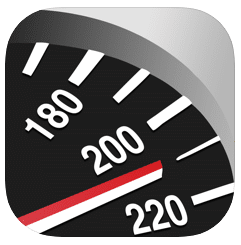 Speedometer Speed ​​Box App has a reliable speedometer and odometer option for iOS. Users appreciate this best speedometer app (iPhone) for its quality design and accurate identification of speed measures. This car speed app for iPhone is often used by drivers with passengers during the ride. It helps to establish the time in which a car or other vehicle gets to its destination. There are many options for customizing the user interface and design, and notification of exceeding the permissible speed will keep the movement process under control. This best speed app tool is available for all versions of the iPhone and iPad.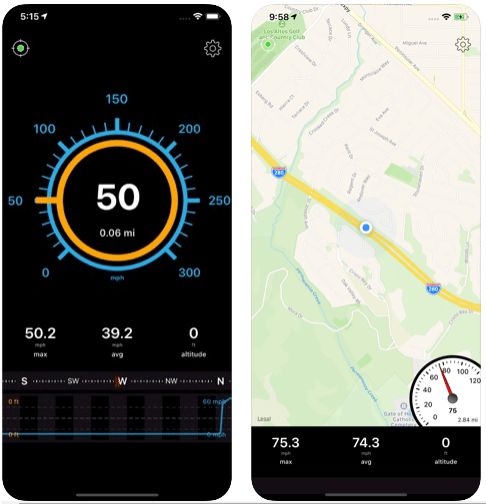 ---
DigiHUD Speedometer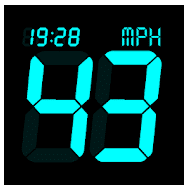 DigiHUD Speedometer will appeal to fans of minimalism and functionality. This Android application allows the user to identify the speed of a pedestrian, runner or driver of any vehicle accurately. DigiHUD Speedometer speed measuring app for Android offers data such as speed, direction and distance completed. Information is displayed in a convenient and visual form, which is easy to observe during the movement.
Among the additional tools, it is worth noting the ability to record several driving routes, time, battery power, average speed in specific areas, and so on. Measurements are available for kilometers per hour and miles per hour. For traffic safety, the user can set the speeding indicator at a certain point, so that the application signals a violation of the speed limit.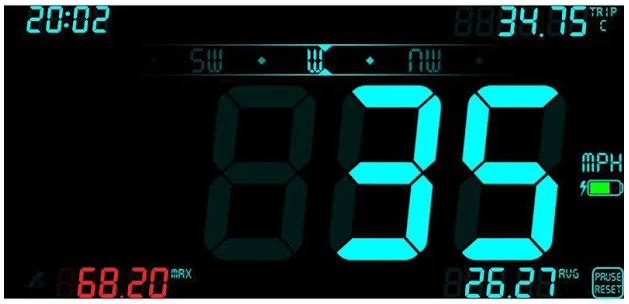 ---
Speedometer 55 GPS Speed & HUD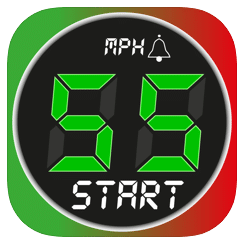 Speedometer 55 GPS Speed ​​& HUD is a multifunctional and highly useful application for car riders, probably the best GPS speed app for iPhone. It provides accurate information on the speed of the vehicle and also offers the options of HUD-reflection, music player and GPS Black box in one bottle.
Why is this GPS speedometer app (iPhone) in demand among users?
Speedometer accuracy is very high and is constantly ensured by synchronization with GPS. There is also an abundance of additional features that make the driving process easier and more convenient. For example, we are talking about a speed limiter that will signal when the user exceeds the speed limit he set. Reflection mode provides an accurate image in any light. The multimedia player of this speed app (iPhone) is very simple and convenient; it contains all the basic functions. A black box is needed to save motion data (the last twenty minutes of movement are recorded nominally).
This GPS mph app for iPhone was created for all versions of the iPhone and iPad.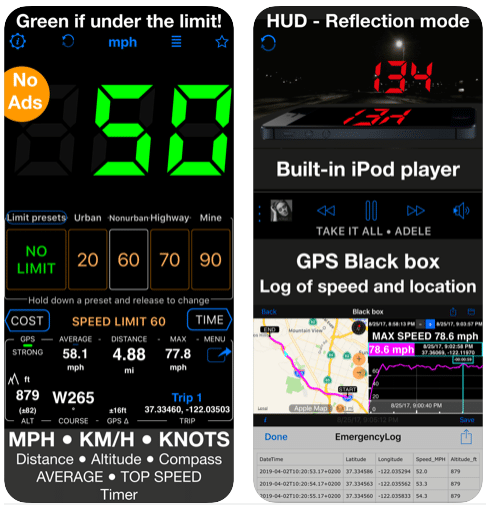 ---
SpeedView GPS Speedometer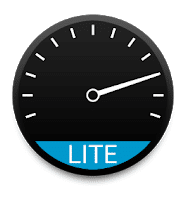 SpeedView is another exclusive best GPS speed app for Android. It also transmits accurate information through continuous synchronization via GPS. So the user is aware of the speed without errors throughout the trip, and the phone's resources are minimally spent. So the user reduces the risk of speeding tickets if he follows the information and alerts.
SpeedView speed app for Android is capable of performing the proper functions in the background, and the direction of movement can be determined using the built-in compass. A trip record is available with a detailed record sheet of routes and speed in various sections. All information can be saved and exported in a text file to external data carriers.
---
Speedometer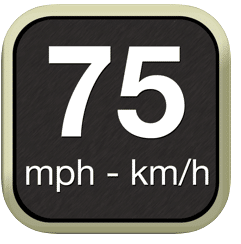 This best GPS speedometer app for iPhone is known as one of the simplest, useful and popular tools of its kind. Everything is available here to visually control the speed of movement. Stylish and concise black and white screen display only a speed indicator. The user can select a unit of speed from a list of several most popular options. Kilometers per hour, miles per hour and knots (boat speed app, iPhone) are available. This is all that can be seen on the screen.
Among the interesting additional options: reducing and increasing the brightness of the numbers when the speed quickly drops or increases, respectively. If simplicity matters, then the Speedometer iPhone app to measure speed should be a key solution to problems. Enjoy the elementary, getting accurate data with the best speed app for iPhone!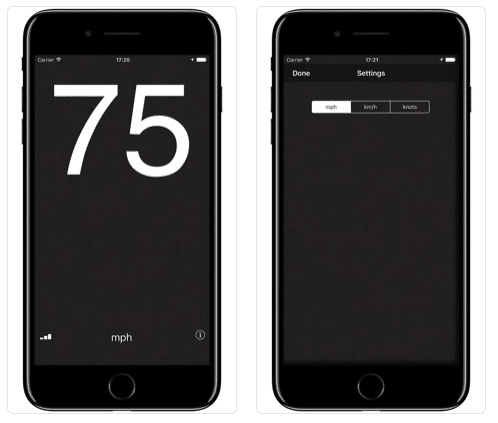 ---
GPS Speedometer, Distance Meter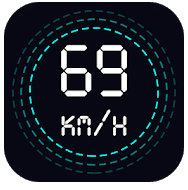 GPS Speedometer, Distance Meter is another best GPS speed app for Android for measuring speed, which even a child will understand. Here is a large screen with a speed indicator (and only). This allows the user to focus only on the main task and not be distracted by everything extraneous. Thus, it is easier for the driver to control himself and keep the speed at the right level, avoiding fines. Overspeed sound alerts are available; also the screen turns redder. The library keeps a travel history, which will help to clarify travel routes. Works in portrait and landscape modes.
Why is such an application useful to install? It is useful if the speedometer or odometer is calibrated poorly. Correct speed information reduces the risk of fines and increases the safety of the driver and passengers. An experienced driver can also calculate fuel consumption to achieve optimized costs.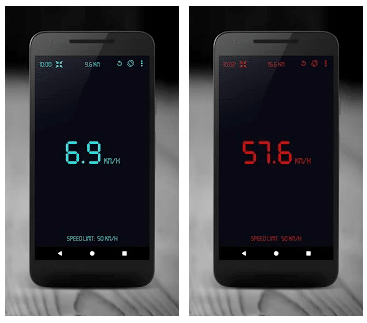 ---
HUD Widgets — Driving widgets with HUD mode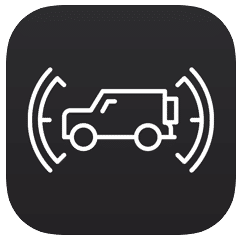 Above, there are plenty of options with HUD as a secondary function. There it is the main one, and the user is able to use a lot of useful features while driving.
This GPS speed app for iPhone includes a speedometer, distance meter, clock, weather display and much more. Many style options are available to the user's taste. It is useful to use the application in the dark or in bad weather. An additional plus of this speed box app, iPhone, will be a miscalculation of fuel consumption and statistics regarding driving quality. This free GPS speedometer app (iPhone) will be useful for professionals, as understanding all the functions will be problematic instantly.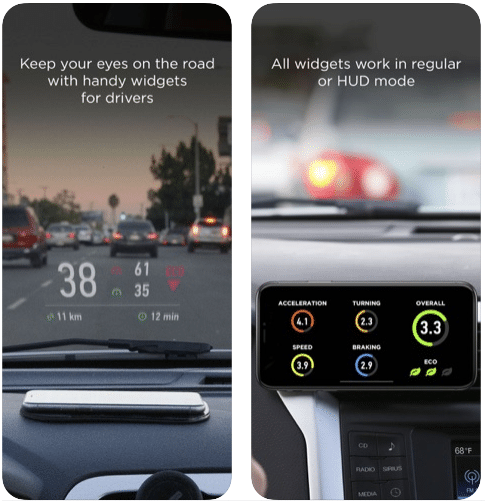 ---
Ulysse Speedometer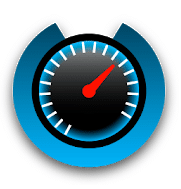 Check also this best GPS speed app for Android, which provides very high accuracy for speed control. The application transmits all speedometer data: current value speed, the direction of movement, battery level and information about the average speed in certain areas. Also useful are data on weather, location and other auxiliary elements of movement. Statistics are collected during the ride, and the user can refresh the memories of previous trips and driving routes without difficulty.
This best GPS speed app tool works in the background and is available to all Android users.
---
Sp33dy
This application iPhone GPS speed tool will help to obtain data on the speed of a person or a vehicle in any condition. A flexible and clear speed measurement scale is available, which is visible in all conditions of use. The user can observe the current, maximum and average speed on the main screen during use. Among the useful data, it is also worth noting the calculation of acceleration for your vehicles of this speed limit app for iPhone. Built-in alerts will help control the speed to avoid fines and accidents. There are several nice design themes to choose from. This driving speed app for iPhone is available to all iOS versions.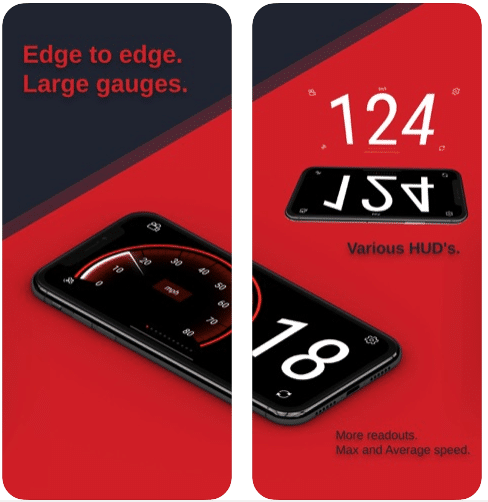 ---
GPS Speedometer and Odometer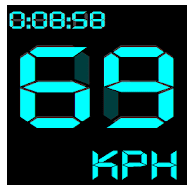 This GPS app that shows speed is also praised by lots of users. The reason is its high functionality and simplicity of use at the same time. The app provides accurate measurement of car speed data, as well as a compass function to track the direction of travel. All this is presented graphically in a simple and convenient interface. For the convenience of the driver, a whole heap of informative data is presented: the current and maximum speed, distance and route, duration of the trip and so on. The user can set extreme speed limits for a section of the way to receive alerts. This will allow you not to exceed the permissible speed, and also not to be late. This is a speed app for Android phone only.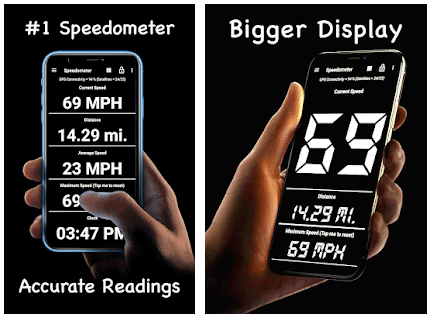 ---
All useful options for calculating speed are presented above. If desired, the user can find quality alternatives in Google Play and App Store, but keep in mind that the list of functions is almost the same everywhere. It's better to focus on design and usability.