The professional activities of surveyors are usually associated with "field" work. Professionals are armed with a number of special tools, but it is not always convenient to use them. In addition, there are situations when maximum mobility in working with landscape dimensions is required. Is there a way to stay as mobile as possible in all conditions, while getting accurate data?
We will provide the answer further.
Gps land surveying app
Mobile application developers have done everything to ensure that surveyors feel free and knowledgeable without the need for sophisticated technical tools. Today they can make some measurements without special equipment in situations where it is necessary to conduct simple actions on the territory. In this they are helped by land surveying apps.
A large selection of surveying calculator app options is available on popular platforms, and users should notice the best options for daily usage. We present GPS land survey apps for Android and iOS.
GPS Fields Area Measure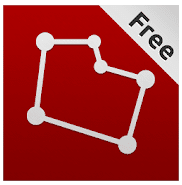 Let's go through the greatest land surveying apps that offers an opportunity to cope with almost any daily task in a common and convenient manner. GPS Fields Area Measure offers flexible instruments for measuring. Facts can be obtained as quick as possible with a useful and thought-out interface; impressive precision results of studies are provided by GPS. Separate attention is deserved by the section of categorization and info processing, which will play an important role in case of saving the obtained info in an orderly manner and, if necessary, allows to it quickly via email and other convenient means of export. As shown by iOS and Android users' reviews, this solution is widely popular. The combination of universality and functionality provide this. This is a land survey app for iPhone and Android smartphones.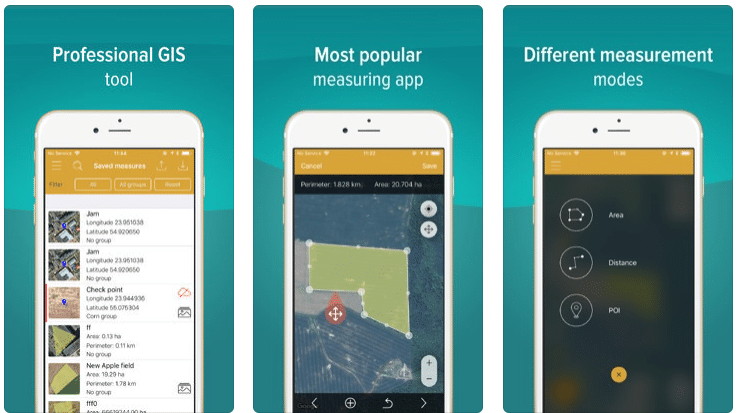 ---
Land Surveying Tool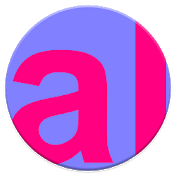 Land Surveying Tool was created for basic geodetic working issues. It offers person to get basic information on the area and perimeter of the particular plot of land, as well as some other data with no delays. This mobile development is primarily focused on professionals and professional use in unexpected situations where anyone need to calculate the data urgently and seamlessly.
Land Surveying Tool is implemented in a minimalistic, rather inconsiderable interface that is completely understandable to an expert. This does not mean that an typical person cannot use it and understand its functions, but the main task of Land Surveying Tool is to measure simple data on the territory for professional users as fast as possible. This is all about GPS land survey apps for Android category here.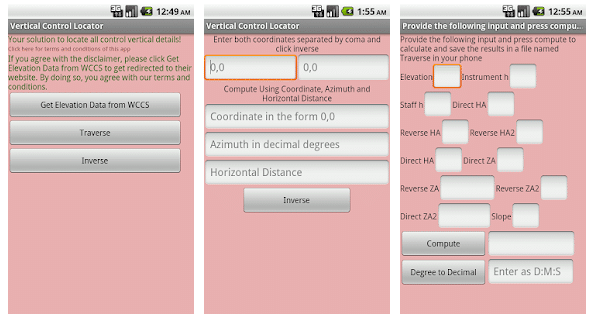 ---
Land Calculator: Survey Area, Perimeter, Distance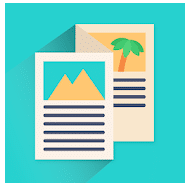 So, let's go further through the path of accuracy of basic info? Let's discover another mobile development of land surveying apps' category that offers another set of instruments to learn about the parameters of the target land quickly, including all the proposals from the other apps of this type. A person can save accurate information, which is provided by the GPS module with an accuracy of 3-10 meters, in any convenient place and time period. The facts obtained via this GPS land surveying app will serve a good service in the work, and it can be classified in any convenient way. A person can use any of the available data retrieval tools. Here are presented as manual data entry and calculation tools, including a complete toolkit for automatic collection of location information, which is transformed into necessary facts in a user-friendly interface.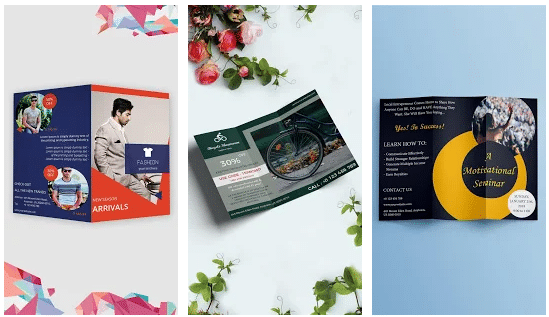 ---
Land Surveyor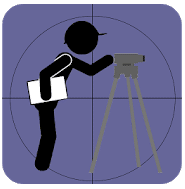 Let's continue with the theme of healthy primitivism of the GPS land survey apps for Android, which is not at odds with the great functions set and everyday practicality. Land Surveyor offers the necessary feature set for field actions. A person has the ability to receive and record info that is processed through clear and accurate calculation tools. All information is presented in text format, and there is nothing superfluous for the work of a professional. To get started, it is required to set the study area, after which user can process it. All facts and info will be shown in a clear form, and if it required, even a non-expert will be able to understand the task's subtleties. Experts point out a number of pros of this minimalistic solution from the land surveying apps category, which provides some basic data and allows to solve issues without global surveying tools. Accuracy of information provided by GPS.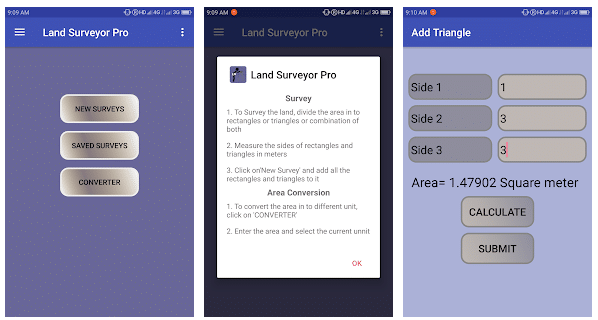 ---
Total Station Topo Survey Pro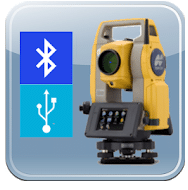 If anyone need a powerful professional tool of the land surveying apps category, so, just delegate time to find out with Total Station Topo Survey Pro. It's about a quite unknown app for land surveying, which nevertheless shows an impressive inventory of instruments for professional work without the involvement of sophisticated work tools. The application was originally optimized to 7-inch tablets, but also feels great on all Android smartphones. Total Station Topo Survey Pro is developed in a minimalist style with an emphasis on ultimate function set. The list of operating options of this GPS land surveying app far exceeds standard solutions, which should be taken by surveyor while the working process. Perhaps this application will have to place in difficult everyday tasks. A core feature is the ability to add a mobile device to the total station via Bluetooth. Anyone can also use a cable to connection.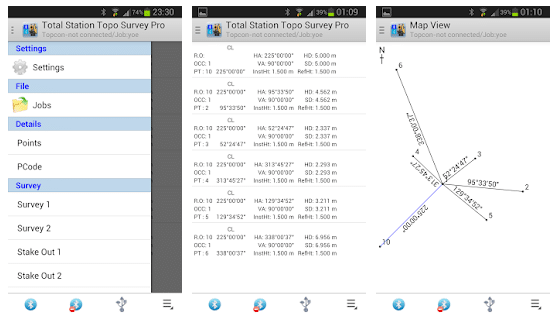 ---
Map Pad GPS Land Surveys & Measurements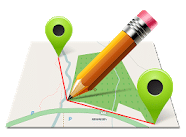 Not all quality applications are appreciated. Therefore, the user has a chance to find an interesting application with not the largest number of feedback marks and downloads in the popular stores. Such example is the Map Pad GPS Land Surveys & Measurements. Check this high-quality land surveying app which provides the necessary tools of subject of our discussion. Particularly noteworthy is the visualization of the land; it is not overloaded with details and allows person to see the results of calculations clearly. Great accuracy of measurements is also provided by GPS.
In general, there is the possibility of all the available types of data processing. The application works simultaneously with several types of maps services. The person can interact with the tool that he prefers.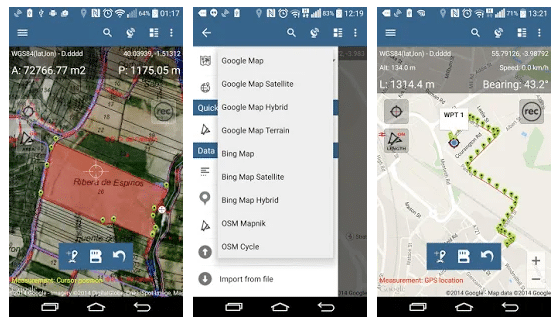 ---
Geo Measure Area Calculator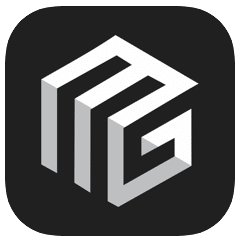 IOS users can always count on the handiest options for daily actions. This applies to any niche of activity. And there is such a state of affairs in the land survey apps niche, where the iOS device owner should check GPS survey app for iPhone presented via link below. This application has a standard proposal of functions for measuring the length and area of ​​the piece of land he needs, including processing and exporting the facts. The key description of this stuff is the aesthetic visualization of the interface, which makes the working process enjoyable. In addition, here each person will be able to quickly understand the purpose of certain functions. GPS will provide accurate orientation at the territory with minimal error. But every professional has the necessary set of options when he installs Geo Measure Area Calculator on his iPhone or iPad. This is a land survey app for iPhone / iPad only.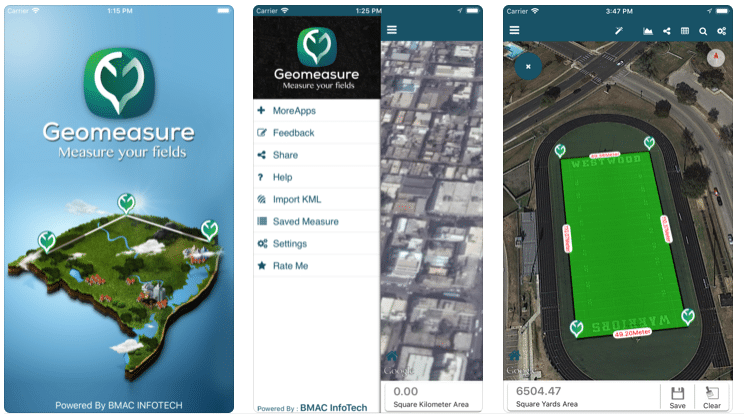 ---
Handy Surveying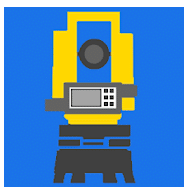 Let's one more simple and not the most common land survey app for Android. But if a person looking for a reliable tool for daily actions and read this, he can simply adopt it. The main point is that all options for measuring the territory are implemented here. A person can enter data for calculations manually, or use the GPS module for automatic measurements. The error will be minimal. The interface is minimalist, but it pleases with purity and practicality. It is also worth noting that this solution is constantly updated; annoying errors are always will be fixed. Developers are responsible for working with their product, and this is a worthy argument of its selection and daily use.
Check this quality solution for surveyors who value functionality and adequacy together.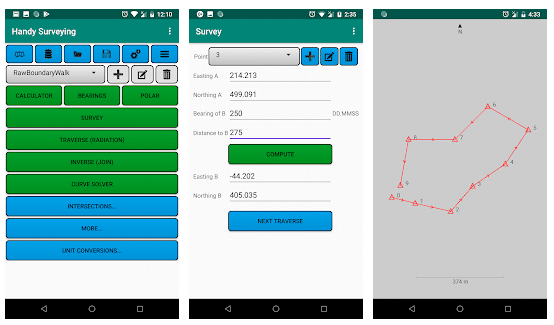 ---
Theodolite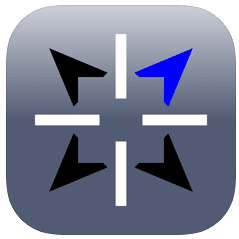 Theodolite known as appreciated in an epic corm app for land surveyors on iOS. Check this land survey app for iPhone and iPad only. It required for working with the territory, which provides a complete set of basic calculations of length, distance and area. But this is just the tip of the iceberg. Theodolite is a great view finder; it has a compass, a navigation calculator, a geo-overlay photo / movie camera and more. You're reading about full-featured solution that will solve all the issues about the convenience. Known also one of the world's first applications of AR niche. Regularly updated and improved today. The visualization and interface are relevant to the tasks assigned to the Theodolite.

---
Simple GPS Survey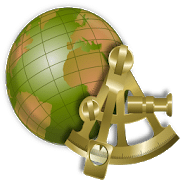 We're moving to the end of best land surveyor apps for Android with another one perfection of simplicity. Simple GPS Survey is a basic but highly effective solution for a surveyor, which includes all the useful basic options for using "in the field". Here are the tools for accurate calculation of the distance and territory area through synchronization with GPS, including full-fledged functionality for quick processing, categorization and export of received facts to all the important channels. Also, all measurements can be performed manually by entering data directly. The application interface is quite primitive, but it does not distract from work tasks. Each professional is satisfied and it's easy to figure out the options. Simple GPS Survey is updated regularly and is designed for all users of Android smartphones and tablets.