Solitaire has been a PC hit for two decades, but its history is much longer. This is a popular way to spend time where you need a deck of 52 cards. Cards are laid out face up in 8 columns: 4 by 7 and 4 by 6 pieces. 4 cells are home, and four more cells are for free use. The cards need to be laid out by seniority (the ace is placed first, then deuce and so on to the king) and by suits in the house, and a person can use free cells for this as an intermediate step.
This kind of card games is popular because of the addictive gameplay, high complexity and very realistic rules of completing. Users can try it on mobile phones and tablets. The following is a list of the most popular gaming applications of this topic on Android and iOS. That's all to check for something by "free solitaire games for my phone" request.
Microsoft Solitaire Collection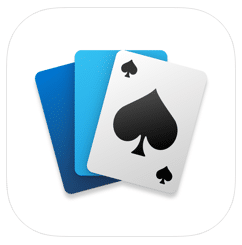 We'll start with the product of the authors of the legendary game for personal computers. MSC is a solitaire game app that offers everything a person needs to get the perfect gaming experience. Moreover, there are five variations of the rules for every taste. Microsoft solitaire app is completely free and everyone can download it for both of the popular platforms.
In Klondike, the user removes cards from the playing field through 1 / 3 cards. Available classic style and Las Vegas-style for true connoisseurs. Spider suggests starting with eight columns that the player needs to parse in a minimum number of moves. Freecell offers deck parsing through four extra cells. Tripeaks make it real to select cards in order, implement combos and remove cards of as many boards as possible before the end of the process. Finally, Pyramid requires collecting cards in pairs so that their sum is 13. This action allows removing a pair from the board.
---
Pair Solitaire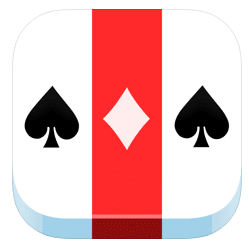 Pair Solitaire solitaire game app offers a unique experience that will surprise even experienced players. The entire 52 cards are laid out in one column. It needs to be disassembled. There are two ways to do this: remove pairs of cards by suit or value. It is important that there is another card of any value between the pair. Each pair removed leads to the emergence of new combinations. An open playing field requires strategic thinking and a willingness to think some moves ahead to ensure the greatest result. It requires game points, and the more cards are played, the bigger the number of points earned at the finish. The gaming process consists of the main mode and puzzles every day. Unique designs are available for purchase.
---
Churchill Solitaire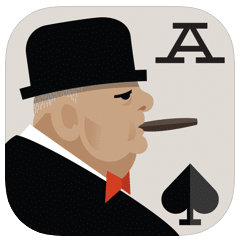 Looking for something more complicated? There is an interesting option of free solitaire game app. They say that the rules were developed by Sir Winston Churchill himself, but we will leave the rumors and get to the bottom of the matter.
The high complexity of Churchill Solitare is to use two decks and "six devils" as an additional option. These are cards from an additional pile that can be transferred to a victory series, but they cannot be used with the general sets. In general, the user must remove everything step by step.
The user is offered 3 levels of difficulty, as well as a campaign mode. Some of the content in this free app for solitaire card game is free, the rest can be purchased.
---
Sage Solitaire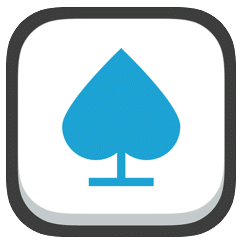 What about the crazy idea of ​​combining poker and a solitaire? This application offers an effective answer to a question that is recognized by a large number of fans of such activities.
This Android / Apple solitaire begins with a deck of cards in a three x three grid where the stacks are reduced in descending order. To move cards away from the playground, a person needs to collect hands by analogy with poker. There should be at least two-row cards in the hand.
If the user is at a loss, he can use in-game hints. The game is played until the deck is parsed or until there are no moves to do. As a result, some points come out, which are entered in the rating table. The main mode can be played for free, and the user will have to spend money on extra game options and premium content. One of the best free solitaire app for iPhone and Android phones.
---
Flipflop Solitaire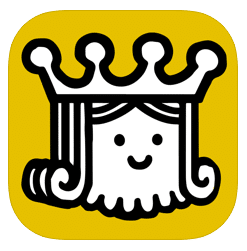 What about fusion of classics and freshness in the genre? Flipflop Solitaire game app for Android and iPhone offers extensive gaming features. Here, the cards are stacked in one stack in ascending or descending order, and also there and back at the same moment. A player can stack cards of neighboring value, and suits can be mixed (but he can just move stacks with one suit).
This solitaire app is free and includes four modes by the number of suits that participate in the gaming process. The more suits, the harder it is to win. The full version costs little money and offers options of increased complexity, plus additional content (design of the card shirts and background images).
---
King Solitaire – FreeCell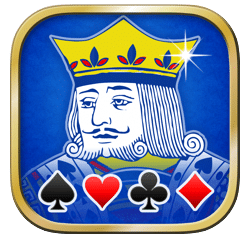 Let's check again something about the traditional rules of solitaire app. Its rules are known and remembered by everyone at first sight. This is a nice way to kill queue time or distract from the routine at work. The user needs to move all the playing cards away from the deck in order, and all cards from the first moment are open. The user has access to four intermediate cells that can be used on the way to moving cards to the house (by suit). Time limit: there are 10 minutes to finish it all. Nice and accessible to everyone interface makes the gameplay of this solitaire for money app as convenient as possible.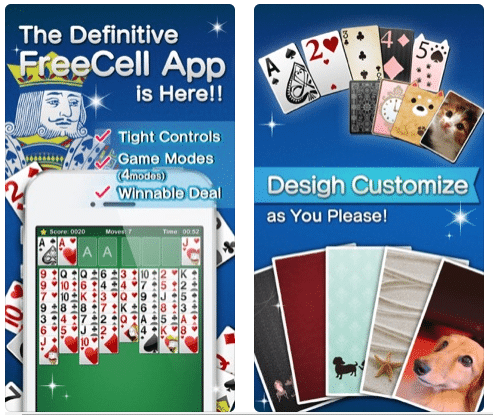 ---
Christmas Solitaire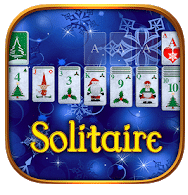 This solitaire app is presented in the style of Christmas and is designed to show the atmosphere of the holiday. It's hard to resist and not play a couple of games in a festive mood. A pleasant and interesting design gives warmth, and a convenient interface makes it real to master the game without unnecessary difficulties. The application is adapted for all devices on the Android platform, and this applies to all screen resolutions. There are several options for rules and nice additions, like playing statistics.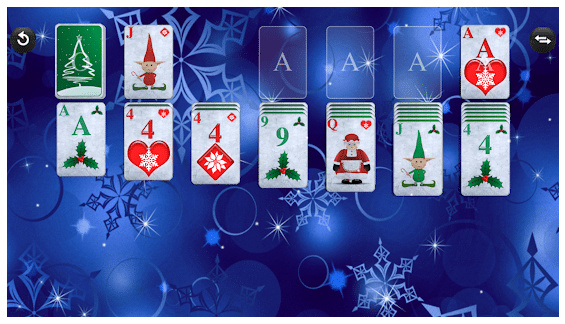 ---
Spider Solitaire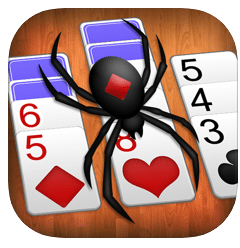 Do you like Spider? The simplest and most enjoyable free solitaire app of your favorite gaming option is offered to a wide range of users. It offers a soft cartoon design that creates a comfortable user experience even during a long round. The best free solitaire app is available for all versions of Android and iOS from the oldest. If the person looking for something very simple and enjoyable, you cannot find a better user experience.
---
Avalon Legends Solitaire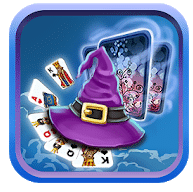 It seems we have listed all the possible best solitaire app options. But there is still a lot of interesting and unusual. For example, an option to play with the surroundings of a fantasy world.
It is time to help the inhabitants of the magical kingdom. The player acts as a druid, who has to show miracles and save people. First, a person should collect a deck of cards, after which they must be placed in the right order. Traveling through enchanted lands in the main game mode, the user receives bonuses in the form of cards and pleasant rewards during the process. Avalon deserves to be saved while playing Google Play apps like this!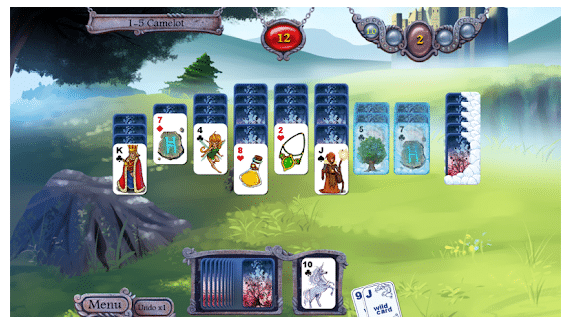 ---
Magic Towers Solitaire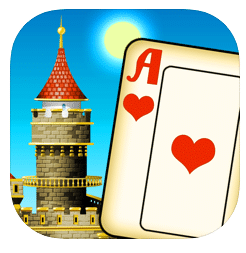 In conclusion, it's time to present one of the most interesting and non-standard variations of this kind of card entertainment. Here are 3 towers that need to be moved across the playing field to the others located below. Cards can be put to reduce or increase value (one step). The suits are not taken into account in the situation, and the Wild Card option, which can be put on any other card and save a hopeless situation once, will be a nice bonus. This solitaire app without ads is available for iOS users.

---
Also, notice that there's a lot of other options like Mobilityware Solitaire or Solitaire Mania. (We just showed the most popular options but this is only a drop in the sea.) Search and discover great options to play available in Google Play and App Store. We wish everyone the best game and the most positive emotions! So, ok, google play, solitaire!