True friendship is impossible without jokes. And there is an unlimited amount of ways to cheer and surprise loved one's today. A person does not have to invent inventive traps and technologies in order to have fun properly. Today, many applications are available that do all the needed actions. The main thing that a person needs is a good mood.
Particularly noteworthy are mobile applications that allow anyone to play a person. Separate and largest category here is free prank call apps for iPhone and Android gadgets. This is a purely simple thing to change speech beyond recognition to confuse a friend. Arrange for him an awkward and unusual dialogue on an unexpected topic and make to feel the indescribable spectrum of emotions.
Next, the highly demanded cell phone prank apps for Android and iOS from official stores are available.
Prank Voice Changer Effects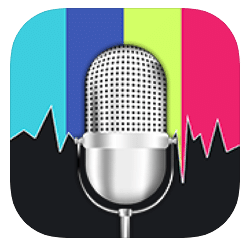 Let's start right away with the best or one of the most popular phone prank app of its kind. The application allows a person to set the speech during a conversation on the telephone. It has a built-in voice modulator with a set of funny sounds. The application is available for free, and a person can talk to someone with the voice of an alien, a monster, and so on. There are also echo and voice after helium options. A person takes into hands great entertainment things that will provide a lot of fun moments. The application interface is simple and convenient; the whole set functions are insight. The joker can create a voice recording and edit it before sending it. Audio can be quickly exported to social networks.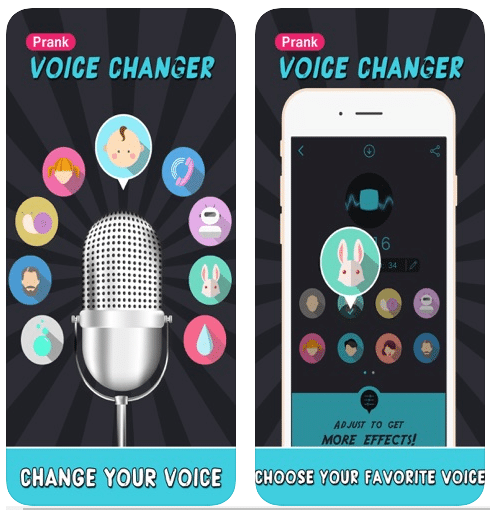 ---
Who's Calling Fake Caller Prank Phone Call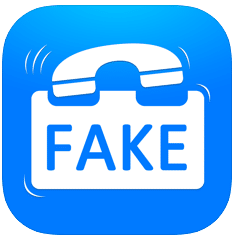 What about the idea to call one of the recent US presidents, or even the current one? Or other celebrities? iPhone apps for prank calls like this will make it easy to play friends with an imitation of dialogue with one or another famous person. Joker can set his own ringtone, as well as put a special speech for the call. There are several call screen options to choose from that will make the joke look natural. This best prank phone call app for iPhone is free to download, but there is a limit on the number of calls. A large number of calls are available for a small fee.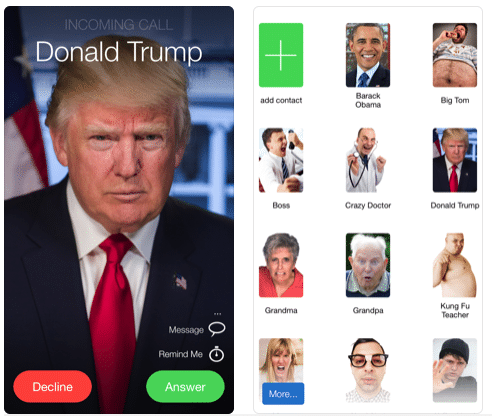 ---
Prank Call App – Jokes Phone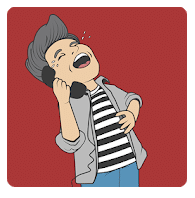 Jokes Phone will give many unforgettable moments to everyone as another one nice option from the category of phone prank apps. We're talking about a cool and purely simple way to play someone on the telephone. The response of the addressee to the heard speech can be recorded and published on social media with some simple actions. The application is completely free and contains a large amount of quality content for changing speech options. The only criterion for gaining access to voice modification options is Facebook authorization and application recommendation. Actions are not tracked in this situation and this is free prank call app: UK and any other country residents can use it anonymously.
---
Fake Call: Prank Phone Number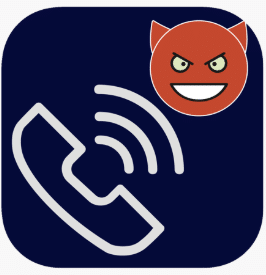 The name again is not misleading, and anyone can count on a cool set of tools for a friend's phone draw here. It is enough to install this phone prank app (iPhone, iPad available), select the desired option between the proposed ones and have fun with the dumb situation. The application is completely free but shows a small amount of advertising. A huge amount of interesting content is available here, and the user interface is very simple and friendly. Any of the options developed for funny prank call apps (iPhone, iPad) like this is very convincing, and even the most discerning friend will not realize what happened.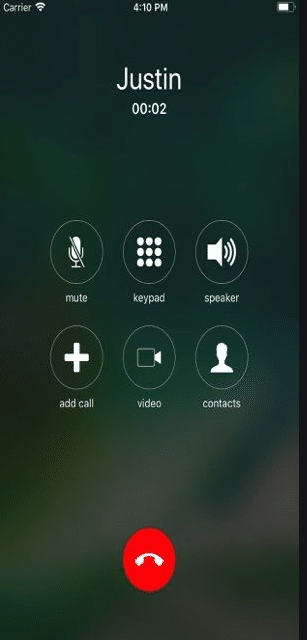 ---
Prank Call
Every interested Android user should try Prank Call in the category of best phone prank apps. We propose everyone to check a very popular and highly rated prank app that provides the opportunity to make funny calls to loved ones using mobile devices. Application settings are very simple and intuitive. Just select one of the draw options to start a fictional conversation. When the dialogue is finished, a friend will hear predefined voice phrases, and the pranker can observe the development of the dialogue live. Users note the high credibility of what is happening. If necessary, any sounds and phrases can be recorded. The application hides the caller's phone number.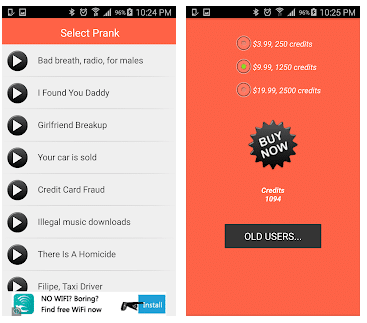 ---
Fake Call Plus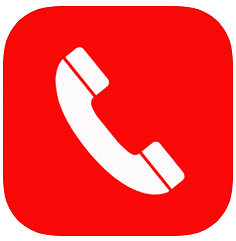 All iPhone owners should pay attention to a powerful application in order to play someone by phone joke. And most will buy at the rally, no doubt. Fake Call Plus is a very nice iOS phone prank app that is characterized by ease of actions and a graceful interface, and the user can try a lot of settings to set up the perfect joke.
The application includes an exclusive ringtone option for quick identification of the person. The basic version of the application includes three speech options, and anyone can create their own if desired.
Fake Call Plus is a very popular prank call app (iPhone, iPad) in App Store and is considered one of the well-known applications of its kind on this platform by right. The application is completely free, but a premium option with advanced functionality is available. This app can be installed on all devices on iOS 8 and above.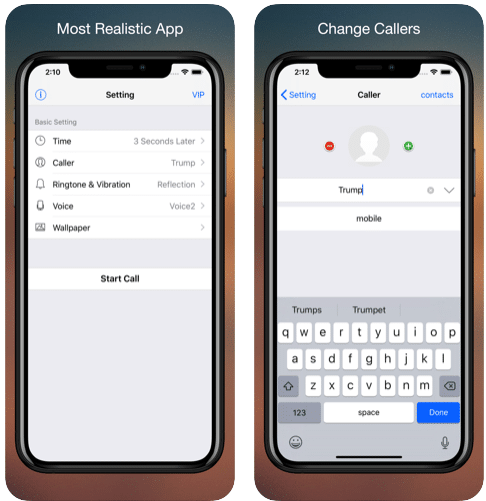 ---
Prank Caller- Prank Call App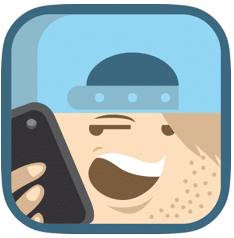 Prank Caller is one more easy option from the category of free phone prank apps that are created to laugh with friends in a phone call format. The app offers many options for creating fake phone calls, which provides unlimited space for practical jokes. A person also has the opportunity to hide the phone number to give credibility to the joke. Parker can hear the conversation with a predefined set of phrases live. A person can also send a request for a prank idea, and subsequently, receive the desired joke content for personal purposes. There is a limit of three calls per day. Recorded dialogue can be quickly published on social networks.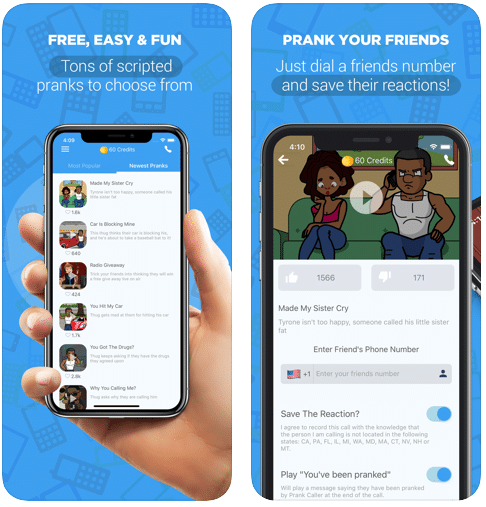 ---
JuasApp Live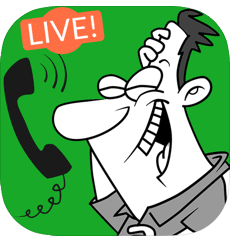 Juasapp Live is an app for phone pranks that is designed for cool pranks with a voice changer. Also, a person has the opportunity to talk with someone with this application so that the addressee does not see the phone number of the caller and cannot track it.
A small but interesting library of jokes is available here, which contains a few thematic stories, including alcohol, drugs, gambling, curses and other pleasures of life, which friends of the application owner must definitely appreciate.
The developers of this iPhone prank call app (free) set the age limit of 12+ and offer the application for free. However, on fee version is limited by the number of free actions. The application is created for all iOS devices that have version 10+.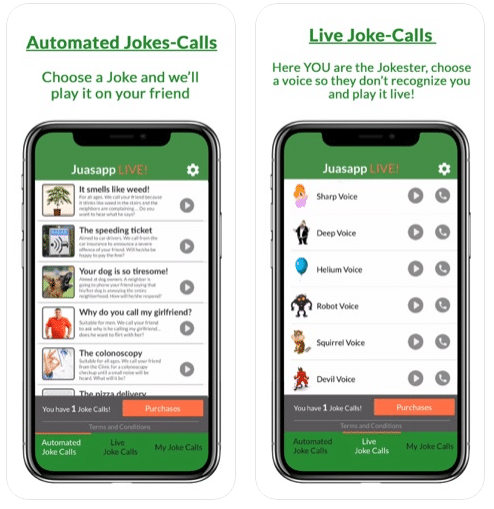 ---
Prank Call Free – Ownage Pranks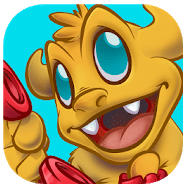 Prank Call Free (phone prank apps for Android category) provides a huge library of ready-to-use scripts. The application also makes it possible to record a conversation with the victim of the rally and share it with one click to social networks. Another important feature: a person can start a talk from a fictitious phone number so that the joker is not tracked. Phone calls go through Wi-Fi, so there is no charge, and all that is needed is a stable Internet connection. The number of available calls for one day is limited, but their number can be expanded in various ways, including free ones. Available for all Android gadgets.
---
#1 Fake Call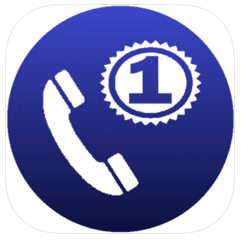 The # 1 Fake Call is the last, but not the worst prank phone call apps for iPhone from the article that offers another interesting set of tools to convincingly draw anyone by phone. A big plus is a friendliest and intuitive interface that provides users and opportunity to understand even the most inexperienced joker at first glance to understand all the intricacies of the upcoming prank. A person has flexible options for customizing the name, photo, and style of the caller's voice. Some predefined photos for the call are available, along with the option to take photos from the camera quickly. Most of the content requires no fee, and a small pack of premium content is available to be purchased for a modest price. This best free prank call app for iPhone and every iOS device user can try it.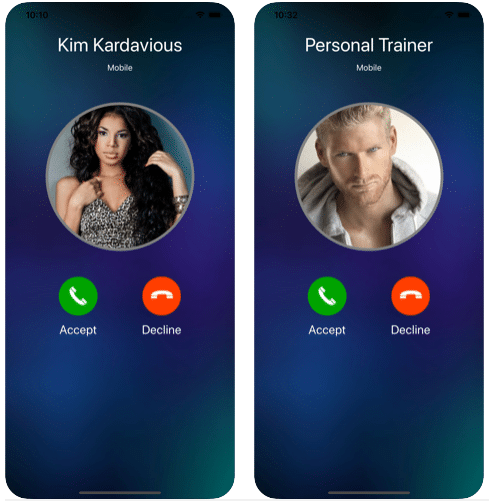 ---
So, what the best prank call app for iPhone or Android? Discover some options from the list to make personal decisions about what to try to joke best friends!