Prayer supports us in every situation. Whatever debate may be about religion, anyone who is willing to let in faith will receive peace of mind and balance with this simple ritual. The only thing is that keeping prayer texts in mind is difficult. And there are many texts on all occasions. Is it worth it to memorize? The controversial path, the meaning of prayer is not this. But carrying texts is not very convenient. Today's traditional ritual can be adapted to the realities of everyday life, and all prayers can be carried with you on your smartphone or tablet. Best prayer apps offer large text catalogs for this purpose. Next, we will talk about the most popular and the best prayer apps 2017 and newer for iPhone and iPad.
Echo Prayer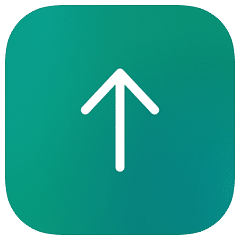 Echo Prayer is a simple and probably the best prayer app for iPhone for every day and for every occasion. This application allows the believer to find inner harmony and satisfaction in any difficult situation and will help the user with this large catalog of general and thematic prayers, as well as a convenient interface and friendly design. The application contains a number of valuable options that make the daily process even more convenient and orderly. We are talking about the function of creating and editing custom prayer lists, quick sending of texts to relatives and friends through all available communication channels, notification of the time of the next prayer and time until the next conversation with God. This best daily prayer app is available to all iOS users.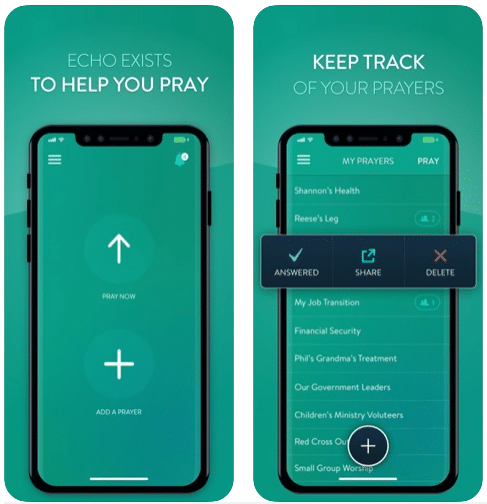 ---
PrayerMate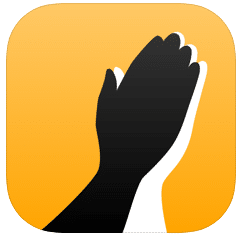 Another high-quality option in every sense from the list of best prayer apps. It will help to survive the difficult moments of a Christian's life, always at hand. The developers introduced a number of tools to make the process as structured, meaningful and convenient as possible. Among the main functions, it is worth noting a convenient calendar to plan prayers, the ability to create groups for communication with relatives and friends, regular alerts about prayers on a schedule, the ability to correspond with other users. The intuitive interface, as well as the ability to download and transfer photos inside the application, deserve special attention. This is a simple and reliable best prayer time app for iPhone and iPad for every day. It is available on all actual versions of iPhone and iPad.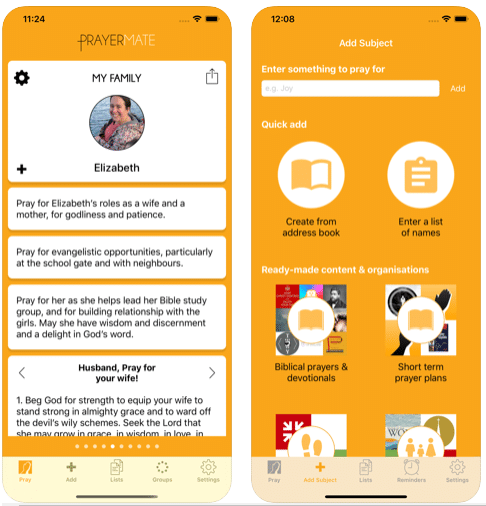 ---
Prayer Prompter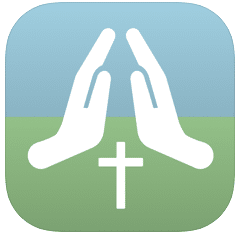 Prayer supports and strengthens a person's strength in difficult moments of life. This best prayer time app allows the user to focus on and reconfigure mental, physical forces, reload communication with the world. This is an important action during the most difficult and crucial moments of life, and proper use serves as a clear impetus to the fateful decisions. Many say that they feel at this moment liberation and concentration, an understanding of reality that allows the believer to look at life from a new, productive level. Keeping the prayers on hand 24/7 will help Prayer Prompter for iOS platforms from the category of apps for prayer requests.
The app includes two sections. One section offers tools for productive meditation. The second section is a catalog of prayers for every taste, which are divided into many categories. These are more than five hundred powerful and useful texts. It is possible to add your own prayers to the list.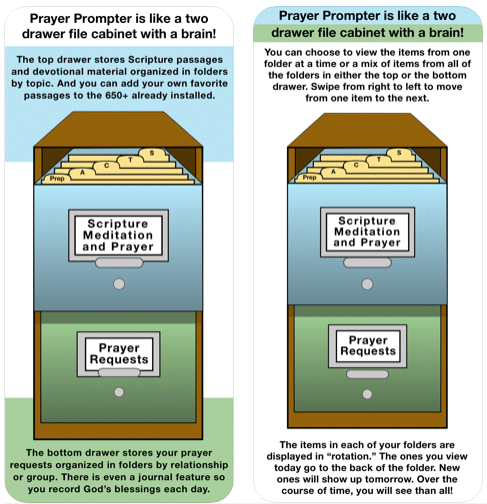 ---
Daily Prayer Guide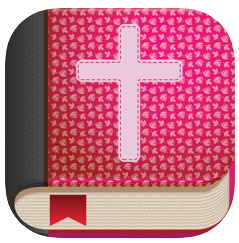 Let's go through the list of prayer apps for iPhone further. We do not know how prayer mechanisms work. But ignorance does not negate the fact that it works. Simple text and faith in the spoken words work wonders, freeing the head from difficulties and inconveniences, opening up new possibilities and horizons in life. Now each user has the opportunity to read prayers for all occasions, holding at hand his iPhone or iPad. It is enough to install the Daily Prayer Guide prayer application and use those texts that are important and needed at any given moment. This daily prayer app (iPhone) has a very simple, pleasant and accessible interface for everyone, which makes daily prayers as convenient as possible. Users can create and store notes, add their own texts, send prayers to social networks and email friends and relatives. In order not to stray from the established order, the developers turned on the daily prayer alert function. Fonts can be customized to make it easier for users to read.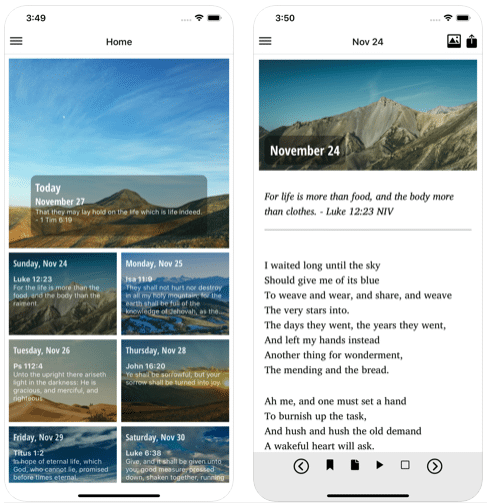 ---
Muslim Pro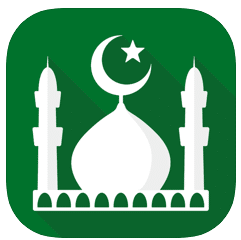 The turn of Islam prayer apps for iPad and iPhone has come. Muslims, too, will not be prevented by a powerful and convenient prayer application for every day, and Muslim Pro can be considered the first and obvious choice for this role. The application has a huge number of features that will help to keep under control the strict religious schedule of the Muslim day.
This prayer times app (iPhone) includes the geolocation option and has a built-in compass with a constant target designator towards Mecca. The time data is updated automatically even when moving, and the user always knows the clear prayer time and receives a notification in advance. A Muslim can leave notes and send information in any convenient way. A number of Koranic songs are available with sound, and the texts are voiced by different people to choose from. This is a convenient solution to be a full-fledged participant in the Muslim world in a fussy present.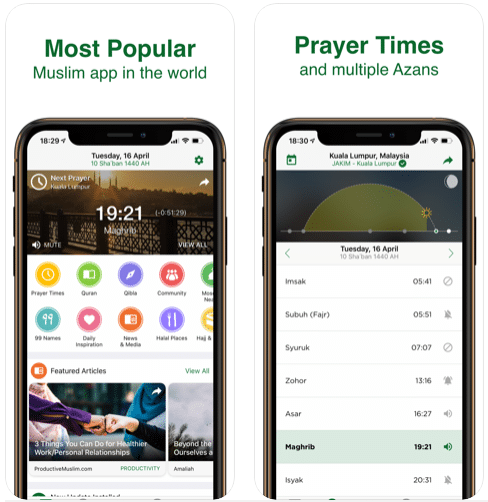 ---
Best Daily Prayers & Blessings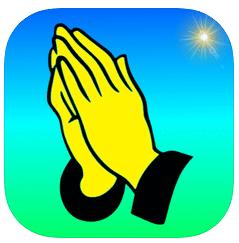 Best Daily Prayers & Devotionals is one of the free prayer apps that come in handy to all Catholics who pray to God every day. It is a convenient tool for praying every day. The user keeps on hand texts that do not need to be kept in mind, and a large catalog of prayers is available for all situations. The user-friendly interface, nice design and readable fonts together make up a good reason why anyone can learn and use the application efficiently. Prayers can be published on all social networks quickly, and the user can also send them to friends in instant messengers and email. A nice addition to every prayer is a nice background image.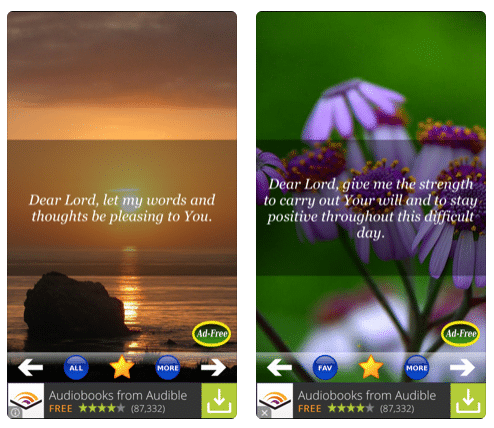 ---
Prayer 2000+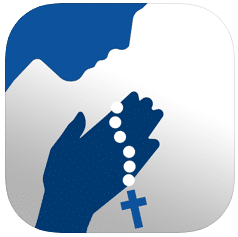 This daily prayer app contains one of the largest repositories of prayers among all the similar options from the list. More than 2,000 prayers will serve as Catholic fuel for every day and every difficult life situation. Here is a cleverly compiled catalog of sacred texts that includes universal everyday prayers and more thematic options. The application is designed very readily, and it can be used by any user. Requires minimal mobile device skills to use it. Several languages ​​of interest are available.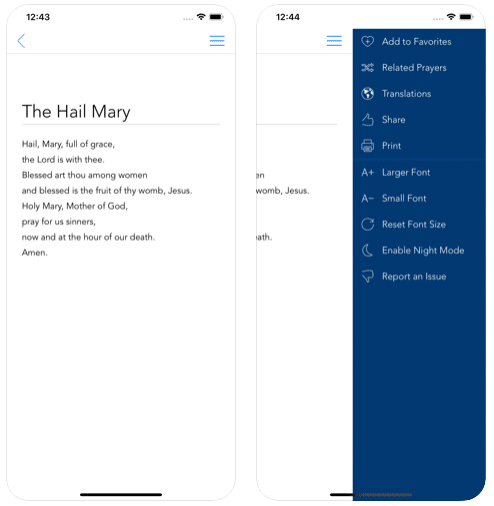 ---
iPieta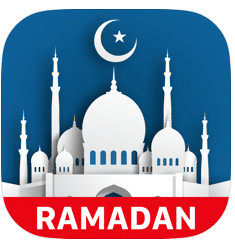 iPieta daily prayer app includes a huge library of religious texts that are useful in different situations. English and Latin texts are available here, and modes for some other popular languages are also included. The developers have implemented several useful tools for working with the catalog, which makes the life of a believer easier. Each user can perform a couple of clicks to search, make notes on texts, add audio recordings. The application is available to all owners of iPhone and iPad.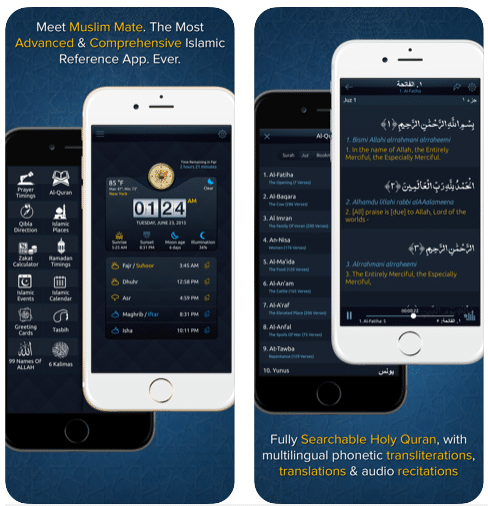 ---
Muslim Mate
Muslim Mate will be appreciated by all the responsible followers of Islam who are looking for a large-scale and convenient thematic application for Muslims. This application provides access to such functions as the exact time of prayer, calculation of directions to Mecca, the full text of the Quran with the ability to search, a calendar of Islamic events and more. The texts contain comprehensive transliterations, translations and sound reading in different languages. Texts with postcards can be sent to relatives and friends from the application using any convenient media channel.
---
Jesus Life Together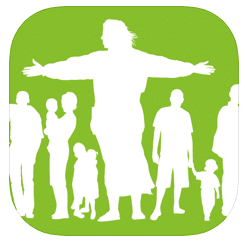 Finally, we offer another useful collection of sacred texts about Jesus and Christianity at the end of the best prayer apps 2019 and earlier list. Users can keep on hand hundreds of prayers for every day, and among the special functions, it is worth noting a diary with regular notifications of daily prayers according to a schedule, as well as additional media content on Christian subjects: audio recordings, books, video clips, informational videos. This is a holistic experience that helps to understand Christianity and fully imbue it. The application is available for Apple Watch, supported by all versions of iPhone and iPad.
---