Monitoring daily human activity can be very useful for improving results and simply optimizing the quality of everyday life. But tracking statistics yourself is problematic in order to make adjustments to the plan in a timely manner. It is for this purpose that additional assistants are a valuable asset.
Apple Watch is a reliable tool for monitoring the vital parameters of the human body, and the user should pay attention to the possibilities of its application in this vein. All that is needed is the right software. App Store offers many options for quality applications, including pedometer in Apple Watch category.
These tools will help to monitor the statistics of steps and routes taken, as well as the physical condition of the human body, the number of calories burned, and so on. So, it is Apple Watch as pedometer. Also, there are numerous additional options that will allow you to set and fulfill goals with the highest quality. This is the right way to stick to your path.
The following best Apple Watch app for counting steps list with brief descriptions of features, features, and benefits.
Pedometer++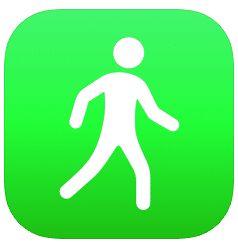 Pedometer ++ provides a fully functional and convenient solution in all respects, which helps to keep the daily activities of a person under control in any situation, so this is the one of the best step counter app for Apple Watch list. The tool supports integration with the Health app and allows a person to record every step taken regardless of conditions, and also tracks distances on the map, calories burned and heart rate. All this is implemented in an extremely convenient and intuitive interface. Detailed reports on physical activity for any observation period are conveniently used for quick adjustment of plans. This is a useful daily purchase that will also come in handy at the gym. The application contains ads in the free version. Buying a paid version of this best step counting app for Apple Watch allows user to disable ads and adds several premium features.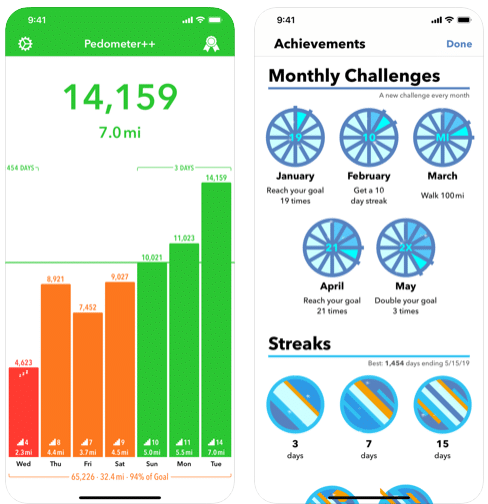 ---
Pacer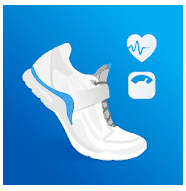 Pacer is another free best app for steps on Apple Watch, which is characterized by full functionality. At the same time, a paid subscription allows the user to expand the capabilities and benefits of using the application even by 101%. But even without this, Pacer is very good, which is confirmed by the positive reviews of thousands of users. In addition, all users of the application make up an interconnected community where everyone can count on the support of other users, along with the ability to publish daily results and achievements in the public domain quickly. A flexible statistics tool provides a detailed squeeze of information for any reporting period to see achievements and goals clearly. Each goal can be registered and stored in the memory of this Apple Watch app to count steps with reminders.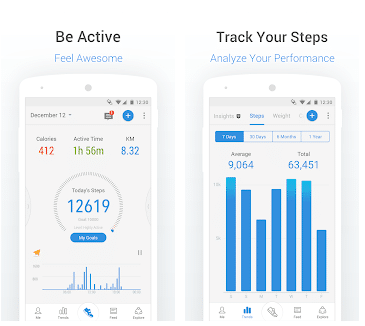 ---
Steps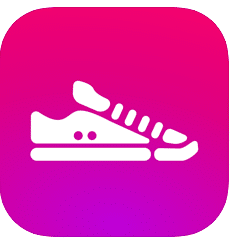 Steps is a full-featured best pedometer app for Apple Watch 4 and other versions with a modern, stylish design. Using this application is a pleasure, but also Steps deserves attention for the abundance of amenities in terms of features. The main idea is presented in the form of an interesting visual solution: the application demonstrates the level of achievement of everyday results visually in the form of the sun, which rises at dawn and falls at sunset. The closer to sunset, the closer to achieving your goals. Setting goals is very flexible, and the application will remind the person about them regularly. That is, there is everything for a person to be motivated in any situation. All required features are included, including a calorie burn counter. This best pedometer app for Apple Watch is free, but the advanced version will cost the user a small price.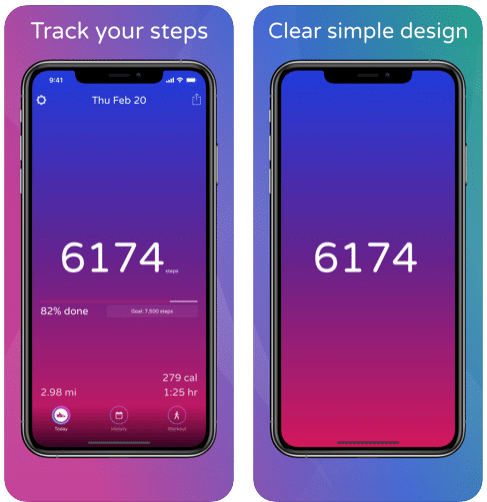 ---
Step It Up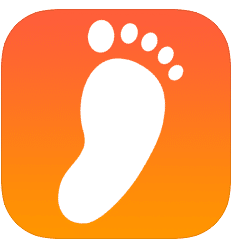 Step It Up is another handy best pedometer app for Apple Watch 3 and other versions. This is a convenient and fully functional solution for every day, which subtly combines the qualities of simplicity, convenience and information. The user receives accurate and comprehensive data on his own achievements and has the ability to flexibly correct them. The application will help a person to follow the set goals, armed with reminders. There is quick access to the step counter, distance measurements on the map, travel routes and so on. Setting the goal is very simple: just indicate the desired result, and the counter will keep up to date about the current progress regarding the given indicators. Integration with third-party applications of this type is available to expand the functionality. The application has no ads.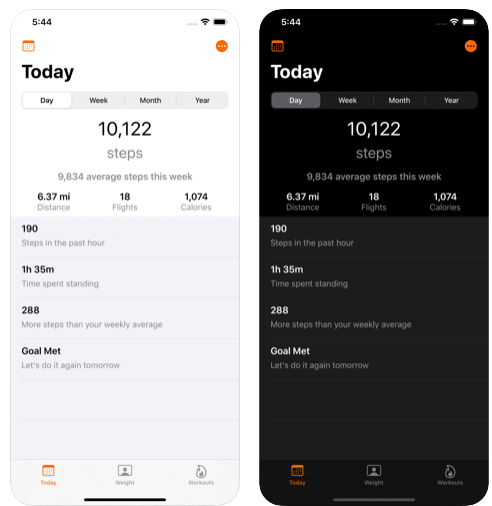 ---
Footsteps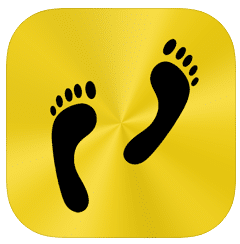 Footsteps are useful for walking or running for all owners of Apple Watch for every day (iOS 10+ version). The developers of this best pedometer for Apple Watch have provided a powerful mechanism for the parameters of human movement and the state of the body, which will help control physical activity and make adjustments in any conditions. Information is collected in the categories of distances, route, number of activities, speed, calories burned, pace frequency and so on. This is an app step counter with powerful functionality for all active life occasions.
Collected data can be sorted, stored and used in many convenient ways with this best Apple Watch pedometer app. The user also has the option to quickly export data on physical activity to social networks, and all friends and relatives can enjoy the results.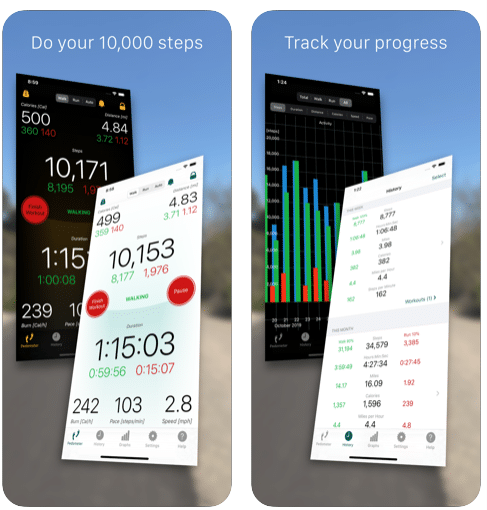 ---
ActivityTracker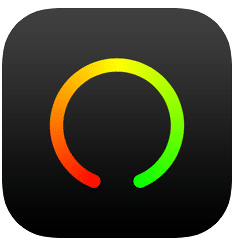 ActivityTracker best pedometer app (Apple Watch) will also help the user keep in front of their eyes all the necessary numbers of physical activity in a convenient way. This app step counter clearly collects information through smart technical implementation and high speed of operation. Data is provided in expanded form, and this helps to effortlessly make adjustments to the daily activity schedule. Statistics can be viewed for any convenient reporting period. The application interface is noted by a wide range of users as convenient and understandable even to a child. Interesting visualizations give the pleasure of everyday use of the application, fonts and numbers are clearly visible in any situation, and application data synchronization is also supported between a smartphone, Apple Watch and Health app. A small additional package of functions can be purchased on a modest one-time fee, but the basic version of this pedometer for Apple Watch 4 is free.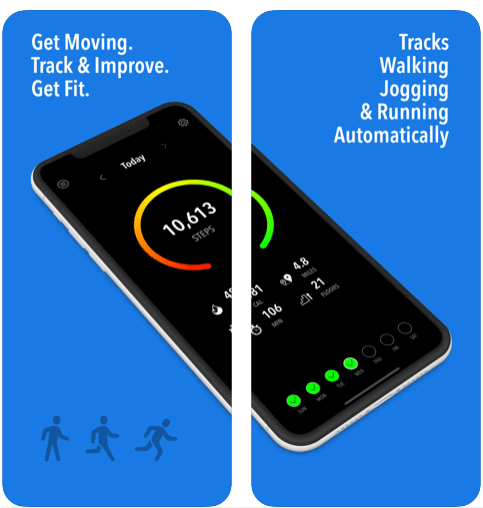 ---
Stepwise Pedometer
Stepwise Pedometer (another best pedometer, Apple Watch) solves all the problems in this category that the user may need to maintain the desired level of physical activity during the day or any other reporting period. Goals can be set freely, and statistics are always available in expanded form for any period of time. Information is constantly updated throughout the day, and the application stimulates the achievement of goals by notifications. This will help to achieve the set indicators evenly throughout the day. Motivational messages are pleasant and sweet like nowhere else. In addition to the step counter, the app offers information about calories, distance traveled, routes and time spent on movement. There is a lot of advertising in this Apple Watch pedometer app, but it can be removed when buying a paid version with a one-time payment.
---
Accupedo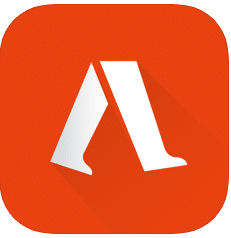 Accupedo pedometer app (Apple Watch) is useful for everyone involved in sports, participating in competitions and monitoring the level of physical activity every day. This is a full-featured solution that goes beyond walking and running. It allows a person to track statistics as well, for example, for cycling, and a powerful technical component eliminates errors in the data collection process. A nice addition is the vibrant graphical interface and the overall user-friendly structure of functions. The user can set daily goals for the number of steps, speed, calorie consumption, activity time for the reporting period, distance traveled. Summary statistics tables are generated within periods from one day to one year. Received statistics for any period can be quickly exported to social networks or by email with this pedometer for Apple Watch.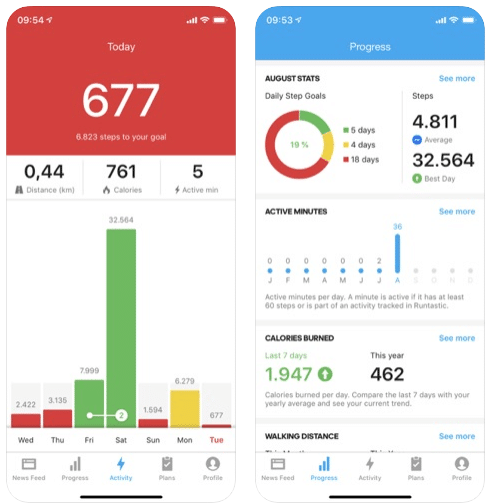 ---
Goals
Goals Apple Watch pedometer is an interesting alternative to all the applications presented above. At the same time, all necessary functions are included in full. The user can set daily goals for the number of steps, time, distance, calories, activity intensity and so on. The application is available for normal walking and running modes, as well as atypical for most options of Nordic walking (with sticks) and a bicycle (for mountain and road conditions separately).
It's easy to track information and results in real-time with such pedometers (Apple Watch). Information is provided on the maximum number of parameters that are displayed informatively in any conditions. Everyday training plans are also available that are designed for beginners, advanced runners, and pros.
---
Track My Steps
Is simplicity the most important selection criterion? Then the last item on the list is the best Apple Watch tool (pedometer). It allows user to automatically track the movement of a person in the statistics output, and it offers a large amount of visual data on the wrist. The interface is very convenient and intuitive. Minimum functional elements provide maximum informational content. The user can set clear goals for any period of time, taking into account any parameter (distance, speed, quantity, intensity and so on). The statistics tool provides a visual comparison of the results of reporting periods with each other. The results can be exported to popular social networks from this pedometer (Apple Watch).
---
Hope these Apple Watch pedometers are suitable for the tasks and results of everyone who checked the text!