They say that 10,000 steps are the average required amount that a person must perform every day to maintain a healthy lifestyle. Whether this is true or not, it is difficult to say in each individual case, but physical activity should be an important part of every person on a regular basis. This is the key to health. Each person should monitor the condition, well-being, and volume of physical activity every day.
How to do it? It's a bad idea to take steps manually. But do not worry about this. Developers offer many cool applications for Android devices. These are applications that are designed to ensure careful accounting of physical activity statistics for each day with the ability to control average values ​​for the reporting period. These are simple, accurate and fully automated solutions for every day. It is enough for the user to keep the smartphone at hand all the time.
Next, we suggest choosing the best option to taste from among the best app step counter for the Android platform.
Google Fit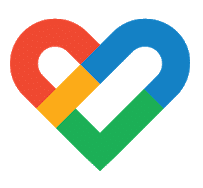 Let's start with the optional basics which are great in all aspects. Google offers a multifunctional solution that almost everyone wants to stop at a glance. This is an application that helps a person track movement in any category, including walking, running and cycling. The user can set daily goals and monitor progress through a very large-scale and capacious statistics tool. An important feature of the application is a wide range of integration options with similar applications and devices, including many different smartwatches and bracelets. Statistics are displayed not only on gadgets but also in the web version on a computer.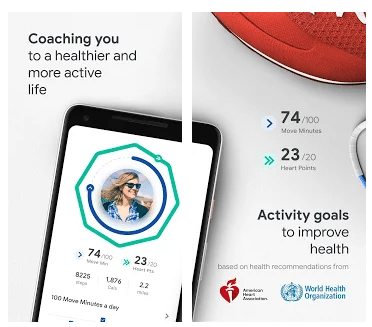 ---
Pacer Pedometer & Weight Loss Coach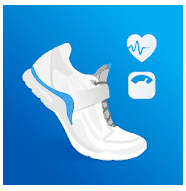 This application is considered one of the most popular in its category. One of the key reasons for success is the user-friendly design and user interface, which provide information, visibility and just the convenience of everyday work with integrated functions. All statistics are presented clearly and in detail for any given period. At the same time, there are a lot of information parameters, and the user can adjust the nutrition and the amount of physical activity for a day or other reporting period very accurately. The application allows users to form support groups that are designed to interact and actively help each other in the process of completing tasks. An important value from a technological point of view is the low battery consumption. Four different pedometer modes are also available. The paid version includes several additional features, and the user can completely do without them.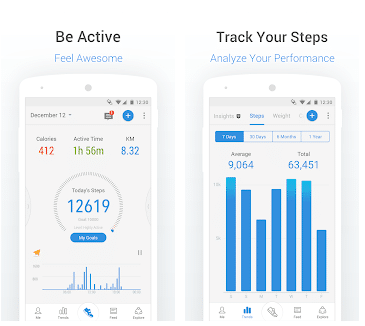 ---
Runkeeper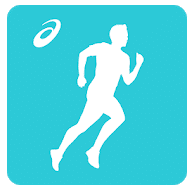 This application is a recognized old-timer in this category. It is old does not mean bad, and Rankipper performs all functions along with other options from the list. Moreover, developers continue to support the application, and updates come out from time to time.
In general, this is a simple and understandable tool for tracking data on a person's physical activity, which clearly calculates the number of steps taken per day. Also, users can effectively adapt the application to track other physical activities.
The application also includes a goal-setting tool for any period with reminders, sound signals, integration with music streaming services and other similar solutions for physical activities data exchange.
---
Walk with Map My Walk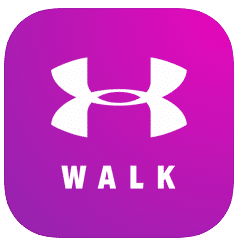 This application allows a person to compile and store the route of each walk and race with the issuance of detailed statistics. It helps to find new ways to carry out workouts, create new driving routes, share achievements with other users, and so on. This is an application that millions of users around the world are choosing. A very large set of tools for controlling physical activities of any type is available here, and this tool is suitable for those who need information outside the categories of walking and running. A wide range of applications for mutual integration is also available, which can expand the quality of statistics collection. Leaderboards will allow you to control and improve results, and information about each training session can be exported quickly to any available social networks.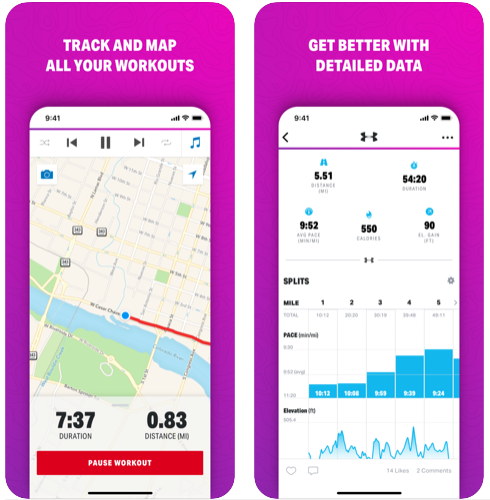 ---
Zombies, Run!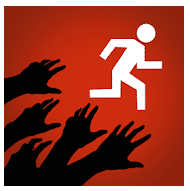 The application offers all the same functions as in most other options from this category. However, the funny concept attracts a lot of attention, and the user has the opportunity to listen to the story during physical activities. The application offers many ways to motivate the user and make him forget about fatigue if the norm is not met. Among the technical values ​​of the application, it is worth noting detailed statistics, full compatibility with Google Wear OS, the ability to export activity results.
---
Runtastic Steps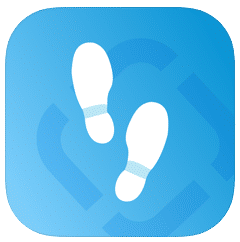 Another powerful tool for Android device users. The application allows the user to keep in mind the detailed statistics of physical activities of various types for each day, which allows you to make adjustments and improve the quality of everyday work on yourself. It provides the opportunity to clearly set the scope and objectives, then to keep under control and bring them to the end. Each user can boast of the achieved results on social networks thanks to the quick export function. For an additional fee, the user can unlock several useful features, including individual training plans for all occasions.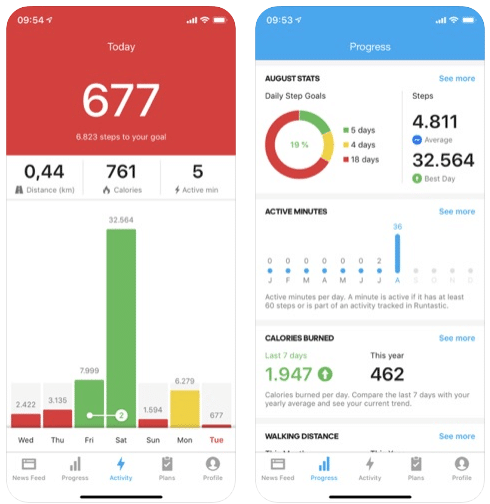 ---
Noom Walk Pedometer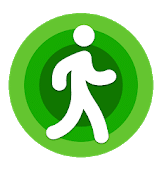 A very convenient and fully functional application that deserves a place of honor in this list. It is impressive due to its friendly and intuitive interface, as well as a large set of functions. The steps are counted in any conditions with high accuracy, and the user has the ability to clearly control the statistics of physical activities for each day. Low battery technology is also implemented here, and the user can also quickly integrate data with popular social networks.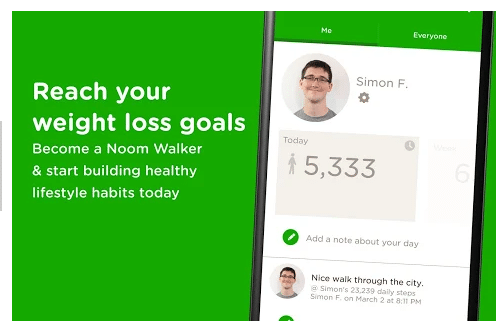 ---
Argus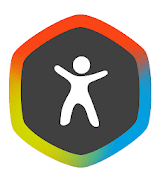 And what about the idea to go a little further than just install an app step counter for Android? Argus offers full-blown features to control everyday health and well-being, including a calorie counter. A large base of theory on training various types (including video tutorials) and a barcode scanner for products are available here to check their calorie content and other parameters. This is a good way to begin the path to health and a slim figure for all beginners every day.
---
ViewRanger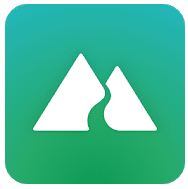 This is not just an app step counter for Android. This application provides the user with valuable features for tourism. Here is a huge catalog of trails for hiking in all corners of the planet. All routes are ranked by distance and degree of difficulty, which allows you to choose suitable routes. Among the additional functions, the developers offer useful guides for navigation in the open area with the integration of augmented reality elements. The user's movement is displayed in real-time using GPS tracking, and detailed statistics on the route traveled can be studied at any convenient time.
---
Leap Fitness Step Counter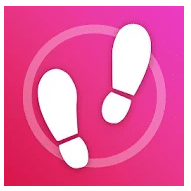 Let's end the list with the Leap Fitness Step Counter. This is one of the best, simplest, convenient and user-friendly applications from among the best app steps counter for Android. A minimalistic design is implemented here that does not distract the user's attention from the main thing. The interface is clear at first glance, and everyone can easily focus on the results. Detailed statistics on physical activity reports are also provided in a very accessible way. If necessary, the user can safely store data using the backup function for Google Drive. The free version contains ads, and users can turn it off by purchasing the premium version for a small fee.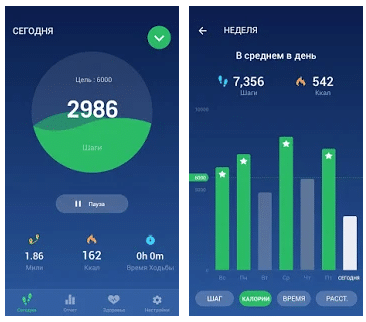 ---