Imagine a situation where you need to spell out or keep a speech of a person without cuts. Writing after a person does not always have a way out, and we resort to the help of a voice recorder. How to record voice to text after this? If you try to hear the spoken, a lot of time will be spent. And it is not always possible to guarantee the quality of the handmade result. In such situations, instruments that transform a recorded voice into text will come to the rescue. Let's see talk to text apps for android free (+iOS).
Speech to text apps for android and iOS free
The solution to the problem is very simple today. A person records the voice on the voice recorder of a smartphone, and in the same place can decipher the words. Voice recognition applications are used for this. Some of them understand only certain words and phrases, others are high-tech, full-featured finds that are able to save the situation even when working with very poor-quality records.
A number of quality talk to text apps for android free. There's also some iOS free tools too. Next, we consider the highest quality and popular free solutions in this category. Let's go through apps to translate voice to text right now.
Google Assistant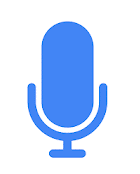 Google sets a high level of quality and diversity in the technological world so it would be strange if they lost sight of this area. This is the first free voice to text app for android phone we need to note. Google Assistant is not an application for digitizing voice in the usual sense of the word. The scope of its activities is more global, but the program copes with this narrow task perfectly.
If you need to recognize a voice in a note or work through any small recording quickly, Google Assistant will help you do it quickly and conveniently. Be sure that this program will not let you down in urgent situations. Specialized applications are better suited for large-scale work in this case. iOS version is available too.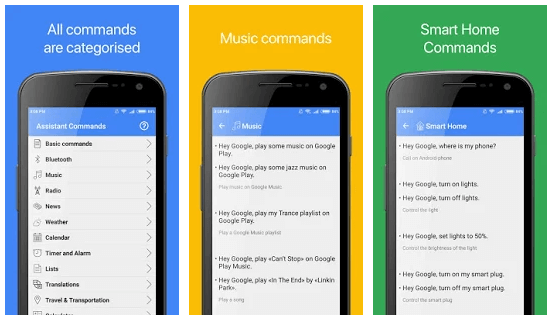 ---
Speechnotes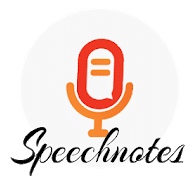 Speechnotes is another talk to text app for android phones on the generous functional base of Google. At the same time, this is a full-format solution for everyday tasks of any complexity and scale, which is convenient to use in any situation.
A big advantage of this talking text message app for android is usability and clear positioning of the application's goals. It is a simple and understandable tool for each person to transcribe speech. Statistics show that it recognizes exactly 90% of speech on average. This application also contains a number of useful functional elements for the best user experience: automatic capitalization of the letters, saving the received document, fast sending, printing or saving to Google Drive / computer.
All ingenious is simple and affordable in this free voice to text app!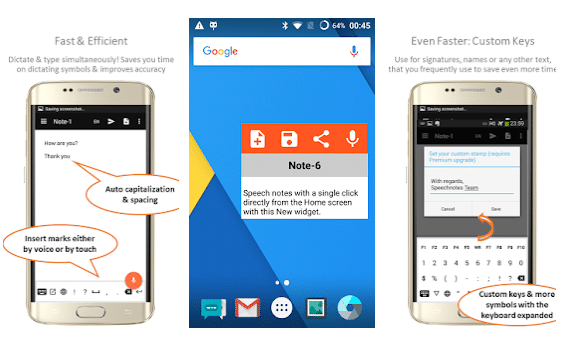 ---
Voice Notes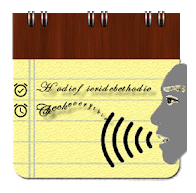 Here we have another best app for talk to text for quick notes that will be useful to you in the field conditions. You record the voice, recognize it and create notes. The application allows you to categorize the received texts to keep your thoughts and current affairs under control. The user can also synchronize with calendar applications and create alerts.
Users appreciate the simple interface of this talking text message app, which is clear at first glance. Among the valuable features worth noting the ability to record with the screen of the smartphone, as well as access to 119 languages ​​of the world. Requires Google voice search, and is available only for Android-based devices.
This is another one free talk to text app for android; there is a premium version with additional support from developers that most users will not need.
---
SpeechTexter – Speech to Text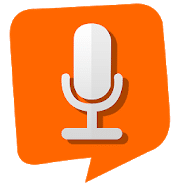 Texting is much more popular than speaking in 2019. Therefore, we often turn to messengers and keyboards. Not necessarily in 100% of cases. But sometimes there is a clear need to send a message to someone. And the hands are busy with something. Or the situation is unfavorable for manual input. And in this case, SpeechTexter comes to help. It is probably the best talk to text app for Android.
Using the internal interface of Google, it is possible to write messages to other people, create notes, dictate emails and messages on social networks. SpeechTexter is characterized by a very high accuracy rate of at least 95%. The application recognizes 60 languages. There are flexible options for customization.
A special advantage of this Android app talk to text tool is the ability to work offline. The speed decreases in this case, so if you have fast Internet, everything will work much more quickly.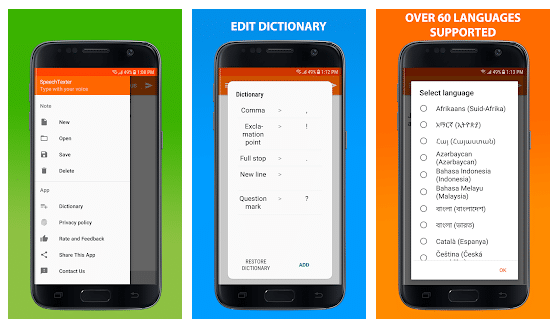 ---
Braina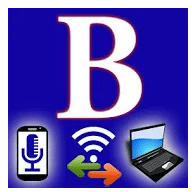 Braina is more than app for talk to text. This is a full-fledged artificial intelligence that is suitable for large-scale decoding tasks. It will provide tremendous benefits if you need to work with specialized terminology (for example, related to medicine or scientific disciplines). Brain has a convenient learning system, and you can update the program with new terms flexibly.
Generally speaking, the application works with 100+ languages: maybe the best voice to text message app for Android and iOS of its kind. It has a number of convenient features for working with texts (use convenient dictation commands for deleting, tabbing, and typing). A free version is available with a limited functionality, along with a one-year subscription or a full unlimited version.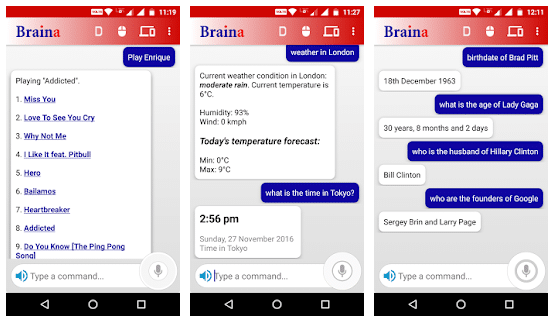 ---
Voice Notes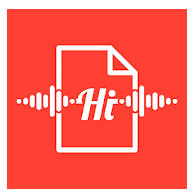 This app is aimed at the convenience of everyday use, if you need to regularly turn voice messages into text. In this sense, Voice Text is the best voice to text message app for Android. Each element of the design and interface tells the user about it, you just have to take a look.
The mechanics of using Voice Text is simple: you press big button then record voice and it turns into text. At the same time, there are several features that make this application particularly convenient.
We are talking about the ability to make quick phone calls from the application, play the received texts, the availability of voice commands for work, a flexible and convenient interface for editing a user dictionary.
This is voice to text app for Android phones (available in Google Play). It is better to have access to the Internet in order to use the opportunities of Voice Text to the full.
---
TalkBox Voice Messenger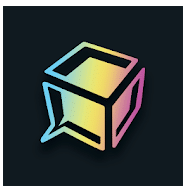 TalkBox Voice Messenger has a specific purpose in this article. But this does not mean that it will be useless to you.
We are talking about best talk to text messaging app. That is, it is a single space where participants can dictate messages by voice and send them as text after conversion. Users note that voice processing is very powerful. The talk to text application spends some time to work out to give a high-quality and accurate result.
What's remarkable about the TalkBox Voice Messenger too? Several features will please the user especially strongly. We are talking in this case about the opportunity to save voice and text history in chats. This is the first point. There are also flexible settings for the interface and customization for your mood, the ability to synchronize with iPods and availability of use of 9 chats at the same time.
This is probably the best voice to text message app for Android and iOS in its niche.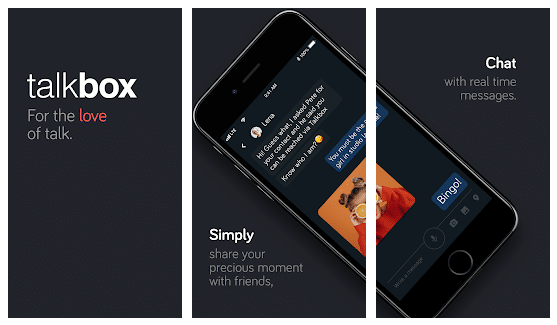 ---
Speak – Text To Speech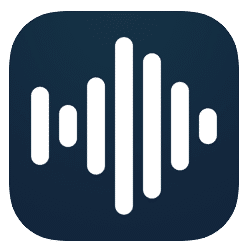 This is a simple talking text message app created to reduce everyday processes for people who do not like to type anything. This is iOS app voice to text tool only. Speak – Text To Speck has a simple interface and functional database that allow you to record a voice and translate it into text very quickly. Simplicity and grace please the eye and does not distract from the main task at the same time.
Speak – Text To Speck contains an integrated speech converter and is characterized by a high degree of recognizability even in uncomfortable recording conditions. Be sure that your words, phrases, and sentences will be recognized and arranged in the text very accurately. We guarantee a minimum of edits after making the text.
Here you can also adjust the volume and timbre of the voice to capture the voice as better as possible. If necessary, you can select the desired language from the huge list. Even many accents of common languages ​​are available here.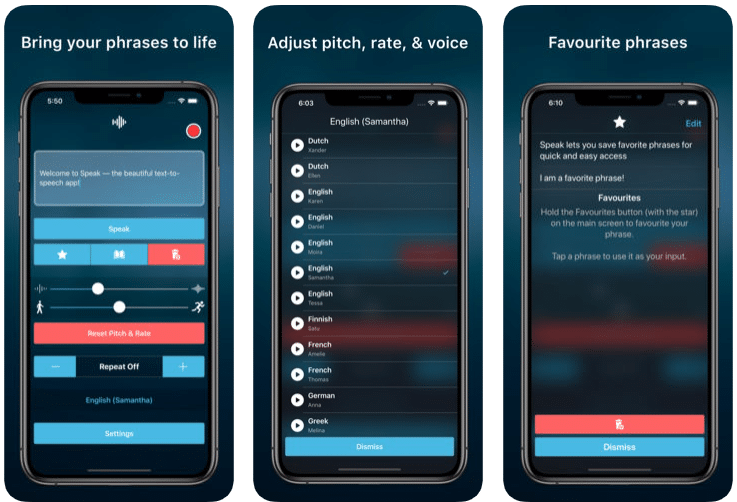 ---
Voice Dictation Free
A simple and functional talking text message app for everyday use via popular channels. Free Voice Dictation allows you to record voice, convert it with text with high accuracy and quickly send through the channel of communication you need. Users can work with Facebook, Twitter, Email and so on.
The main feature of the interface and functions is minimalism. It does not find anything that distracts from the main task. Several nice additions expand functionality intelligently. For example, a user can work with Apple's smartphones, tablets, and players without restrictions. (Voice Dictation Free is iOS app voice to text exclusive.)
Here is also implemented a convenient keyboard for quick editing text. But the recognition is very accurate and you don't have to use it too often. The most important: you can download this talk to text app for free and it does not require a subscription and has no restrictions on the amount of text.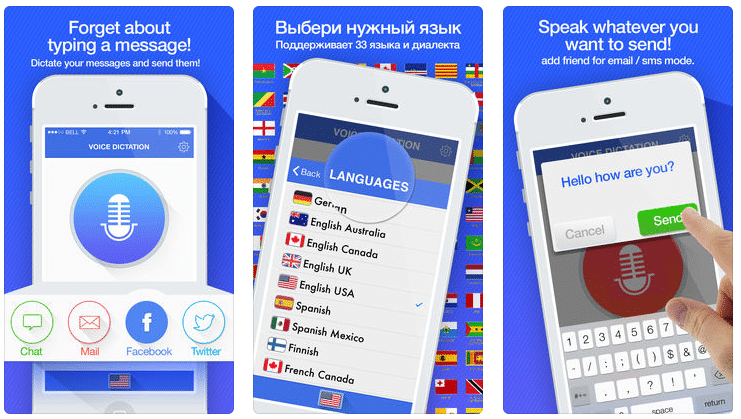 ---