Music and singing occupy a very large part of our lives. Almost all people sing, at least badly and alone. Many people set the goal to learn this, or want to be able to sing their favorite songs at a convenient time and in a convenient place. No matter how, a good moment and the company decide everything.
What is needed to practice singing? The ability to hear your voice and adjust it. Teacher help is important, but the first steps allow to do it yourself. Also, the practice for every day has not been canceled. What is needed in order to sing anywhere and anytime? Karaoke! Both problems will help solve best singing apps for Android and iOS.
The best free singing apps for iPhone and Android phones are listed below.
Voice Recorder App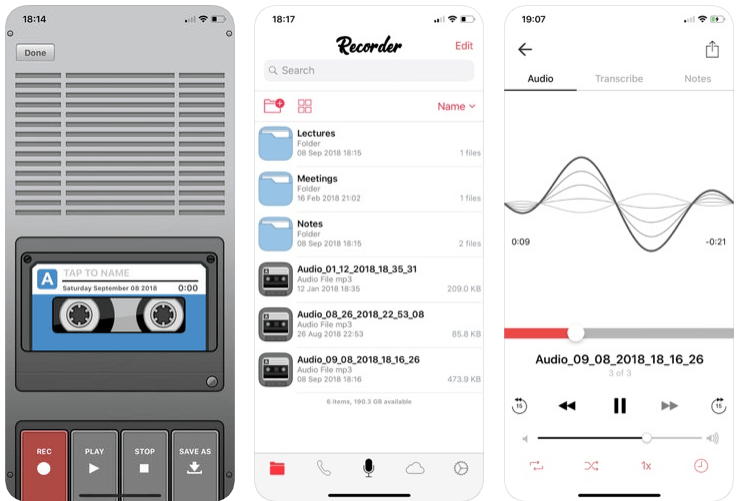 Let's start with special singing app for Android and iOS: voice recording programs. If necessary, the user can use standard gadget tools. The idea is that a person is better off adjusting his singing when he hears a voice from the side. To make this possible, singing must be recorded. And a quality voice recorder will help.
A simple tool will allow a person to understand the harmony, compare it with the desired result, save the results of progress in the learning process. The application should be simple and effective. A user-friendly interface and a minimum of functions, each of which is located in plain sight, are a decisive factor. It is also useful to be able to forward notes quickly.
We offer two good singing apps for free from this category. Each of them corresponds to the parameters listed above.
---
Smule
Smule is a full-featured singing app for Android and iOS for practicing singing. This is a powerful, thoughtful and free tool of working with vocal and simply having fun. It is available to all Android and iOS users.
This one from the category of free singing apps for Android and iOS allows to sing karaoke everywhere and always. The catalog includes countless songs for every taste; options are available for solo, duet, a-drop singing, singing with your favorite singers, and so on. The music catalog is updated every day.
The user has the opportunity to train his voice and achieve professional sound through the technical aspects of the application. If necessary, he can adjust the tone of the recording and create a funny music video with visual effects, text captions and so on. Users can post the result on an internal platform where all the singers share their talents.
---
Voice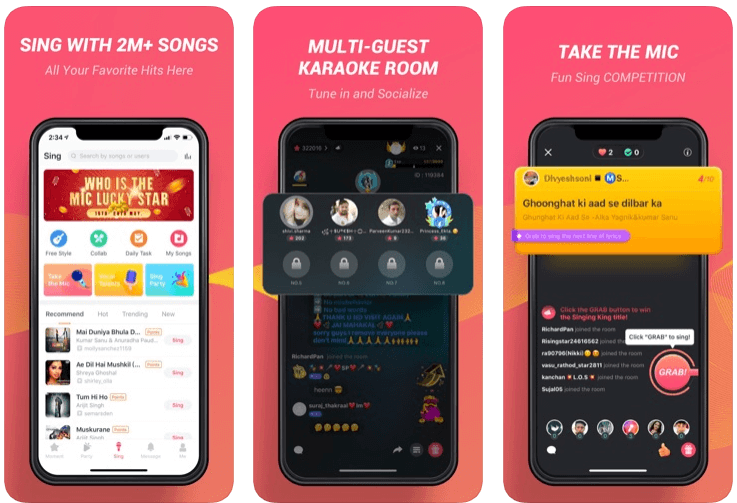 Let's go through the list of singing apps for free to download. Voice is the official app of the popular vocal TV franchise. It is available to all users of gadgets based on Android and iOS. It is totally free.
Voice is one of the best voice recorder app for singing, and it offers an extensive collection of artist voices. The user can record vocals using any voice from the catalog. A game element is implemented here. The more the user sings and records the voice, the more voices become available. Updates to songs and voices are added every day. A standard karaoke option with the ability to broadcast and export recordings is also available. In addition to the voices of the show's participants, the user can try extra sound effects.
---
7 Minute Vocal Warm-Up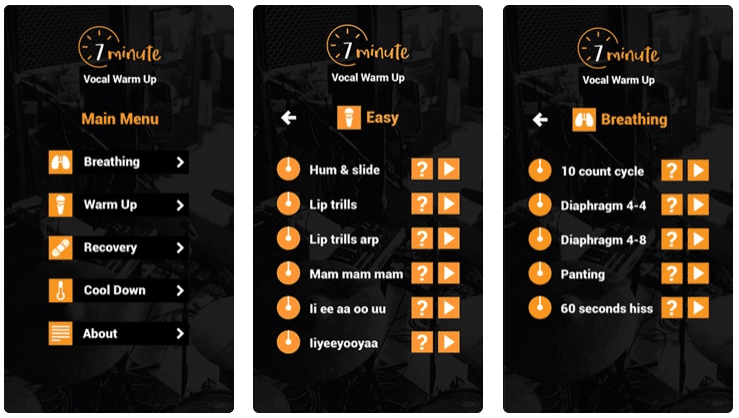 Let's go away for a minute from the best singing apps for Android and iPhone to check a more professional voice tool. Singing decides everything in terms of the quality of singing before the concert, as the voice cannot give a result from scratch and without preparation. This also applies to voice actors, broadcasters on radio and TV.
Simple singing exercises allow singer to hit the notes and maintain the tone of your voice at the right level. This app offers a flexible set of simple practices and tasks that will help prepare your voice for singing. "7 Minute Vocal Warm Up" is developed by a professional for a wide range of users.
The basic version contains everything the user needs to train the voice. The pro version has expanded the instrumentation of chanting tools and costs some money. If the app is used regularly, it is worth considering the prospect of buying the full version. This is a great additional tool for best music app for singing category.
---
Yokee
Yokee is another very cool singing app and probably the best app for singing. The whole world can see new talent, and a huge library of songs will help in achieving this goal. Usability provides a great value to the application with a convenient catalog of songs by genre and other categories. Finding an interesting song to perform is simple, just a few clicks and a minimum of time spent. Access to content is opened gradually through a credit system. The user of this best app for recording singing iPhone and Android phones can record only one song at the beginning to open other options further. A paid subscription is also available, which provides the full user experience.
The karaoke interface of this best app for singing song is very simple, convenient and attractive, and the biggest plus is the high quality of the recorded voice. The completed record can be sent to social networks, or share it with the community of the app.
---
SingPlay Karaoke Your MP3s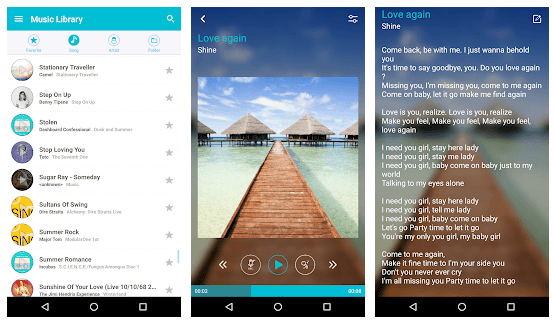 This is the app that makes it real to sing karaoke with the user's favorite songs from the library! Just download the application and MP3 tracks from the gallery. A karaoke file will be created automatically, and everything will be ready for singing. The result can be recorded, saved and sent to friends in any convenient way. Just press the record button to do this. App's interface is simple and convenient in general. A set of settings for different tasks is available. The user can sing along with vocals or independently, adjust the sound volume, tempo, and measure, select a small part of the song for recording, and so on. SingPlay Karaoke Your MP3s are available for all Android users; this singing app for iPhone is not ready yet.
---
Thanks, hope you'll find your best free singing apps for iPhone and Android from this list!