Karaoke is known as one of the most enjoyable ways to spend time in good company. Who but friends and relatives will appreciate unprofessional vocal talents, is not it? The reasonable thing is that an unobtrusive atmosphere reigns. Today, professional equipment is not needed. Everything is available on a mobile phone or tablet. It is enough to install an application to sing or record a voice to music, then to share the world with this or improve the singer's vocal skills. Which application to choose? Fortunately, the choice is very large, and a lot of best karaoke app for iPhone and Android options are worthy of everyone's attention. But so that no one wastes extra time, we did a little research and collected the options.
Sing! Smule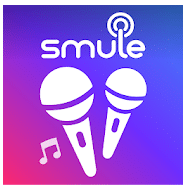 This best karaoke app for Android and iOS is considered one of the most famous between others. The most accurate proof of this is the many downloads and positive feedback from owners of the mobile gadgets of both platforms. Yes, this application is loved by both Android users and owners of iPhones and iPads.
A person installs this option, and after which he gets access to a huge library of tracks. Authorization is available through social networks. Then the person can show his vocals. Several options for singing from the start will be available. All songs are conditionally divided into English and local hits. That is, the last category adapts to the needs of the person in all corners of the planet.
Recommendations on preferences are presented here to help the person choose a song to sing quickly. The interface is maximally convenient and intuitive. Text is displayed during song playback, and everyone can pause it at any time. Additional filters for voice modulation are also presented to try and regularly use. The music catalog covers all popular genres.
---
Yokee: Karaoke Sing and record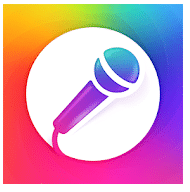 Another perfect best karaoke app for iPad and other devices. It can help to save the vocal + sound after singing. There is also a colossal library of song tracks with words that covers many popular artists and groups in different genres of music. Each person will discover something to their liking. A useful recommendation system allows a person to choose tracks according to his general preferences and mood at any given time. If necessary, a person can use the search and get any track in a couple of clicks. A user-friendly interface allows everyone to understand all the nuances quickly. It is important to note that the sound quality here is very high, which distinguishes this application from most of the bad and just "normal" apps. The recorded track can be quickly exported to all popular social networks. Share the hard work with the whole planet!
---
Karaoke Anywhere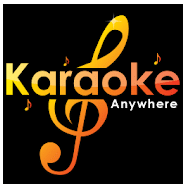 This best karaoke app for iPad and any other popular mobile device is a simple and reliable way to sing a song and record a voice for any custom purpose. Each application owner (it is completely free without restrictions) has the opportunity to use a huge database of tracks for every taste, which covers the interests of literally any person on the planet. Situations, when a person has to be content with something not very interesting, will not. Each track can be recorded and quickly sent to social networks for review by friends. Also, the recorded track can be saved on a mobile device, for example, to listen again and understand what improvements to vocals should be made. The catalog of songs is constantly updated. Karaoke Anywhere is available for all major platforms, and it is characterized by the maximum simplicity of settings, as well as friendly navigation.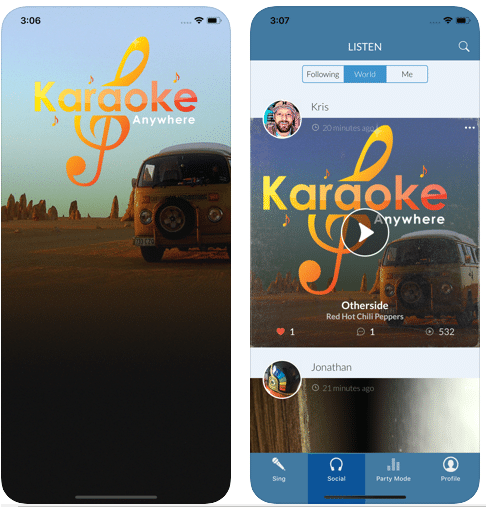 ---
SingSnap Karaoke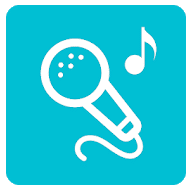 Who wants to sing their favorite song alone with friends everywhere? Forget the problem if the desired track is not presented in the library. This tool allows each person to convert any track into a special file. Just load the track and the vocals will be deleted for further singing. A sung song can be saved and quickly sent via e-mail or published on social networks. So, a user just needs a couple of clicks to the whole world to see his talents. The interface is totally friendly for everyone, and the user at a glance will understand all the available functions. Additional tools are also presented here; this is everything that will turn the application into a useful tool for independent learning and improving vocals. The sound can be tuned very finely with this best app for singing song.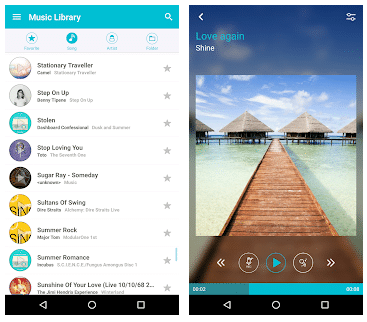 ---
MagicSing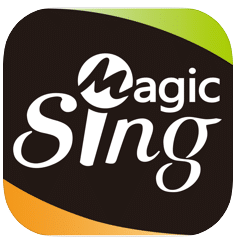 No introduction: another best app for karaoke singing that is beloved by a large audience of amateur singers from everywhere. More than 1,000,000 users from planet Earth sing, record voice with their favorite tracks and share the vocal skills with the world using simple, but useful and extra-quality tools of this application. Content and feature management tools are very simple and intuitive. Use the search and find the desired track in a few clicks from a huge library is not difficult for anyone. By the way, there are more than 200,000 tracks in different genres and in different languages, and the library gets updated every day and expanded to satisfy very different tastes of different users. A nice addition is an option of demonstrating notes, as well as the opportunity to edit the background effects of the track to the personal requests of the singer. The free mode is somewhat limited in features, but everyone can get paid subscriptions (not so expensive).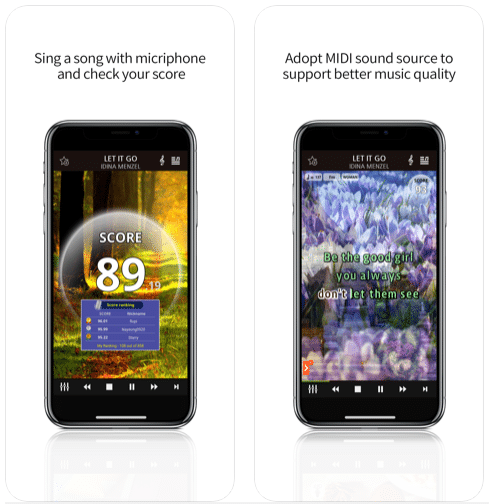 ---
Musixmatch Lyrics Finder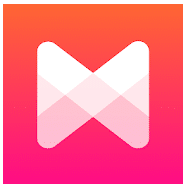 We continue to review the best applications of this kind. This best karaoke recording app for Android and iPhone and iPad provides a very convenient user experience in every respect. The main emphasis is on the song lyrics library, which is epically huge. Here are lyrics of all genres from artists and bands from all over the world, so the audience is wide. And the content with the interface is high-quality, and nice reviews by singers are confirmation of this. Voice can be recorded on the track and listen. The record can be sent to social networks or by email so that friends appreciate the efforts. An important aspect of the success of this development is attention to detail and respect for the app's owner. Each person will receive help if necessary.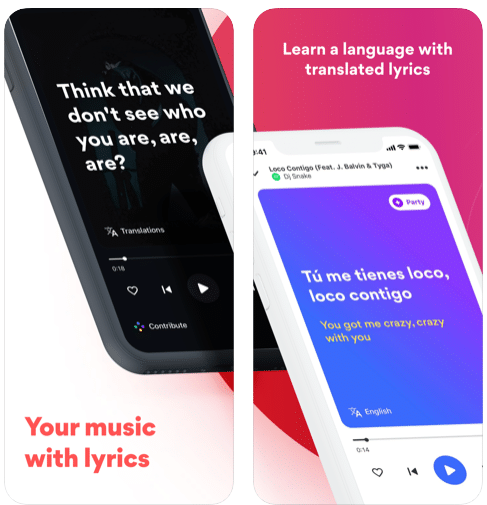 ---
KaraFun – Karaoke & Singing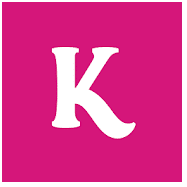 Does anyone need more? No problem, here's another one best karaoke sing and record app for Android and iOS. This application offers tens of thousands of tracks for every taste, which can be sung and recorded without restrictions. A person can save the recorded track, listen to it at any time and send it by e-mail, or publish it on social networks with a couple of clicks. Important features of the application, which qualitatively distinguish it from the crowd of competitors, are compatible with AirPlay and the ability to use the application without access to the Internet. The song catalog is constantly updated, and the developers are constantly working to improve the user experience and eliminate errors within the application. And by connecting to the TV, a person gets a full experience of singing. It is worth a try! This best app for karaoke recording is available for most modern devices based on Android, as well as any new iPhones and iPads.
---
Karaoke For Kids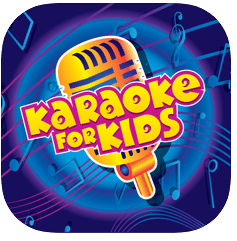 All the best for the kids! Therefore, we will not forget to mention this best karaoke app for kids. Get ready for the noise, but the joy on the faces of the children is worth it. This application offers a large catalog of songs that will appeal to all kids. It has a large library that is constantly updated. There are also many useful features, including the ability to record vocals and subsequent publication of the sung track on social networks through quick export. Children can easily figure out a convenient and intuitive interface. Also, each user can monitor the activity of friends in the application, like their content and comment. Perhaps, not only children will like it.

---
WeSing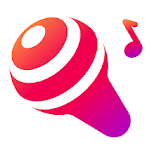 Let's go with the karaoke songs apps for Android further. WeSing has very high marks in Google Play in its category and therefore deserves a place in this list. This one is the best tool of its kind that combines simplicity, functionality and technical excellence in perfect proportion. A large number of functions and capabilities are implemented here, but people at the same time get perfectly understandable navigation. Among the unique features, it is worth noting the option of recording videos with friends, where the user can sing together. All videos and audio can be recorded, of course, to share them later on social networks. All tracks can be published in the application and discussed in the comments. Also, voice editing functions using modulation effects are implemented here. That is, everyone can change and improve the voice, giving it a completely new and unexpected shade.
---
Midifun Karaoke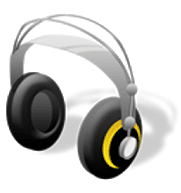 And one more simple, but reliable in all senses app for karaoke songs, which will appeal to all undemanding users who like such entertainment. Here, the necessary minimum of functions is implemented, which is enough to train vocal skills, have fun and even record a voice for the track, so that later each person can save, listen and publish somewhere on social networks. The quick export function allows everyone to perform the last specified action in a couple of clicks. Share the talents with the world using this app is very simple, in a word. Everyone can make a choice from a large library of tracks, along with the option of custom audio downloads, with this app for recording songs with karaoke. The ascetic design is not distracting and not annoying but looks quite organic.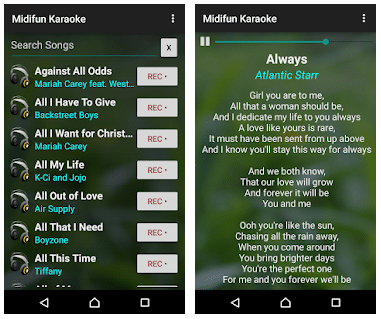 ---
Best karaoke recording app for Android
This list contains several Google Play exclusives. At the same time, unique applications for iPhones in this category can also be found, as well as multi-platform solutions. That is, everyone can easily find an option to his liking, even if the application in question is not available for his platform. There are many alternatives. For example, try to find Indian apps. It is pure fun.
Conclusion
All the offers from the list deserve a place in the phone or tablet memory. However, each of them has distinctive functional features, a different level of user experience and differences in design. This means that the choice must be made individually. Also, do not forget that there are a lot of worthy applications in this category, and users will easily find good options for Android and iOS outside this list if they wish. Probably, you'll find the best karaoke app for kannada songs. We only save your time.