What is karaoke?
This is a way of entertainment in which anyone can sing popular songs to the finished accompaniment, reading its text from the TV, displayed synchronously with the melody. The first specialized machine was invented in Japan in 1970. In addition to "having fun" goals, everyone can also practice vocals with karaoke in practice. Especially if it is real to record a voice track with music for subsequent analysis.
A person can practice karaoke without reference to stationary equipment. Today, many applications are available that allow everyone to sing every time and everywhere. And some make it real to connect to external devices if necessary. The karaoke app (download for Android and iOS) solutions in this category are presented in this article.
Sing! Karaoke by Smule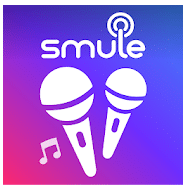 We present to all interested people offline karaoke app for Android and iOS that deserve attention in each list of the greatest. This is a full-fledged tool for performing and recording any songs. Each person can listen to the saved recordings and send them by any available communication channels to friends. The catalog of music is very large, and it surpasses all analogs. At the same time, music is structured in all popular genres, from children's songs to hard rock. New arrivals become available constantly. If desired, the user can sing in pair with friend and record the result. Moreover, it is real to record a voice in turn. Also, this good karaoke app for Android and iPhone implements a platform for communication, exchange of views and recorded tracks. Everyone can receive achievements by fulfilling certain conditions. The voice in each recorded song can be enhanced with automatic tuning tools.
---
Yokee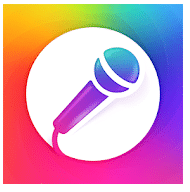 Another app for karaoke (download by the links below) that deserves top priority. It implements a number of amenities similar to the previous application, and the main differences are in the interface and design. They are just as comfortable, but it all depends on the individual tastes of each person.
As for the features, there is also an outstanding selection of songs for everyone. All the music here is carefully structured, and finding any track in a few clicks is not difficult. A person can sing Christmas classics, rock, dance hits, rap and much more. It is free, but an important system of the domestic economy is the credits. A certain number of credits allows everyone to play one track. Credits' amount is gradually growing, but if the soul orders to sing a lot and immediately, then each person can buy credits for unlimited access.
To use this karaoke maker app for Android and iOS authorization is required. Fast authorization is possible through Facebook.
---
StarMaker Lite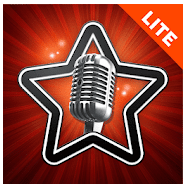 Introducing another well-known karaoke app offline for Android and iPhone for all singing enthusiasts. It provides everyone to sing and feel the starry atmosphere. But there are also many practical reasons why hundreds of thousands of singers rate the app very highly. For example, an amount of 2+ million licensed tracks are available in this karaoke app Android / iPhone, which is constantly updated with hot and current additions. Perhaps the new song became a hit the other day, and all owners of this application can already portray a loved singer and create another version of the song. The record can be sent to others and acquaintances quickly outside the application. A person can also communicate with like-minded people inside the application. Everyone has the opportunity not only to record vocals but also to make a clip. If necessary, the singer has the option to edit and improve vocals using automatic filters.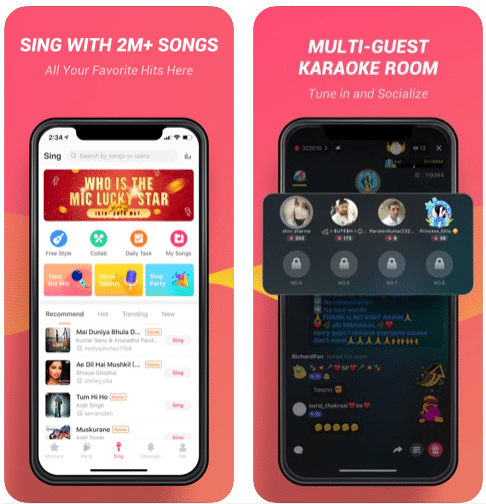 ---
Singa
Almost all karaoke fans consider Singa to be the best karaoke app (download below). Notice some reasons for this. Here are collected in a free format several tens of thousands of hits for every taste, which cover different genres and eras. That is, everyone can sing their favorite song at any convenient time. The library is constantly updated at the same time, and everyone can practice vocals in a matter of days after the release of the next super hit of another superstar. All songs are conveniently structured, and finding the right tracks is very easy. This is a good option to practice vocals or save even the most hopeless party. All songs can be saved for quick access, and each track can be sent to everyone via social networks quickly while using this app karaoke (Android, iOS).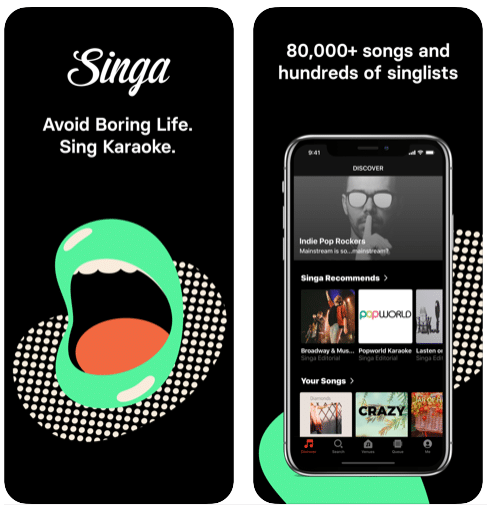 ---
Baby Karaoke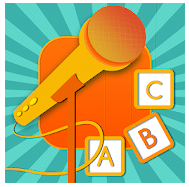 Karaoke can be fun not only for adults at a party but also for children. Children also love to sing. And this karaoke app for kids presents a very cool tool for playing favorite songs. What songs do children like? Of course, children's songs! Here is a small catalog of tracks in comparison with standard karaoke applications, but the meaning is different. In the end, the children have many tracks and do not need to. Each song is accompanied by pleasant visualizations on the screen and clear text. This is a great way not only to voice or have fun, but also to discover and understand the basics of reading. Singing becomes the most fun and rewarding experience with iOS and Android karaoke player app of this kind!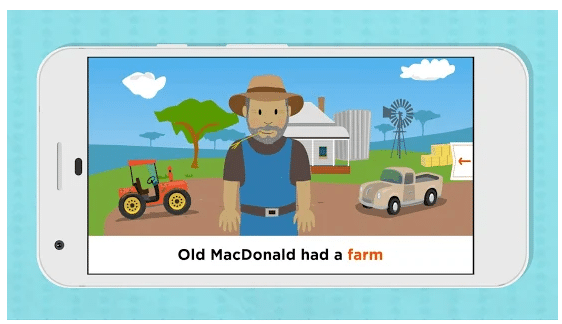 ---
Magicsing Karaoke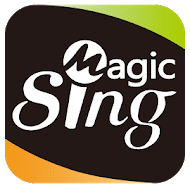 This multiplatform option is worth nothing too. Each person has access to tons of pieces of first-class content that a person can sing with everyone and have a great time. It's also a good way to discover new music, as hits from around the planet are collected here. This is one of the best and highest quality karaoke apps based on MIDI technology. Everyone has a huge arsenal of technical capabilities to control the tone, tempo, and melody of the tracks to achieve the tasty sound in full accordance with personal needs. It is really easy to find the desired track due to a well-thought-out quick search system and an effective interface. Each user also has access to voice search for tracks. The library of this karaoke app for party is updated almost every day, and everyone has access to their favorite music without restrictions.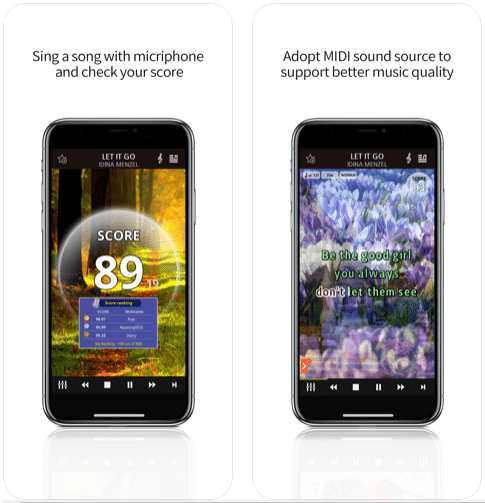 ---
Singing Machine Karaoke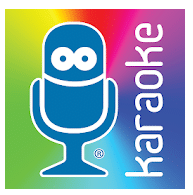 10000+ of first-class tracks are waiting in line to be sung! It is enough to install this karaoke app for phone to enjoy the option to sing favorite hit or in the company of friends in the center of a fun party! This one presents high-quality sound, and the catalog has a lot of music with no fees. To access all the melodies, a person can buy a subscription for a small price. The application is constantly updated, and the user can find new hits here every week. An important feature of this professional karaoke app for iPad and other devices is a well-thought-out search in various categories, which will help everyone find any song, even if the singer does not remember the name. Everyone can also find a track by name. Available tracks in completely different genres; only the best and most popular!
---
WeSing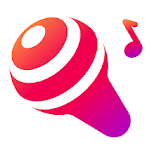 We will expand the opportunities that the Youtube karaoke app (Android, iPhone) can provide. 1000000+ songs are also available here for every taste without limits. All songs can be sung and saved as a file, and then quickly sent to Facebook, Twitter, etc. Everyone can sing with an artist or create a song in pair. At the same time, a person can create a video, and this is the main advantage of this application. The library is updated almost every day, and fresh hits are always available here. Voice can be changed using some functional tools for automatic correction. Also, this karaoke recording app (Android, iOS) allows people from all the planet's corners to communicate, share recorded singing and evaluate the efforts of others.
---
SingSnap Karaoke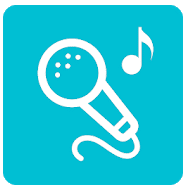 Another simple and comfortable karaoke application for (Android isn't available) that is available exclusively for iPhone and iPad owners. Here are many proven hits and fresh music novelties. All songs can be sung and recorded without restrictions. The recorded track can be saved in the phone's memory, or sent to social networks and even shared with the whole world. All tracks can be put on the judgment of others, and also all application owners can evaluate the talents of others, all those who are willing to share personal talents with the world. It is also possible to record a video clip. The interface is intuitive, and the design pleases with simplicity and pleasantness.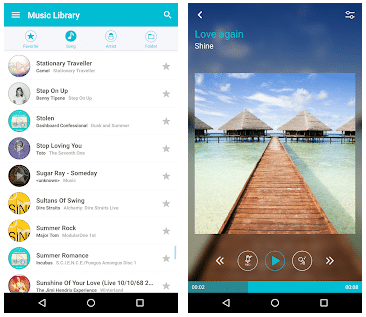 ---
SingPlay Karaoke Your MP3s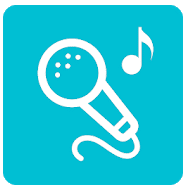 And one more worthy version of karaoke player for Android tablet or mobile phone. Everyone can upload any songs in popular format to remove vocals and use them as a basis for singing. All songs can be recorded and exported to social media quickly. The sound quality is very high, and the interface is understandable to indecent. Everyone will be able to quickly understand the specifics of the karaoke online app (download by the link below) and begin to enjoy the singing process immediately. Also, additional tools are implemented here that help in the process of learning to sing.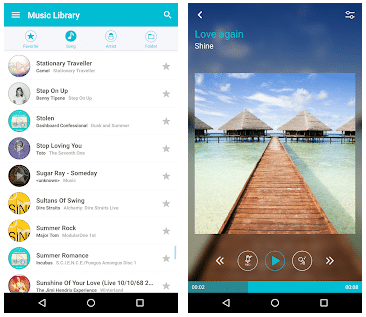 ---
Karaoke application for Android and iPhone
All the top karaoke solutions have approximately the same functionality. The choice should be carried out taking into account usability and small details. In general, all of these applications deserve a place on the phone or tablet of a real karaoke fan.
Conclusion
All the best karaoke apps are listed above. But this niche is very large. We recommend that everyone studies Google Play and App Store more widely to find new, interesting and original solutions for this category of applications. Successful discoveries to everyone!