The niche of voice assistants is rapidly improving. A few years ago they were used except for fun since the high-quality performance of everyday functions was impossible. Many consider Siri the gold standard of this niche, although Apple's product is far from this title objectively. It's all about the marketing and image of the company, it should be assumed. In any case, the Android user will not be able to use Siri for objective reasons. And here the best voice assistants for Android deserve attention. Each free Siri app is imperfect, having a unique set of positive and negative sides. That is why the user should consider each option for himself in more detail in order to choose the best solution individually.
Google Assistant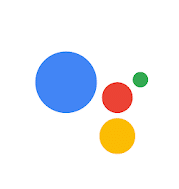 Google Assistant is objectively the best free Siri solution for Android. But do not rush to close the text, then a lot of interesting things. The assistant value lies in adapting more or less new versions to all Android phones. However, do not forget about updating standard applications from Google.
Google Assistant solves all the problems that the user can imagine. The program operates in an interactive format and is very similar to Siri. (It would be strange if it were otherwise.)
He can easily call, send a message via SMS to the messenger or e-mail, make a mark on the calendar, set an alarm, see the news and so on. If desired, the application will delight the user with interesting facts and tips. In total, more than 30 voice commands are presented. "OK Google," and let's go!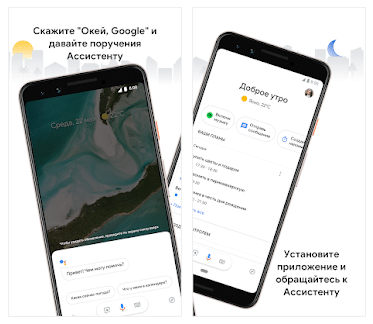 ---
Cortana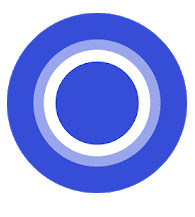 Cortana has an alternative from Microsoft, as opposed to the flagship voice assistants by Apple and Google. This is an exclusive development for Windows Phone, but subsequently appeared in and supported version for Android (and iOS too). It is probably best Siri replacement to the date. A lot of users think so.
Great value is the cross-platform concept of this product. This justifies the use of Cortana today, given Microsoft's unsuccessful mobile development. A personal assistant is available in Windows 10, and the user has the ability to work with messages on the phone through an attached computer (laptop, tablet, and so on).
It is important to add that Cortana works well with Amazon ecosystems. It should be considered as a working voice assistant for situations where the user is actively working not only with a smartphone. If you're searching for good Siri for Android, free download link is below.
---
Amazon Alexa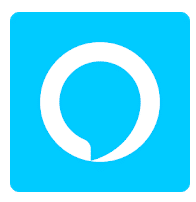 Once mentioned, let's move on to Amazon projects in "best Siri alternative for Android" category. More recently, it was difficult to imagine Amazon's belonging to this niche. And not just belonging, but sustainable success. Kindle was a good series, but besides them, Amazon could not boast much. Echo dramatically changed the foundations, and Alexa contributed to this in many ways.
The application is available for Android devices. It allows the user to manipulate music, inform about the weather, broadcast news and tell jokes. If you use Amazon equipment for the home, the Android smartphone will become a user control panel for a complete smart home system. This is precisely the main reason for using Alexa. For this variation of Siri, free download link is below.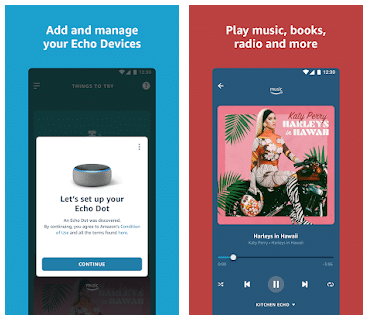 ---
HOUND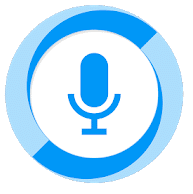 HOUND is one of the most functional Siri app for Android (free download link below), which is radically different from Siri. The product description says it is a voice assistant and it is a very powerful voice search tool. The user can speak in everyday speech to find answers to questions of interest. Keywords and high clarity of voice are not needed. If the information received does not suit the request, the question can be updated and expanded.
HOUND is used to work with music files and playlists, read news, control phone calls and send text messages. The program can also accurately process searches on the Internet, providing up-to-date information. This best Siri alternative for Android will help user to find new places in the city for hanging out, and will always help to find exactly the best places in a flexible system of filtering parameters.
---
Jarvis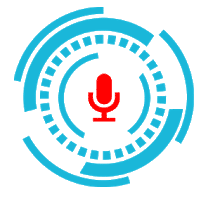 Let's get a little inspired by the Marvel Cinema Universe. Do you know the faithful assistant Tony Stark, an AI named Jarvis? Today, this kind of Siri app (free download below) can work right on your phone. Almost. The developers have created a high-quality voice assistant with stylization for this movie character. Users acknowledge that this application can be a good alternative to Siri and Google's products.
There are several useful features that determine the convenience of Jarvis to use Siri hands free, for example. For example, we are talking about a widget to launch an application from the lock screen. Jarvis will happily turn on the alarm, read out mail, monitor calls, help send messages, talk about current weather, battery status, and so on. He can also search, remind and manage any type of media file. Another great thing is the synchronization with Android Wear.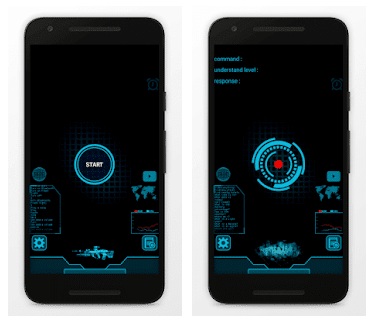 ---
Robin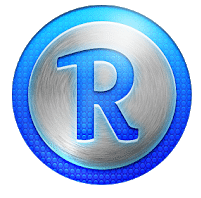 The developers initially declared Robin as a competitor to Siri on Android territory or a full-fledged Android Siri alternative. But this does not mean that we are talking about a full copy. Robin is an interesting and self-contained tool for Android devices, which has many individual features. A smartphone becomes much smarter with such an assistant.
Robin collects information about traffic or places for leisure very quickly and accurately. It will help to keep in touch with contacts on all social networks, including calls, messages and even email correspondence. Finding the best cafe by reviews or the cheapest gas in the area is not a problem either.
When should a user install Robin? Use Siri hands free for Android! This is a reliable alternative to standard Android products that can collect user's personal information. This is a great app for those who often drive.
---
Lyra Virtual Assistant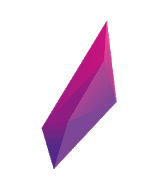 This Siri apk (free download below) was previously called Indigo. This is a smart personal assistant that is available for both popular platforms. The program shows high efficiency in working with typical functions: calls, messages, e-mail, information search and so on. If desired, Lyra will please the user with a fresh joke, help with finding videos on YouTube, scheduling affairs and alarms, translating words and phrases and more. The developers have integrated advanced language processing algorithms here, which avoids the majority of errors and inaccuracies in requests. Lyra Android Siri alternative does not require in-app purchases and does not contain ads; it is completely free.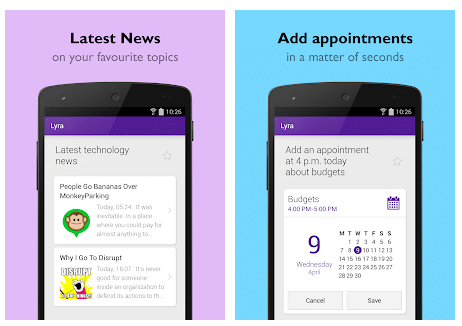 ---
DataBot Assistant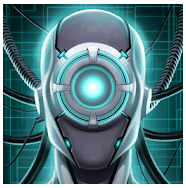 DataBot is one of the best Siri apk for Android (free download is available). This is not the most famous option from the list, but it should be taken into account. DataBot is not just a toy, but a full-fledged work tool for every day. It will help in collecting information by voice, or through text input. The application implements a high-quality data search and speech recognition system. An answer and a hint can be found in any situation; It's nice to add that the application can contact the user with any given name. Especially important is the cross-platform nature of DataBot, which allows the user to work on all phones, PCs, tablets, laptops and so on. To get this kind of Siri, free download apk is below.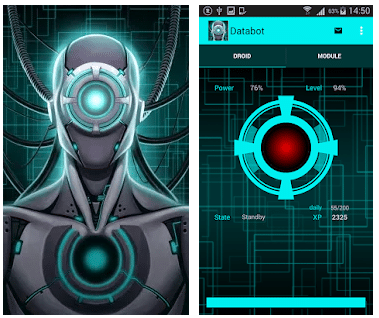 ---
Dragon Mobile Assistant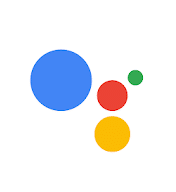 Dragon Mobile Assistant (Siri assistant app, free download) is a high-quality and flexible tool, the last on our list, but not the last in importance. With the support of Nuance, it can easily read the status updates of Facebook and Twitter, incoming calls, SMS and texts in instant messengers, notifications and help you plan meetings. In addition to the basic functions, the user can turn on the assistant's maximum concentration mode at any time, or set personalized voice tags. Several voice options are available to select and enter Assistant's name. This alternative Siri installer (free download) is below.
---
Google Now
Another free Siri from Google, the default voice search for Android devices. The idea of ​​this product lies in the company's idea to create 100% voice control of the phone. The application is available by default, and the Android user does not need to spend time searching and installing. You can try it now if you haven't done it yet.
This best Siri replacement helps in everyday little things. This includes the provision of any information on request, the building of routes taking into account traffic jams, weather updates and so on. It uses an innovative algorithm and the new versions look really smart. Search results for a voice query will often surprise you with accuracy. Anyone can always upgrade it to the latest version in Google Play.
---
And also there's a lot of options that are copied to Siri and its attributes. If you search for it, it is simple to find Siri font download link, for example.