Who doesn't take pics of ourselves or our loved ones? Each camera of literally any smartphone will help to come with this issue, but we usually want the photography to turn out to be more or less high-quality. We encounter a lot of obstacles that make a huge problem. The red-eye effect is one of them. Not the worst problem, but annoying enough. And if there is photography with red eyes, this problem can be solved quickly. For this, we need red-eye editors and photo editors in principle.
Do not rush to search for programs for the computer, or a cable for transferring data from a smartphone. It is enough for anyone to find and get the application for his mobile device. After uploading a photo, such a tool will solve the problem effortlessly.
How to find it? We'll clearly direct everyone to the right path in search of the best software to remove red eye from photo.
How did we select applications for getting rid of red eyes?
A huge amount of options for best red eye removal software are available in Google Play and App Store. But so that a person does not have to look for a quality option for a long time, the following is a list of the best names for popular platforms.
Visage Lab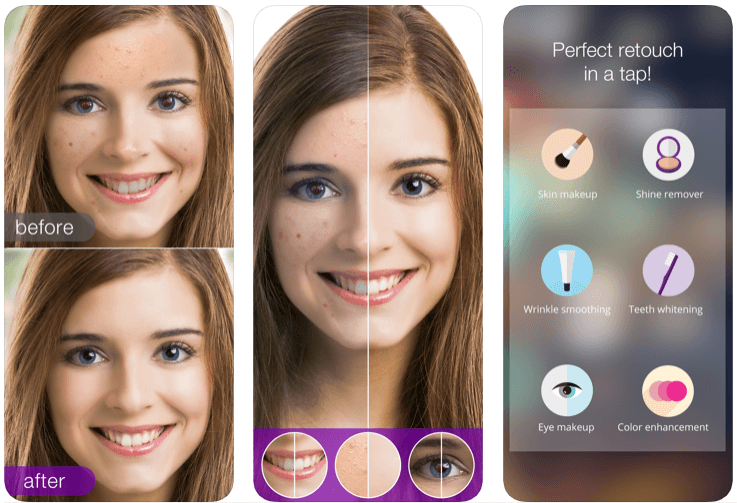 Visage Lab app to remove red eye from photos offers a simple and effective set of ideas for improving a person's appearance. Imperfect skin, red eyes, uneven teeth, shine, and acne disappear instantly.
The user must take a photo shot inside it, or download the file from the phone's memory. It will make changes automatically, without the need to modify anything with the hands of the user. Also, he can add filters to improve photography.
The developers are proud of the system of automated search and intellectual correction of flaws in appearance, which works very effectively in relation to many other analogs.
The best red eye removal software needs no fee, and the user can quickly send the finished result to all popular social media, or by email.
---
Eye Color Studio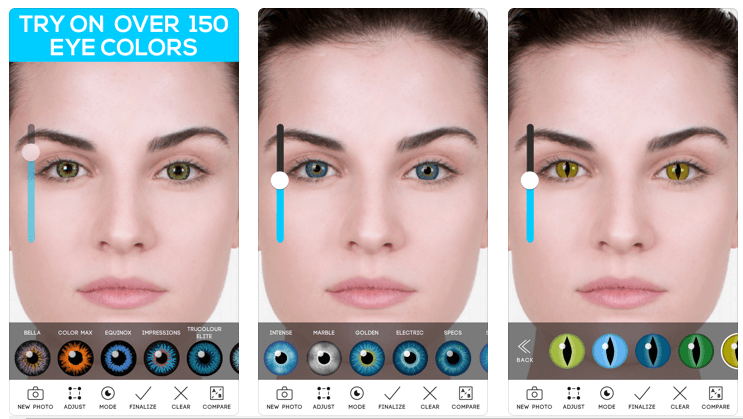 There are also specialized eye editors in this category. Also, check this red eye removal software, and it offers a huge arsenal of functional elements in its niche. It allows a person to achieve the perfect presentation of the eyes in any position and situation, which surpasses any universal photo editor in the flexibility of settings.
Getting started begins with the selection of the target photograph in the working process from the phone's memory. Face and eye recognition are carried out automatically, but the user can set the scope of functions by hand for maximum accuracy of the completed picture.
Next, a person needs to try and choose effects for the eyes, which are infused highly flexible. Also, he can replace the eyes with about 100 patterns, including non-human. This is a perfect idea to surprise and prank loved ones! Moreover, the redacted photo shot can be quickly exported with this red eye correction software to all the popular social media.
---
Adobe Photoshop Express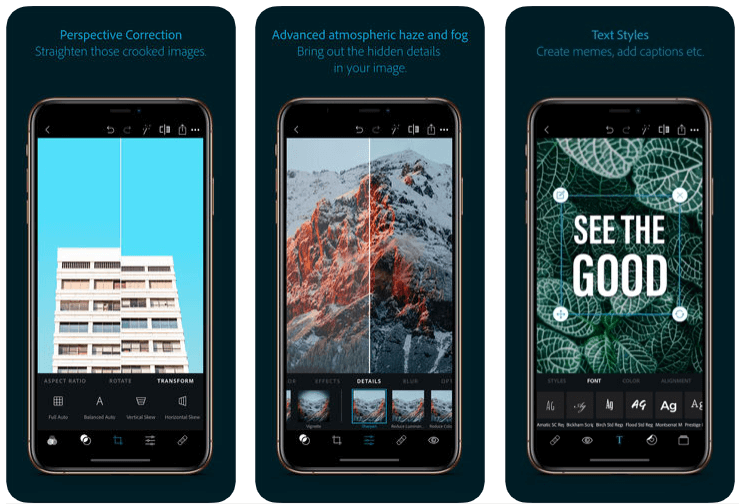 Photoshop is synonymous with the concept of a photo editing program (+bitmap graphics in a global sense) in principle. We are talking about a brand for centuries now, and a mobile version of it, including red eye remover, exists. Moreover, users can use it for free on all the smartphones and gadgets based on Android and iOS.
A person can start with red eye remover app option and gradually plunge into the abyss of working instruments to make better all the aspects of the appearance of the photoshoot. Just upload some files to the application to access all the tools.
Both flexible manual methods of image correction and precise automatic algorithms are available. Few clicks and the person receives a qualitatively improved image as the result. The interface is adapted very competently, and a person will not get confused in the multiple settings on the tiny screen of a smartphone or tablet.
---
Cymera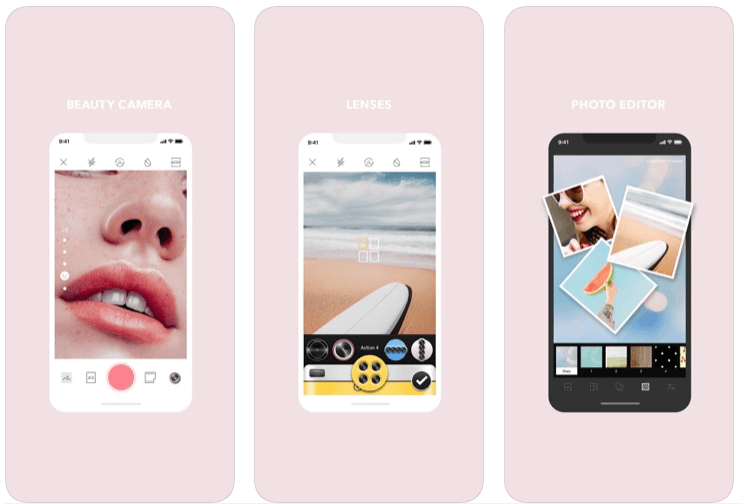 Cymera is in the category of the best mobile portraiture tools, including best red eye remover app functions. Developers rely on the many-sided and multifaceted image customization tools, and this has attracted the attention of a colossal army of dedicated users. At the same time, the application is designed with the expectation of an ordinary person, and the interface is very convenient and understandable. For the laziest, powerful automatic algorithms are available for adjusting color, contrast and other elements of the photo, including the elimination of red-eye.
In total, nearly a thousand photo tools are available. Some functions are unique and are not found even in professional editors. This best red eye removal tool is free and available for mobile devices based on Android and iOS.
---
PixIr Express
Another one powerful and multifunctional photo editing tool and best red eye remover. Being completely free, it offers an impressive feature set. To get started, a person needs to add a photo from the gallery or take a picture through the application interface.
All settings have automatic and manual options. The first is quite accurate, but a person can provide maximum efficiency only with his own hands with a share of patience. In addition to the basic settings for color and contrast, as well as private options for eliminating red-eye, teeth whitening, and others, the application has a number of settings for improving photos, including adding text and frames. The availability of this red eye removal app: Android & iPhone + iPad.
---
Eye Color Changer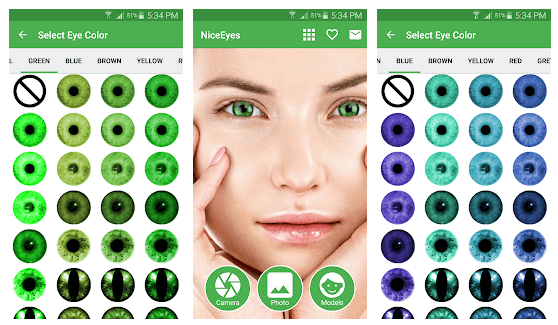 Need to remove red eye (Android)? What about the idea of seeing someone in a new color? And this is a literal statement, as this simple application allows a person to edit eye color beyond recognition. Including it can be used as a red-eye remover app.
Millions of people celebrate the merits of this red eye removal for Android. Here are some very realistic options for replacing eyes, including the eyes of various animals. Edited photos can be quickly exported to social networks, and the interface is so simple that any person will quickly navigate it.
---
Red Eye Remover
Red Eye Remover is a simple red eye photo app solution for all iPhones and iPads. The application involves advanced intelligent technology to quickly identify problems in the photo and fix it in the best possible way. This is a professional highly specialized solution that will appeal to everyone. A simple interface gives comfort from use. A person needs to perform a minimum of actions to achieve the desired result. Quick uploading of lots of photos for editing is available for this red eye photo editor app.
---