Suppose it's time for a good party. And what good party will do without music? But the problem is often that there are no speakers of sufficient volume. Should this be a reason for worries? Do not rush to despair and arrange sad gatherings with tea in silence. There is one very simple and elegant solution. Everyone has smartphones, right? Then everyone can install a special app that syncs phones to play music that helps synchronize music on multiple devices. What does this mean? One person launches a playlist on his mobile device, and music rattles from all the speakers of the phones in such a mini-network. The combined effect of several speakers creates an optimal atmosphere for dancing and fun even on the street. Most importantly, users can use all the necessary music streaming services at the same time, and synchronization is possible for all devices and platforms. There are several best options for app that syncs phones together to play music in terms of convenience and quality of the connection, and we suggest listing them with small descriptions.
AmpMe – Speaker Booster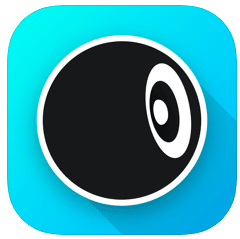 AmpMe app to sync phones to play music can be considered the best application for both platforms in this category. This app that syncs music between phones is a universal and reliable tool for broadcasting sound stream through the device's music library, YouTube, streaming, and music storage sites like Soundcloud and Bandcamp. The user can connect a huge number of other people's devices in parallel to create a truly loud synchronous sound. Our users can listen to the same music in literally different parts of the world at the same time. A person can also feel like a DJ and open your own stream, while other users of the application can join it and offer their tracks. Especially users note the highest quality of synchronization with all popular stream services, such as Spotify and Deezer.
---
Rave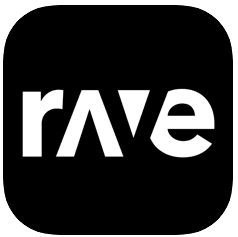 Rave is another universal app that syncs phone music for all users of Android gadgets and iOS. This is a convenient and fast application that allows you to share music with the whole world online or discover something new through live broadcasts of other users. It is also a high-precision parallel audio translation tool that allows people to transfer music to multiple devices simultaneously without delay. Music can be broadcast from the device's library, or online services, such as YouTube. An important advantage of Rave app to sync phones for music over its counterparts is the option to broadcast streaming video. And parallel to everything, people can chat online.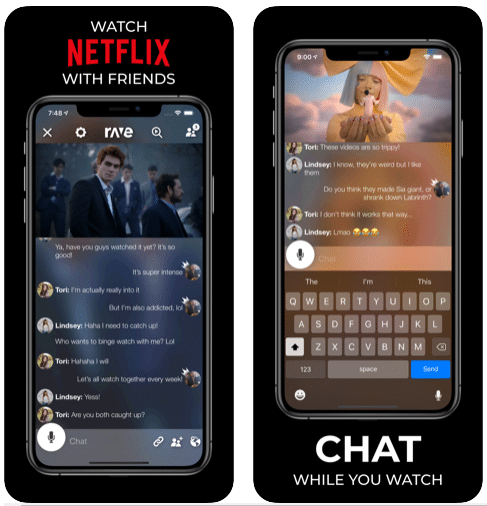 ---
Group Music Playback – SoundSeeder Music Player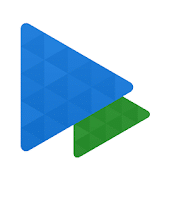 We bring to the attention of an inexperienced user a simple and effective app that syncs music with other phones (for Android), which will allow everyone to create surround and noisy sound space using an unlimited number of devices connected among themselves. The user can broadcast sound to all devices nearby using Wi-Fi, and this does not require an Internet connection. If the user wants to broadcast music from Spotifay or YouTube, then a connection will be needed. In total, several tens of thousands of radio stations are available to choose from while sync phones to play same music. Available desktop version. Free version options are a bit limited.
---
AllConnect – Play & Stream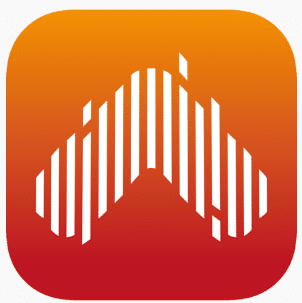 Moving on and continuing to review the simplest ways to sync music across multiple devices. This application has a convenient interface and high accuracy on multiple devices. The user can freely synchronize it with all popular online services so as not to broadcast music from the phone's memory. Broadcast audio stream is available on an infinite number of devices, and the quality of the sound display depends solely on the state of the speakers of the phones. This is a great way to arrange a noisy disco in any convenient place.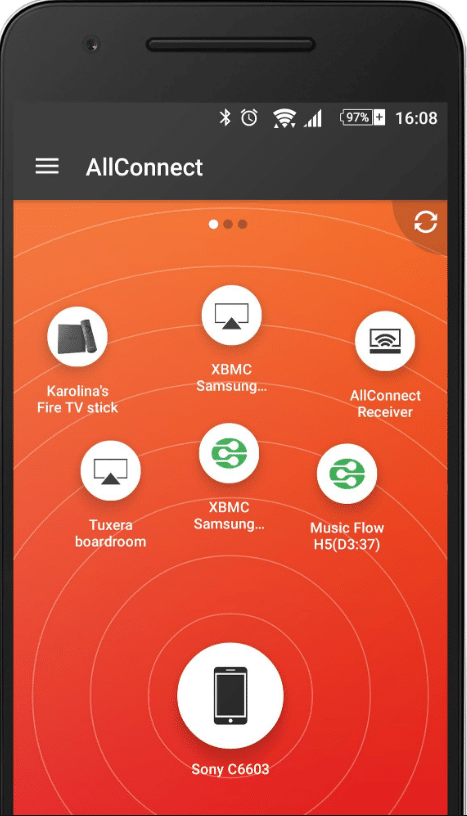 ---
Vertigo Music: Share Life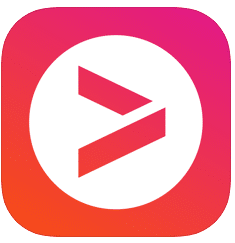 This is an invaluable solution for iOS gadget owners who do not recognize listening to music in splendid isolation. It lets sync multiple phones to play music for everyone and to create a stream and broadcast their favorite musical compositions and playlists around the world to the delight of music lovers from all over the world. It is also a full-featured discussion platform, where all members of the community express opinions about music, broadcasts, and news in principle. This app that syncs music provides full synchronization with all popular streaming services. It is possible to play music simultaneously on multiple devices in one place. The application requires registration, as it is a social network.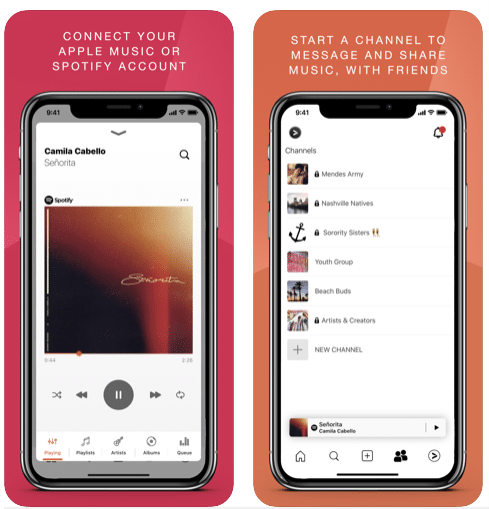 ---
Chorus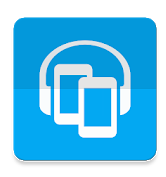 Chorus is another fun app to sync music for all Android users, which allows for reliable synchronization of the audio stream on multiple devices at the same time. Bluetooth is the synchronization tool. At the beginning of use, the user must create a personal account in the system and invite the owners of other phones to connect to the stream. When this is done, you can start music from the device's library or online services, and sound will be heard from the speakers of all connected devices at the same time and without any delay. This is a completely free app that lets you sync music and does not bother with advertising at the same time.
---
SoundSeeder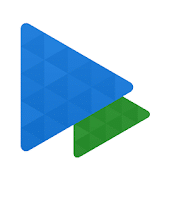 SoundSeeder is one of the easiest and most convenient phone music sync app of its kind in the public domain. It is characterized by a very convenient interface with a minimum of functions; An important role is played by the high-precision mechanism for synchronizing devices without using the Internet, which allows the user to broadcast music in the room from several devices with high accuracy. The device connection tool advocates Wi-Fi in this case. A large number of positive reviews emphasize the widespread recognition of this tool for working with sound stream. It is enough to just try the features of this phone sync music app once to stop the choice on it. This solution is for those who do not need excesses, and a loud sound at a party does not hurt.
---
JQBX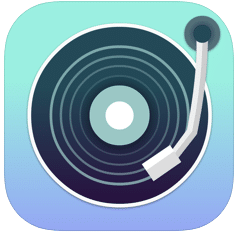 A specialized music phone sync app for global music streaming on several devices using Spotify's streaming service only. An important feature of the application is the possibility of mutual synchronization of mobile devices, as well as PCs and laptops using the desktop version. Also, users have the opportunity to broadcast music to all comers and conduct discussions. This is an additional tool for global communication of music fans from around the world, which helps to discover new music and find like-minded people by interests. This music sync app is available for free, but only for Spotify Premium users.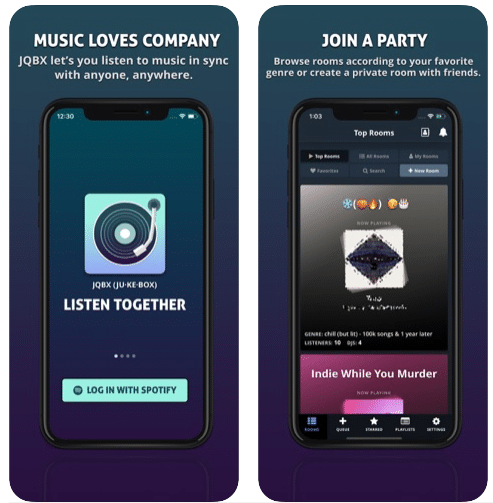 ---
Music Sync – Music Player – Voice Changer – Record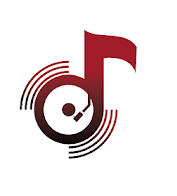 Music Sync is an online and offline MP3 and video player. This is a popular music player and application for playing music and clips. It also supports options for changing voice, voice recorder, equalizer.
Sync music with this app on multiple phones. Connect your devices via WiFi and listen to your favorite music with friends. All connected devices become one large sound system. That is, play music with friends at the same time to strengthen your speakers (Group music player)
Music Sync (free music sync app) helps everyone find all music files in seconds and supports the quick search for music albums by artist or track.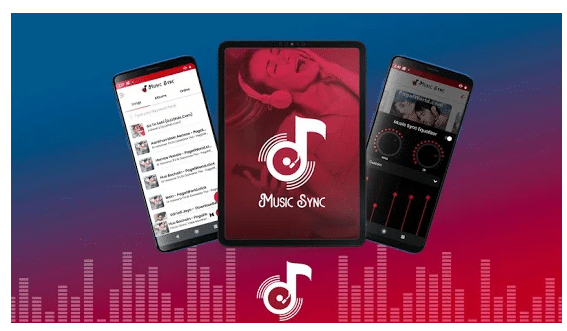 ---
doubleTwist Music & Podcast Player with Sync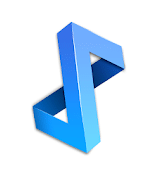 DoubleTwist Player app sync music provides the user with a complete set of sound capabilities for all occasions. Here the user will be able to synchronize the audio stream on all devices and music sources, as well as for other applications in the list. There is also the ability to download album covers, convenient playlists, the ability to subscribe to podcasts with automatic downloads, and the connection of external devices for streaming music. This sync up music app is available for free, but some features require the purchase of a premium version.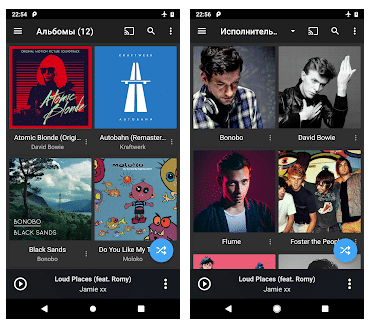 ---
Hope the list of these music sync apps was useful for all readers!