We always complain that the timing in days is too short. It is too difficult for a person to rule to devote time and work both to household chores and personal life at an effective level, and even almost impossible. This is often the opinion of most people.
But there are also those who amaze with their super-efficiency. Do some people on the planet have any superpowers compared to mere mortals? No, and partly yes.
Try recording every five minutes of what you are currently doing. Discover a lot of interesting things. In fact, most people are wasting attention on extraneous things that do not help productivity. Social networks, constantly distracted by calls and messages and so on.
For personal life, we will not say anything, but time management will help anyone organize his regular working process and creative affairs. Next, we bring to attention the best time management apps for Android and iOS.
Free time management apps for you
Best time management apps for iPad and other devices and the question of personal productivity are very important. The user needs only the best practical instruments. How to find them? Check the selection of applications that have many positive reviews and downloads on popular sources presented below.
Trello
Trello is known as one of the most popular and used solutions of the best free time management apps (Android, iOS) that is created for organizing individual plans and corporate processes. It allows a person to get rid of spreadsheets and increase efficiency due to the visual workspace with the ability to delegate tasks and organize data. All information is provided in lists, and each consists of a series of message cards. Such a card includes a specific fact, an idea for the other times, the current task or its component, and so on. Everyone can build lists and shortcuts on the project work page. This application is available to all Android and iOS device owners with no fee, plus the desktop version. However, there are paid versions for complex workflows. Trello can be customized to the needs of any business, team, and tasks, and this is its main strength. Try this full member of a list of the best time management apps (iOS, Android).
---
Toggl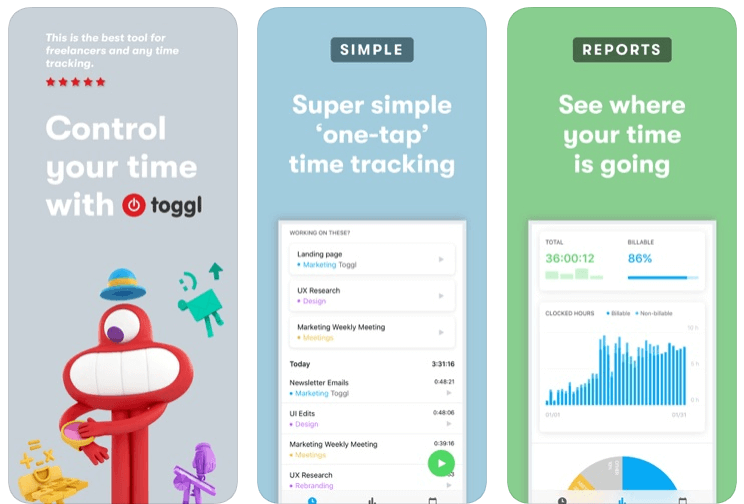 Toggl is one of the best time management apps (Android, iOS) that can be involved in the process of checking the timing used on tasks, and also it manually records current records. This is a workspace that allows the user to store notes and affairs in a single space, managing communications. Toggle is also suitable for teamwork, as a common working space can be separated between several people. Reports from the application will show the time spent on the use of useful and harmful resources. Additional recommendations for optimizing time are provided based on the info received and processed. Performance charts can even be tracked over long distances to adjust annual planning. A free version is available, but a person can also buy a premium package with additional features.
---
ResqueTime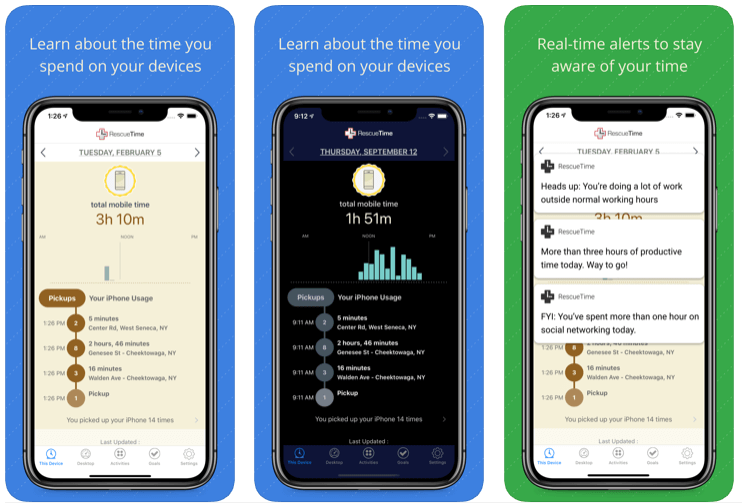 RescueTime allows a person to clearly record the places visited on the Web and the time spent on each of them. This is one from the list of the best time management apps that provides in-depth analysis with a huge number of indicators, which allows the person to clearly adjust activity during any period of time. This is a solution that will help to gradually eradicate distractions and increase operational efficiency. A particularly valuable feature is the option to block selected sites for a given time. A person just needs to set the lock, and a person has no chance to accidentally hang in social networks. A free light version is available, but the user can buy a fully-functional version of this best time management app (Android, iOS) with a subscription.
---
MyLifeOrganized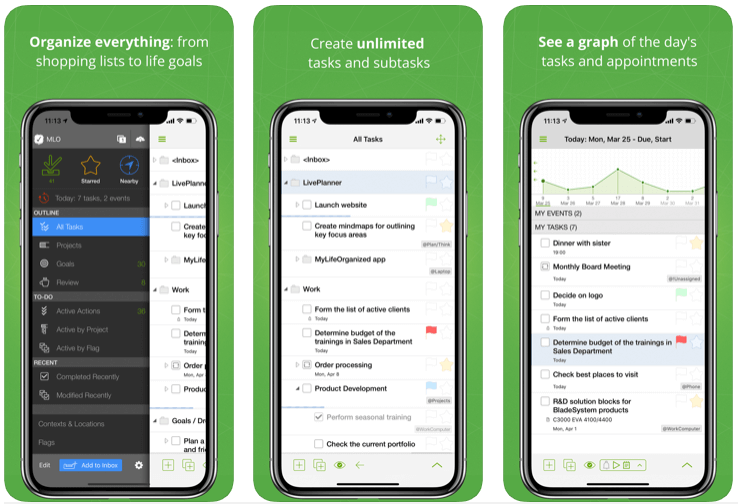 MyLifeOrganized (best time management apps iPhone, Android list) will be an invaluable human assistant for every day. This is a working space for storing and organizing tasks and information. A lot of actions are available for working with notes, including sorting, notifications, sub-tasks, and so on.
A person also has access to smart lists; it allows him to control any task according to several parameters simultaneously. Available geolocation tasks with alerts when the device is fixed in a specific place.
Users can communicate with the application to work more efficiently. Free and paid versions of this one from the list of the top time management apps for iPad, iPhone, Android, and Windows are available.
---
Pocket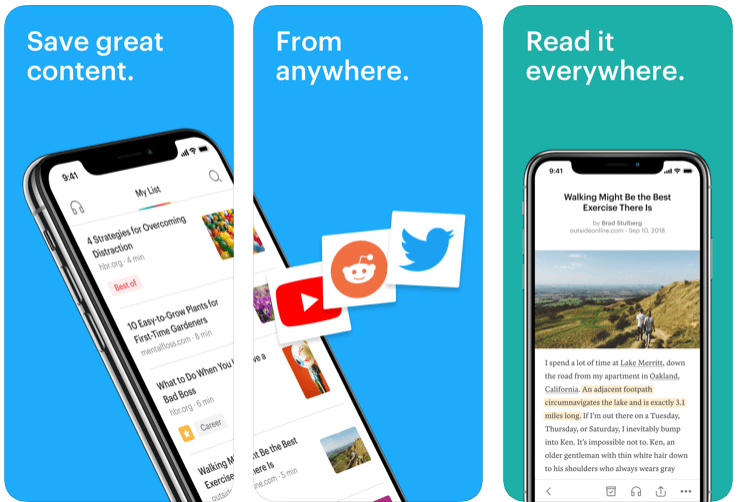 Looking for another time management apps (Android tablet and other gadgets)? So, notes are one of the components of this global process. Pocket allows everyone to conveniently store links and view them as necessary. This is a convenient way to dump valuable information for later, so as not to lose it. At a convenient time, a person can return and study in more detail, for example, all useful articles that came to him during work. Pocket also offers a number of recommendations based on stored content. Integration with 1500+ applications is available; the user can send content to Pocket via them. The application is available in free and paid versions, which have differences in a small number of functions. This is a simple tool to maintain a working focus in the middle of the day and save important information. The user will be in time everywhere with best time management apps like this!
---
Todoist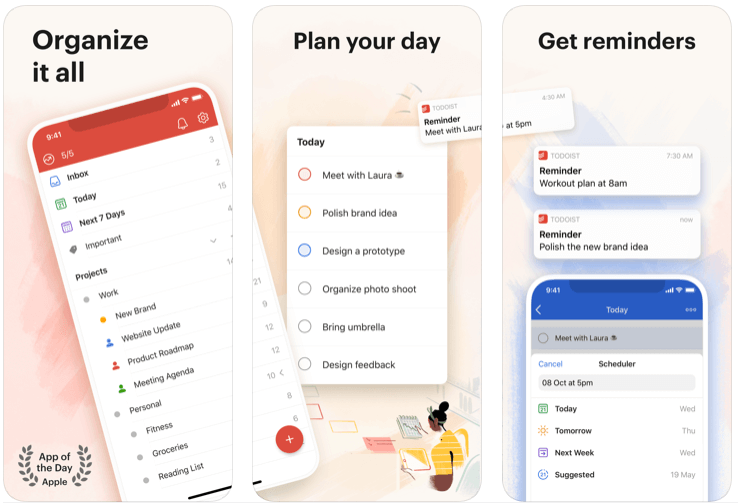 Todoist (from the list of the best time management apps, Android, iOS) is another workspace for all tasks at once. It enables a person to control all processes at the same time, as well as record personal results of efficiency. The user can add regular tasks in order not to enter information every time in the schedule. Simple tools allow the user to prioritize and indicate progress in the implementation of tasks. Todoist is available on all mobile and desktop platforms. This one from the list of the best time management apps (Android, iOS) is available in free and premium versions. It is important to note that the application has the ability to integrate with hundreds of other programs, and a person can create universal working case templates.
---
Instapaper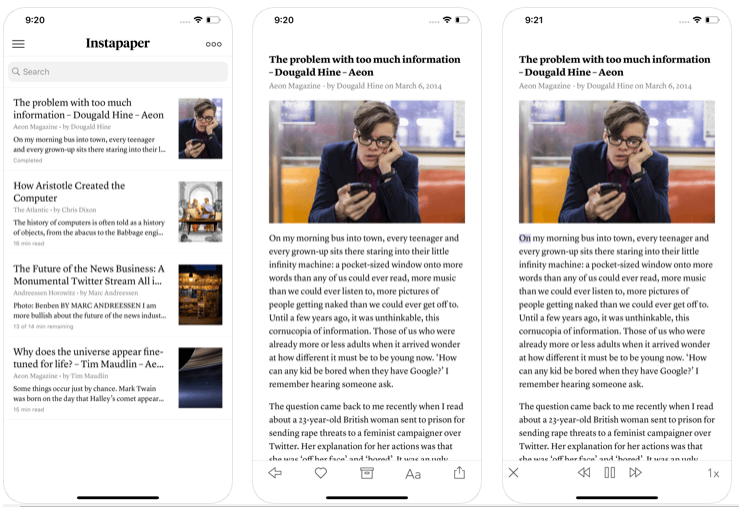 Instapaper is another universal link keeper from the category of the best iPad time management apps (other devices included). The user regularly comes across interesting links during the working day, but it is impractical to be distracted by them during work and especially the active working phase. But throwing small treasures in the middle of the road is also impossible. Therefore, a person can quickly reset the desired content with a link to the Instapaper workspace and save there until a more convenient time. It is also possible to sort content into folders, archive articles, add videos and notes you need. The application is available free of charge for all mobile and PC platforms with slight restrictions. The fee for the premium version is quite affordable, and everyone can consider buying it.
---
Focus Booster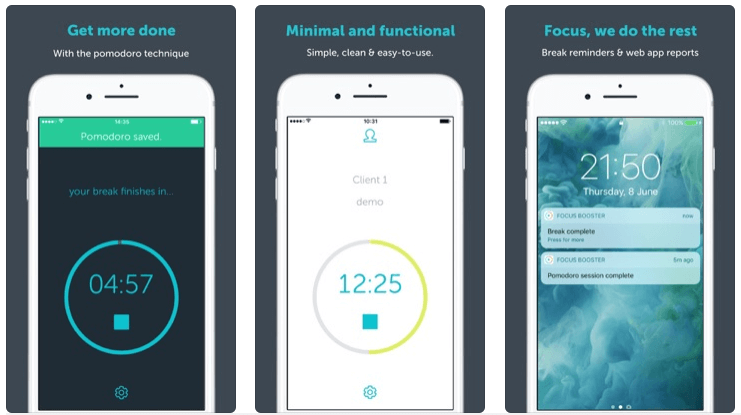 Focus Booster allows a person to control all the steps of work and downtime of the user on a mobile device or computer. We're talking about a full-featured application with a simple and convenient design that provides a large selection of info about productivity and opportunities for improving results sometime later. The user can bind a series of data to the system to clearly coordinate daily work and improve performance. The application is available for all Android and iOS mobile devices for free.
---
Remember The Milk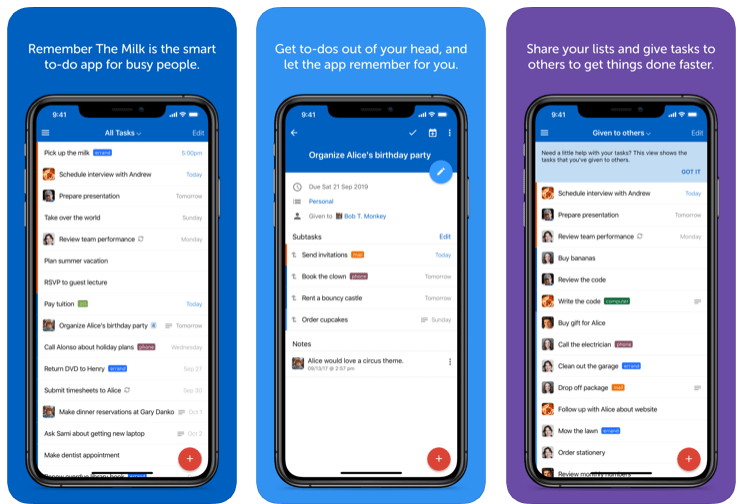 Remember The Milk enables everyone to create to-do lists and keep everything under control through a reminder system via e-mail, text messaging and more. There is also an integration option with commonly used applications such as Gmail, Microsoft Outlook and Google Calendar. Store information and documents in a convenient single workspace that provides maximum everyday flexibility. A simple and convenient design will be a nice addition. Available for all Android and iOS users for free, but everyone can buy a paid premium version by subscription for a year.
---