Everyone has the opportunity to see almost all signals nearby, this is completely legal. If anyone is interested, this is the tool to get info about current situation in the district in any way. This is publicly presented information. If the cops are dealing with something serious, they switch to a closed channel, and in this case, it is subject to punishment to stole their personal data. But nobody needs it, right?
Everyone can buy a legal police scanner as an obvious solution, but it costs money. Must anyone spend money in 2019 for it? Everyone has the possibility to take advantage of an effective cost-free alternative solution.
Police radio scanner for Australian, UK, USA and Canada
The police radar app is presented in the biggest app stores in a huge range of options for everyone's taste. Here anyone can find many quality options with no fee for its functions. Application performance equals the opportunities of conventional equipment, and even better.
So, let's discover the best police scanner app for Android or iOS?
Everyone can see a list of options below. These are options reliable for working in the areas of English-speaking territories. And also they are chosen due to Android & iPhone police scanner app reviews.
Police Scanner+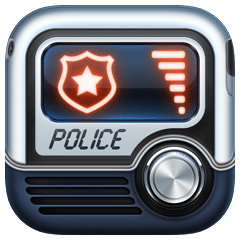 Police Scanner+ is a well-known police scanner app for iPhone and Android in app stores. It provides everyone simple and clear option to ee police and emergency waves, and waves of the whole planet are added here too.
An important role in convenience is played by the interface of this option. It is intuitive due to thoughtful design. If necessary, everyone can connect to additional channels. There's also a function to collect the channels of interest to find them quickly next time. As an alternate solution , hundreds of the most used channels to discover. The root aspect of application success is user support, and it is constantly updated.
Full optimization of this police radio scanner se is a huge thing. Each wave can be checked clearly with a slow connection. The nearest channels can be discovered via the GPS link. Users can buy the VIP version inexpensively, and this gives everyone access to several useful but optional features (for example, when the application is minimized). The basic no fee solution is enough to complete the whole bunch of the necessary tasks.
Just check this police scanner app for iPhone reviews, and also phones and tablets of the second one popular platform.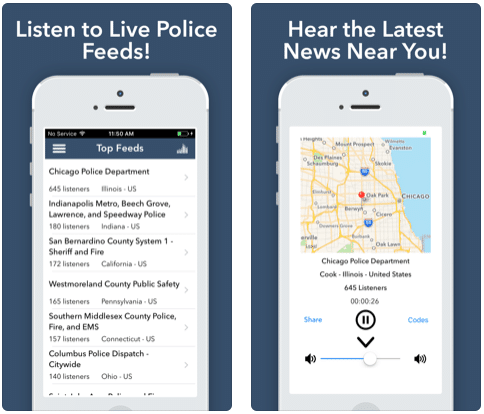 ---
Scanner Radio – Fire and Police Scanner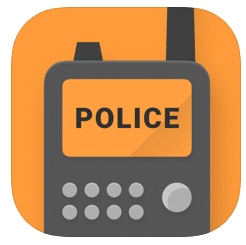 Scanner Radio has a full set of outstanding functions of other similar applications, but we're talking about something unique that will force each person to stop the choice here. It is reliable as, for example, UK police scanner app (iPhone, Android gadgets). For example, everyone can create alerts about activity on the desired channel when people hear it (that is, signal its activity). So a person is able to detect the presence of cops or firefighters with this mobile police scanner app. The sound is clean in almost all situations (as much as possible). Also, a person can see the nearest scanners and user activity feed. A person can find a lot of inaccessible frequencies, but in general, the user has access to several thousand publicly available options, which provides a person the necessary info about areas nearby. The developers have taken care of the optimization, and the search for waves is fast. This police scanner app can be installed on all iPhone, iPad, Android phones and tablets.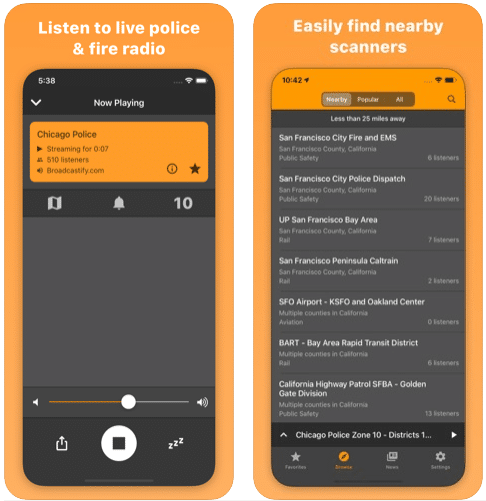 ---
Police Scanner X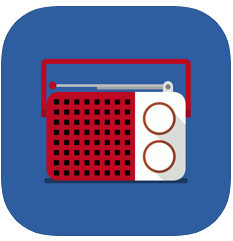 Police Scanner X police radio app for iPhone and Android is noted for the presence of a built-in streaming player, which allows us to save the battery of person's smartphone and play sound without delay. A frequency search option is presented here; it guarantees the fifty perfect-sounding and closest signals. Scanner's user can save the necessary waves for quick access further. Add also a limited identifier for police codes that makes it real for everyone to find cops and hear them quickly. Everyone can connect to police stations in separate locations directly. The usability is slightly inferior to peers in terms of convenience, but everyone can still figure out all the options without much difficulty. Police scanners for Android and iOS like this always find a positive response from a lot of owners. This is also good as police scanner app for iPad.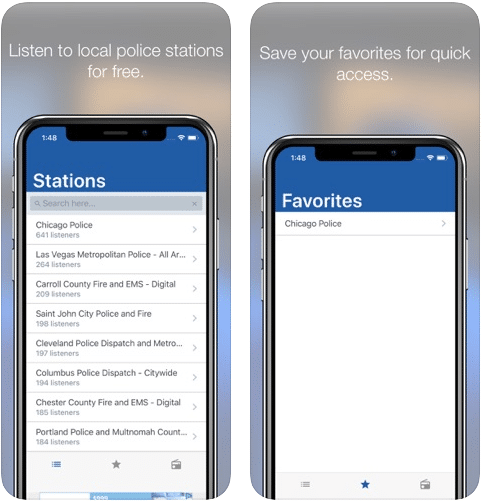 ---
Police Scanner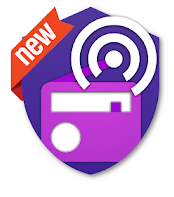 Add here more simple and understandable for everyone option of the police scanner app with map, which provides all the necessary standard functions for searching and serving frequencies nearby. The developers created a database of several thousand open waves, to which everyone can log in with the highest possible signal quality freely. Basically, the app is focused on English-speaking countries (for example, as a british police scanner app solution), and it is much more convenient to involve it there. Another useful advantage of Police Scanner is the very minimalistic and clear interface at all. The range of functions is clearly visible. All the owners of Android gadgets can install it. It can be used as Australian police scanner app as an example.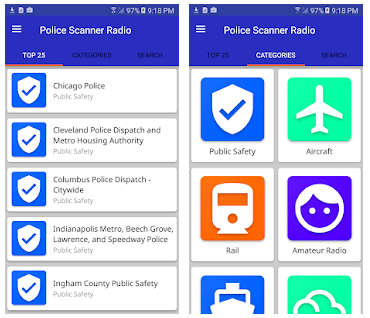 ---
Broadcastify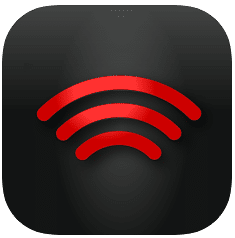 Broadcastify police scanner app for iPhone and Android contains many useful options that are carefully searched by territory and city. Most listening options are as good as it possible. This tool is convenient to use due to usability, and each person will understand the intricacies of functioning quickly.
In total, several thousand streams are presented here, including waves of police radio stations, various rescue, maritime, aviation, and railway services. This is a universal solution for all situations and areas of search.
This police scanner for Android & iOS has a free and fee-required option. The first one is more than enough for basic actions, and the second one includes only a few additional amenities that it has the sense to try for those who plan to involve this tool in daily activities. For example, a premium account disables ads.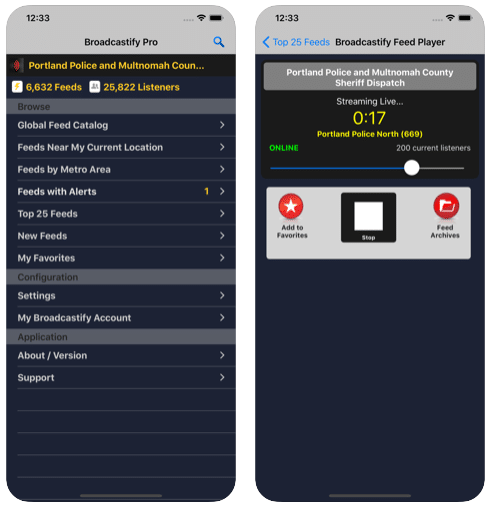 ---
Action Scanner Radio PRO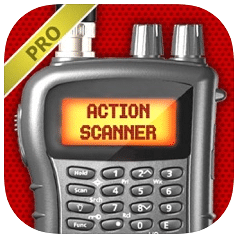 Know its time about all the conversations of fire and other situations nearby using this programmable scanner app for iPhone. It provides each ordinary person a function to refuse to get this kind of tool and performs all the necessary functions on more than 6 thousand channels in any place. A person may scan several channels simultaneously to capture information as efficiently as possible. This is an exclusive feature of the application, which costs a small fee for its purchase. Also, it works in a minimized view. Channel sorting tools are very convenient and visual, adding the entire user interface as a whole. This is a reliable option of police scanner for iPad.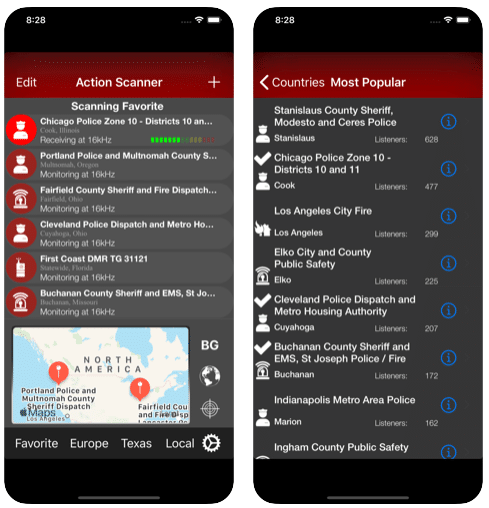 ---
5-0 Radio Scanner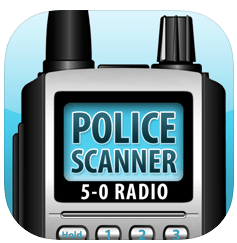 It's the perfect moment to go further with police scanner apps for iPhone and Android gadgets. It offers a large number of features for everyone. This tool includes international waves, and this option is completely free for all users without restrictions. We're probably talking about the best police scanner app for iPhone 6 and any other devices. Among other values, the function of detecting muffled waves that can be checked at a decent level of quality deserves attention. Lists of the most popular and used channels are included and can be viewed. All information is presented in a structured way, and each person has the function to identify hot events quickly, including using the finder of police shortcodes. This is a feature that is required for networking. But there's a drawback of the free version to consider is the ad, but 5 0 radio pro police scanner feed list solves all the flaws alone.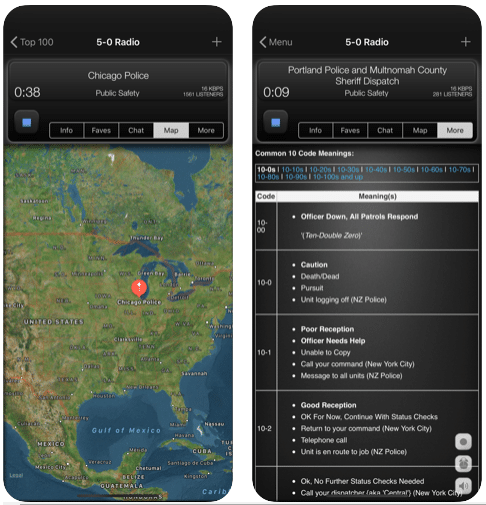 ---
Scanner Radio Deluxe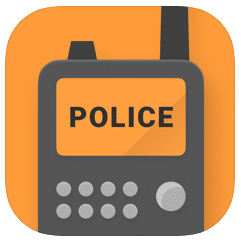 Add also this high-quality iPhone police scanner that is worth mentioning in the top. The tool proposes a complete set of most of the working options described above. This is all that everyone needs to see the nearby channels and be familiar with the current activities. In total, over six thousand channels are prepared for search and scan. The most reliable stations on the territory nearby can be tracked and enabled through a search. This free police scanner app for iPhone is available to everyone who prefers iOS gadgets (smartphones and tablets). The interface is quite typical and understandable at first glance. The design of this police scanner iPhone app (free) does not distract from work functions.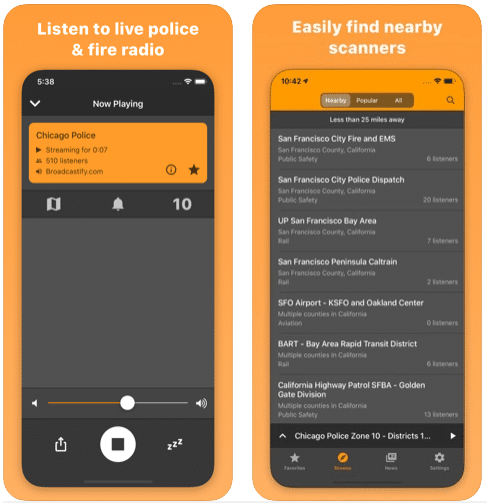 ---
Scanner 911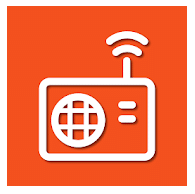 Scanner 911 (best police scanner app for Android free) pleases with efficiency first of all. Users note a simple start, a user-friendly design, a large number of channels, an option to save sound files and much more, which in total is a great advantage of this choice. The developers were not too lazy to propose the most thoughtful and useful product for a wide crowd, and users can display popular channels in any situation. The interface has flexible settings, and each person can customize the appearance and fonts to their needs. A unique feature of the 911 Scanner is the integration of maps with a display of the channel coverage area. So, check this highly convenient option for everyday use right now. Functions that are stored in the VIP version of other apps are also available with no fee. As an example, we are talking about working in the background. Police scanner is provided for Android users.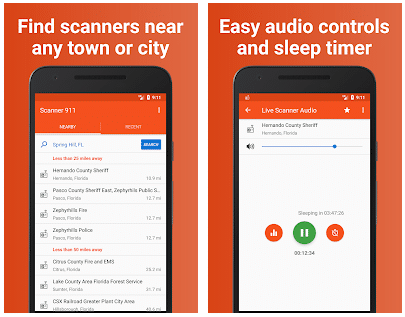 ---
Live Police Scanner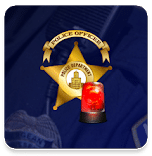 The last one simple and useful option of police car scanner app to choose from. It contains almost all the features described above. Everyone can find and check to any nearby station quickly. The user-friendly interface proposes everyone to navigate quickly in ongoing events, and this application can be used for everyday tasks. Also, a person can see the number of listeners for each channel, and any channel can be added to the Favorites section for quick access the next time. The last station starts automatically the next time someone connects. This police scanner se is available to all users of Android devices.
---
Hope you enjoy our list of police scanners for Android and iOS. Check Google Play and App Store for Android & iPhone police scanner app reviews to find another best option to try and daily use.