Penpals, paper letters, romance … Unfortunately, the epistolary genre has left our world almost irrevocably, giving way to quick and practical messengers, emoji and short messages.
How to resurrect the classic interpretation of best pen pal friends? It can be just a little adapted to our times. And it is important to know that there are so many who want to communicate in this way. And if someone goes to Google Play or App Store, then here he can find many penpal apps.
If this format is interesting, then just select the application and try to chat. There everyone will receive help on what to do. In the meantime, we suggest leaving below the list of best penpals apps for Android and iOS.
Hello Pal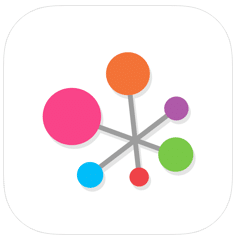 Hello Pal penpal app is the embodiment of modernity and technological concept in the presented niche. This tool allows a person to create a unique communication experience of people from everywhere and improve language skills. There is a place for everyone who is just starting to learn languages, or speaks them at a high level. The purpose here is the desire of creators to build the links for the whole world and find a way of interaction between people from the different places of the world. Large-scale functionality is available here for convenience, and it attracts a huge audience of users. A nice interface adds convenience and desire to explore the features of this free pen pal app deeper with most people.
A conversation is a dialogue with a built-in real-time translator and a set of useful phrases. This will help build and maintain a conversation. Pronunciation tools are also present. A person can listen to the phrase. Users can also use language sets, tests to test skills in a game form, and filtering interlocutors by a number of parameters. In total, hundreds of thousands of users are available in this best pen pal app.
---
Tandem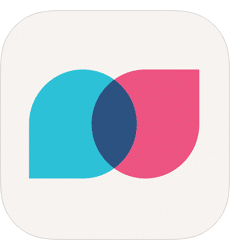 Tandem app for penpal conversations is an easy way to practice communication skills in another language. Many interlocutors from different countries are available here who are happy to participate in the talk. The application includes over three million users, so everyone can find someone to talk on any parameters, including personal interests.
A selection of topics is presented to choose and start the dialogue, but the user can also come up with their own theme. In addition to correspondence, dialogue can be conducted using audio messages and video chat. This is a penpal app for Android and iOS users.
---
Speaky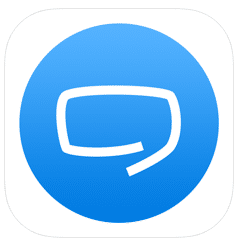 Daily talk with native speakers becomes as accessible and enjoyable as possible with Speaky free app for pen pal talk. This is a simple tool for everyday chatting and acquaintance with love from all over the planet, and it will be a creative and useful solution to hone the skills of a new words and phrases, and just have a good time having an interesting conversation. A flexible search system for interlocutors is presented here for a number of parameters, in addition to the target language. So, the user can select an opponent for interesting topics, gender, age and so on with this pen friend app. The interface is simple and convenient. If desired, the user can assemble a conference of several people; private chat and video chat features are available. An additional nice option of this best pen pal tool is a built-in error editor, including syntax ones.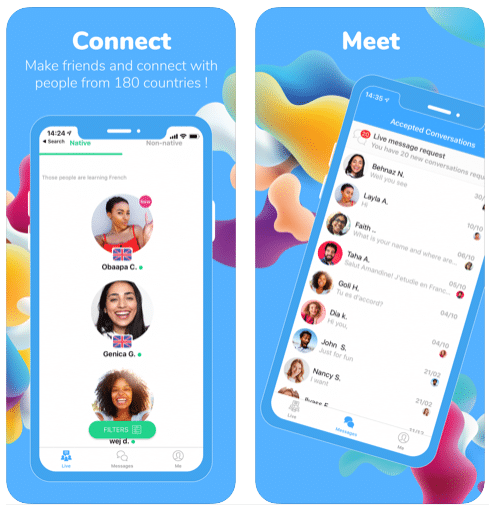 ---
Hit Me Up!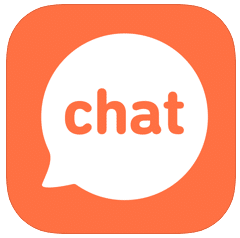 "Hit me up!" is known as one of the free pen pal apps that offers a maximally interesting and convenient way of communication between people from all over the planet in all respects. It is enough for the person to have a smartphone with the application in order to practice language skills and just get to know someone from any corner of the planet. A huge number of people are registered in this pen pal application, so it will be very simple to discover a pen-friend by any given parameter. The user also has access to a personal account with the ability to build a profile to find the most relevant people by interests. Here everyone has the opportunity to upload personal profile photos, indicate age, place of residence and gender. The interface of this best pen pal app for iPhone is simple and intuitive. A tab is available for all people online, where a person can search for an interlocutor manually. A separate tab for user chats is also available separately. A user lockout feature is also available. Just pick someone and start texting!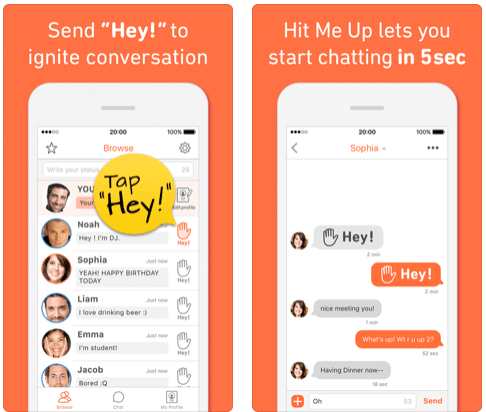 ---
Slowly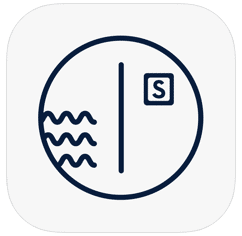 Slowly is also a very popular option from the free pen pal apps category that allows everyone to keep in touch with persons from all the corners of the planet Earth. It is enough to install the application on a smartphone to get buddies and soul mates in all corners of the planet or to practice communication in another language. A useful tool for finding people by interests and other parameters is available in this pen pals apk. The concept is implemented as close as possible to correspondence using paper letters, which adds a special touch to communication. The interface of this pen pal application is intuitive in all the wealth of functions at the same time. If necessary, individuals or search parameters can be blocked.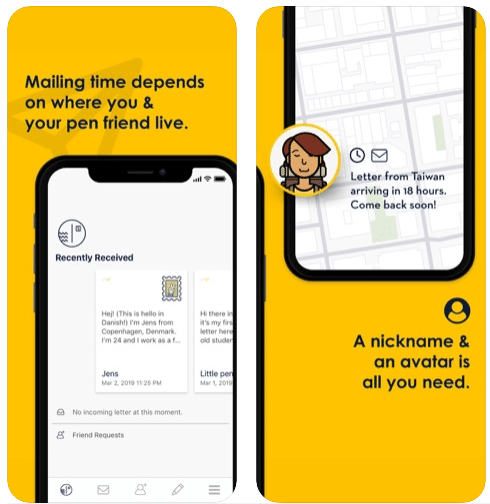 ---
Bottled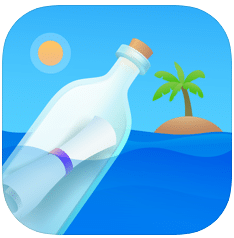 Bottled is another great pen pal app (Android and iOS owners). It is also intended to help new friends from different territories, as well as discover and practice new languages ​​in a conversation with native speakers. The communication process is implemented in an interesting way with this best pen pal tool. Each user gets at the disposal of a small island in the ocean. There are many such islands there, and each person can text with the world through message bottles that are thrown into the ocean. The design is located for this process and pleases with its pleasant beauty, and the interface is as friendly and intuitive as possible at first glance. The chatting process starts with a message that needs to be sealed in a bottle and sent. The bottle will be sent to a certain number of people everywhere, and if someone wants to answer, he will be able to start a dialogue. The user can wait for messages from other people, but if anyone writes own messages, the application will analyze the content and help send more messages from others. Automated user filter tools are available by gender, country or language, as for any other penpal world apps.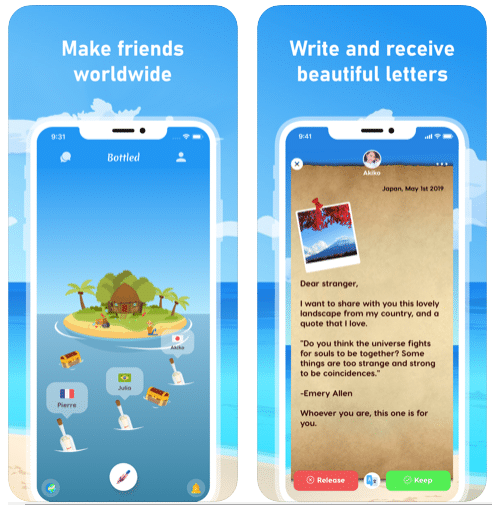 ---
Enjoy our pen pals app review and found something convenient in this niche to install.