Pottery is a very popular thing today. But even if a person cast aside the question of interest from hipsters and mods, this is a very useful pastime. Making dishes and other clay objects develops the mind and coordination of movements, and also serves as a good anti-stress for every day. But keeping a potter's wheel on hand and getting dirty at home is not the best idea, is it? Some kind of alternative is needed, and today it is possible to find a pleasant replacement.
let's create pottery lite
Developers are ready to offer several high-quality pottery applications for Android and iOS devices. These are creative, fascinating developments that correspond to the mechanics of manufacturing products on the potter's wheel very creatively. They will help to understand the basics of the process, prepare yourself for the present work and simply usefully kill time.
Further, we bring to everyone's attention a list of the best pottery applications for all Android devices, as well as iPhones and iPads.
Let's Create! Pottery HD Lite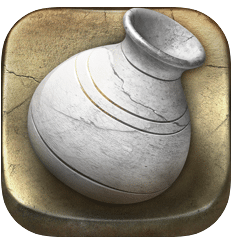 We invite everyone to pay attention immediately to the most creative, functional and convenient application that others take as a basis in creating their own developments in this niche: Let's create pottery lite. The application amazes even those people who have never been interested in pottery, and it will be impossible to refuse the opportunity to make a virtual pot or vase.
At first, glance, let's create pottery lite pleases with a bright, friendly and very award-winning design and interface, where all options and operating mechanisms are clearly visible and intuitive. The graphic component creates a feeling of pleasure from the process on any device and screen of any quality.
Completed items can be viewed in detail from all sides and saved to the gallery. The challenge is to create objects based on images while using let's create pottery lite's functions. If the task is performed efficiently, the user receives coins and this allows person to purchase more tools for further playing in the store inside the application. Yes, everything is implemented in a gaming way. The complexity of the tasks grows gradually, and at the last levels will have to strain. Let's create lite is the best free pottery solution at the moment.
---
Pottery.ly 3D– Relaxing Ceramic Maker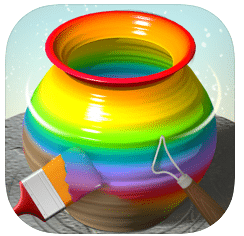 Pottery.ly allows a person to relax, move their brains and stretch their arms to create pleasant virtual ceramic products. The developers of this pottery app responsibly approached the detailing of the creative process, and the user can create a product without restrictions. Users can implement any shape, add many colors, patterns, and textures to the surface, after which the option to save the item is available, and it can be viewed in three-dimensional form. The process is performed in a meditative and very relaxing way, and the pottery will not cause any great difficulties. Even a complete novice will be able to understand the intricacies of the process quickly. The application has its own community, where everyone can demonstrate their work and discuss them with other users.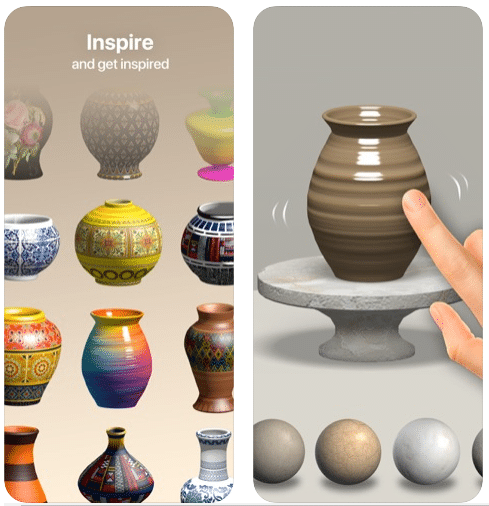 ---
Pottery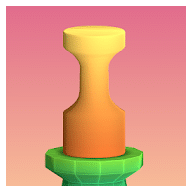 Pottery is a simple and minimalistic pottery making app that will allow everyone to get the basic skills of making objects from clay for everyone. The application is made in a game form and offers real-time processing of three-dimensional blanks to obtain an object of one form or another. There are many tasks of varying difficulty, which range from light and relaxing to those that will have to make more effort. A simple and pleasant graphics style complements the restrained splendor of the application, and the user can quickly understand the intricacies of the mechanics of the game process. This pottery apk is completely free.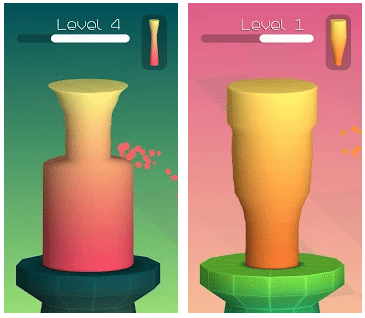 ---
Ceramic Builder – Real Time Pottery Making Game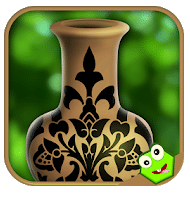 Ceramic Builder is another thematic create pottery app that offers users to master pottery skills in an easy way. Each user will be able to understand the basic mechanics of the process, and very soon a person will create his product and make a painting for the finished virtual object. And after that, anyone can safely take on a real potter's wheel!
The application is a game with a gradually increasing level of difficulty of tasks. Finished items can be saved in the gallery and viewed from all sides. Beautiful graphics and high detail allow you to create nice looking, unique items. A simple interface will introduce children to the basics of pottery and needlework in general while trying this pottery game apk.
---
Clay Craft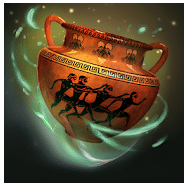 Looking for a very beautiful visual pottery lite app? Clay Kraft allows everyone to create objects that amaze the imagination with visual perfection and detailing. There is no game element here, but creative options have no limits. The interface is simple and intuitive.
The user can create a gallery of his own creations and view each item from all sides. You can also send images to friends in any convenient way. The developers have added a large library of old and modern ceramics, which allows you to learn a lot about this type of creativity. The application is available to all Android and iOS users.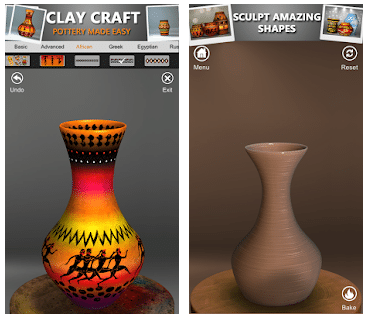 ---
Pottery 3D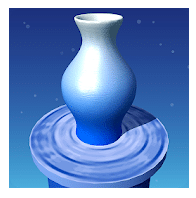 Check this one pottery app (free) too. The application allows each user to create a three-dimensional object, and it has very flexible and convenient options for creating a unique shape. Also, the user can specify the texture and color, and the finished item can be viewed from all sides in the end. This is a simple, but at the same time powerful sandbox with unlimited creative functionality. If a person is looking for a creative solution that is not overloaded with functions, then it is worth paying attention to Pottery 3D. Pottery APK download is available for all Android users. The interface is intuitive at first glance and is not overloaded with functions, which will be a big plus for those who have never dealt with such creative applications.
---
Pottery Making Ceramic Builder: Sculpt Paint Vase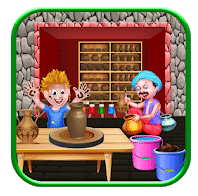 This ceramic app is especially useful for playing with children. This is a very simple and visually fun way to understand pottery art and learn how to paint ceramic objects. The user gradually develops skills and becomes a master in the manufacture of decorative clay pots. To bring the matter to the result, you need to take into account many details and go through all the stages of manufacturing the item yourself. The application is made in a light children's style with a very minimalistic interface. Everything is intuitive and pleasant in the process.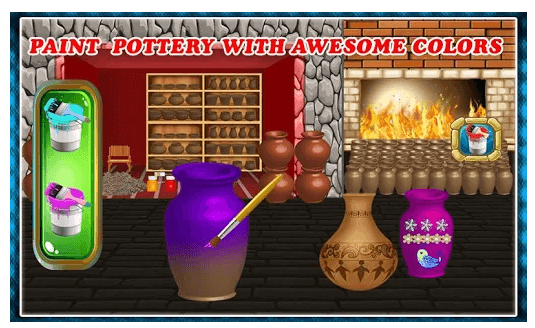 ---
There are also some another good options in stores, like Pottery HD lite. Check it and try too!