Slides and slide shows are used constantly today. This is a well-established way to organize a visual presentation, or to create a nice selection of photos for a holiday: birthday, Christmas or something when a person can meet with friends or family and remember pleasant moments. And if to add pleasant music, along with additional visual effects and transitions, the user will get an unforgettable beauty.
How to make a slideshow on an Android tablet or phone?
Everyone can make a cool slideshow today. It does not require complex skills and talents. But for everything to work out at the highest level, the user will need the best software (slideshow app, Android). If he needs to make slideshows on smartphones and tablets based on Android, the list below will be very useful. Find your best slideshow app for Android with us!
Slideshow Maker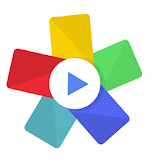 Slideshow Maker is a simple slideshow app (Android) that allows composing a set of photos into a memorable slide show quickly and efficiently. The principle of its functioning is very simple: the user needs to add pics from the gallery of the working gadget or from some sources of the Internet. The next step is to arrange them in the right order. At the finish, add a text description, graphics, stickers and other nice little things to decorate the picture, and especially music to the final touch. Hooray, cool content is ready!
The developers tried to offer the user a maximum of reliable and popular features that were presented in a simple and intuitive interface. There are no original solutions, but the things were implemented let developers to create a really cool and probably the best slideshow app for Android.
---
Pixgram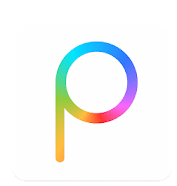 Pixgram (slideshow app, Android) developers offer the same formula as presented in the previous paragraph of the list. Here is a stable set of opportunities for non-professionals, which makes it possible to make a spectacular photo slideshow as a result. The main difference is that similar tools for creating slideshows and their subsequent processing are applicable to video files.
The user can create collages from photos, build videos together, or combine these types of content. Among the additional conveniences, a music search system deserves attention, which allows choosing e built-in library inside the application. Users appreciate the simplicity and usability of the interface as an additional positive feature. Great Android slideshow masterpieces begin with simple actions if Pixgram is used!
---
FilmoraGo – Free Video Editor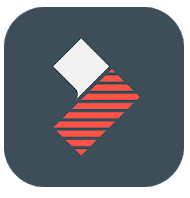 FilmoraGo is a popular video editor for Android, but it also contains a useful Android picture slideshow app tools. This video presentation app for Android contains a large number of visual effects to design a slide show that will appeal to even the most meticulous creators. The extensive library of free music deserves much attention, where the user can get a soundtrack for a slideshow for free. Over 100 sound options are available. There are many effects that will help to attract the attention of absolutely any audience. That is why the application can be considered as a universal tool for all situations. Each transition can be fine-tuned to create the perfect visual solution, and this fact applies to every aspect of movie creation. Download content, edit, arrange, and show the world a memorable collection of photos or videos! Fast export to popular social networks is available while making good slideshow apps for Android.
---
Slideshow Lab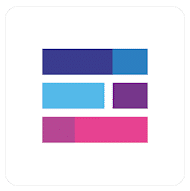 Slideshow Lab is considered as one of the best photo slideshow app for Android with zero price. A set of simple, but high-quality tools will allow creating not just a selection of photos to music, but a whole set of emotions and impressions for the viewer. Even an inexperienced user will be able to implement quite non-standard and interesting technical solutions. Each file can be modified to present the image to optimal condition. A set of visual transitions is available, along with a free music library for all situations. Synchronization with popular social networks is available. And the developers have implemented the automatic configuration of all the aspects of technical implementation. The user does not need to litter his head with unnecessary thoughts during creative work. Juicy design and interface is a nice bonus to the future good slideshow apps for Android.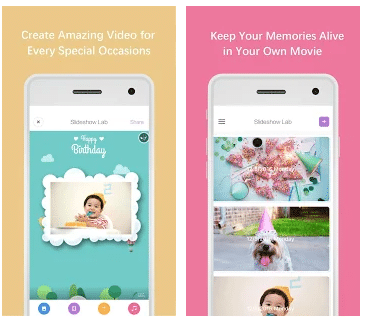 ---
Microsoft PowerPoint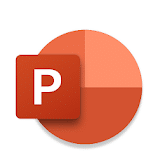 PowerPoint of obviously the most popular and known tool to create good slideshow apps for Android. The user may not believe it, but this program is available as an application for Android and it is free. In fact, this is a slightly more complicated solution than just a slideshow tool. We use PowerPoint for professional purposes, and it allows us to present an idea or thought in a bright way. A lot of useful features help that.
A significant positive side of this video slideshow maker (Android) is its almost complete compliance with the functionality of the desktop version. And the desktop version itself is well known to almost every person. The presented set of functions is integrated into a convenient interface, and the application itself is adapted for all devices. That is, a multifunctional presentation tool is available today without restrictions by users of mobile gadgets. They can easily build a high-quality slideshow or presentation on a tablet or smartphone in any convenient place.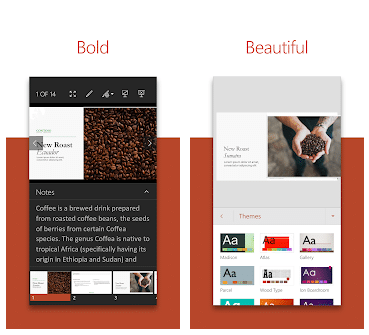 ---
Free Slideshow Maker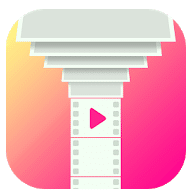 Let's look at another simple slideshow tool for quick tasks. This photo slideshow app (Android) contains all the functions on a par with analogs, but it also offers interesting options for everyday work. The user can quickly and accurately adjust the duration of each photo, select transitions, and music from a rich library of content. All this is wrapped in an interface in which it is impossible to get lost. If the user doubts the choice, he can try this solution with no losses.
Also, the developers were not too lazy to hire a good designer to create the splendor of a discreet design. Pleasant colors and a convenient interface design allow solving problems without unnecessary problems and questions. Free Slideshow Maker mobile slideshow app is available for all Android devices.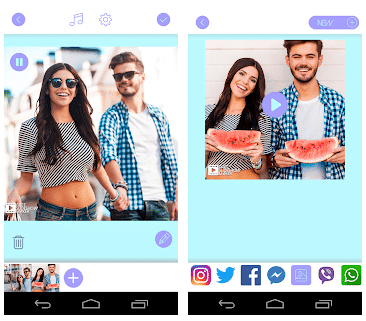 ---
Picflow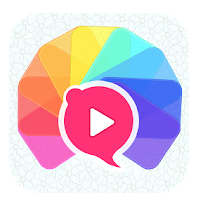 Although this best slideshow creator for Android lacks most of the technological features compared to other representatives of this list, there are enough high-quality tools to create an excellent slide show. The user has the opportunity to select music from the library of his gadget to personalize the result. If necessary, he can quickly cut out a single fragment of the sound file in the app. 18 transition options are offered for a smooth demonstration of a series of photos.
The user can synchronize photos and audio, drag and drop pictures almost effortlessly. Completed files made by this Android app to make slideshow with music can be exported quickly.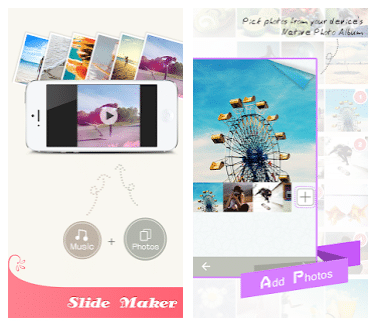 ---
Google Slides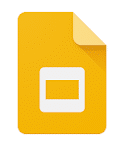 Google Slides (slideshow app for Android tablet) is such a thing that looks like PowerPoint. These apps (along with desktop/web versions) support mutual file synchronization. An important feature is the automatic data saving, which will not allow losing the achieved result halfway due to an unpleasant accident. Also, users appreciate this app for the ability to work together in a single workspace, work without an Internet connection, add comments, show presentations from mobile devices and even during the video calls, etc.
Design and interface of this best photo slideshow app for Android tablet are at a high level by default, because Google couldn't have any other way. So, for work and study, this tool will be extremely useful for creating a slideshow.
---
Prezi Viewer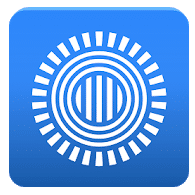 Prezi Viewer Android picture slideshow is a slightly upgraded tool. The application allows us to demonstrate everything together in a single frame, and then the user can go to any slide. According to the developers, this approach to demonstrating data is best suited for storing information in an ordered manner. Here is one of the most useful slideshow tools for work. The application is used to work with ready-made presentations that the user can export at his own discretion. Try a fundamentally fresh photo slideshow maker for Android to work with documents!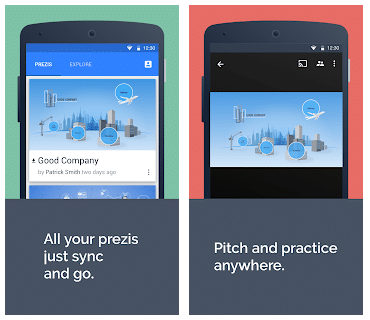 ---
Movavi's Photo Slideshow App
Failed to choose a suitable simple and free Android photo slideshow tool from the list? Then the last point will become a saving straw due to the subtle combination of a user-friendly interface and impressive functionality. This application provides instant file conversion into slide shows, which will delight viewers and business partners, depending on the user's target. It is enough for the user to upload photos from the device's gallery or external online sources to get started. There are many original tools for creating transitions between photos, along with the functions of adding music. You can take standard audio content, or add your own music. This slideshow maker app for Android is constantly updated in accordance with the wishes of users.
---