Each mobile device based on Android or iOS contains a standard microphone app. The reputation of such applications is almost zero, although they are a simple and intuitive solution for recording voice. And every person has reasons to record a voice or other sounds in everyday life.
Perhaps the whole point is that people usually do not think of recording voices or sounds. But interesting thoughts come to mind during the course of the day, but they are forgotten when a pen with paper comes into hand a little later. And this is just one good reason.
Since we are talking about this, we can try to introduce voice recording into everyday life. And for this, a large number of the most convenient and functional solution will help, which are available in Google Play and App Store. These solutions are similar to the basic ones but are more convenient in one sense or another. Microphone app for Android and iPhone is exactly what the person needs in order to develop the habit of using such a valuable, but not obvious for the majority, feature of each smartphone.
Here's a list of several best microphone app solutions for these platforms.
Pro Microphone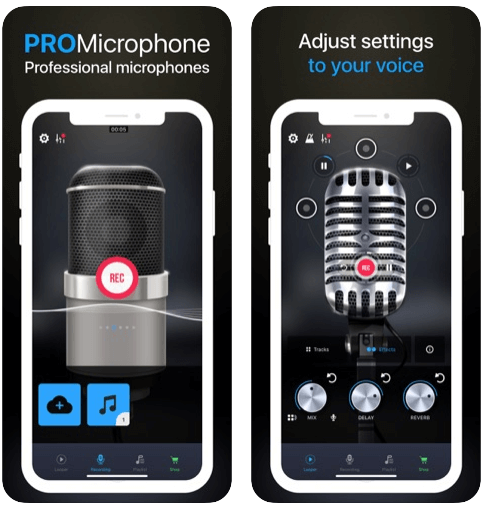 Pro Microphone is one of the best microphone app for Android and iOS among the most popular. This app is available for all devices based on Android and iOS, and it offers the maximum convenience for voice recording. The application allows a person to make the voice louder; this is the best idea for singing and controlling vocals in the process of learning to sing, and a great advantage is the high accuracy and quality of recording, taking into account the capabilities of a single smartphone. Several simulation options are available to choose from, including studio, condenser, and dynamic models. Each model has a flexible individual set of settings. The microphone app for singing is available for free.
---
WO Mic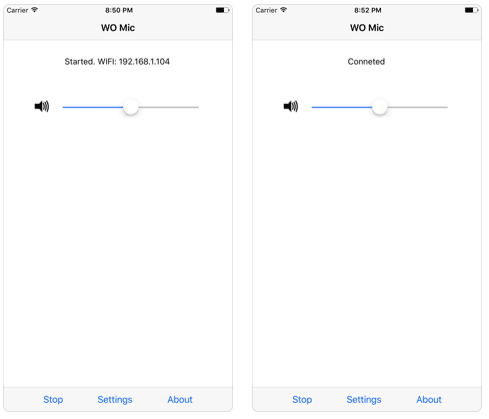 Let's go with the mic apps for Android and iOS further. WO Mic (microphone amplifier app, Android & iOS) turns a smartphone into a high-performance mic easily and simply, which can be used even for professional purposes in force majeure situations. Developers guarantee powerful sound processing to achieve the highest quality sound. Other important and useful features include voice chat and a powerful voice recognition tool. There are many functions in general, but the application is quite simple and intuitive, and each person will be able to deal with all functional options as quickly as possible. Available for everyone who prefers smartphones based on Android or iOS; for example, this is a microphone app for iPhone 4 owners.
---
EZ Mic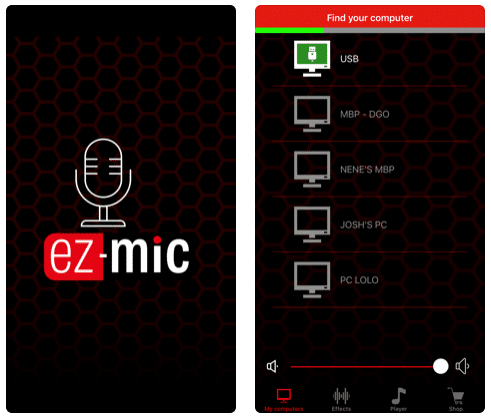 The EZ Mic Bluetooth microphone app (Android, iOS) is yet another convenient fusion of simplicity and functionality that will satisfy the needs of every possible person. And this fact applies even to professional tasks. Available for Android and iOS without restrictions, the application offers tools for recording and processing voice or any sounds of the environment. Automatic adjustment allows a person to improve the sound, taking into account the technical capabilities of a single smartphone. A nice addition is a set of sound effects that will help everyone change their voice or sound file. Mike apps for Android and iOS like this are a good way to play and cheer up friends. The application can be used as an external tool for Apple devices (for example, microphone app for iPad), as well as Windows.
---
M*Modal Mobile Microphone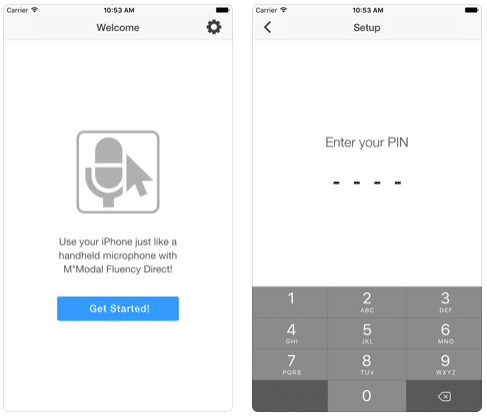 M * Modal is another good example of a mic app for Android and iOS. Among other things, the application allows everyone to transfer data from anywhere to the inside for further processing. Cloud technology offers great opportunities for everyone. Also, developers guarantee high-quality sound when recording. This voice amplifier app for Android and iOS is a powerful sound solution for specific audio processing tasks, but it has a convenient solution and deserves a place in this list for this reason.
---
nVoq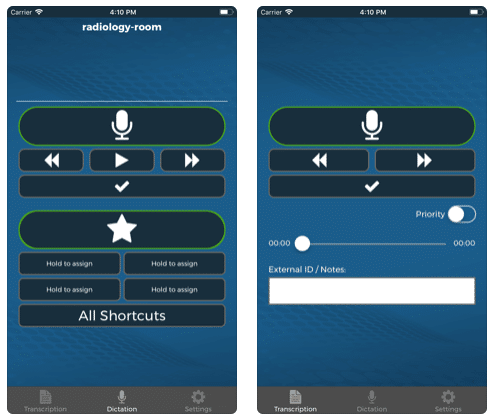 nVok best iPhone microphone app provides many interesting opportunities for transforming iPhones and iPads into wireless mics. The application's functionality is very interesting, and everyone should familiarize themselves with it before using it. Here everyone has a lot to find useful solutions for various everyday tasks of recording voice and sounds. For example, an application can be involved in a process of voice recognition. Also, a person can convert the voice to text. The function to turn your iPhone into a full-fledged microphone is presented here, but a subscription opens up a lot of user options.
---
Wireless Mic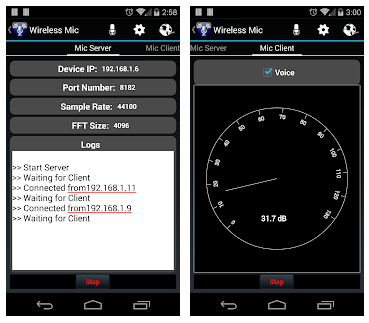 Wireless Mic is a simple and free mike app for Android for everyone who prefers smartphones based on Android. At the same time, the scale of the application functions is comparable to paid professional counterparts. The user experience is simple and very convenient, and each person will understand all the functions quickly and intuitively, without any extra effort. This mic app solution for Android is widely popular among journalists as an additional and spare work tool. It provides decent sound quality, adjusted for the quality of the technical component of the smartphone, and also offers additional functions for managing recorded files.
---
Megaphone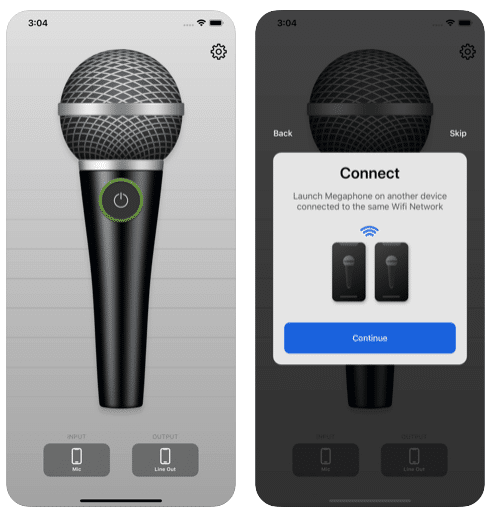 Finally, turn iPhone into microphone? There's a final option to choose from. This application helps to amplify the voice and record high-quality audio files very quickly and in any convenient situation. So, it turn your iPhone into a microphone. Several application options are available here, but the free version offers everything a person needs for high-quality voice recording. Premium functions only expand the available functionality. The developers have attached detailed instructions for everyone who installed it, which will help to understand all the possibilities effortlessly to get started. The user-friendly interface adds a piece of convenience.
---
Conclusion
Most apps to turn phone into microphone have minimal functionality and full sound recording capabilities. That is, a person must make a conclusion based on the convenience of the user experience. All mike app solutions for Android and iOS on the list are good on the same level.