Want to amuse yourself or your friends? There is a great idea of how to do this. Here the user will need their own photo, good or not. Install the scary face app and use the proposed filters on yourself. It will turn out a terrible and funny effect, which is a sin not to share! And the user can process photos of loved ones to play them. We promise a lot of pleasure and unforgettable moments guaranteed. And to make the process and the result as pleasant as possible, we offer everyone the best scary face apps for Android and iOS.
Zombify
Zombify scary face app will allow a person to become a zombie painlessly and without consequences. At least in the picture. But more is not necessary, is it?
This application has integrated AR technology. Install the application, launch it and recognize the face using the camera. When the task is completed, the application will turn a person into a living dead. The user can try a lot of animation and sound effects to enjoy the situation to the full. The application is completely free, but some content needs to be purchased. Available for Android and iOS users.
And remember that it's better to save the nerves of your beloved grandmother! Scary face apps for Android and iOS can do cruel things.
---
The Walking Dead Dead Yourself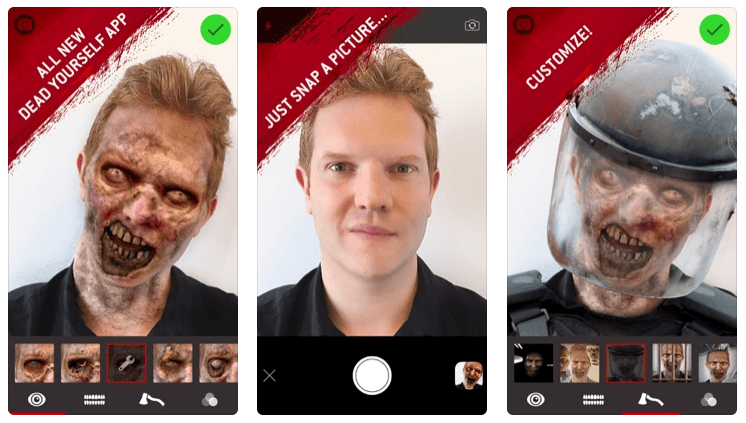 Another one nice zombie tool for photos from the list of scary face apps for Android and iOS. Relive yourself and your friends in the guise of zombies by applying a bunch of interesting effects to choose from. There are a lot of options for masks of living evil spirits, each of which has a visual highlight. This scary face camera app contains additional effects that allow any user to create, for example, a luxurious declaration of love. Transform the face with a zombie filter, add a romantic frame and signature, send the result to loved one. It will be funny! Do not be too lazy to have fun in the guise of living evil.
---
ZombieBooth 2
Let's close the zombie theme with another popular scary face app. Over a hundred thousand downloads and tons of positive reviews are a good indicator that ZombieBooth 2 is worth a try. It's interesting to notice that the first part of the application was even more popular. But there are more opportunities. This is also a scary face video maker app: the user can take a video and create a three-dimensional effect of overlaying zombies on video in 3D. In parallel, multiple effects are available to provide the image more credibility. Zombies respond to user movements actively. The picture is less realistic, but it looks very cool and silly. This scary face video app does a lot.
---
MSQRD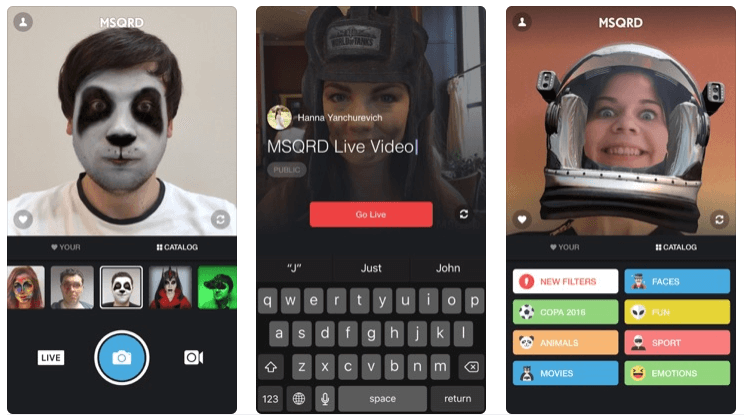 MSQRD is an official FB's face change app. And it also belongs to the category of scary monster face app tools. If offers a lot of funny options to "improve" personal image. Just upload a photo, and then put masks on the face. The application will calculate the location of the face clearly and tighten the schedule exactly, taking into account the perspective. Most of the effects are funny, but there are some scary options. The user can take not only photos but also videos live with the active mask. Completed video or photo can be quickly saved in the device's memory, or exported to social networks. Amuse friends with interesting options using this scary face app (Android, free download + iOS)! A big plus is the complete lack of advertising.
---
Face Swap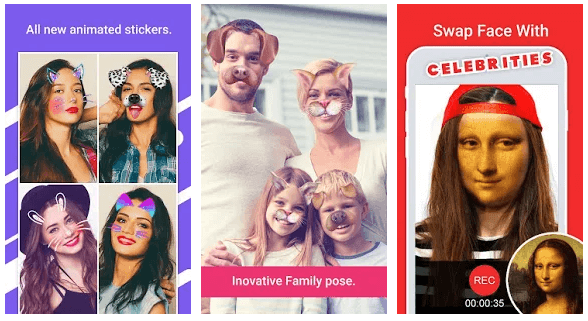 Check this nice option of scary face app for Android too. It also has not only scary masks but some funny ones too. The application has a very simple and intuitive interface, as well as expressive mask templates for photos. The entire set of masks is presented in the gallery below, and the user sees what he chooses. Scary masks are really scary, and the user easily scares the photo of nervous friends. Alternatively, the user can replace people's faces in the photo. It also often leads to frightening effects. Face Swap scary camera app for Android is completely free, but includes paid additional content and advertising.
---
Halloween Photo Booth – Monster & Zombie Maker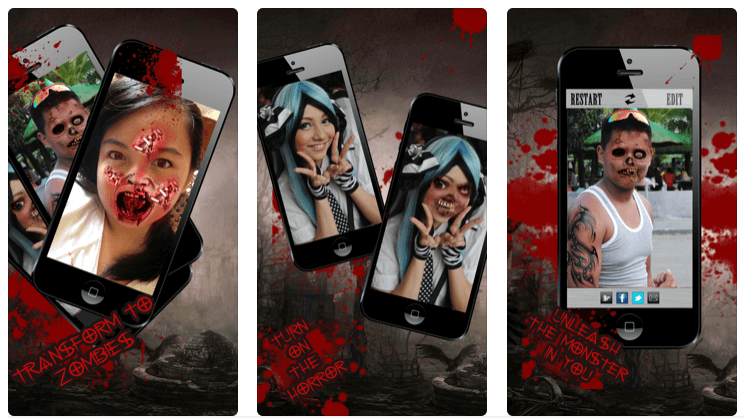 This app scary face is a good reason to amuse or scare friends or relatives with an interesting evil collage. The app will help the user with the issue for 100%, get ready for unexpected reactions. The application allows changing the downloaded photoshoot (the user can take a photo from the application quickly) by adding a monster or evil spirits mask over it. The mask is added automatically and the relative position of the face is located correctly. The result always looks convincing. Most masks are available with no fee, some can be purchased for a small price. The user interface of this face changing app for iPhone is very simple, and even a child will cope with the functionality.
---
Face Changer Photo Editor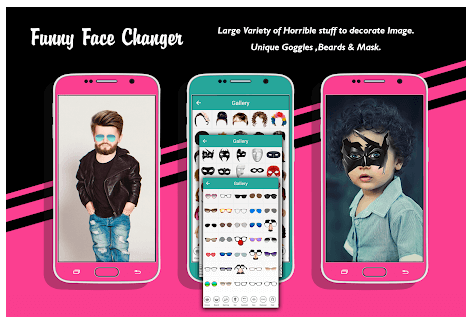 Face Changer Photo Editor is a very primitive face changing app for Android, but it's quite a good tool to have fun with friends. There's a lot of options for changing the appearance, which can be superimposed on the photo in parts manually and adjusted in accordance with the perspective. This is not such a smart application with an intelligent adaptation of the mask, but it allows the user to show creativity in manual mode. The user can saturate the photo with a bunch of small details that will create a unique and original image. There are practically no restrictions on the imagination! The completed result can be sent to all social networks quickly via this horror face application for Android.
---
Zombie Booth Scary Face Photo Editor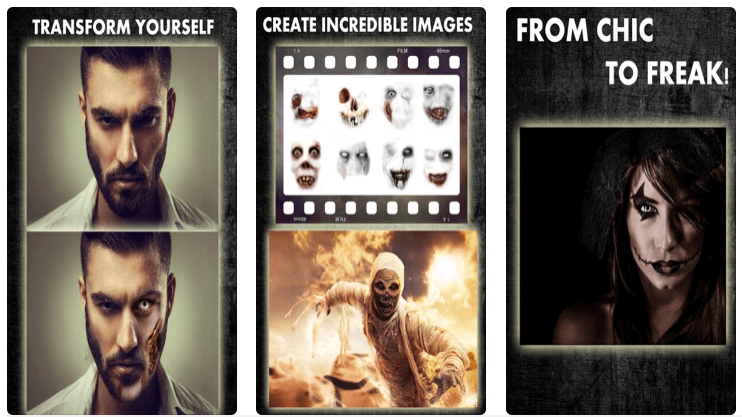 This zombie scary face editor for iOS is old but it is still cool. It is elementary but has all the necessary options to change a person's face in any creepy way. The rise of the dead is closer than it sounds! Prove it to your friends by transforming a photo or their portraits using 20 different, very funny zombie masks available. We are talking about a free kit. A small board will open another 30 masks for every taste in this scary face photo editor. Experiment and show the dark side in the photo. The completed image can be subjected to basic processing. Rotation and resizing options are available here.
---
And don't forget about Snapchat! Scary face app too, actually. Kind of.