What about a good party? It is difficult to refuse sometimes to gather friends on a day off and have a good time. And singing will help with this. Everyone loves to sing, anyway. And certainly, everyone likes to watch their friends try to sing. That's just a karaoke machine is not always at hand.
What about the dream of reaching the pinnacle as a vocalist? A good dream if a person loves singing. However, a key factor in the development of vocals is a regular practice. Such an opportunity is not everywhere and not always
In both cases, karaoke songs app (free download mostly) options for popular mobile platforms will help solve the inconvenience. Many of them allow people to broadcast content on TV to replace ordinary karaoke. Most provide a vocal recording function that the vocalist can then listen to and improve the quality of the vocals.
In total, we present to all the best karaoke applications from Google Play and App Store.
Cizoo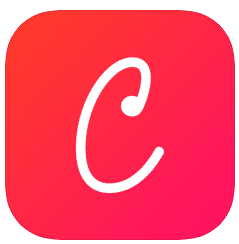 A new, but promising and highly technological karaoke app (free download) for all iPhone and iPad users. It allows a person to perform the best songs in any convenient place and at any convenient time. It is very valuable for practicing vocalists, as it known as a powerful vocals tuning the engine. It allows the singer to catch the voice under the tracks to tune the vocals automatically so that it matches the notes. The result is at the level of real stars. Among other things, users note high sound quality, fast export of tracks to social media, regular library updates, the ability to record videos, chat with other users without restrictions. Also, we're talking about a completely free karaoke songs app (download link below). Enjoy it!
---
Singa
Who is looking for a reliable and popular option for a large range of vocalists? Singa karaoke music app (free download here) will suit everyone, and this is not an exaggeration. The developers tried to create a very stylish and friendly user option, which is characterized by an intuitive interface and a nice design. There is a complete set of user options for karaoke, including outputting content to external devices, recording audio, adjusting vocals and applying effects to the voice. The library consists of tens of thousands of songs, and the search is very quick and easy. New tracks are added regularly, but all the immeasurable classics are also presented here. People of different ages and with very different musical preferences will find their island of pleasure in this karaoke app (download free by links below).
---
Kakoke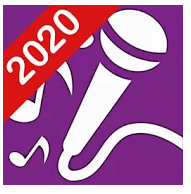 A popular exclusive song karaoke app (download) for Android, which will appeal to fans of very different music. This is a simple solution with all the necessary functions and high-quality technical implementation. Users have the opportunity to sing songs under high quality tracks. Here is a large enough library of songs to find the perfect tracks for entertainment and vocal practice. Additional effects are also available that enhance the recorded voice. The recorded track can be exported to social networks in a couple of clicks. So all friends will see the talents of the singer. If necessary, the vocals can be changed using additional sound effects for every taste. The application has a powerful social component, and all lovers of karaoke and singing have the opportunity to communicate here on common topics and evaluate recorded songs.
---
Voloco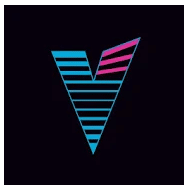 A very stylish vocal karaoke app offline (free download option) for practicing singers. There is everything the person needs to learn vocal in mobile conditions without additional tools. The vocalist has the opportunity to select a song from a huge catalog, sing it, record and improve vocals with the help of additional tools. There is also an option to automatically adjust the tone of the voice during the singing process. A sung track can be saved in the phone's memory or sent to social networks using the quick export option. Voloco is characterized by a very stylish design, and surpasses most competitors in this regard. Also worth noting is the intuitive user interface with adequate placement of functions. Finding any track in a couple of clicks is easy. By the way, the music library of this karaoke songs app (download it here!) is regularly updated with new products.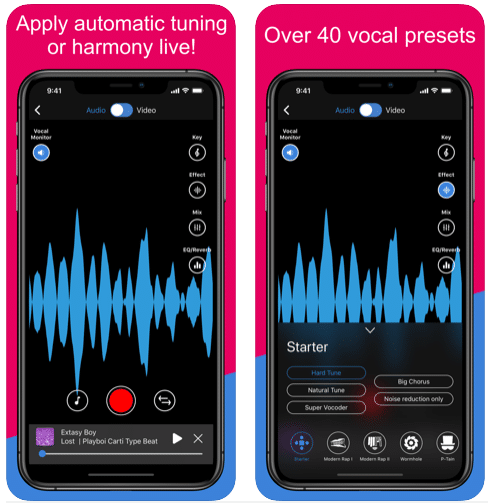 ---
StarMaker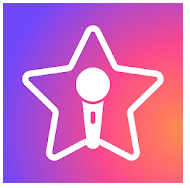 Who wants to become a star and make crowds of people love themselves? It's possible, but there's a long and difficult road ahead of vocals. It is important to be persistent and regular along the way. And this karaoke songs app will help everyone to adhere to the daily schedule of vocal practice, regardless of external circumstances. The user can select a backing track from a large library of music, listen to the track and sing it. To correct vocals, the option of recording voice is available for further analysis and study. It is possible to programmatically improve vocals while singing or after recording a track. Special tone adjustment tools detect inaccuracies automatically and make the voice as correct as possible in terms of matching notes. Ready-made tracks can be saved in the phone's memory or quickly sent to social networks with a couple of clicks.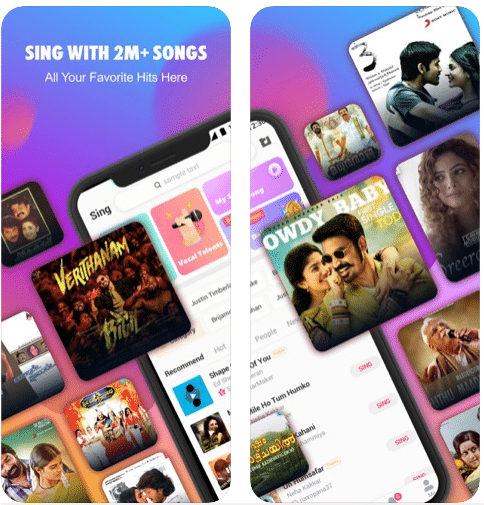 ---
The Voice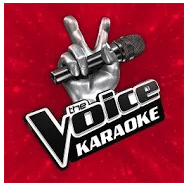 This is the official karaoke song list app of the popular song show, which is distributed around the world by the franchise. Users can sing, record tracks and chat with like-minded people from around the world. Many hits are available here, but not only English-language music. Regional hits in different languages ​​are more than enough for it to be widely popular in all corners of the planet. It is worth noting the responsible approach of developers in all aspects. This applies to a very beautiful design, intuitive interface, powerful technical tools for painlessly enhancing vocals by tonality. Each track can be recorded and sent to friends, or to the community for discussion. All users have the opportunity to sing a duet and record the result on video. Chat, go and enjoy the favorite activity without limits!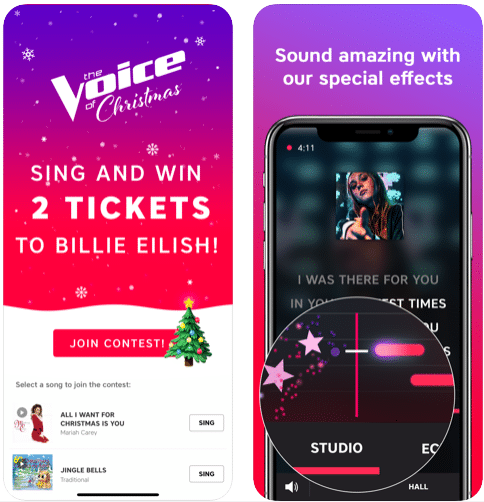 ---
Midifun Karaoke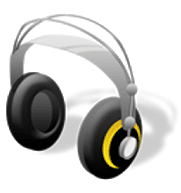 Last, but also a very important representative of the list of the karaoke app free download options. Its users get access to a huge library of backing tracks with lyrics in the MIDI format. This means that this user option is very economical. It is suitable for everyone who cannot afford to allocate a lot of space in the phone's memory, or does not have a powerful smartphone. Users can enjoy the perfect karaoke experience with simple tunes in good sound quality. The user interface is very minimalistic, and the design allows the user to not be distracted from unnecessary. Only you, your favorite songs and the opportunity to sing them in any convenient place and at any convenient time. Its library is regularly updated with relevant new hits. Separately, it is worth noting compatibility with external Bluetooth devices (microphones and headphones), which makes the user experience more diverse and high-quality.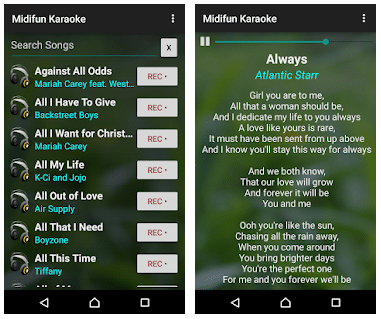 ---
Conclusion
Are the listed applications enough to choose a cool option for a karaoke lover? Yes, definitely. Will there be enough of them to make the most complete picture of this niche? If such a question arises, we recommend that everyone search at Google Play and App Store for other interesting app options to choose. Many quality discoveries are possible, like frozen karaoke app free download.