Cooking is a creative process and an art that gives pleasure. However, the technical aspects of cooking dishes and individual ingredients are too important and should be followed exactly in most cases. Only in this way will it be possible to please relatives and friends with culinary masterpieces. One of the most important aspects is the cooking time, and everyone can easily forget about it, leaving only burnt pieces from a wonderful dish. To avoid such situations, everyone can use a convenient kitchen timer on a mobile phone. Several best kitchen timer app options for iOS and Android are presented below.
Timer+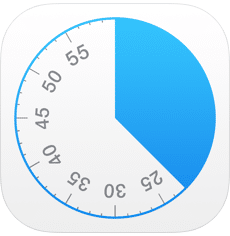 We present to the attention of culinary specialists one of the most popular applications in App Store in this category. This is a simple, effective and most important free food timer app for all kitchen occasions. The user can set several exact timers right up to the last second. It is important to note that the application can be minimized without data loss. Millions of users enthusiastically note its advantages, and a high rating serves as the best confirmation of this. And, of course, these timers can be used for any everyday purpose. It is useful for measuring working time by a freelancer, calculating the time of taking medications, and so on.
Also worth noting is a simple and pleasant design that emphasizes usability. Any timer can be quickly and easily extended in time. For visually impaired people there is a voice dubbing function.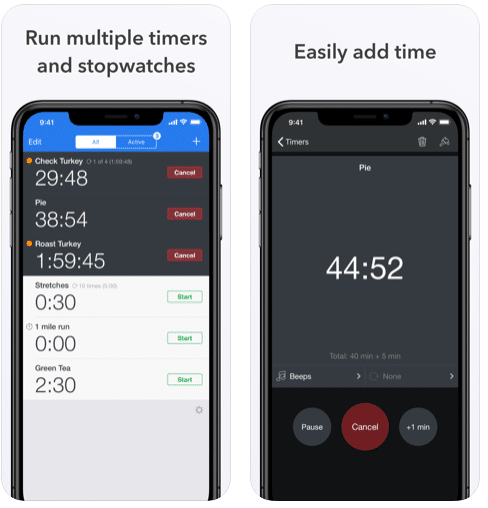 ---
Kitchen Timer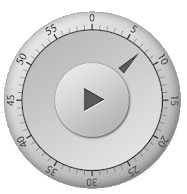 Users of Android devices also have a high-class alternative in the form of this free kitchen timer app. It also has many positive reviews and downloads. The functionality is close to the capabilities of the application above, and here all the needs of a person who prepares food in the kitchen are taken into account. The user can create several timers at the same time, extend the time, create various presets, delay the launch, and so on. Moreover, the number of simultaneous timers is unlimited, and the application is completely free. A very stylish design in gray tones deserves special attention. Night mode is also available in this cooking timer app. In addition to the kitchen, such a timer can be used when practicing yoga, during sleep, and so on.
---
Best Kitchen Timer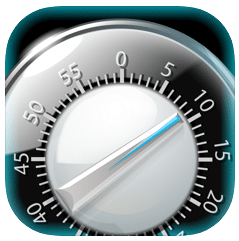 Another interesting kitchen timer app (iPhone, iPad). This is a timer with a stylish and memorable appearance and animation that perfectly fills the space in the kitchen and brings order to the processes, especially baking, frying. Also suitable for any other tasks. At the end of the timer, a loud sound will be heard that cannot be missed. In total, more than a dozen sound options for the alarm for every taste are available. Timers are set for an hour; they can be extended with a flick of the wrist. If the call is missed, the application will repeat it three times at a certain interval. Several color themes are available to choose from in this multiple cooking timer app.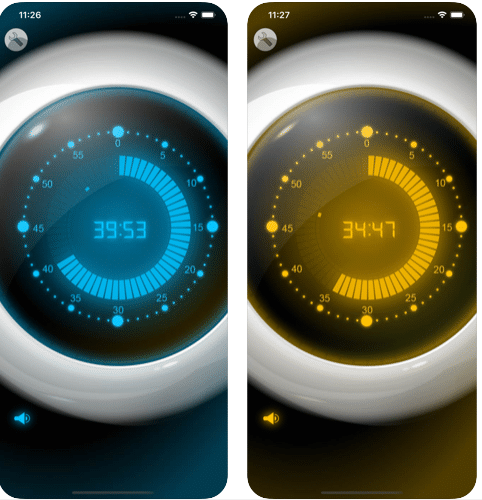 ---
Kitchen Timer Multi

Does Android users need something as simple as possible? Pancakes and casseroles will be made by timing with this application. This best kitchen timer app (Android) provides a minimal but very practical set of functions for measuring time in the kitchen and in any other life situation. It is important that here the user can set several timers at once on one screen in order to monitor them simultaneously. The settings of each timer can be quickly changed if necessary. The application supports timers from 1 second to 100 hours (without 1 second) of operation. Particular attention should be paid to the interface and design. Design of this best kitchen timer app is too clumsy, but it plays into the hands of the user and helps to focus on numerical data.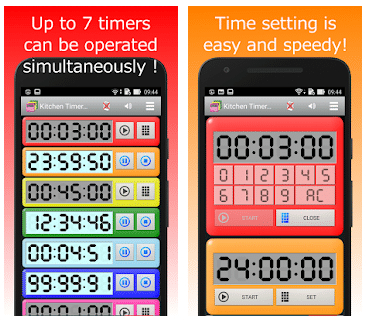 ---
Thyme – A Modern Kitchen Timer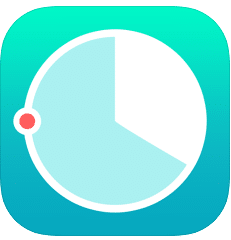 And another best cooking timer app for iOS, which is aimed at a single function. Thus, this application is perfect for those who do not tolerate anything superfluous. And the main function of time measurement is made accurately and efficiently, a pleasant design adds convenience to work. Cooking becomes a very convenient and accurate task. The simple and stylish design adds grandeur to the mono-accent of the developer's ideas. If necessary, the user can start several timers at the same time. Users respect this food timer app, and it definitely deserves wide attention.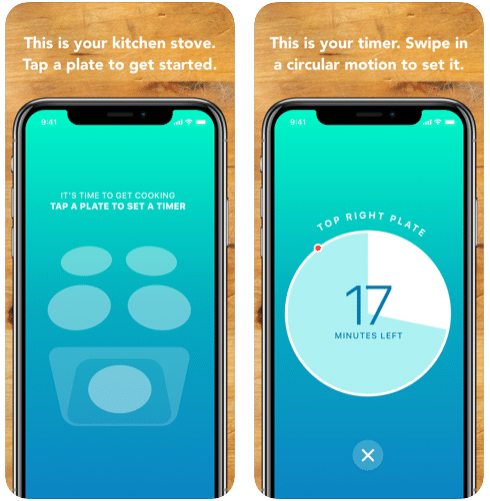 ---
Conclusion
All cooking timer app solutions in this category have approximately the same functions. And this is correct, since an excess of functionality may seem inappropriate to a user who needs a simple timer. And this is the majority. And the choice here remains to be made only in accordance with personal preferences and design.