Philips Hue lighting system is one of the first, best and most high-tech working tools in its category, which is widely used in the whole market today. It allows everyone to create a unique atmosphere for any quiet event and party, where the lighting will move in time with the sound background. The developers made a big emphasis on the possibility of free manipulation with system's tools, and today there are many interesting applications for synchronizing Philips Hue with Android and iOS gadgets. Next, we bring to the attention of the potential user the best music sync app for Philips Hue options, which will help to curb the capabilities of the system easily.
Philips Hue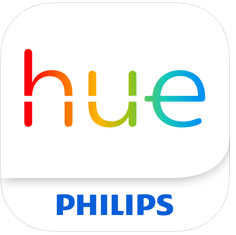 The official Philips Hue app has an interesting design, but the user interface is quite complicated. However, this is one of the most effective system management tools on the market today, despite convenient third-party alternatives.
The functional part of this best app to sync Philips Hue with music is characterized by the presence of several control shortcuts for adjusting the light through clicks. This allows you to quickly change the color of lighting and perform other user tasks. Color sources can be grouped in any convenient way, choosing color solutions in parallel. Available and convenient pre-installed lighting models to choose from. This best music sync app can be downloaded to all Android and iOS devices.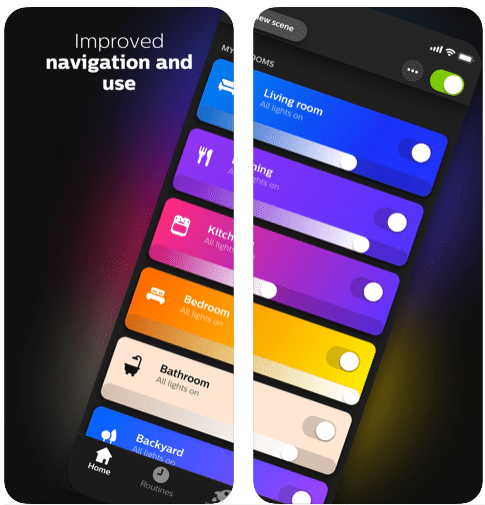 ---
OnSwitch
OnSwitch Philips Hue music sync app provides a truly interactive lighting experience in every sense. A key feature of this app for syncing music is a carefully selected collection of some different albums, which in total include more than 200 animated and static lighting presets and other options. Scenes can be synchronized with audio from the application to create unique audiovisual images that will be remembered by everyone around them.
An album with simple visualizations of the types of lighting for each custom installation is also available every day. Tools are also available for creating and managing lamp groups for user installation. An important feature is the optional support for the LIFX range of intelligent lighting. This hue music sync app is an opportunity to compare how the lighting system is more suited to the situation.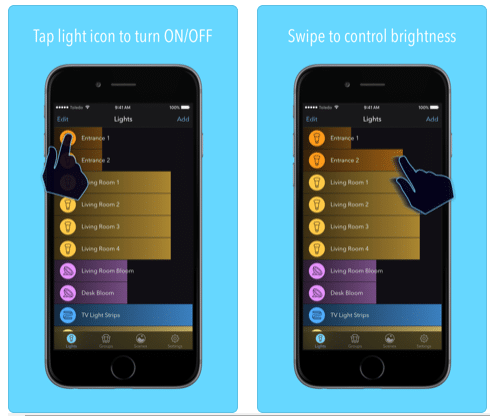 ---
HueMote
Let's also look at a very simple and minimalistic Philips Hue music sync for simple tasks. This is a device with a friendly interface that allows everyone to adjust the lighting with a few taps. Among the available actions, you can find a change in the shade of lighting, adjusting the brightness of the color, and so on. User settings can be saved for quick access in future situations of use. Synchronization of settings via iCloud with Philips Hue Apple Music is also available for all iOS devices while using this syncing music app. A person can control the lighting settings directly from the lock screen.
---
All4Hue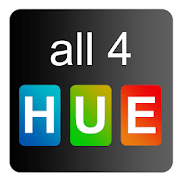 Another simple and minimalistic best music sync app for Android. At the same time, the functionality may slightly differ from a number of analogs, and some functions will have to be understood before use. In any case, users highly value this application due to a combination of convenience and functionality. Among the interesting additional functions, temperature and motion sensors can be noted, which affect the lighting scheme during operation. There are a lot of interesting options that can be flexibly combined with each other to achieve a memorable effect. This Philips Hue music sync (Spotify is available too) is completely free but there is advertising.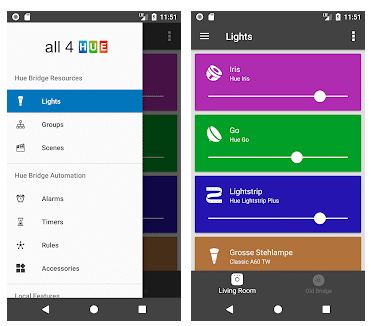 ---
Hue Switcher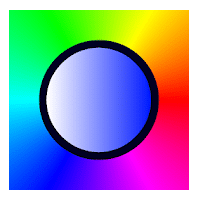 Let's go further with the apps for syncing music. And another simple option for synchronizing Philips Hue systems with Android-based smartphones, which will appeal to undemanding users with interest to create something bright, interesting and dynamic in terms of lighting. It integrates very easy-to-understand means of creating groups of bulbs and controlling each of them, mechanisms for installing triggers taking into account time and movement, a large set of transitions and scenarios that people around will definitely appreciate. A large number of users highly appreciate this Philips Hue music sync (Windows isn't available) in Google Play.
---
Ambify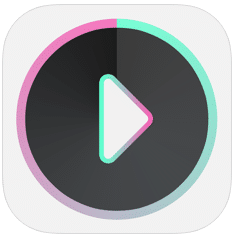 What about simple options for iOS in this category? There are few exclusives here. For example, Ambify Philips Hue music sync (Mac) will allow the user to realize almost any lighting ambitions using the described system. Just start the application, select the type of lighting and set the list of music for synchronization. After a quick analysis of music tracks, the application will carry out accurate and interesting synchronization of light and music to the joy of everyone around. If desired, the user can create different color themes for the types of music and flexibly change the application settings. Apple TV sync is also available while using this Philips Hue music sync (iPhone).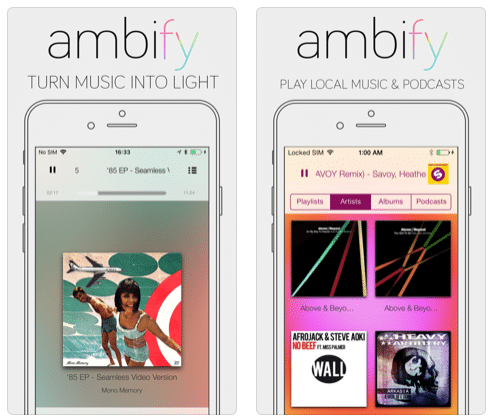 ---
Hue Disco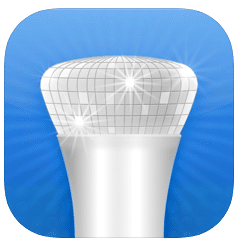 Hue Disco best lip sync app offers a wide range of convenient tools for our task. One of the options is especially important. This application allows everyone to not just play music from the phone or online to synchronize with lighting. Here, the user can synchronize the light with music that sounds from the outside. That is, digitization is carried out through the microphone of the smartphone. This provides a huge space for creativity. In addition, a number of additional user options are available, including the Bluetooth speaker. The microphone sensitivity controller allows the user to adjust the degree of light response to music. Also, everyone can set the average brightness level of the system during operation of such tools of best music sync companies and developers.
---
Lightbow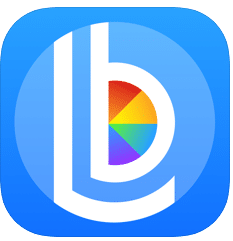 Lightbow is a very powerful lighting setup tool for iOS users from the list of best lip sync apps. The available preset settings are especially appreciated. The user can manually and without unnecessary efforts to develop complex multi-level cycles of animations, static display of light, user commands to create a truly unique visual experience. Various transition options for every taste are also available. When the preparation for work is completed, everything can be started with one click, or saved for future use. In general, the tool for sorting and storing collections is very wide. Also, the user can work with LIFX and WeMo systems while using this best lips sync app.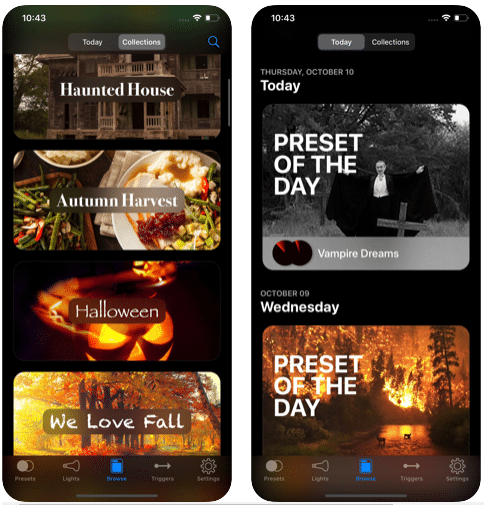 ---