Who wants to manage their favorite music, as well as the world of unknown tracks, as conveniently and easily as possible? Owners of smartphones based on Android and iOS have a large number of choices. Despite the fact that music downloaders are gradually removed from official stores, there are still many interesting and free applications in this category. But how to choose the best option from this number? We invite everyone to consider in more detail the capabilities of one of these applications in order to simplify the selection and save time. We're talking about Musi app.
What is the Musi?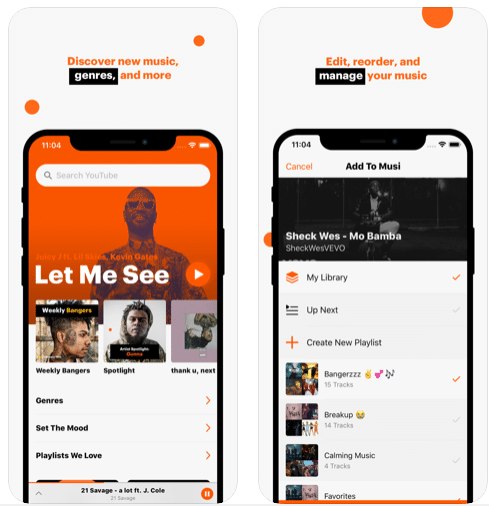 So, what is Musi?
Musi application is a free music tool for major mobile platforms. Musi is an app for finding and listening to music, compiling playlists and downloading tracks for listening offline. It is characterized by simplicity and minimalism, and users highly appreciate this. Next, we will consider the features of the application, its main pros and cons.
Enjoy All Your Favorite Music
Musi music app has a convenient music search tool. Among millions of tracks, you can find interesting musical compositions, as well as make amazing discoveries to your liking. A smart algorithm of Musi music application provides the user with quality collections in accordance with the history of listening and interests. A flexible tool for compiling playlists allows the music lover to collect collections of tracks from the largest media services, including Sound Cloud and YouTube. The visual simplicity of the application and the minimalistic, user-friendly interface deserves special attention. This is an easy way to find and listen to any music quickly.
Pros and Cons
Let's compare the positive and negative sides of Musi music download and listen to app to make a decision: does it deserve a few megabytes of free space of the user's smartphone, or not.
The already mentioned function of convenient listening and storing music from Sound Cloud and YouTube is implemented at a high level, and not everyone offers it. Also noteworthy is the synchronization function with AirPlay devices. The user can create an unlimited number of playlists in the library, and this is a very simple and intuitive process. Music playback is possible in the background. Any music can be sent a couple of clicks to friends. And the interface is as convenient as possible for everyone.
Negative aspects of Musi music app for Android and iOS: the only huge thing to note is the presence of advertising. But this is a completely free application, we recall.
Final Thoughts
In principle, everything is said above in this Musi app review, and users can safely install this music application on their smartphone for everyday use. This is a convenient free tool without flaws, which will serve a great role in any situation. The application will become a repository and tool for everyday searching for music of interest, and will also help to explore completely new worlds of popular and underground songs, artists and genres without restrictions. All this deserves widespread user attention.
---