The cohort of anime fans is countless and takes up space across the surface of the entire planet Earth. Simply put, the pearl of Japanese culture has taken root everywhere and captivated the minds of people without reference to race, nationality and religion. Millions of people watch and discuss Japanese animation, but there is a lot of thematic content. Here, each person will discover for himself something potentially personal and personal. This is the strength of the genre. And today everyone can watch videos in any convenient situation, since there are many anime apps to watch anime for free, that are available in Google Play and App Store to download. The most interesting and useful apps to watch anime for free with optimal user experience will be briefly described below.
Anime and Manga Animo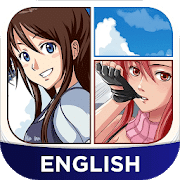 Let's start the list of free apps to watch anime with something different. This is not a streaming service in the general sense, but the application offers many fresh videos. The point is that this is a social network for fans of the genre, where tools for chatting, creating topics, polls, quizzes and so on are created. This is free space, and links to new series of shows regularly appear in the application. All users can gain experience and levels in accordance with personal activity. All the Android and iOS users can watch anime titles for free (apk download link below).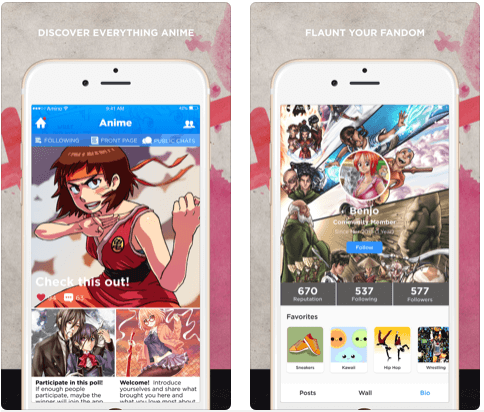 ---
Crunchyroll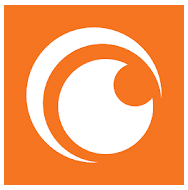 Crunchyroll is one of the most sought after solutions in the category of apps to watch anime for free (iOS, Android). This is a full-fledged streaming service for anime fans with an impressive library of accessible video in various subgenres. Everyone will find something for themselves here, and every lover of the genre will make new, interesting and unexpected discoveries. Both classic and little-known videos of the past are available, along with the regular updating of modern series as they are released. The interface is created with an emphasis on maximum user friendliness. The structure of functions, shows, and individual episodes is intuitive and visual, and users can find anything they want through a search. Advertising is displayed in free mode, but it can be turned off for a modest fee. The built-in player allows the viewer to watch the video inside, or broadcast it to external devices. A total of nine languages ​​are available, and most videos have subtitles, and this is a great result for the category of the apps for watching anime free in comparison with other options.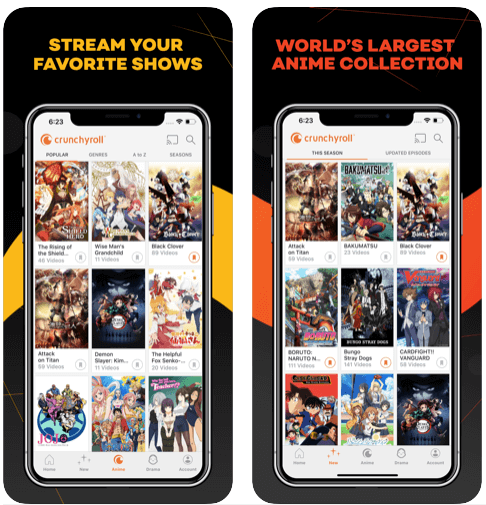 ---
Naruto Shippuden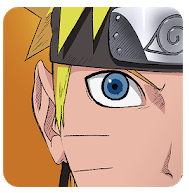 One of the most popular genre series of all time, about which even very distant from anime people have heard. And if someone is only interested in this anime, then they can download anime apps with the opportunity to watch anime for free. All series of the series are conveniently collected in the amount of several hundred episodes. The application is made with an emphasis on maximum simplicity, and nothing will distract from viewing the viewer's favorite adventures. Registration is not required, and the search and selection of episodes is clear and intuitive. There are paid and free versions of this watching anime for free apk. Free supports all the functionality but is characterized by a standard video resolution. If the user wants to watch Naruto in HD, you need to pay a subscription. But in standard quality, everything looks very good.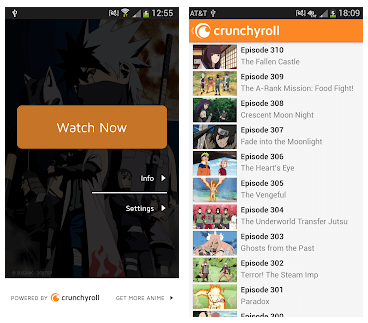 ---
Funimation Now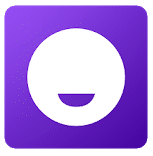 Another powerful streaming app to watch anime free (Android, iOS) with an emphasis on simplicity, which will bring a lot of pleasure to a real fan. The thing is that there is an epic collection of genre films and TV shows that will amaze even very demanding viewers. The user of this anime app to watch anime for free can find anything, but a very convenient search system, including search by tags and category structure, will help to do this very quickly. The user can save video for quick access, watch content in high resolution and more. Everything is implemented here to make the user feel as comfortable as possible. Just use the links below to break into the anime world like a comet. It is developed for both the biggest platforms like almost all apps that let you watch anime for free.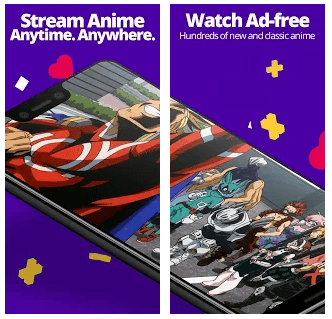 ---
Viewster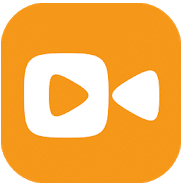 Android users can use another option from the list of apps to watch anime in English for free. Here is another rich library of genre videos that allows everyone to enjoy their favorite adventures without restrictions and in good conditions. The presence of advertising is the only limiting factor. The catalog of films by genre is impressive, and users can find many hidden gems along with the most popular series. Users do not need to register to start using content. All content is available in HD. If necessary, the user of this watch anime for free apk has the opportunity to save interesting titles and series for quick access in the future. The design is very simple and cute, and the user interface pleasantly surprises with thoughtfulness and practicality. Some of the apps that you can watch anime for free have no such features.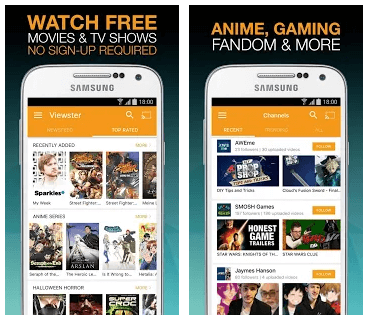 ---
VIZ Manga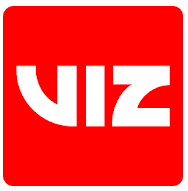 Among free apps to watch anime in English, there's a specialized official application from the publisher VIZ Manga. It will be interesting to many fans of the genre. This is one of Japan's largest publishers, and there is a lot of interesting content to read and watch. New series and manga releases are added regularly. Also, this one from the list of apps for watching anime for free always announces previews of upcoming new products, so that users stay up to date with events. Here everyone will find interesting things for fans of action and romance. If desired, a person can save the content of interest for future reference. Users can view the content for free. The user interface of this watch anime for free apk pleases with functionality and intuitive simplicity at the same time.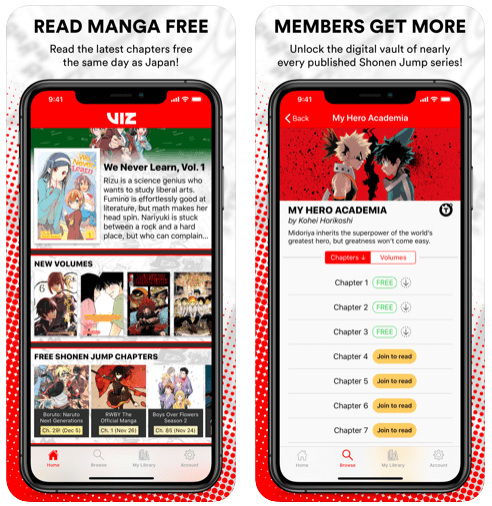 ---
Wakanim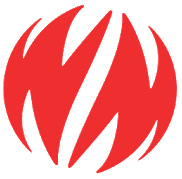 Wakanim is regularly ranked among the free apps to watch anime offline. There is also a lot of interesting to watch, and the catalog of new, popular or rare animes is constantly expanding. An important feature of the platform is the emphasis on professional translation. All the most popular titles are published with professional voice acting, while competitors are limited to subtitles in different languages. This limits the scope of the translated content, but will become an important value for all viewers who do not tolerate half measures in watching their favorite TV shows. All videos are provided in high resolution, and access is the ability to broadcast on third-party devices. The search system of this watch anime for free apk is extremely convenient and practical; everyone will cope with it at a glance.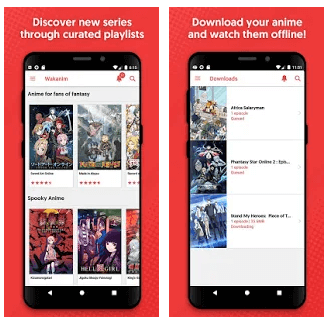 ---
Conclusion
The scope for viewing popular and rare anime series on mobile devices is almost unlimited. The list of those anime watching apps (free) confirms this clearly. Users should be guided by personal preferences in order to choose the best option for the everyday user. All the top apps to watch anime free correspond to the stated task by 101%.