Little girls love to imitate their mothers and adult women in general. Interest in fashion, bright outfits and cosmetics is natural as a given. But it is not necessary to give children to get involved in it from an early age. How can you introduce a child to the world of beauty and fashion from an early age in a fun way to play? App stores offers a lot of good answers to this question: fashion games apps.
Fashion designer game app
Fashion games are a large entertainment category for little ladies. But besides girls, many representatives of the beautiful half of humanity love to play fun fashion apps. This is unobtrusive entertainment, where anyone can feel like a star or a greatest designer who knows all the fashion trends of today. If the person loves the theme of fashion, it is a great idea to kill time in this way. A person will discover many interesting things along with fun gameplay. Google Play and App Store offer many interesting game options, and the user should pay attention to the most popular and highly rated ones. Check our top 10 fashion games.
Covet Fashion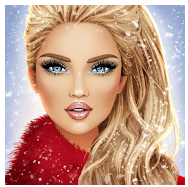 Covet Fashion is probably the one of the most known ones from the list of best fashion games available at the most popular app stores. And we have a lot of reasons for this fact. The application provides the person a perfect opportunity to create images for models of any size, shape and skin tones. The user can make an individual hairstyle, make-up and a set of clothes. Covet Fashion has an exclusive proposition that confirms its status. All the dressing items presented here are licensed models represented by real fashion brands. Every lover of the fashion world will have fun with this game to the full!
It offers the user various thematic tasks with a set of requirements for dressing the virtual girl, with the ability to receive funds and exclusive things of clothing. Players must vote to find best designers in tournaments, and anyone can try Fashion Houses to stay in touch with others and get the best gaming deals. Covet Fashion has an incredible amount of unique clothing to choose while gaming. New clothes and accessories are added daily.
---
Stardoll Stylista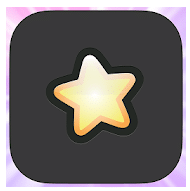 Let's go with best fashion game apps further. Stardoll Stylista is an implementation of a well-known site about fashion. The site is called Stardoll. It has many similarities with other representatives of the genre, which are focused on the task of dressing models in different pieces of clothing and hairstyles in order to build exclusive images. It is important to add that there are abundant opportunities for creating make-up.
A key feature of Stardoll Stylista, which makes this game stand out from the best fashion games, is the advanced settings tool for make-up and accessories. Make-up can be created in stages and includes the consistent usage of lipstick, eye shadow, eyeliner, etc. This allows user to work out the model's visual presentation much more thoroughly. A person can also find many customization options when it comes to changing the look of the model. The user can choose all sorts of combinations of lips, noses, eyebrows, etc. Although all the shapes of figure are similar, there is also an opportunity to change the pose in which user's doll will stand at the podium, which adds aesthetic pleasure to the gaming process.
---
Star Girl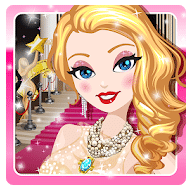 Star Girl is a detailed life luxury simulator that allows user to create celebrity virtual avatar by the pieces. But in the beginning it's just a girl with ambitions. The sense of game process is to consistently pass all the steps towards world glory. To do this, choose the direction from three creative professions: model business, music or cinema acting. Root elements of the gameplay are buying all for the image and meeting with other celebrities to make connections. The game surprises with a huge catalog of clothes to get. Each piece of clothing quality traced and detailed, which creates a special charm to the gaming process in general.
Familiarity with other well-known persons is a very interesting element of popular fashion games, but here it is important to keep track and distance. There is no real name in the story, but most of the virtual characters are simple to guess and transfer to the real world. Every man in the "flirting" process can offer three gifts that are very important. Most often, they are a unique, overvalued wardrobe items. In addition, several exciting inner games are presented, the user will not be bored for sure. Mini-games allows user to get extra funds. This is the right actions of high-quality improving of wardrobe situation. This one is from the list of fashion design games for Android and all the Apple phones.

---
Fashion Star Boutique
We offer a nice variant from the list of best offline fashion games if the role of the model and the star user does not like. After all, much more interesting to decide the fate of luxury fashionable images! If the person is fonder of fashion design, this piece of mobile fun will be an interesting pastime! Fashion Star Boutique provides an epic opportunity to start from the bottom of the hierarchy of a fashion brand, where she need to work with customers and grow up the customer base. This includes mere mortals and celebrities. Here the user need to develop the perfect clothes that will be worn for exclusive events and parties on the red carpet. Clothing is the main thing of this universe, and its author will gain world fame!
Fashion Star Boutique allows to carefully discover from various sketches of clothing, patterns, text inserts, buttons, color palette, sparkles and everything that the designer uses. All designs are available for sale in their virtual user store. This game catches with the need for an abundance of creativity. It will be good fun and even a way to practice before activities in the real world.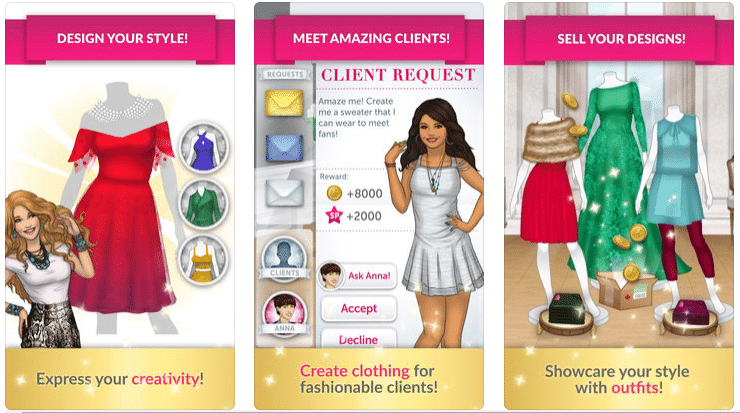 ---
Fabulous – Angela's Fashion Fever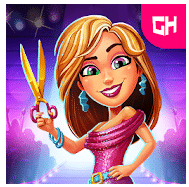 Fabulous – Angela's Fashion Fever is an exciting option from the list of fashion games apps (Android market & iOS) that will appeal to users of all ages. Here is a long road of a 90 game levels that the user need to pass consistently. The main protagonist here is Angela, who wants to become a clothing designer. Her journey begins with a reality show on which to achieve success. Completing a lot of tasks and gaining experience, we need to go all the road to the high positions of this profession with her.
In fact, this is one from fashion related games category with a competent management focus. The key task of the gamer is to quickly serve incoming customers in a retail clothing store. Help in choosing clothes is an important element of gameplay, and the user also need to work on filling the store and make valuable advice. In addition to the management component of the game, enjoyable mini-games are available for creating models of clothing. This is an exciting piece of fan for all the huge lovers of fashion and competent management simulators at the same time.

---
Kim Kardashian: Hollywood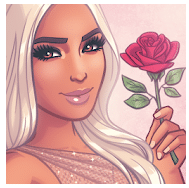 Let's see the luxury places to the full with Kim Kardashian: Hollywood. Kim Kardashian: Hollywood is an original game that will appeal to fans of the most known Kim in the world and her environment of bohemian Hollywood life in general. The game requires the creation of the avatar, who must go through of a Hollywood path to the highest positions. Here are many options for making a character unique image in the context of clothing and makeup. Premium items can be bought for real money.
It is important to note several options of the top fashion games of this kind. Discover customizing tools, including the real Kim Kardashian template option. The user will interact with well-known persons, greatest fans and annoying paparazzi during the gameplay. Three career development options are available: actresses, top models or fashion designers, as well as three locations (LA, NYC and Miami). In each location user need to visit famous clubs, boutiques with the highest prices and luxury villas, meeting celebrities and building connections. Flirt is welcome. Role-playing component is presented with the continuous improving of the tree of skills, improving reputation, which further will lead to an increase in income, the getting of new pieces of clothing and real estate.
---
Fashion Empire – Boutique Sim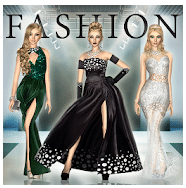 Fashion Empire – Boutique Sim is an entertaining stuff for girls of any age of a fashion and you games' concept, where you can firmly get into the glamorous life. Just go to shopping, stylish outfits, beauty salons and fun parties in unlimited quantities. But this is not only about entertainment, work is also needed. It all starts with choosing a profession that the in-game avatar will use as a tool on the road to luxury life.
Fashion Empire – Boutique Sim provides the start where luxurt couture clothes are sold. The user must make decisions and face unexpected parties. The development of the store and the growth of the gamer's experience depends on many factors. It is important to design an elegant interior that attracts visitors. Many options for customizing store design are available. Also sales are affected by the factor of workers. If you set up effective service right from the start, the clients will visit the shop without stopping. And at this moment it is important to have time to satisfy their whims, then to fill the pockets with lots of money. Gradually, the business needs to be expanded. So the user becomes the owner of a lot of fashion places, and the most well-known people become visitors. Play only the best fashion games for Android!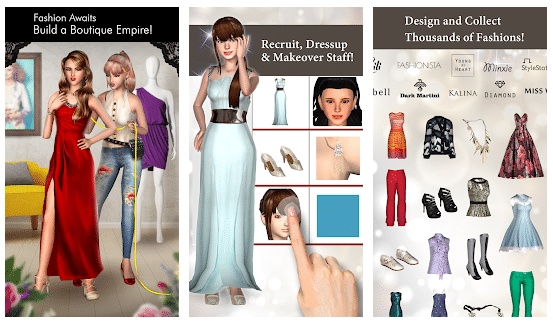 ---
Style Me Girl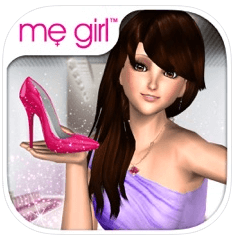 Looking for best fashion games for iPad? Becoming a well-known person is quick and easy, this is what Style Me Girl offers. Here are all the chances to implement the dreams of fashion events, best dresses and luxurious life in the guise of the greatest fashion model come true. The user can also make a real star stylist's career, working through an individual winning image. Everything is implemented very simple and fun. Choose styles, complete images, find the accessories to finish, and the success will come to you. Another important component of success is a photo session, photos from which will be a nice idea for model's portfolio.
The app pleases with simplicity and aesthetics of what is happening. Do not spare funds for things, win pleasant additional bonuses through the presented in-game secondary tasks. Success is very close! Choose good fashion games only!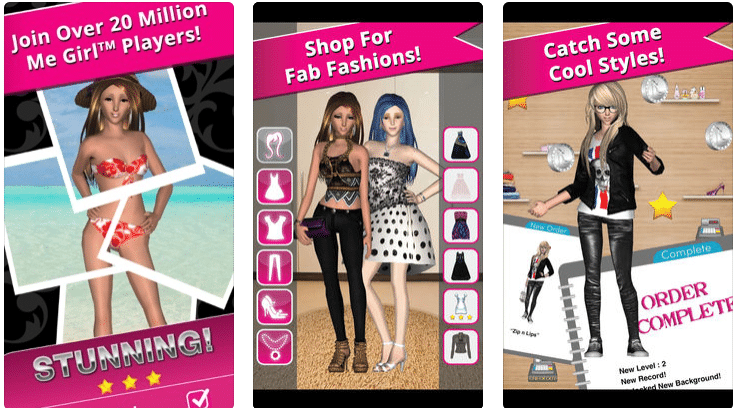 ---
Top Stylist

Top Stylist is a bright and exciting one from the list of top fashion games online for young fashionistas. The biggest advantages of this fashion designer game app are expressive graphics, a lot of game wardrobe stuff to work with, and friendly requirements for all the Apple/Android gadgets.
Creators provide a chance to become a famous fashion designer while working hardly  with in-game characters. The main task to do is to create best images for heroines.
About half a thousand things of clothing are available here for a combination: clothes, shoes, accessories. The decisions have strong influence on the gaming process. Each step brings in such fashion games (app store) a certain reputation, which gradually gives the  key to the most trending collection of clothes.

---
Supermodel Star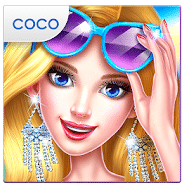 What about the idea of ​​making yourself a supermodel? Check one nicer opportunity to revive the dream on a smartphone or tablet while searching for good fashion game apps. Supermodel Star will eliminate the need to go through the infinitely difficult steps towards world fame. Perfect model's parameters are ready, just take it and use it.
What can be done with the personal style? Customize the appearance and image that is real to implement with multiple settings. It is important to give this aspect a lot of attention in order to be successful in the future. The path from a simple girl to a glamorous heroine gossip is clear in this game, as nowhere else. But it is important to remember that designer work is not completely easy. Thinking and experimenting are required while playing such mobile fashion games.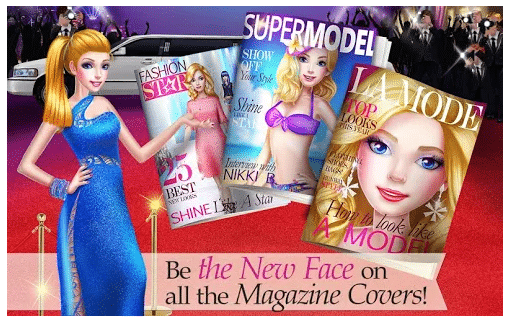 ---
Thank you, and we hope you enjoy our top 10 fashion designing games' list!